UnAssaggio.com was created to give you a taste of food, wine, and marriage.
Years later we're taking this further to add the taste of home and lifestyle to it. We're your one-stop partner for everything food, healthy eating, houseplants, home gardening, design, well-researched product reviews and so much more.
UnAssaggio has been featured on:

Our Editorial Team
UnAssaggio boasts of a wide range of the best and most talented writers and experts behind the scenes, working to make sure everything's perfect for you. Meet a few of them.
Jane Walton (Editor-in-chief)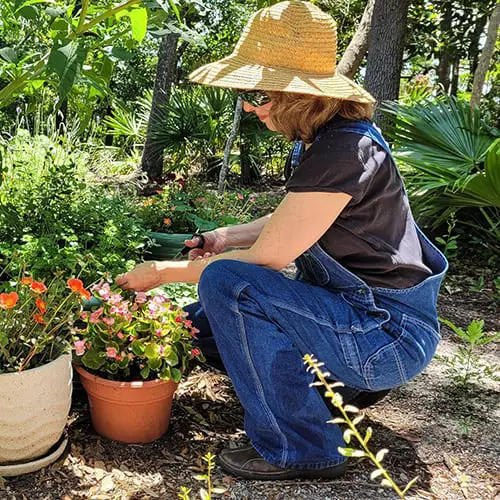 Jane is a Master Gardener with a degree in Horticulture. Majoring in floriculture, She's an expert in the production of bedding and garden plants alongside cut cultivated greens and other floriculture materials. In addition to that, she's been a writer for over five years providing her personal and professional insights to various magazines and blogs. At home, she's mum to two wonderful boys. Together with her husband and their four-legged furry reside in the countryside where she does what she loves doing the most. Tending to her home and garden. As the editor-in-chief here at UnAssaggio.com, She oversees everything to make sure you get it right the first time. Recent obsession: Indoor plants, just like everyone else.
---
Our Product Research And Selection Process
Here at UnAssaggio.com we pride ourselves in the work that we do and revel in the fact that we go the extra mile for every piece we publish especially when it comes to product reviews and roundups as we believe any advice or information you read on our site will directly or indirectly impact your purchasing decision.
That said, we want you to know how truly complicated and time-consuming this process can be as there's physical testing sometimes, sorting through products and reviews to weed out the TRUTH, the really helpful stuff.
It'll mean a lot to us if you'd keep these things at the back of your mind when reading anything from our REVIEWS section or any post roundup really.
Most of those links are affiliate links and we may earn a commission if you buy something through those links, at ZERO extra cost to you. Those commissions come from the merchants and help us keep this website online by paying for stuff. Learn more about this here.
Every product we recommend has had extensive research done on them. Company background-wise and user base to make sure we're recommending the real deal to you. Most of the time? Those recommendations go to trusted names in the industry.
While we check most of the time for available products to make sure we're not sending you to a dead-end, some items just sell out faster than even the merchants think and there's little to nothing we can do about that except replace them with the next best thing. We'll keep an eye out for these things but if you sight it first, please email us.
Most of the products we curate have gone through rigorous testing. If not by us then the REAL PEOPLE who have bought from them and used them. Don't just take our word for it, we try sometimes to reach these people for real feedback on the items they've purchased and how they're fairing (We disclose this in our guides).
These should give you an idea of what goes on behind the scenes when writing these types of guides.
---
Corrections And Fact Checking Policy
That we publish great stuff you'll find useful and helpful is our goal here at UnAssaggio.com
We're only humans and sometimes we make mistakes, that said, we want to be held accountable for these things and we'd like to make amends where necessary. In places where corrections should be made, we'll do that and when updates are made, you'll see it bolded that something was added.
Finally, we publish everything on our site in good faith knowing they'll be nothing but educative and informative. If you have one issue or the other about an article or a page, please reach out to us on this page or use the mailto link above.
Thank you for stopping by.
You're SPECIAL.