Growing vegetables at home are the easiest and exceptional way to produce fresh, delicious, and nutritionally rich food.
Although gardening and food production may be a hectic, and difficult task for some gardeners, some vegetables can be easily grown by following the right measures, and the simplest management practices. Therefore, this article is mainly focused to highlight some easy to grow vegetables, easy gardening tips, and their production practices.
What are the easiest vegetables to grow in the garden?
If you're just starting out, here are the easiest and fastest-growing vegetables to plant in your garden now.
1. Carrots
Carrots can grow well in fine soils because they need good soil structure for penetration. Gardeners should prepare good gardening soil to ensure optimal physical, biological, and chemical health of the soil. The presence of rocks and coarse soil structure leads to the production of crooked carrots that are not aesthetically good enough to eat.
2. Lettuce
Self-grown lettuce is an unbeatable choice for making salads. Moreover, it can be easily grown and maintained to produce excellent yield. Successive sowing after every two weeks is a good approach to get the best harvest. There are numerous varieties of lettuce and gardeners can select any variety according to prevailing climatic conditions, and personal preferences as all lettuce varieties are very easy to grow and produce yield. Lettuce can be grown along with beetroot, radishes, and carrots to get the maximum benefit from the gardening space.
3. Basil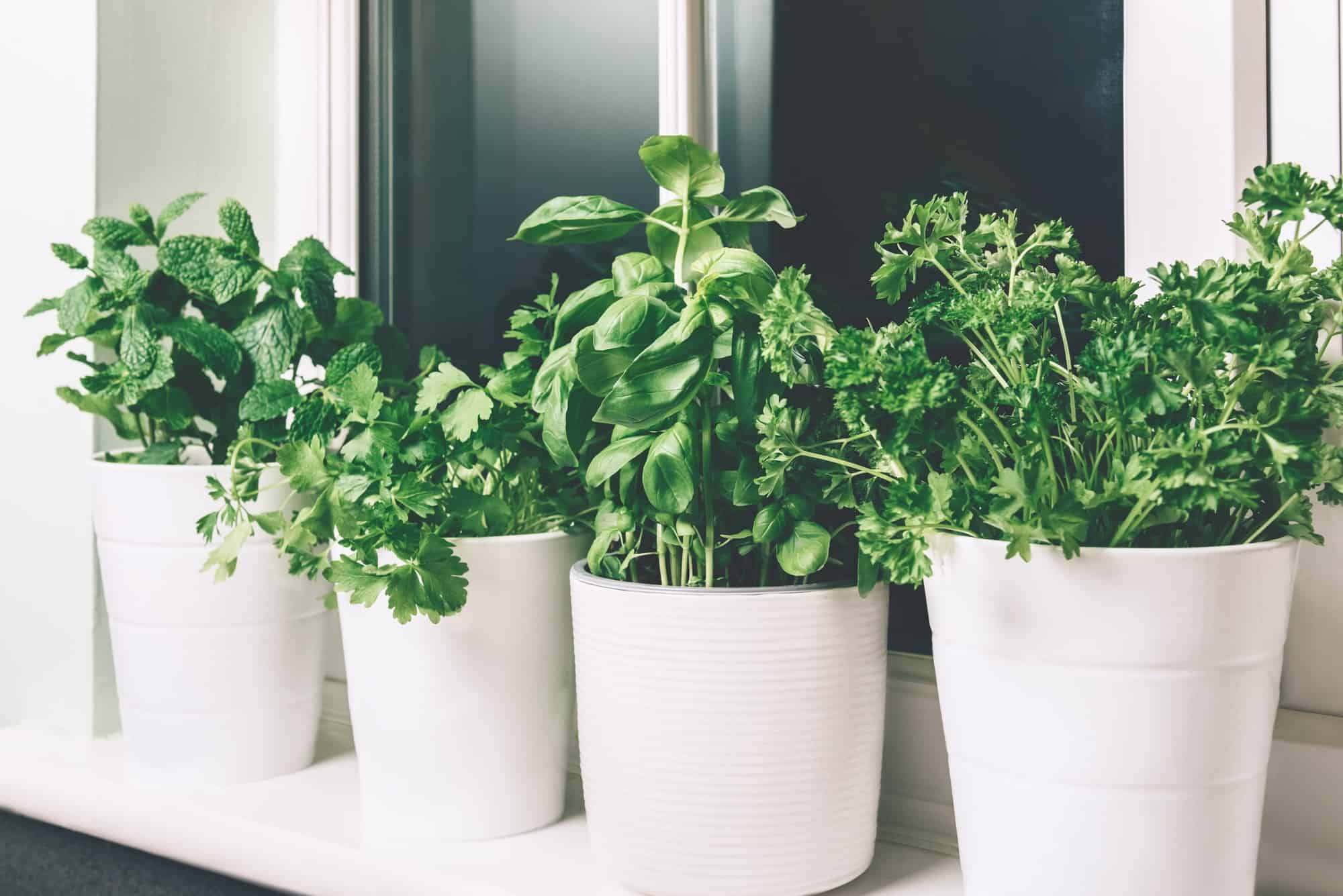 Basil is the most widely used additive to various cooking items and can be easily grown in pots, gardening soil, raised beds, sunny windowsills, and hydroponics. Gardeners can directly sow the basil seeds to well-drained soil where good sunlight penetration can be ensured. Basil seeds are easily germinated, and desirable sized leaves can be harvested in a few days. Basil produces a good number of leaves throughout the summer that can also be dried and stored for winter use.
4. Summer Squash
Summer squash produces a high yield and can grow well with little maintenance only. Even a few squash plants will be enough to support the whole family. Although, summer squash is one of the easy vegetables to grow these plants are sensitive to winds and must be protected by any wind barrier. These plants are ready to harvest when they reach about 8-10 inches in size, so growers can harvest these plants according to their preferences.
5. Bell Peppers
Bell pepper plants are easily available in the nurseries and growers can get any variety according to soil type, and prevailing climatic conditions. Bell peppers add a crunchy additive to numerous salads and add good taste to soups.
6. Radishes
Radishes can be easily grown in various conditions and are an especially good approach for beginners. Its seeds can be directly planted to the garden soil in fall or early spring.
7. Tomatoes
Tomato plants can be easily grown in full sun conditions to produce nutritional rich and delicious fruit. Tomatoes can be easily grown even in the presence of little irrigation water.
8. Spinach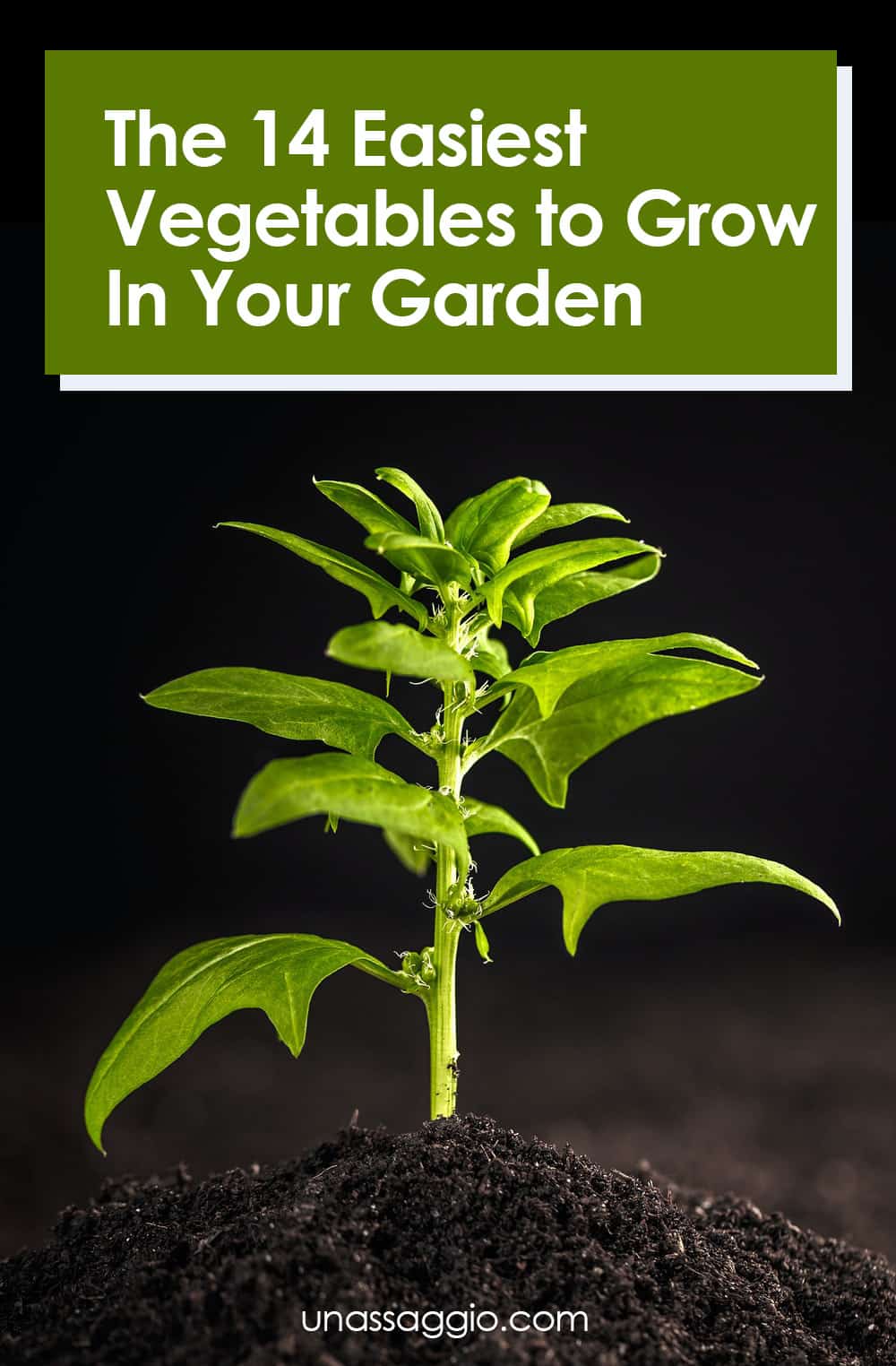 Spinach is an excellent source of iron and is a good addition to salads, soups, and cuisines. Spinach can be grown along with strawberry, and members of the cabbage family. Spinach seedlings are easily germinated in 6-20 days however, gardeners must ensure 8 inches of space between individual plants.
9. Cucumbers
Cucumbers grow well in sunny conditions and well-drained, and fertile soils. Ideally, these can be grown in small spaces as they can grow in vertical directions.
10. Green Beans
Growing green beans is an ideal choice for home gardening as they only need moderately fertile soil, and full sun to thrive. Green beans are low-calorie vegetables but are a rich source of vitamin K, vitamin C, and folate. Green beans are tender and, but these plants can easily run along with vines. Cultivation, and growing along with trellis is allowed easier harvesting. So, these can be planted along with any trellis of the desired size.
11. Kale
It is a nutritionally rich and delicious vegetable and is a good addition to pasta dishes, salads, and smoothies. Kale can be grown in the raised garden beds, or containers. Kale grows well in fertile soils, so gardeners must add compost, peat, or organic matter to ensure good growth, and yield.
12. Beets
Beets are rich sources of vitamin C, and A, and also provide high fiber contents. These vegetables require loose, well-drained, and fertile soils to grow, and produce excellent yield by following only a few management measures.
13. Zucchini
Zucchinis can be easily grown from the seeds, but growers must select high quality, and contaminants free seeds to ensure vigorous and healthy growth. It needs full sunny conditions, and moist soil to grow well, so growers must grow seeds in sunny places. Moreover, irrigation should also be properly scheduled to avoid any negative effects on its growth, development, and yield.
14. Pumpkins
Pumpkins can be easily grown in the fall season and are being used for baking, decorating, and cravings. Pumpkin seeds don't germinate well in cold soils so their direct sowing in cold soil should be avoided. Moreover, pumpkins need good growing space so individual seeds must be sown at an appropriate distance to provide enough space for growing plants.
Read next: What Are The Fastest Growing Hedge Plants For Privacy?