Hedge plants are the answer when you are tired of staring at the block wall next door or stored of seeing your neighbour take out the garbage in his/her pyjamas then no to worry, you can get the fastest growing hedge plants to help you get some privacy.
Fast-growing hedges are becoming increasingly popular as they have an instant impact in beautifying your home and since they grow fast, this means you won't be needing lots of tall plants. 
A fast-growing hedge plant will increase privacy and some hedges are purely decorative while some serve primarily practical functions which are why you need taller hedges that grow really fast. Regardless of your reason for wanting a taller hedge plant, it is great to go for ones that are excellent for any space.
Fast-growing hedges are always high in demand and they help you save money since they grow fast and when used decoratively, can be trimmed down to precise sizes and shapes. 
What Are The Fastest Growing Hedge Plants For Privacy?
Here are the fastest-growing hedge plants for privacy.
1. Pyrancatha Orange Hedge 
This plant is known for its a fast-growing evergreen hedge and it bears vibrant berries during the autumn and produces white fragrant flowers during the summer. Pyracantha orange hedge is very attractive and this hedge plant grows about 30cm to 60 cm every year, it looks gorgeous when left for developing a natural aesthetic look and can also be used as a climber for the decoration of trellis and fences. 
Pyracantha makes a good hedge for security due to its long thorns and it will quickly thicken out to form a dense and attractive evergreen hedge. This hedge prefers full sun to partial shade and planting it in highly fertile soil will produce rampant growth.
2. Cherry Laurel
Cherry laurel is a dependable easy grown plant, and it is also one of the most popular fast-growing hedge plants especially for anyone looking for a classic evergreen hedge plant. It is densely foliated with glossy dark green, evergreen leaves that create a wonderful feature in your garden throughout the year. It can reach 40 feet in height and 60 cm every year although it is often seen smaller when grown in the open. 
3. The Golden Leylandii
The golden leylandii is another very popular hedge plant, and this hedge gives the same features as the traditional leylandii hedge with evergreen foliage and a dense habit, it is a fast-growing conifer that forms a dense evergreen hedge which provides you with a screen all year round. It has a quick growth rate which is about 60 cm every year and makes an attractive addition of golden foliage.
4. Green Bamboo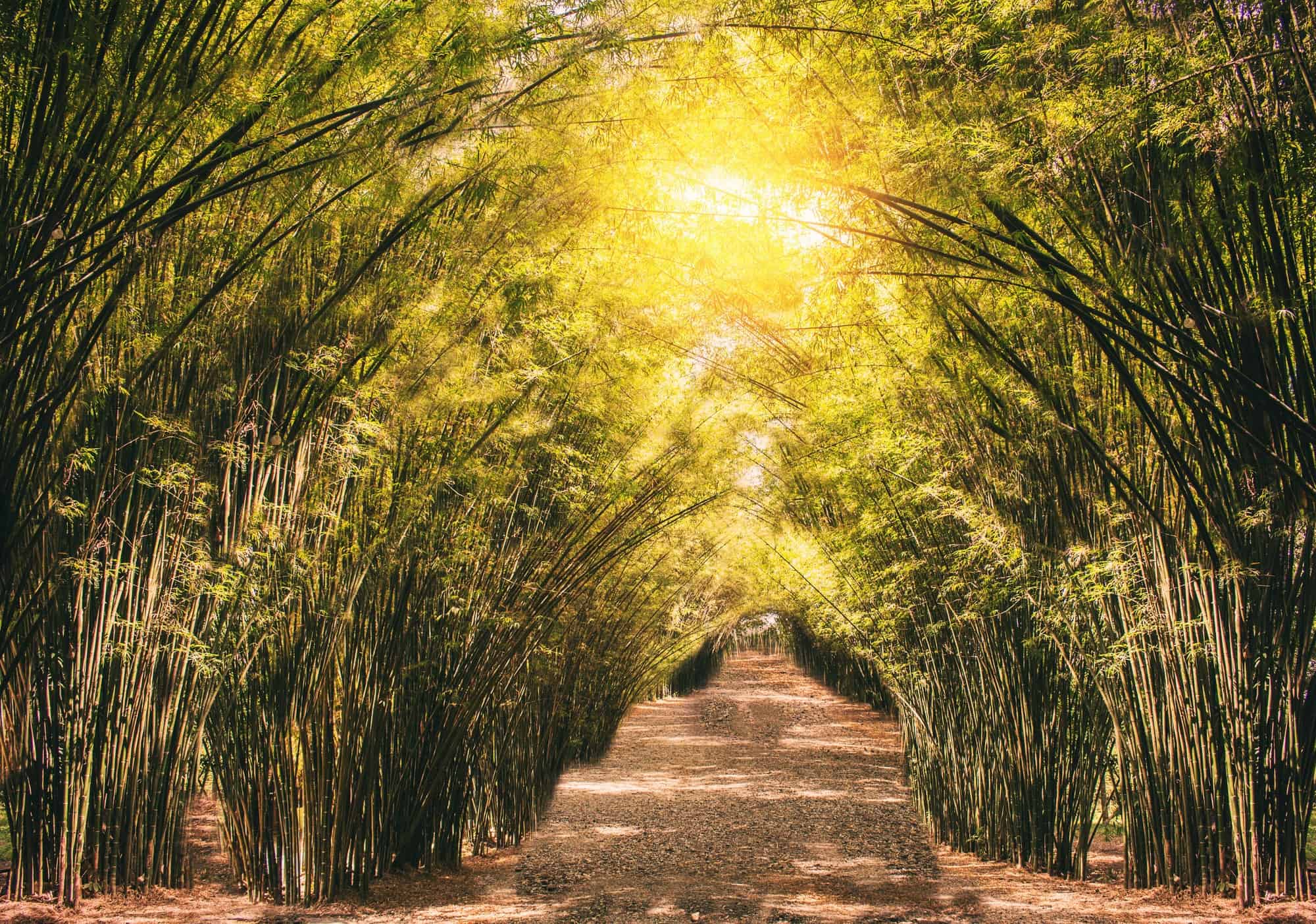 Bamboo is one of the fastest-growing plants in the world which is why it is considered the best hedge plant for privacy, it is the ideal way to give your garden an exotic twist as it provides an evergreen and dance coverage. Green bamboo is the best choice from creating a natural green screen or privacy fence, it has a growth rate above 60 cm every year.
5. Blackthorn Hedge Plant
Blackthorn hedge plant is also known by its Latin name which is Prunus spinosa. This plant is fast-growing and able to achieve 40-60 cm of growth each year and it has stunning white spring flowers. They are wildlife-friendly along with having thorny stems which makes them perfect for keeping intruders out. This plant works well as a native and mixed hedge.  
6. Alder Hedge 
Alder hedge is another privacy hedge worth considering, it is a fast-growing deciduous hedge plant and they are one of the native hedge plants that thrive and grows in wet soil and can sometimes improve the quality of a poor soil as it boasts nitrogen-fixing properties. Alder hedge grows about 60cm every year and due to its dense foliage, alder hedge makes a highly effective windbreak.
7. Griselinia Littoralis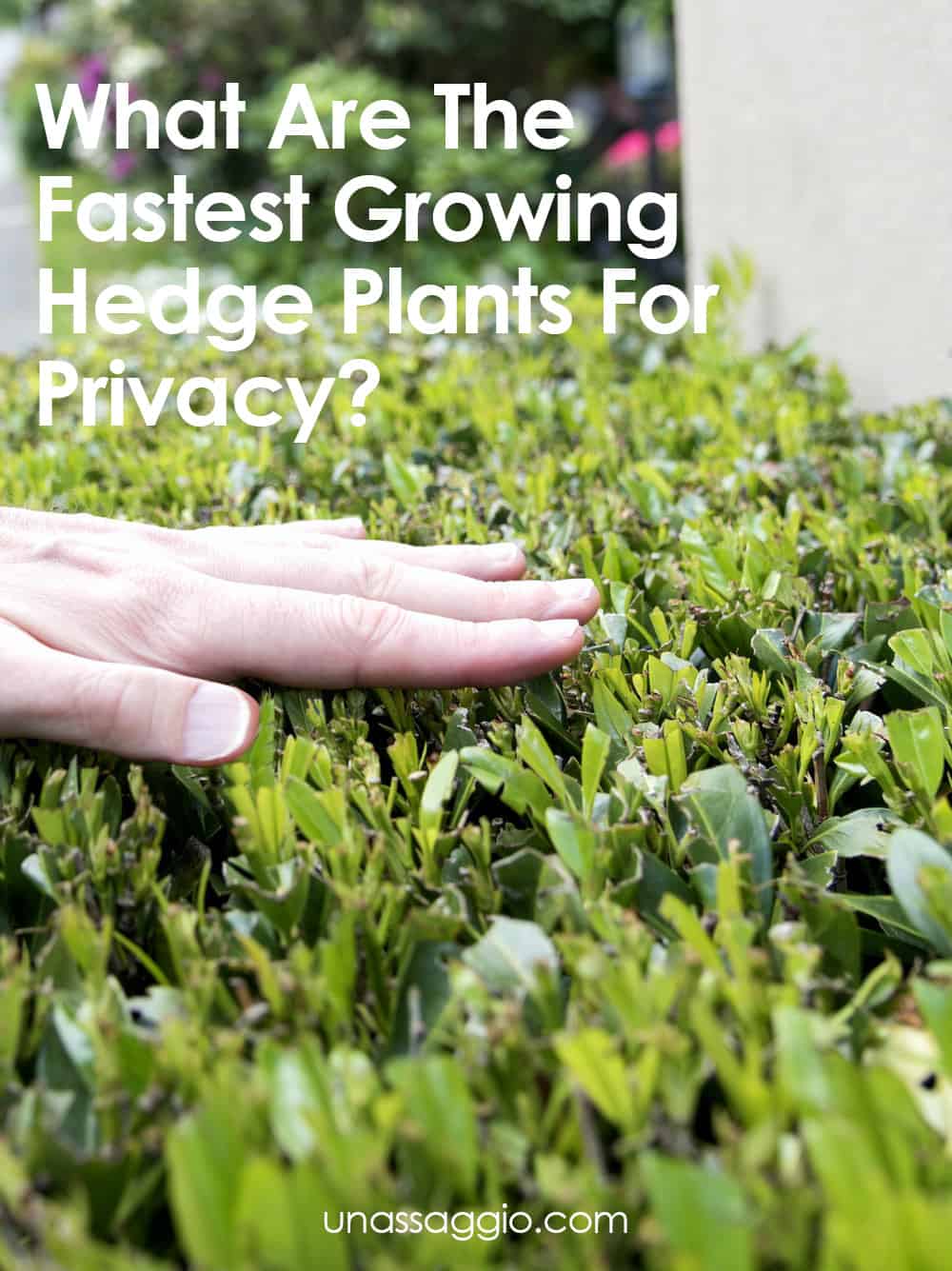 This is an evergreen hedging plant which is known as kapuka in New Zealand where it originated from and it has an apple green colour and pear-shaped leaves that is suited for growth in sheltered areas or seaside gardens. This hedge plant is suitable for normal chalk and clay soil, full sun to semi-shaded areas and they must be avoided in northern and exposed situations. It grows about 30cm per year.
Final Thoughts
The first stage to planting hedging is to prepare the ground and ensure to maintain your hedges at a reasonable height to ensure your neighbours do not have any problem with the hedges particularly if they are planted along the shared border.
Hedges plant provides a sense of privacy and also provides a type of boundaries which helps to divide your garden into organized sections. They also make excellent alternatives for fences and above are some of the popular hedge plants which are also very easy to maintain.