What flowers bloom all summer long? Finding the perfect summer flower isn't an easy task. There is nothing quite as exciting as a garden overflowing with gorgeous flowers and even more enticing is their aroma and bold hues which make them the perfect decoration to celebrate the summer season.
Flowers are beautiful and whether your garden is a large country plot or a group of containers on a city balcony, you need easy to grown flowers to add a burst of colours wherever you are.
It is important to set a plan to keep your beds blooming if your garden starts to go downhill once temps warm-up. As spring wears off and summer heats pick up, some gardeners might find it tiring working in the garden hence why you should be on the lookout for flowering plants that bloom profusely throughout the season without much help and pampering from you.
Make sure the flower you choose are suitable for your region before planting and you can always experiment to find the best combination that suits your gardening location and style.
15 Perennial Flowers That Bloom All Summer Long
There is a wide selection of summer bloomers to choose from and all you need is simple care tips to make them thrive. Here are 15 summer flowers that can tolerate the heat and add a burst of colour to your garden.
1. Phlox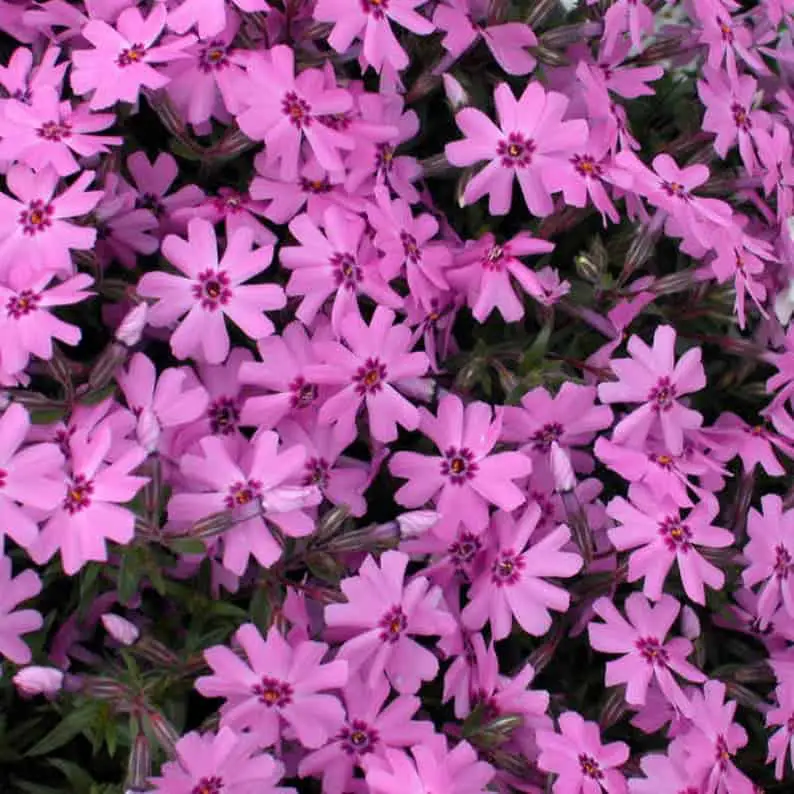 Garden phlox is a great addition to any red colour garden scheme. This attractive flower is a staple in many gardens and it is along blooming perennial from mid-summer into the fall. These stunning flowers tend to last for about 3 months and will fill your garden with their vibrant colour but take note that they are susceptible to fungal disease.
This perennial flower emits a delicious fragrance that you can't help but find attractive. Phlox does best in mid-summer temperatures although they are prone to powdery mildew, this is unlikely to cause any serious damages.
Phlox flowers come in nearly any hue you can imagine and it is also tolerant of most garden soils, preferably well-drained soil. It does well in a location with good air circulation and it is a very reliable summer perennial.
2. Coreopsis
Coreopsis is an annual or perennial flower that is often called Tickseed. It comes in different varieties of heights and this flower is regarded as an all-time favourite for gardeners. This flower is a perennial in the warmer regions hence it is sure to bloom all summer long and they are also great as ground covers and bedding plants.
`This flower is another great perennial that can add colours to your summer garden. Its yellow and gold flowers grow in uptight clumps and it features bright daisy-like flowers that bloom all summer. This flower is also very easy to grow from seed.
3. Gaillardia
Gaillardia plant is also known as Blanket flower and it's another summer flower that is quite easy to grow. This flower will keep on growing whether you deadhead the spent flowers or not, however, gardeners recommend deadheading the flowers to keep them going. Gaillardia flowers are short-lived perennials and they are well known for their profuse colourful daisy-like flowers.
These perennial flowers are perfect for filling up less frequented areas in the garden. They do thrive in full sun and although they are dry soil tolerant, they prefer moist soil but good drainage is essential.
4. Shasta Daisy
Like many members of the daisy family, the shasta daisy is another one that produces classic daily bloom all summer. It is a sun-loving plant which makes it ideal for your summer garden and it is also a low maintenance flower. It produces white flowers from spring all the way down to October and it requires minimal efforts to have it add some colours to your summer garden.
This perennial puts on an extended show when in bloom and you can simply have it planted by scattering some seeds across some bare soil. It offers a combination of traditional daisies along with evergreen foliage that can last all summer.
Shasta Daisy is the most common type of daisy to grow during summer. The seeds can be sow in spring, have it planted in a sunny spot and ensure to keep the soil moist.
5. Petunia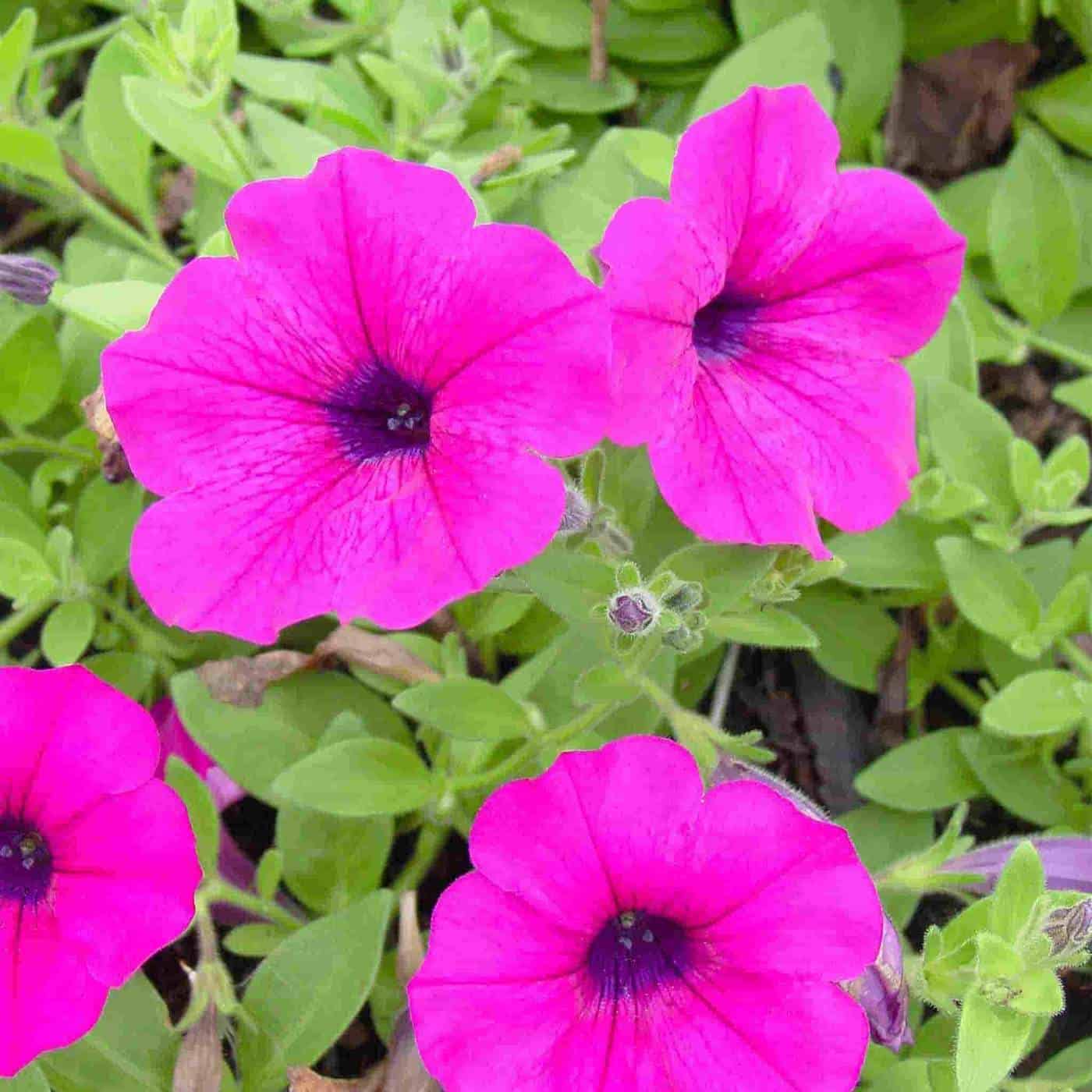 Petunias are tender perennials, they are prolific bloomers although some forms may require deadheading to keep them growing. Most petunia varieties will bloom throughout the summer and they are common flowers for summer except in extreme heat but you will find them in pretty much any colour under the sun.
These flowers will produce more blooms in full sun. Give them regular watering to prevent them from drying out and apply a balanced water-soluble fertilizer as instructed on your product's label.
The tiny seeds of petunias are are a bit difficult to start outdoor but buying your plants in nursery flats are considered a better option. Remove the flowers as they fade to encourage more blooms.
6. Daylilies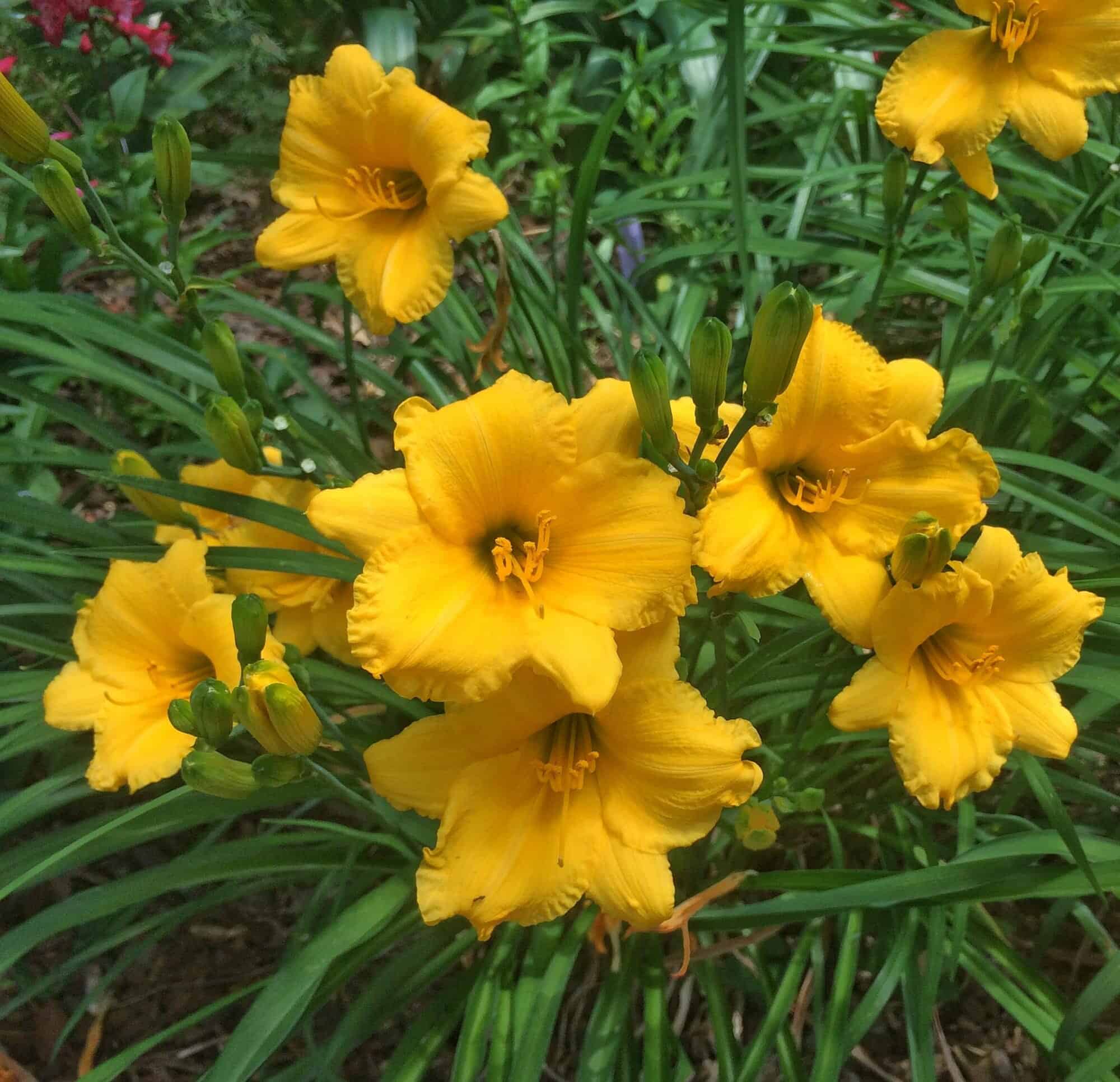 The botanical name of daylilies is hemerocallis which means "beauty for a day". Daylilies grow in all types of soil and you can have blooms all summer long if you plant the right type. Daylilies require little care and are very easy to maintain although each flower lasts for just one day, a succession of each one of them open up day in, day out ensuring that your garden stays blooming and beautiful all year long.
Daylilies are known for brightening every corner of a garden as the flowers are borne on long stalks that rise above the mould of leaves hence they attract attention wherever they are.
7. Marigolds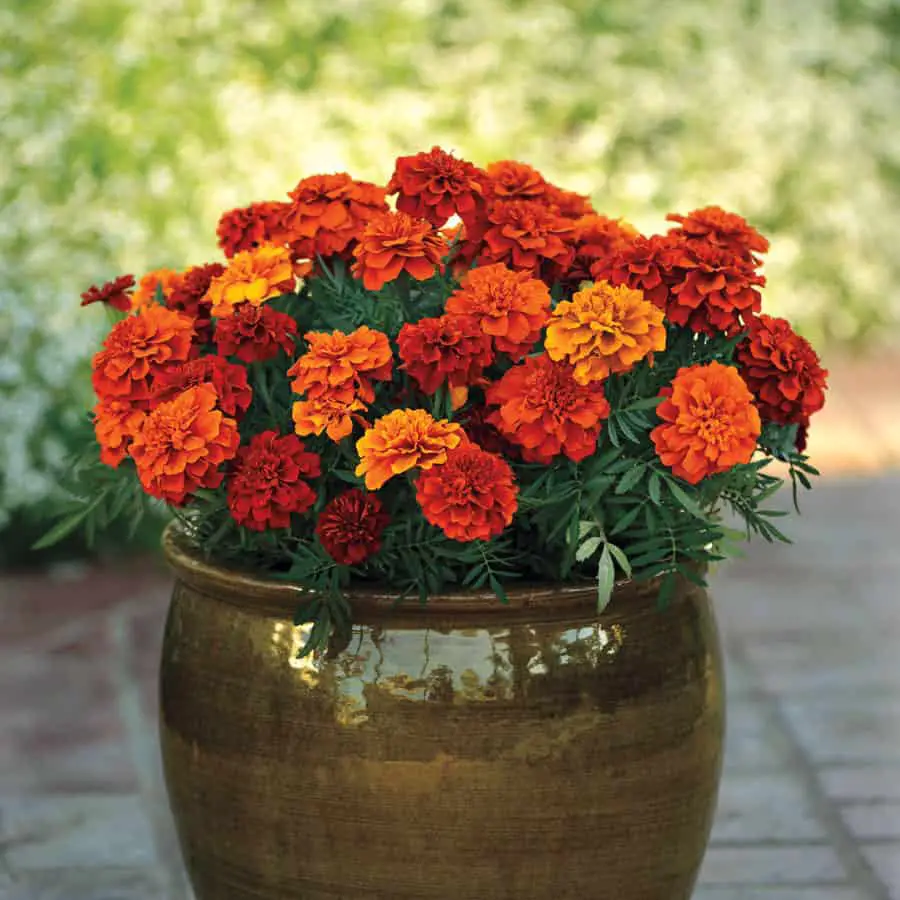 Marigolds are a trendy flower option for many, It is a vibrant yellow or orange beauty but it can also bloom with cream flowers or maroon. Marigolds are best grown in full sun and getting a marigold to flower is really not a difficult task. They are easy and dependable plants and also nonstop bloomers from early summer until autumn.
8. Blanket Flowers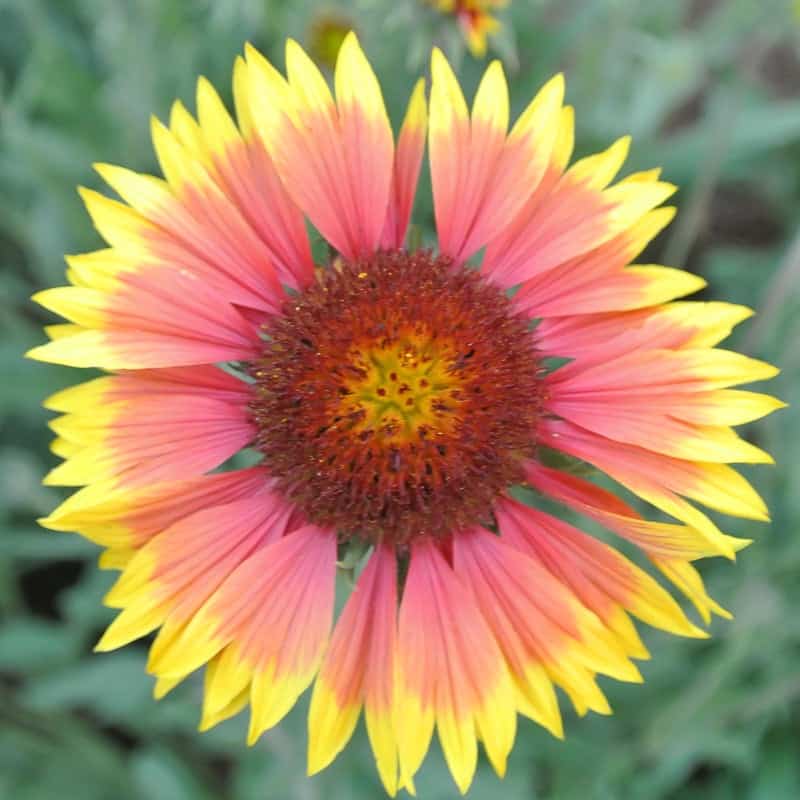 The perennial blanket flowers are great to have in your garden. It looks like a miniature sunset fading between yellow, orange, red and sometimes burgundy and it's one of the best flowers grown during the summer season. Blanket flowers are also referred to as Gaillardia and the best feature of this flower is that it will thrive even in soil of poor quality with ease and even if it's not watered daily.
9. Sunflowers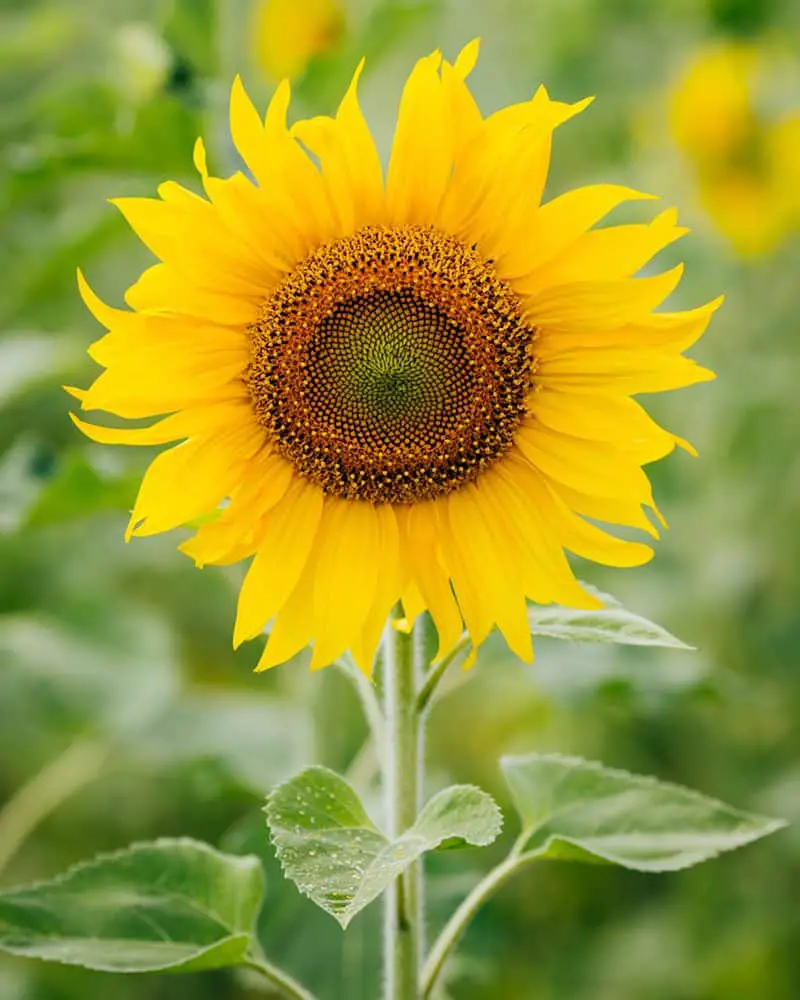 Sunflowers are well known for their tall stems and bright yellow blooms. Aside from these flowers beauty, it's seeds are highly nutritious and it gives you no stress when planted during summer. Sunflowers are tough plants and although it grows best in full sun, it can withstand dry climates and most soil types.
All varieties of sunflowers bloom during summer but the exact time it blooms depends on the type of sunflower and the growing condition. Sunflowers thrive on neglect but will bloom better during the summer season when provided with routine care.
10. Purple Cornflower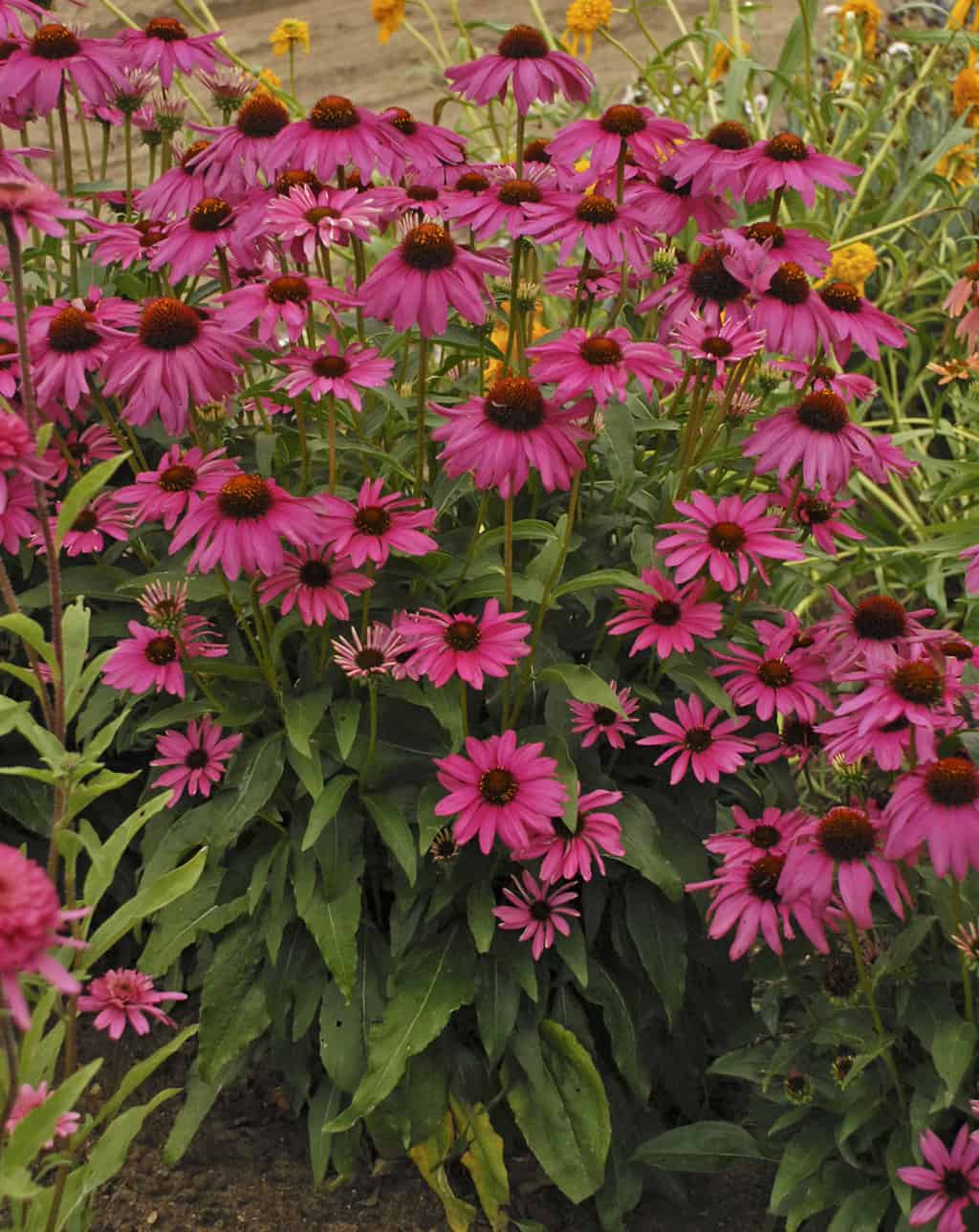 Purple cornflowers are native Eastern Noth American plants that bloom throughout summer. This has similar characteristics to that of the brown-eyed Susan plant and it grows to a height of four inches. This plant blooms the best during summer. Purple cornflowers are tough, long-lived and drought tolerant, most coneflowers also rebloom through summer and fall.
11. Peonies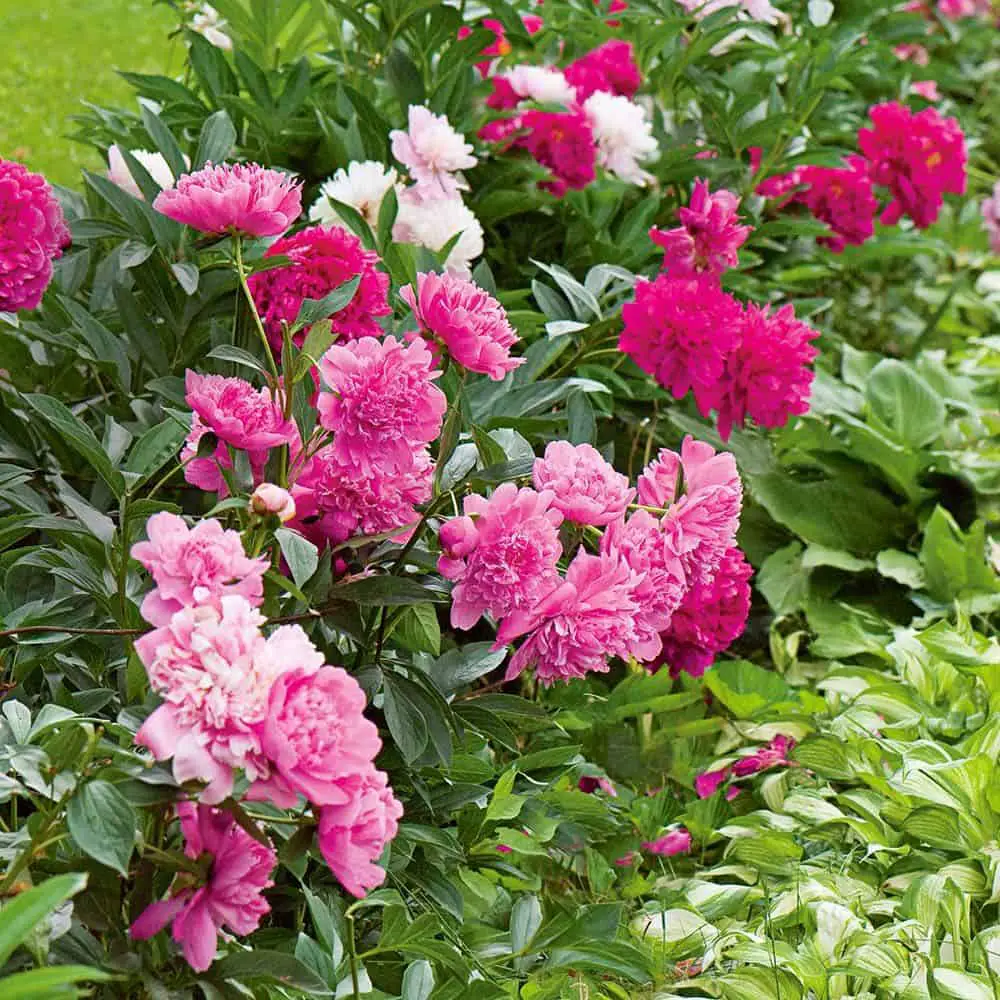 These amazing flower signals are lush, lavish and sweetly scented. This perennial plant is considered to be the best plant that thrives throughout the growing season however they shouldn't be planted too deeply or they won't bloom.
Peonies are shrubby perennials that can flower for decades with the right care and they do need full sun. It is a very versatile plant in nature and also has the ability to produce flowers throughout the year.
12. Canna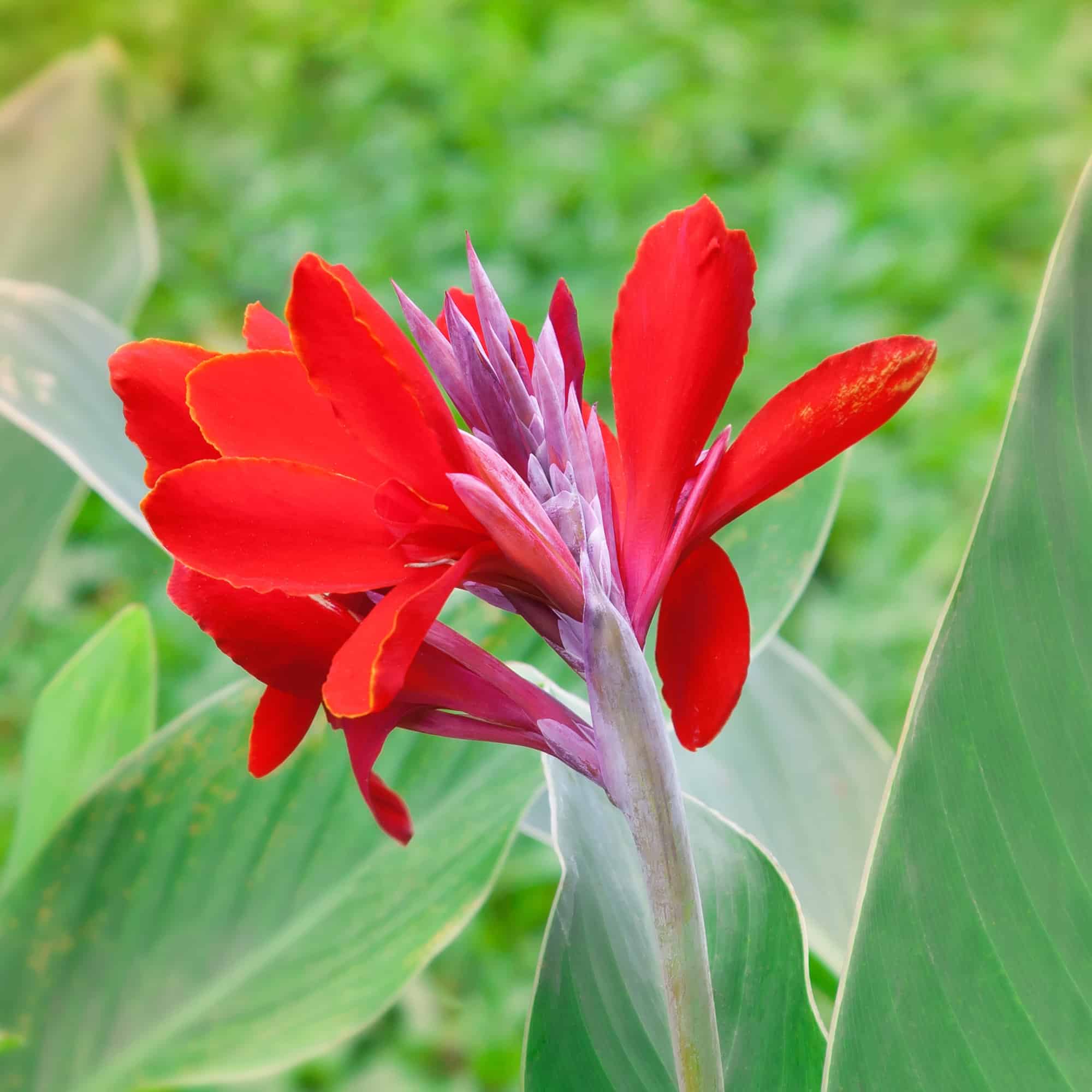 Cannas are beautiful, long-lasting flowers to display in your flower bed. With the proper care and maintenance, cannas keep pumping out colourful flowers from late spring or early summer to frost. Nothing can beat this perennial plant for sheer visual when most flowers can't take the heat of July and early August, cannas thrive.
Cannas will come to life many times during the warmth of summer and into spring. Cannas are a dramatic flowering plant and they grow well in containers or landscape.
13. Zinnias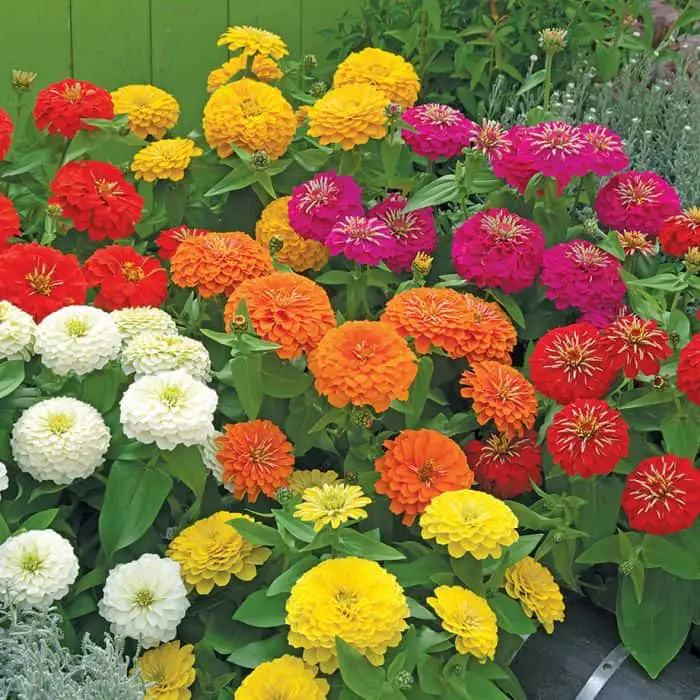 For late summer bloom, zinnias are great for late summer colours that will last until the first frost. Zinnias are annual and they are considered to be reliable when it comes to handling temperature and also filling your garden with flowers that will last for a longer period of time. This flowering plant attracts pollinators and blooms until frost.
14. Sea Holly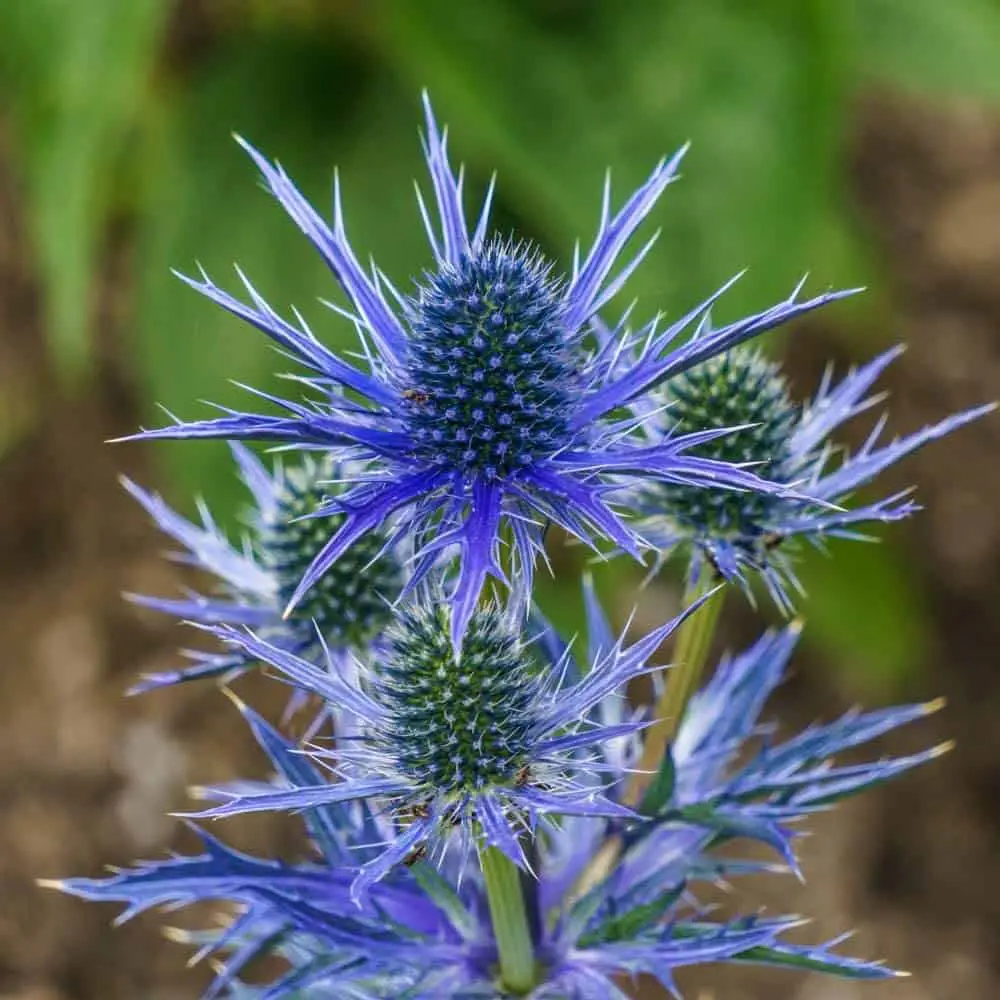 Sea holly plants are a fascinating addition to any garden. Their green or silvery-blue stems give way to green or blue cones that are surrounded by spiky green, blue, white, silver and violet bracts.
This plant appears to be exotic and easily attracts people to your garden and the colour of the leaves are definitely something to love. Sea holly requires full sunlight to grow and average water. When it comes to summer flowering plants, sea holly is considered the best.
15. Lantana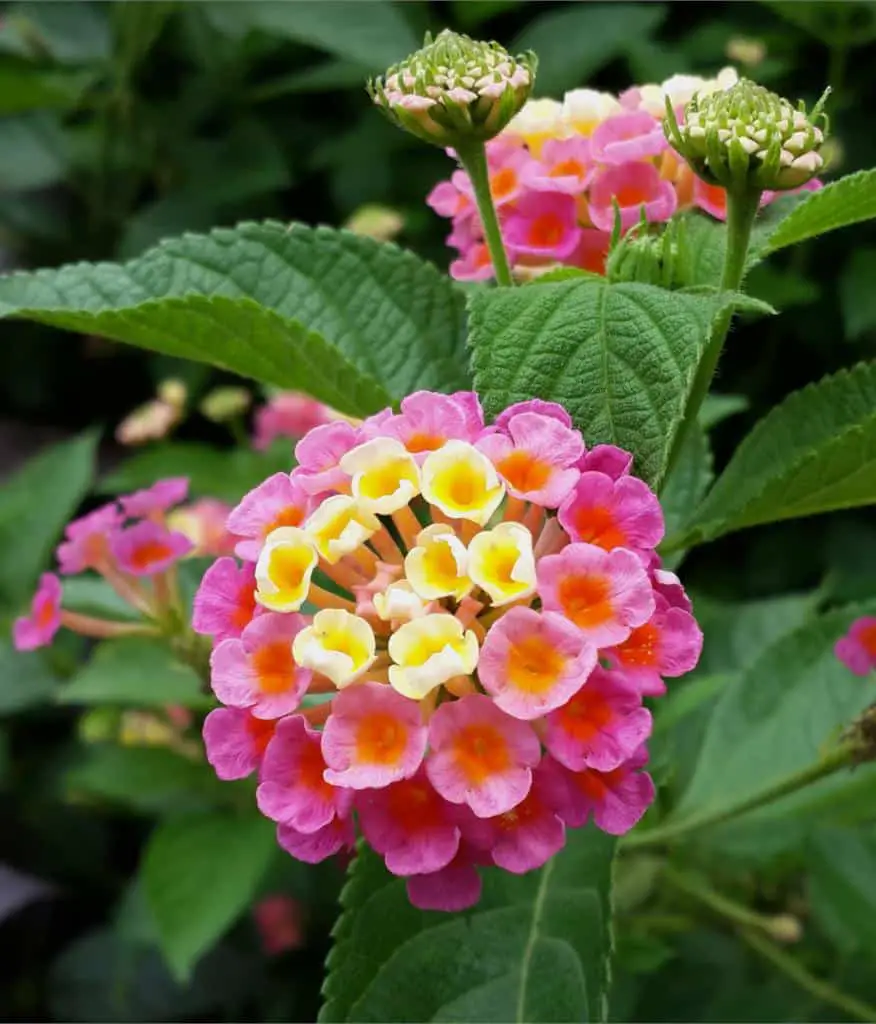 Lantanas are strikingly beautiful flowers that thrive in the heat of summer. This tough as nails annual plant comes in yellow, purple, bright pink and pink or a combination of summer colours. It is grown as perennials in a frost-free climate and annuals anywhere else. Lantana is the best flower to consider for a mix of annual and perennial plants.
In warm climates, lantanas may survive winter and become a small shrub, it produces flowers all summer long. Lantana has coarse, pungently scented leaves which acts as a wonderful backdrop to its contrasting flower.
Conclusion
If you want a garden that something is blooming at all times then flowers that bloom all summer long are the ideal plants to go for. There is nothing quite as exciting as a garden filled with gorgeous flowers, their enticing aromas and bold hues are the perfect way to keep the summer mood-lit your garden beautiful and celebrate the summer season.
Summer's heat and humidity can take a toll on your garden and annuals and perennial plants are considered best for transforming your outdoor space into a colourful and vibrant floral retreat.
Read next: