Do herbs prefer morning or afternoon sun? Sun is a very important part of every plant's growth. However, you may put yourself through a lot of stress if you do not understand how the sun and herbs work together.
Common mistakes some gardeners make is giving their plants the wrong amount of sunlight. Is your herb dying?
There are chances that your herb is suffering from sun issues, that of course, is if you've confirmed that there are no pests and every other thing is balanced. it is known that herbs love and thrive well in long hours of sun. Most herbs require about 6-8 hours of sunlight daily.
You're probably asking already, what type of sun then best for herbs, let's check the difference between them.
Morning sun
The morning sun shines at the early hours of the day, this is before noon, morning sun produces light for plants, and is the first light of the day. It also helps the plants begin photosynthesis. It also provides vitamin D for the plants. The morning sun is less intense and cooler for the plants. Hence the morning sun is good for plants.
Morning sun is considered the safest, for partial sun or partial shade herbs.
Afternoon sun
The afternoon sun comes up by noon and lasts till evening. Unlike the morning sun, the afternoon sun produces more heat than light. Some plants are known to be afternoon sun lovers.
Although morning sun is very beneficial to plants, most herbs do well in both. The use of morning or afternoon sun for herbs is dependent on the weather and season. If you will be planting your herb in the summer or hot climate, they should receive the morning sun and are shielded from the afternoon sun, this is because the sun becomes too hot in the afternoon and can cause overheating for the herb.
However, if you'll be growing your herb in the winter or cold weather, they should receive the afternoon sun. However, there may be a slower growth rate when planted in the winter, it still grows nonetheless, with the same taste.
5 herbs that enjoy both morning and afternoon sun
1. Basil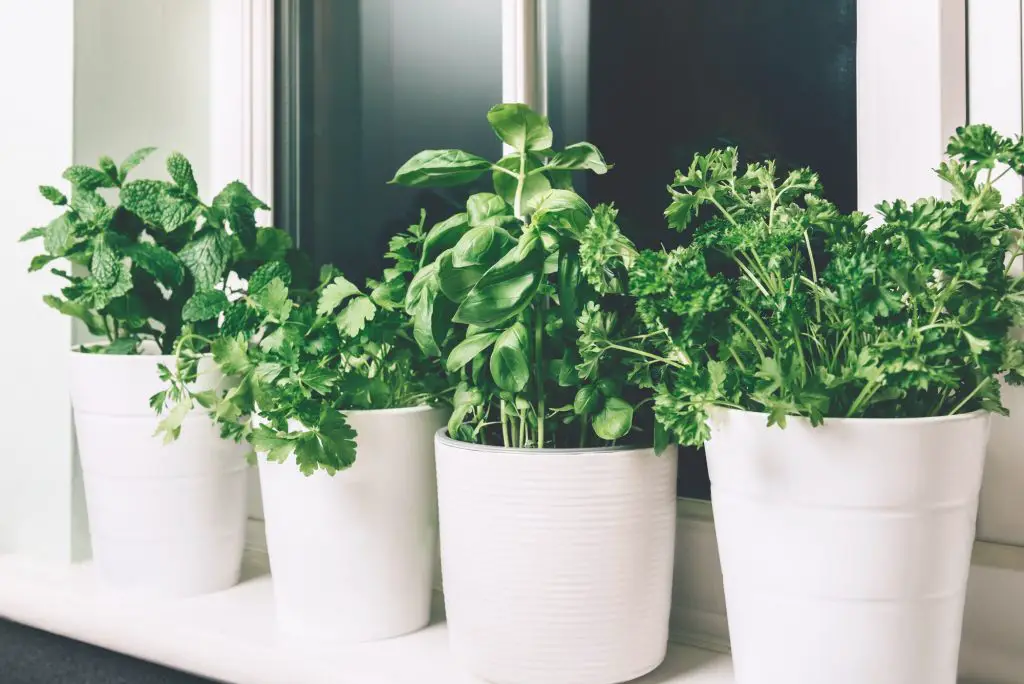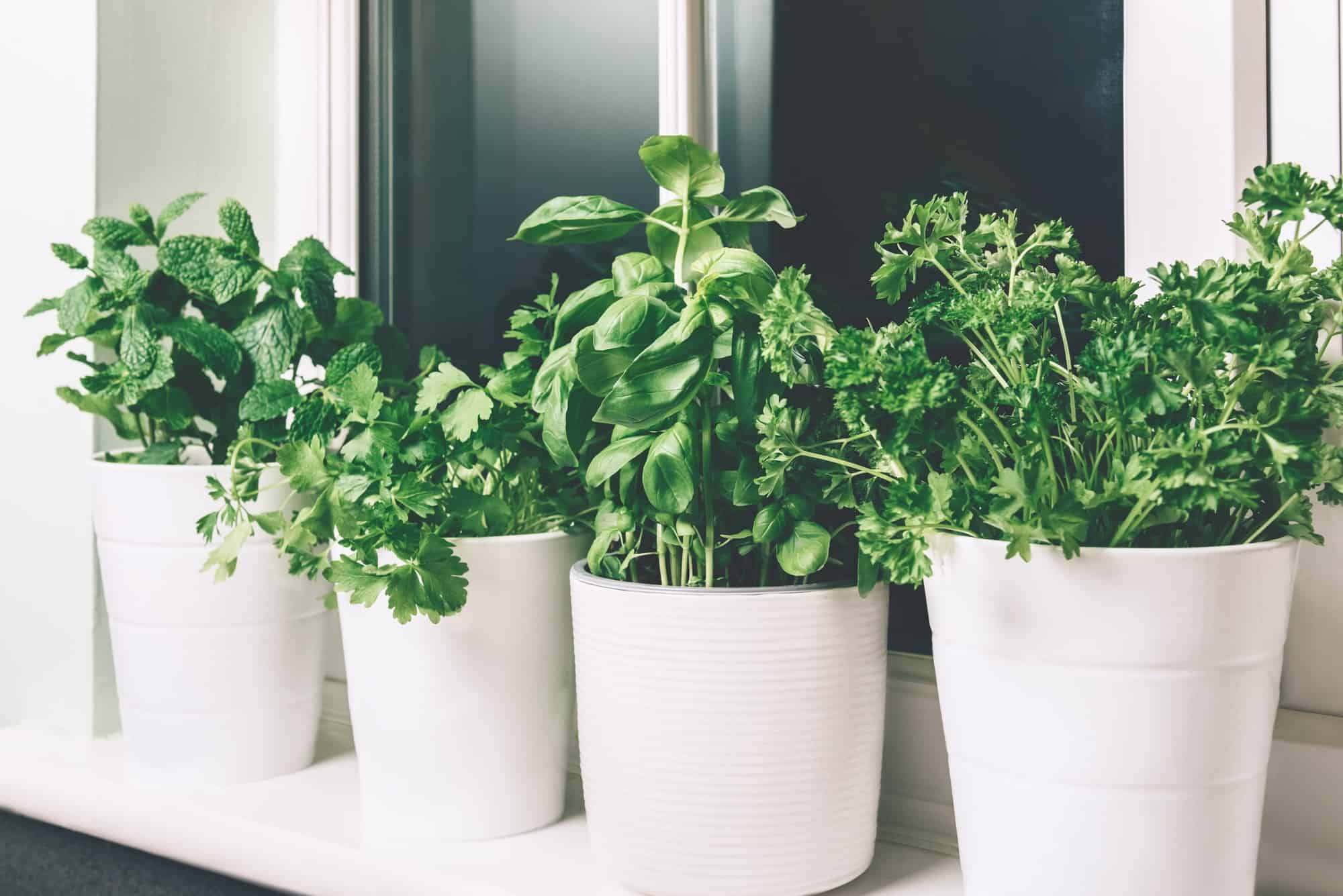 This is a popularly known and used annual herb, basil can be planted indoors and in your garden. Basil is used for both culinary and medicinal purposes.
It can be grown from seed, easy to grow, and grows very fast. Basil enjoys and thrives well in warm temperatures and morning sun, especially in summer or if you live in a place with a hot climate. you'll have to shield your basil from the hot afternoon sun.
If you're planting in the winter, make sure to place it where it can get enough sunlight, throughout the day.
2. Dill
Dill is an annual herb, known for its aromatic properties and used for many dishes, Dill attracts beneficial insects like butterflies, bees, etc.
Dill is easy to grow And can be grown indoors and in the garden. Dill thrives best in warm temperatures and enjoys its full sun. However, if you live in an area with a hot climate, it is best to keep the Dill in the afternoon shade, because it can bolt if the sun is too hot.
3. Sage
Sage is used for a variety of dishes, it is a perennial herb. Like many herbs, it enjoys and thrives well in full sunlight. If you are planting your Sage in winter or cold areas, it is best to use fluorescent to provide light for it or you place it where it can get full sunlight during the day.
However, if you will be planting in summer or hot climate conditions, it is best to shield yourself from wind and scorching sun.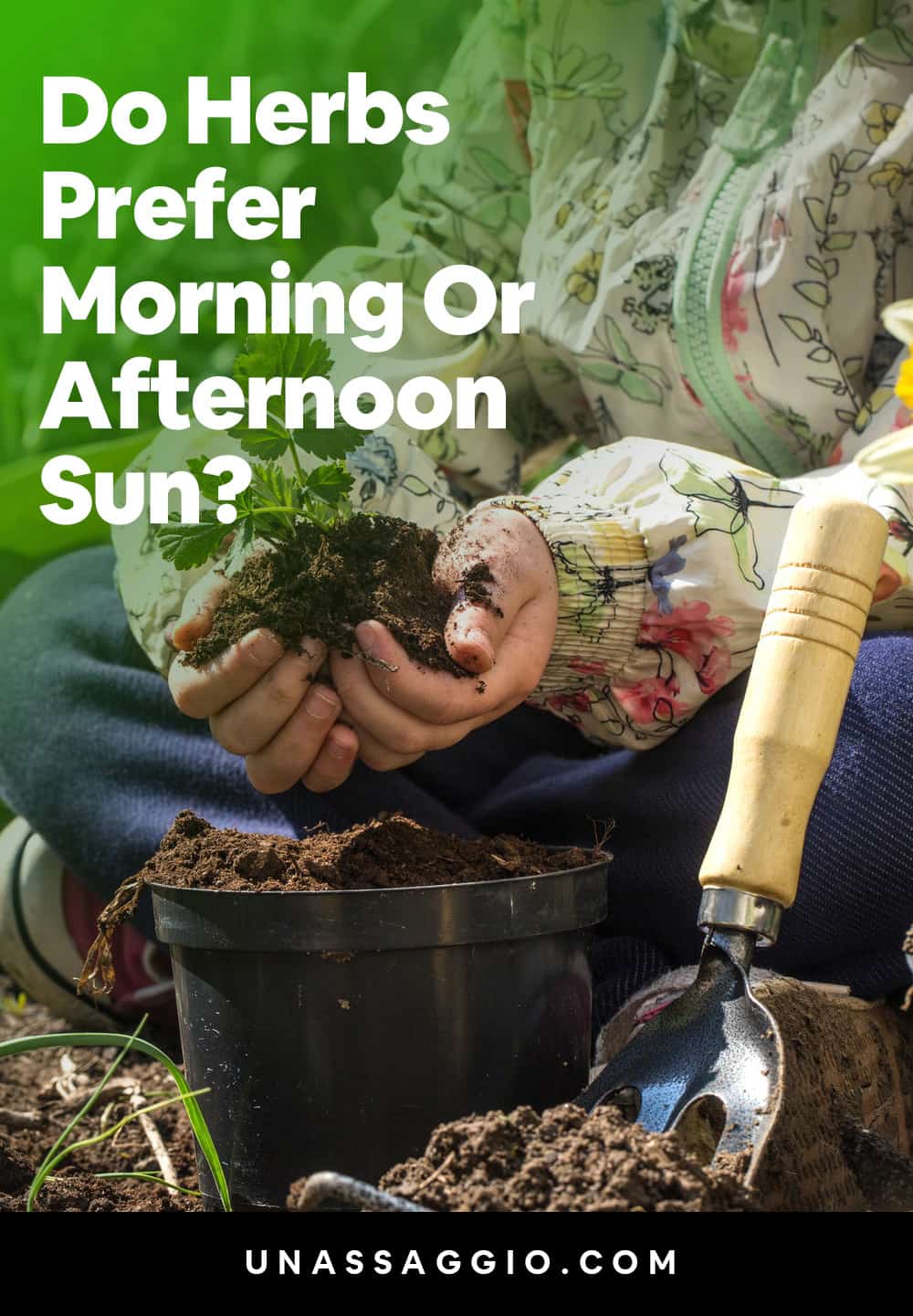 4. Mint
Mint can give some trouble while growing, they tend to take over your garden. They're useful and known for adding flavour to various dishes.
After sorting the issue of space. You may not have to worry so much about the plant, it can survive without so much supervision. Mint requires full sun to grow best, however, morning sun and afternoon shade are best for it. It grows well in rich, well-drained soil.
Conclusion
Finally, herb gardeners need to understand the differences between morning and afternoon sun, this will guide you on how to position your garden, especially if you'll be growing on the ground. Nonetheless, most herbs can survive in both, it all depends on the weather or climate conditions.