Pancakes are a great delight especially when well prepared. For the delicious and perfect pancakes ever, you would need to make use of top-notch recipes to make this and also shown how to use these. 
You want your pancakes to come out savory or sweet, this is as a result of the additional flavors and ingredients you add; you also want your pancakes to be highly nutritious then you have to read carefully and understand what this write up is trying to explain.
A good recipe to look into includes:
Plain flour
Baking powder
Baking soda
Sugar
Salt
Milk
Water
Eggs
Butter
Vegetable
The number of recipes to be used highly depends on the number of people one intends to serve. It is important to note it is a pinch of salt that should be used so as to prevent the meal from tasting salty and poorly. The water added would ensure the pancakes are lighter and come out fluffy. The eggs should be whisked lightly and the vegetable oil would be used to ensure better frying.
The method at which these recipes can be used to make pancakes is thus explained:
Put flour in the bowl, the amount of sugar you want to taste in the meal, and add a pinch of salt. Clearly create a hole in the middle of the flour mixed with a pinch of salt, pour the eggs that have been whisked lightly, and also add in the milk.
Whisk the liquid content quickly at first afterward then whisk all the content together until a smooth batter occurs.
Add about a tablespoon of vegetable oil to the whisked content, then whisk again, this time thoroughly.
Now make use of your griddle pan. Heat it up moderately for about one minute.
Add the batter in the quantity you like, preferable moderate and place it evenly.
Leave it to simmer for about 40 seconds, then use the spatula to flip it to see if it has gotten brown if it has turned it to the other side and let it get brown also; make sure the pancakes are evenly brown.
Once this happens, your pancake is ready and available to eat.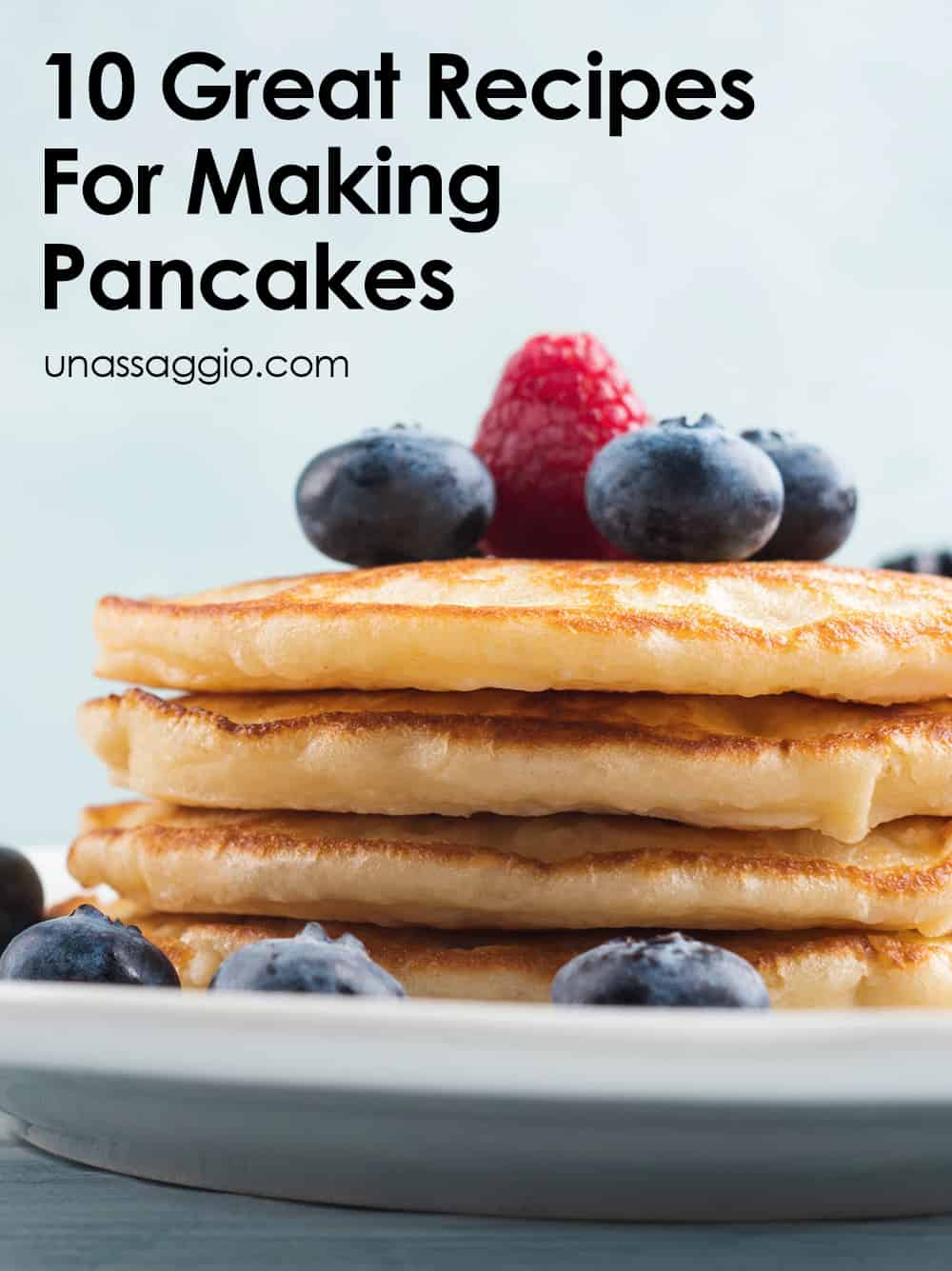 One secret to the delicious and perfect pancake ever is the buttermilk. The level of acidity found in the buttermilk mixture determines how tender the pancake will be.
To achieve a good leavening outcome, add about one and a half teaspoons of baking soda and then reduce the amount of baking powder put in the recipe to about two teaspoons. Your pancakes will come out fluffy if you do not over mix the liquid and solid ingredients.
That is why the method above was recommended if followed to the letter, your pancakes will come out fluffy. To make flat and thin pancakes, add a little more milk to the whisked content, make sure the milk is added consistently in small quantity until you get your desired outcome.
Some more pancake recipes to check out: