What goes with brown? Brown is a great neutral color to pair with other neutral colors however it can also be paired with bright colors to enable it to shine without overpowering the room. Brown is a versatile choice of color for any space in your home and it seems to be making a big comeback in the world of interior designs.
Knowing what color brown works on will make it easy to pair them. However, we will admit that brown might not be on the list of colors you think of when decorating a room but it's time to rethink this view as this shade can be really fascinating and suitable for just about any design style.
The brown color is perfect for boosting a room style and while brown might not be the flashiest color, it is far from boring especially when paired with the right color.
17 Brown Color Combinations For Your Room
There is a trend going on neutrals and brown seems like the perfect shade to start with. Brown can easily create a cozy room when merged with the right color and you do not have to be a professional designer to create something cool with brown. Ready to give this hue a try? Here are 17 amazing brown color combinations for your room.
1. Beige + Brown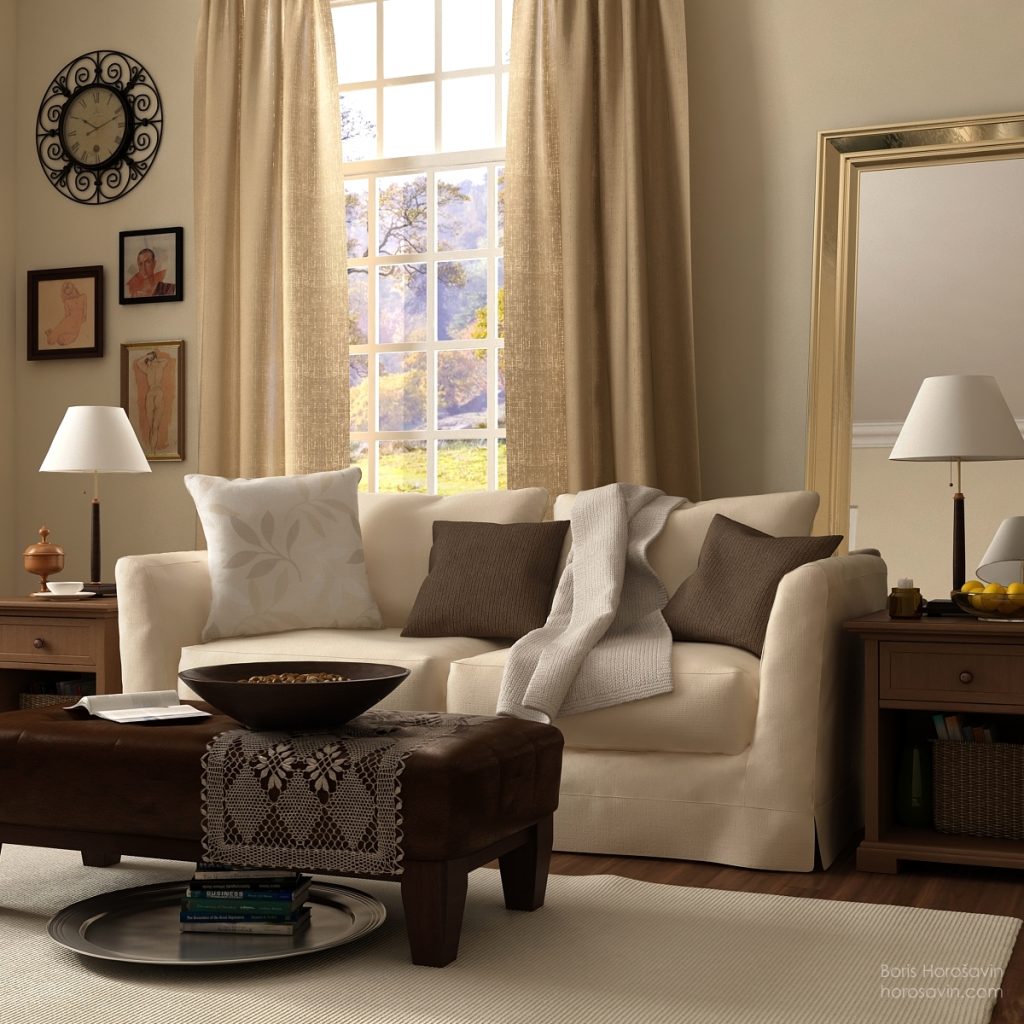 Beige is a cool calm colour that has always been easy to blend with any other colour. Beige and brown are two combination that tends to stand out and go with the lighter version of this two as they tend to make room look a bit darker. However they are really great combination worth trying.
2. Brown + Cream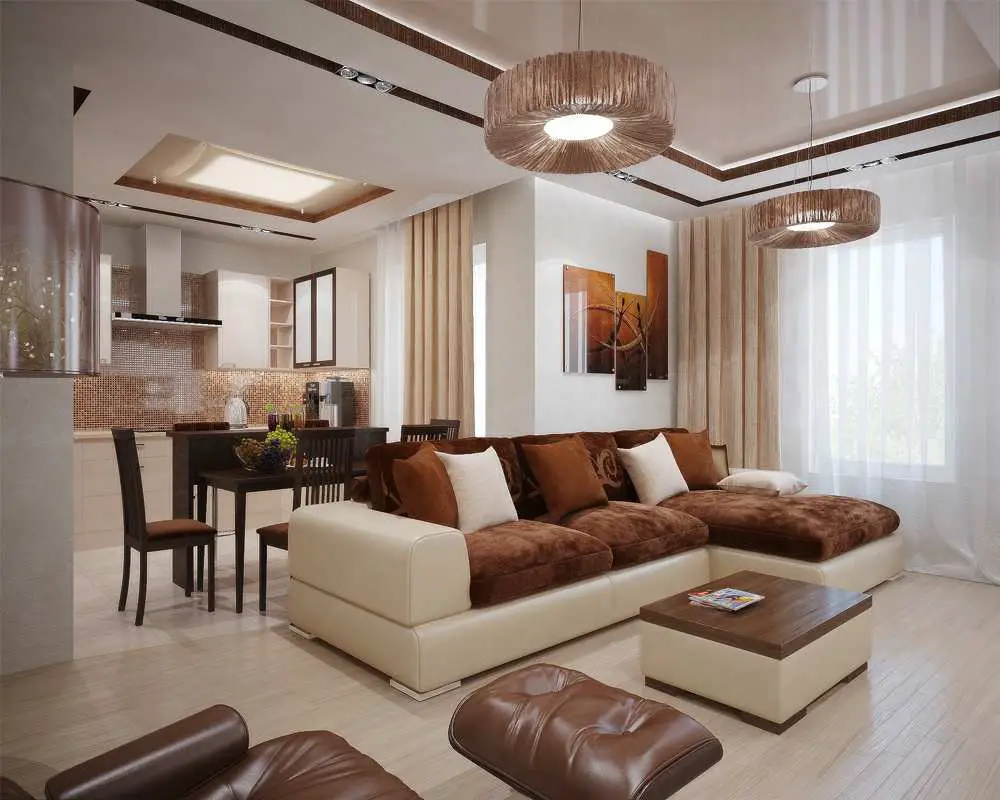 Brown and cream is another color combination worth trying if you find beige too dark for your living room. A light cream color is perfect and there are various shades of light brown you can have paired with it.
3. Gold + Brown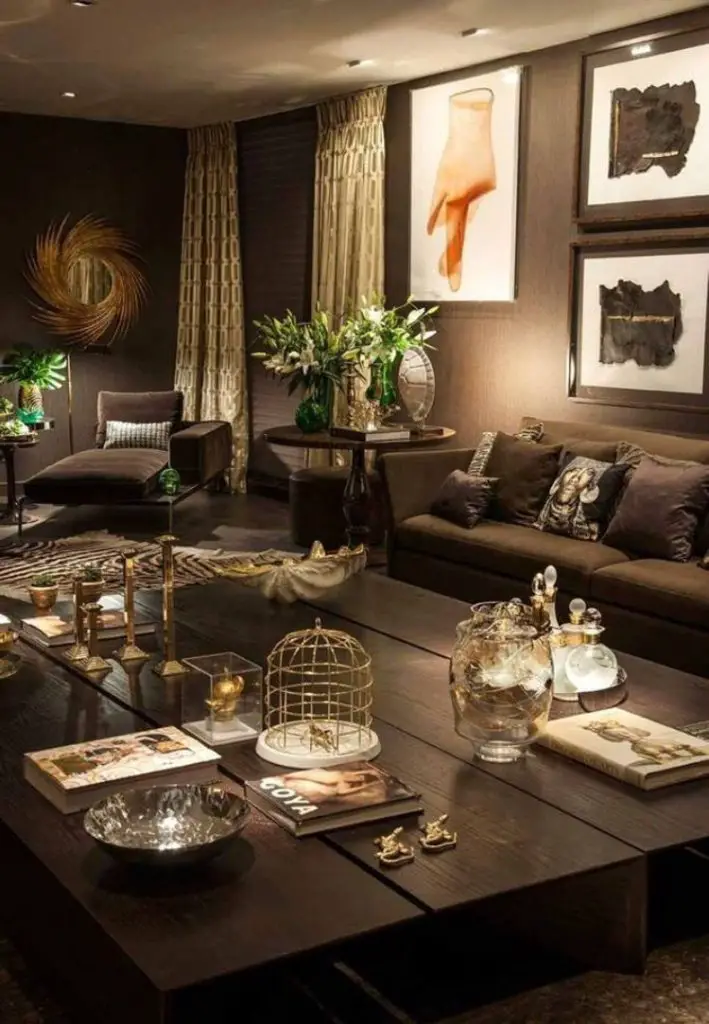 Gold and brown are interesting color combinations worth trying. You can pick either the bright or the darker shade depending on your preference. The depth of this color adds personality to any home and it's quite refreshing for a living room.
4. Turquoise + White + Dark Brown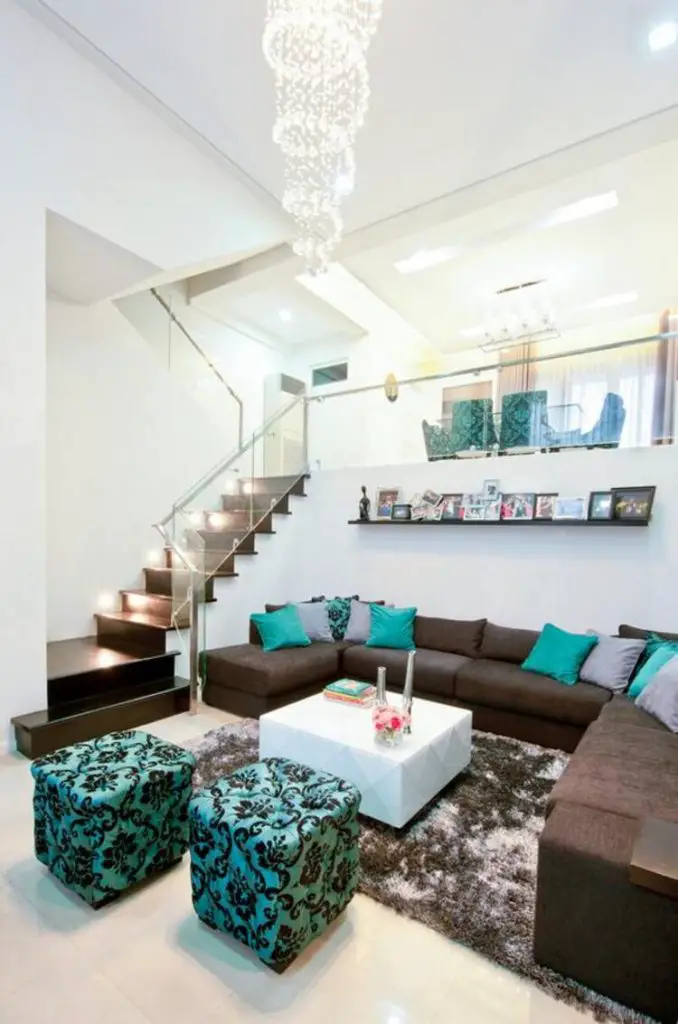 This room is simply beautiful with the color combination. You can go ahead and include multiple shades of brown. This is a modern color combination you are sure to love trying.
5. Rose Gold + Brown + Beige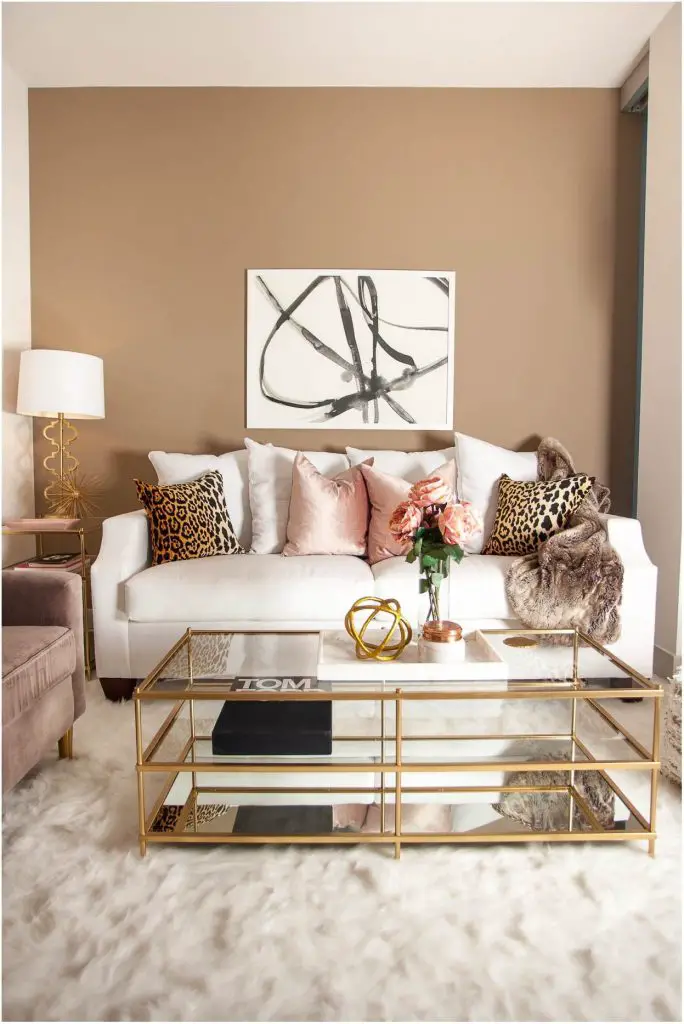 Light beautiful shades of rose gold paired with brown and a touch of beige are modern colors that creates a unique living room design.
6. Copper + Burnt Orange + Brown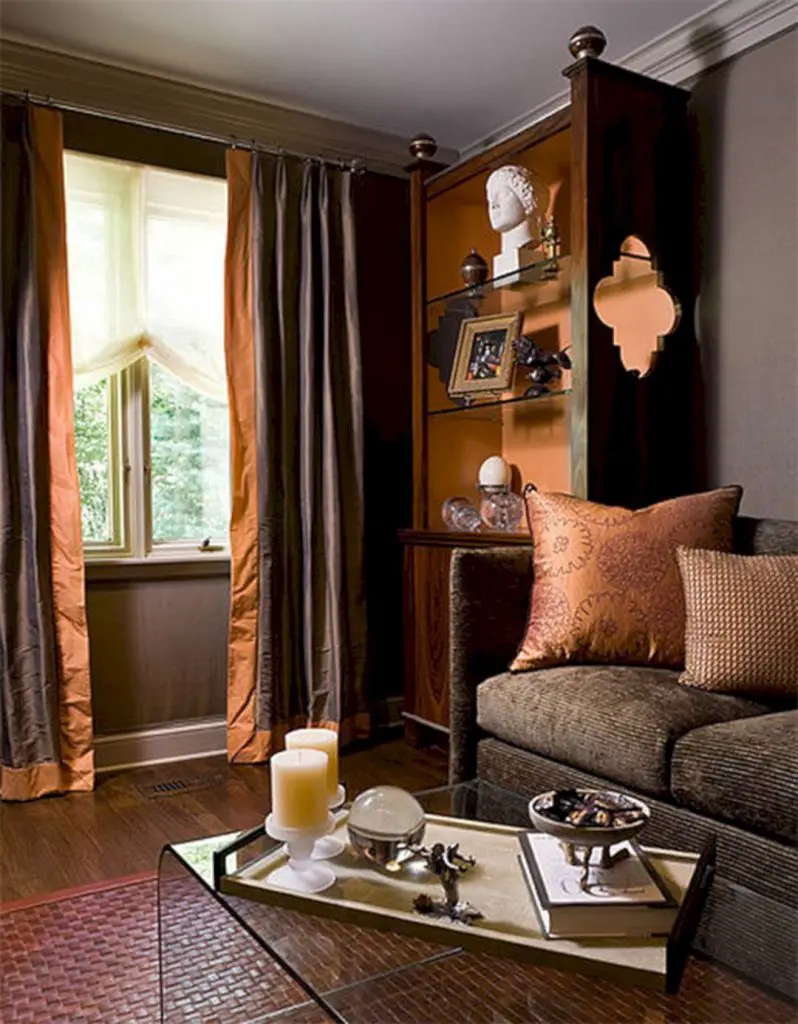 Here is another unique color combination for any home. This is a prevalent color combination currently and you can create various types of designs with it.
7. Burgundy + Walnut Brown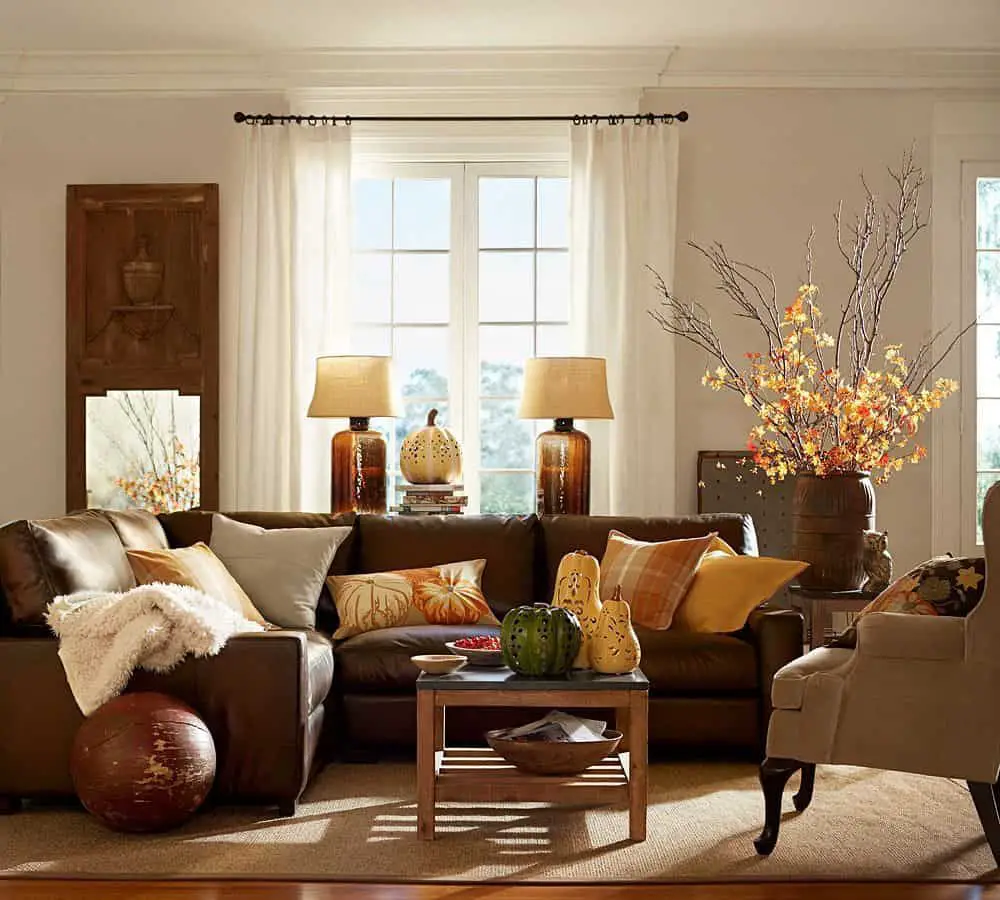 Burgundy and walnut brown are the perfect combinations for your room if you are looking to keep things natural and calm.
8. Fuchsia + Brown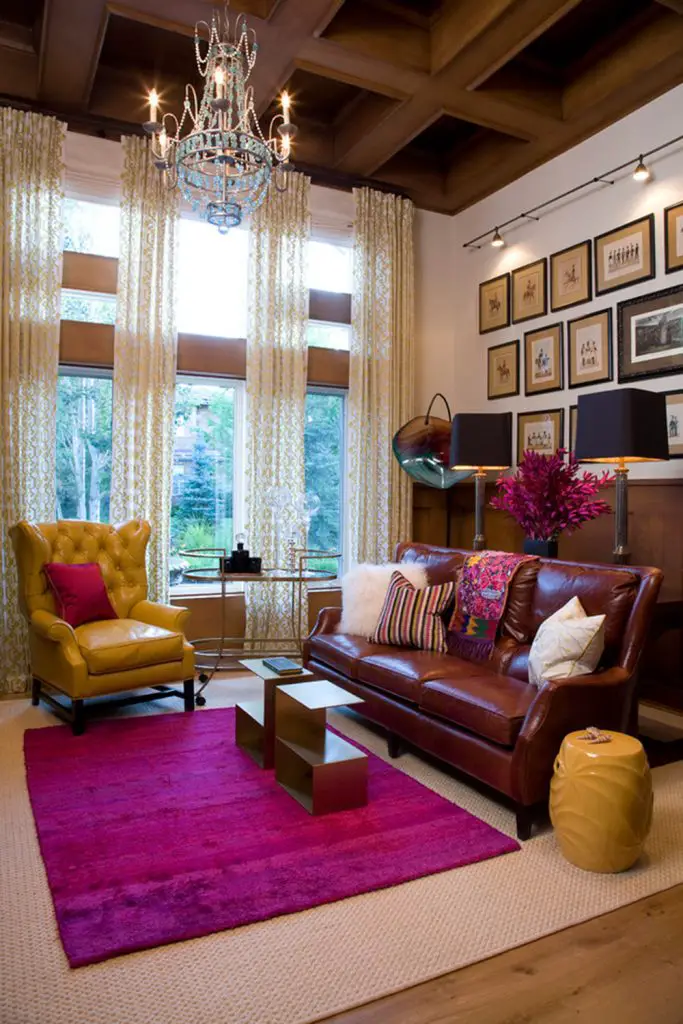 Fuchsia is a color that shouldn't be ignored when it comes to pairing with brown in a living room. These two really make the perfect duo for living room decor.
9. Beige + Red + Brown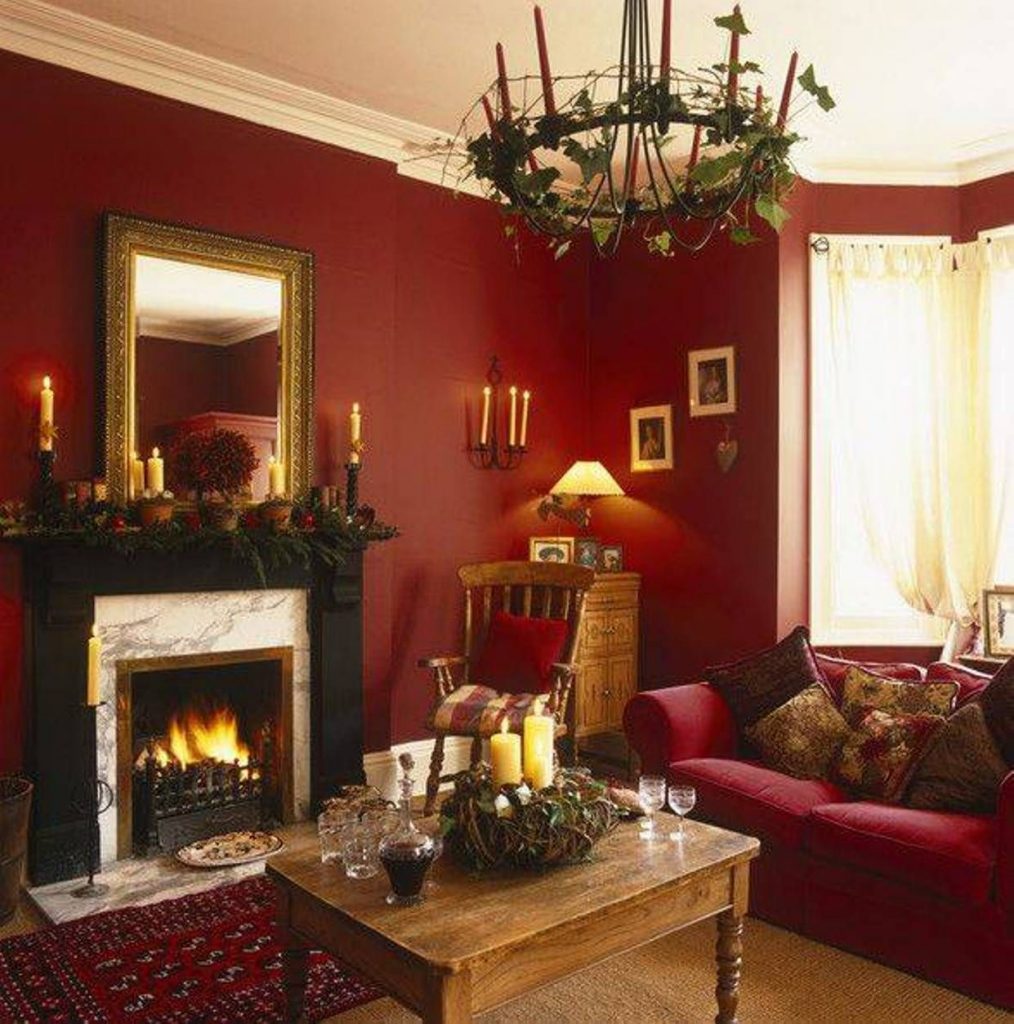 Beige combined with red and brown is an interesting color scheme if you love it a bit dark and sophisticated.
10. Chocolate Brown + Red + Cream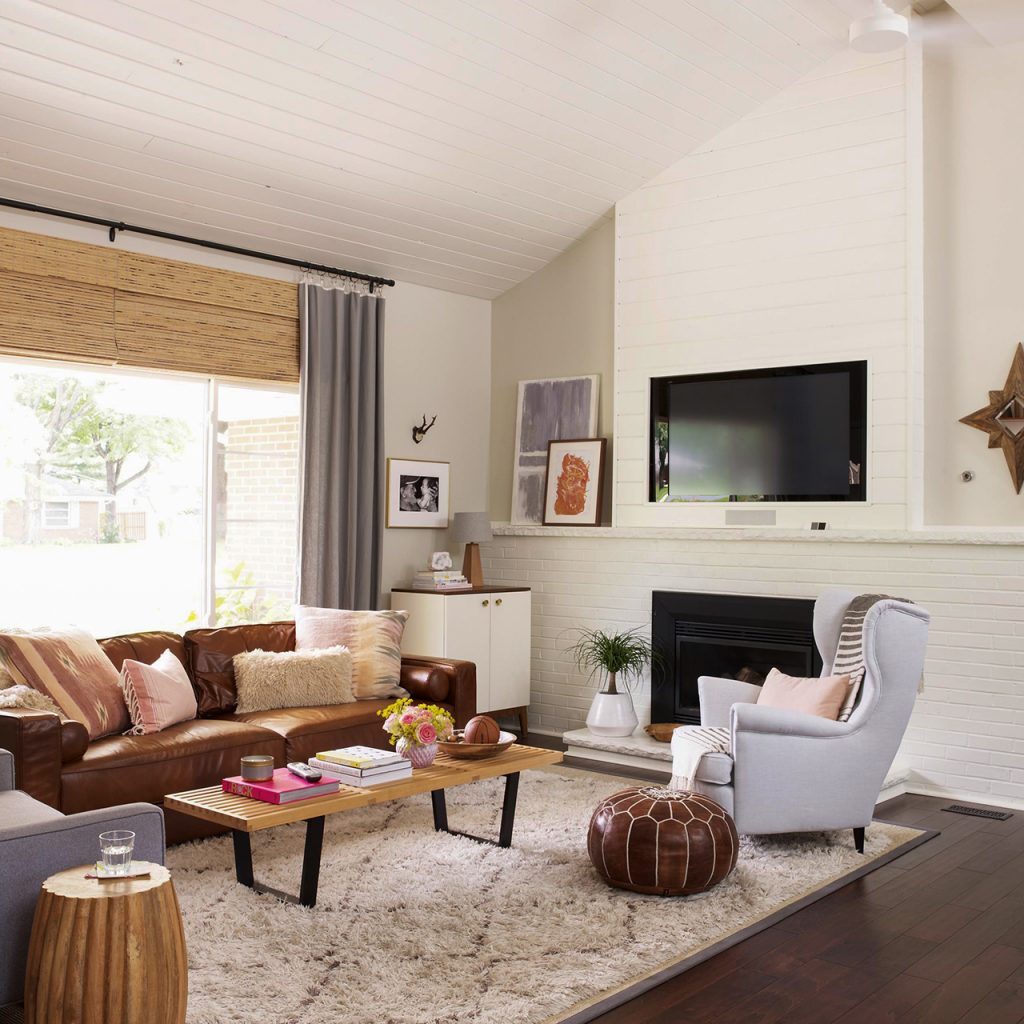 This is another living room decor we can't help but love.
11. Dark Blue + Brown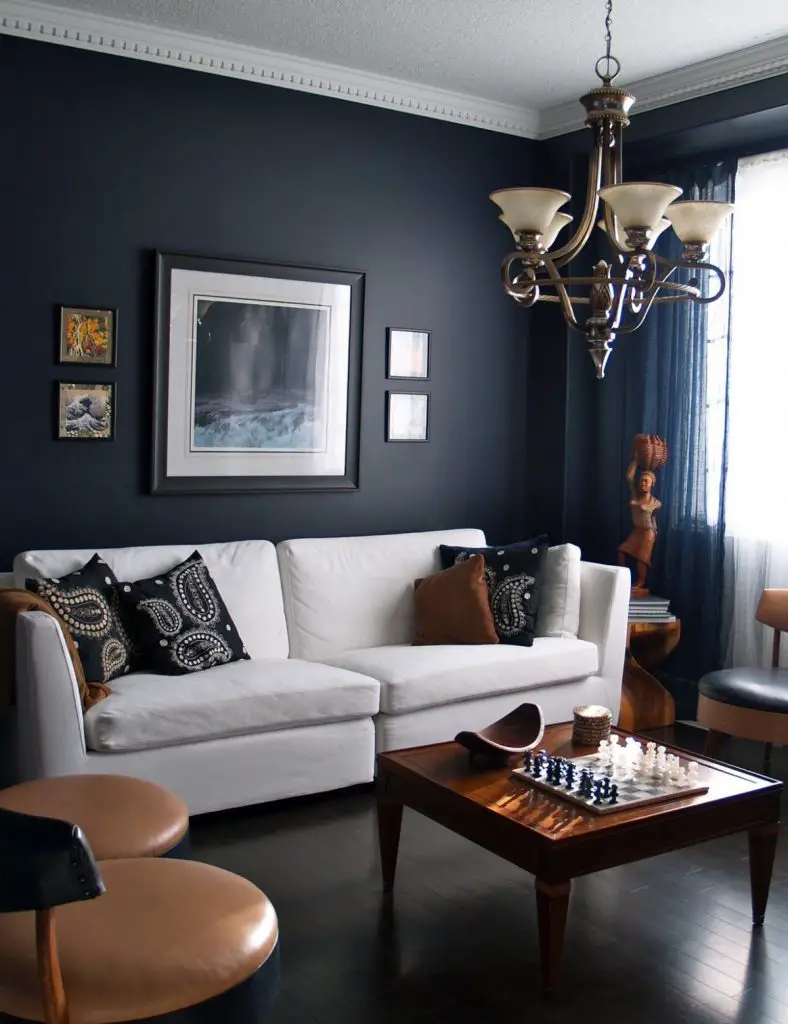 When it comes to blue and brown, both have always been known to work hand in hand hence they are always paired together when it comes to room designs. Above is a simple way of pairing dark blue and brown without looking too much.
12. Brown + Pink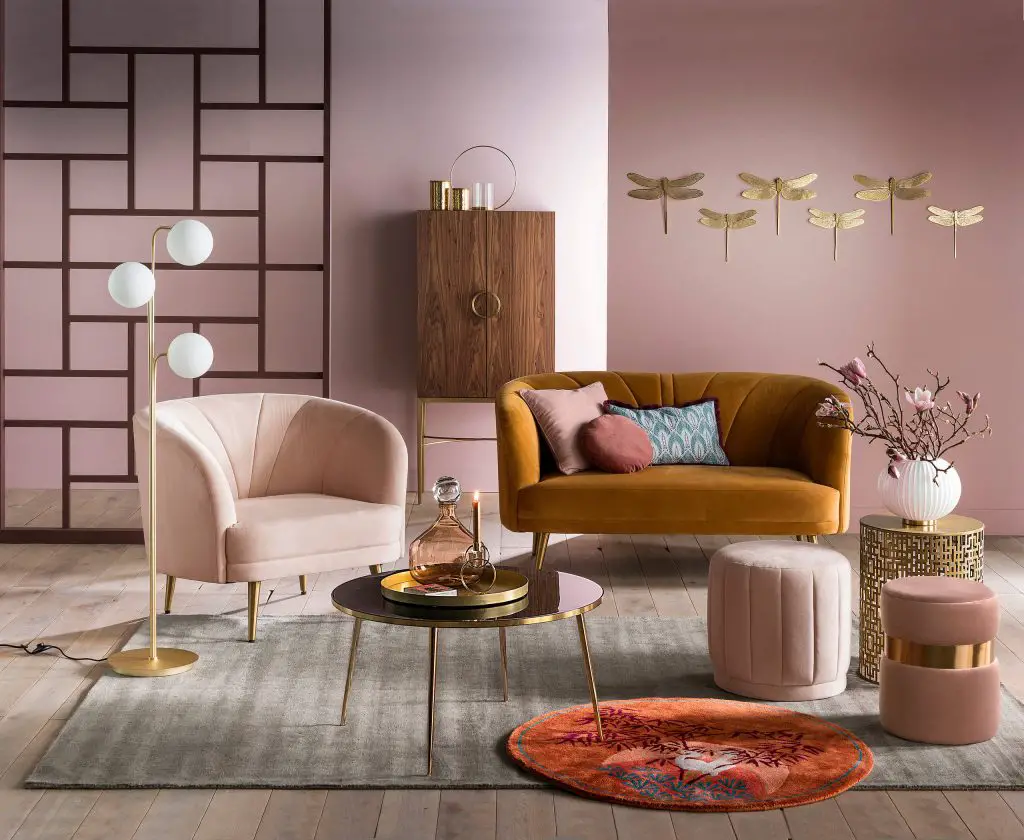 Pink and brown make quite an interesting combination and when paired with fresh crisp white. It helps keep things neutral and cool.
13. Earthy Brown + Gold + Purple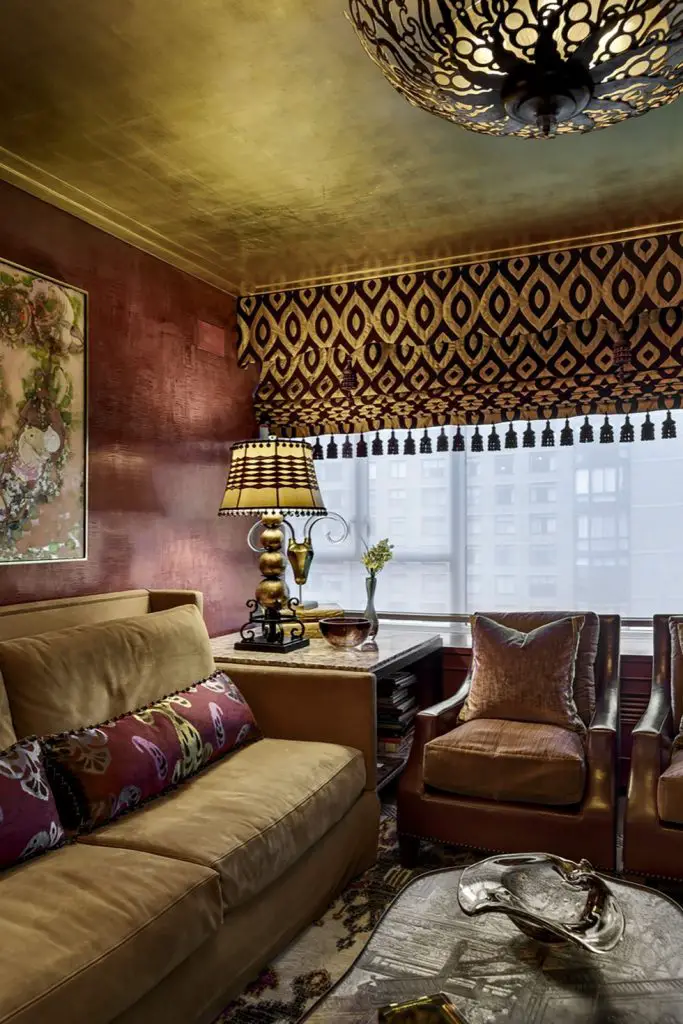 Another color combination is really fascinating and it features really unique and these three are really versatile choices for living room and dining room decor.
14. Brown + Yellow Room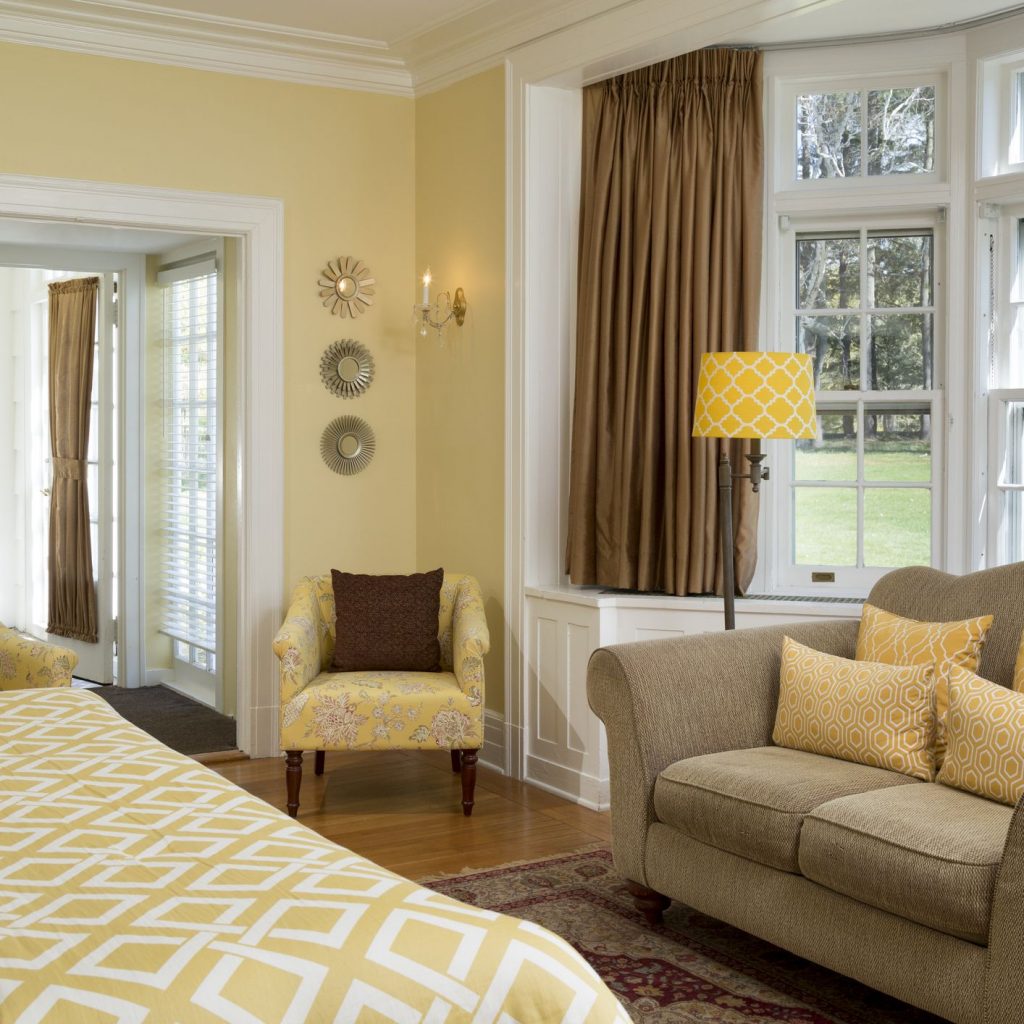 Brown and yellow are very beautiful room designs. The perfect shade of brown to go for when pairing with yellow is chocolate brown and a bit of subtle light brown as well.
15. Brown + White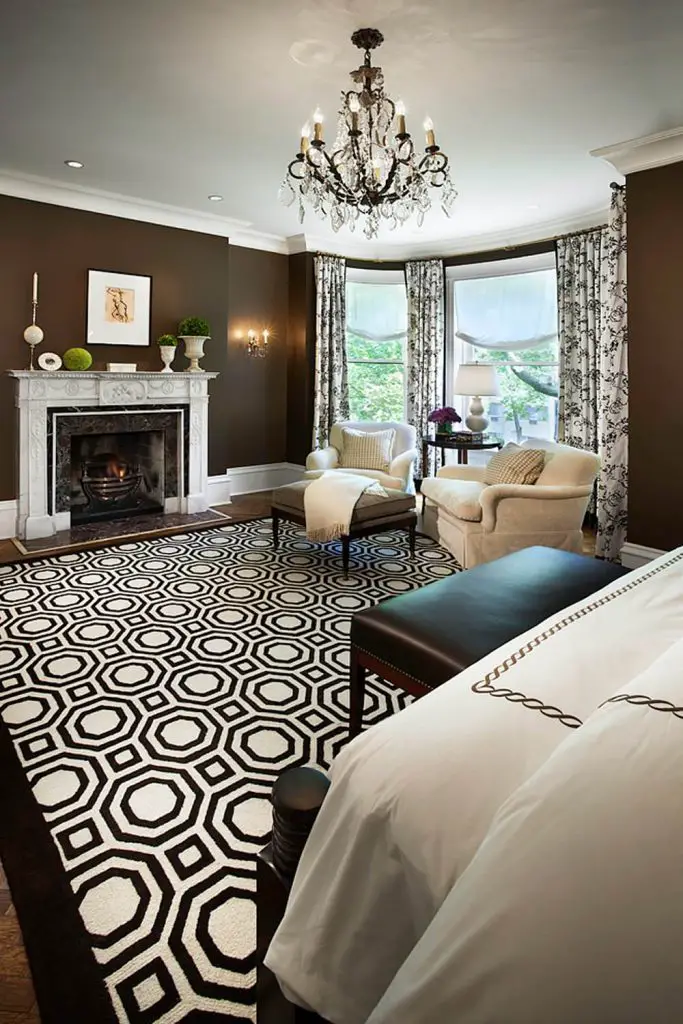 A brown living room with white design tends to give a really cool and exciting decor. This is perfect if you like keeping things less dramatic and fun.
16. Chestnut Brown + Navy Blue + Beige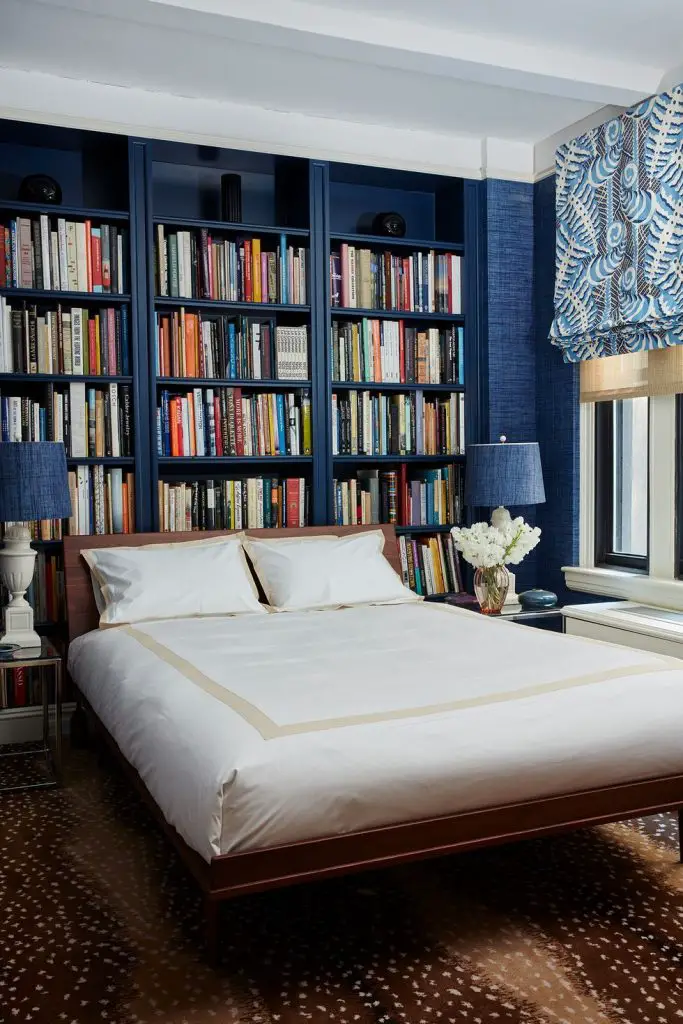 Chestnut brown and nay blue with a touch of beige is an option that suits any part of the room and even perfect for a bedroom with a library in it.
17. Black + Brown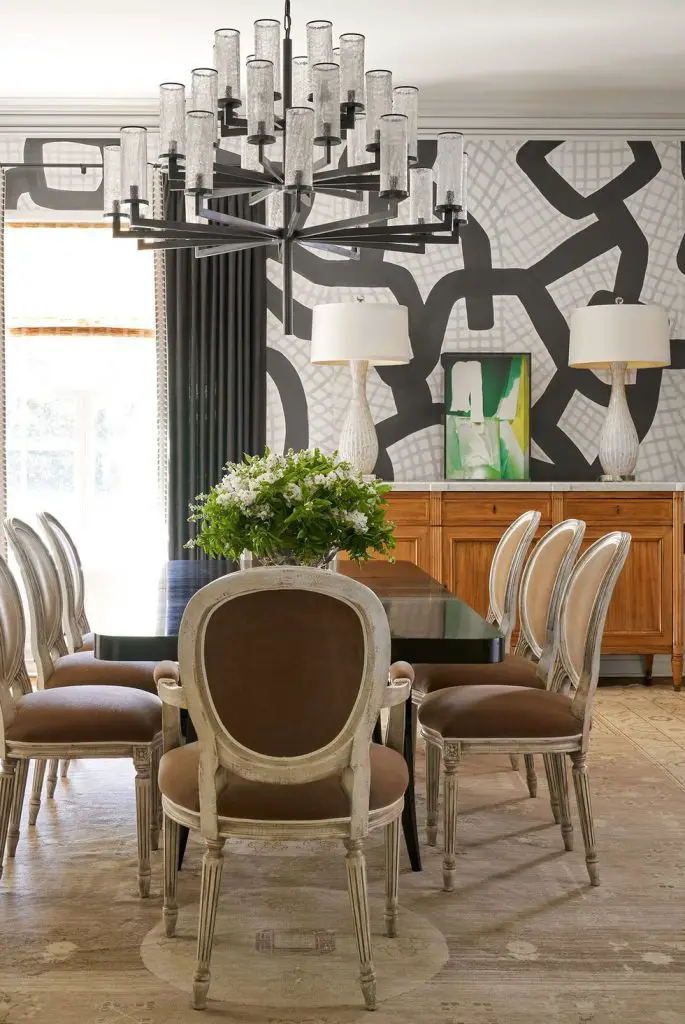 A classic black and white decor for your dining room might be just what you are looking for. Both colors are certainly viable for decorating a room and although using the two shades together might sound odd but they are actually great when the lighter shades are used.
Conclusion
Brown shade can take on different moods and help create something unique. It is a versatile choice as well. When it comes to decorating a room with brown, one of the first decisions you need to make is what color scheme will work it nicely. The right color combination can set the stage for the rest of your space.