Pink is one of the hottest colours today and it can be quite neutral as well which means you can go ahead and have it paired with some certain colours. If you are a pink lover, chances are your room would be flooded with pink in no time but the world of colour in home decor is similar to the world of colour in fashion, where pairing different shades of colour add to the fun and help stay in trend. 
The most striking feature of pink is that it projects a sense of calmness and you might have noticed it is everywhere in room decor lately. If you are picky about your pinks, there is no need to worry, they are different shades of pink for you to choose from. Using a pink shade that isn't too hot or too strong keeps the room from looking cartoonish and other ways to tone this colour down is decorating with colours that go nicely with it.
What colour compliments pink in home decor? Decorating with pink alone is risky business as your space can end up like you are trying to recreate barbie. Pink can actually be a chic, bohemian cool colour or even edgy if it's done right. 
11 Room Decorating Colors That Go With Pink
Whether pretty, light, bold or edgy, pink is a colour that matches well with the right colour combination. Knowing what colour goes together is a skill that helps you step up your creative game and have your room designed to your preference. Therefore Check out the roundup of the most interesting colours that go with pink and get down to decorating your home space with ease.
1. Pink And Blue Decoration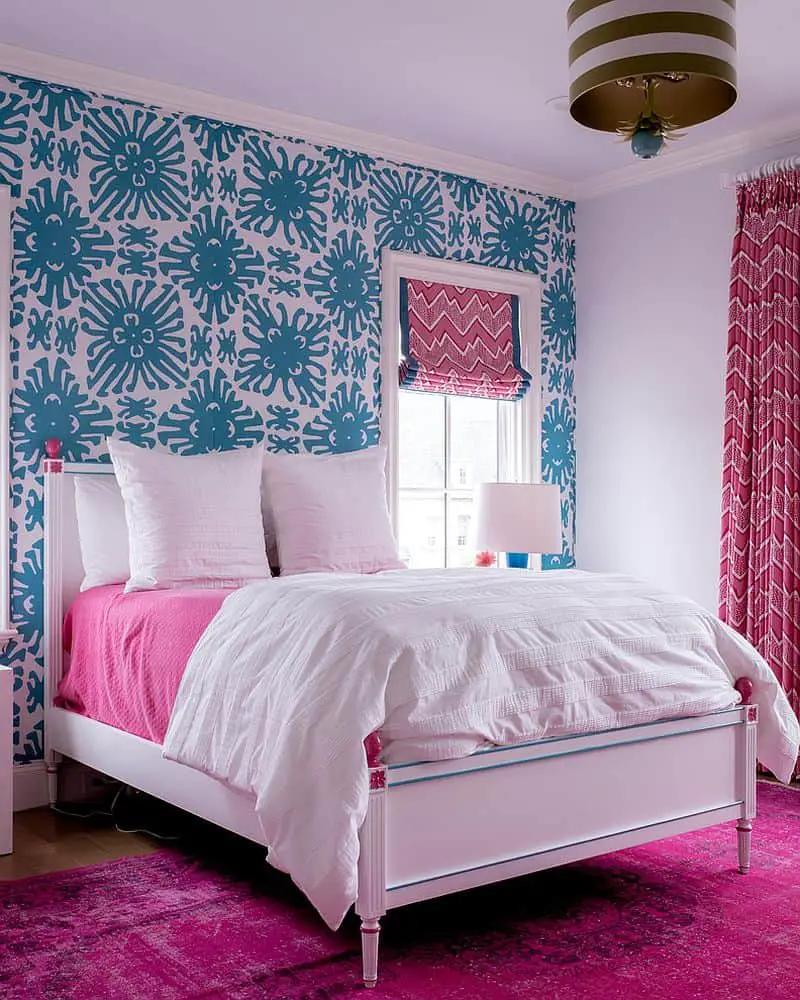 When in doubt on what colour works with pink, go with blue. There are different shades of blue hence when choosing blue to go with pink, try something cool and calm. Any shades of blue or pink can be used in combination if you are aiming for vibrant home space. You can also decide to tone down the feminine pink colour with deep navy blue, this will keep the space from looking frilly.
2. Pink And Red Layered Room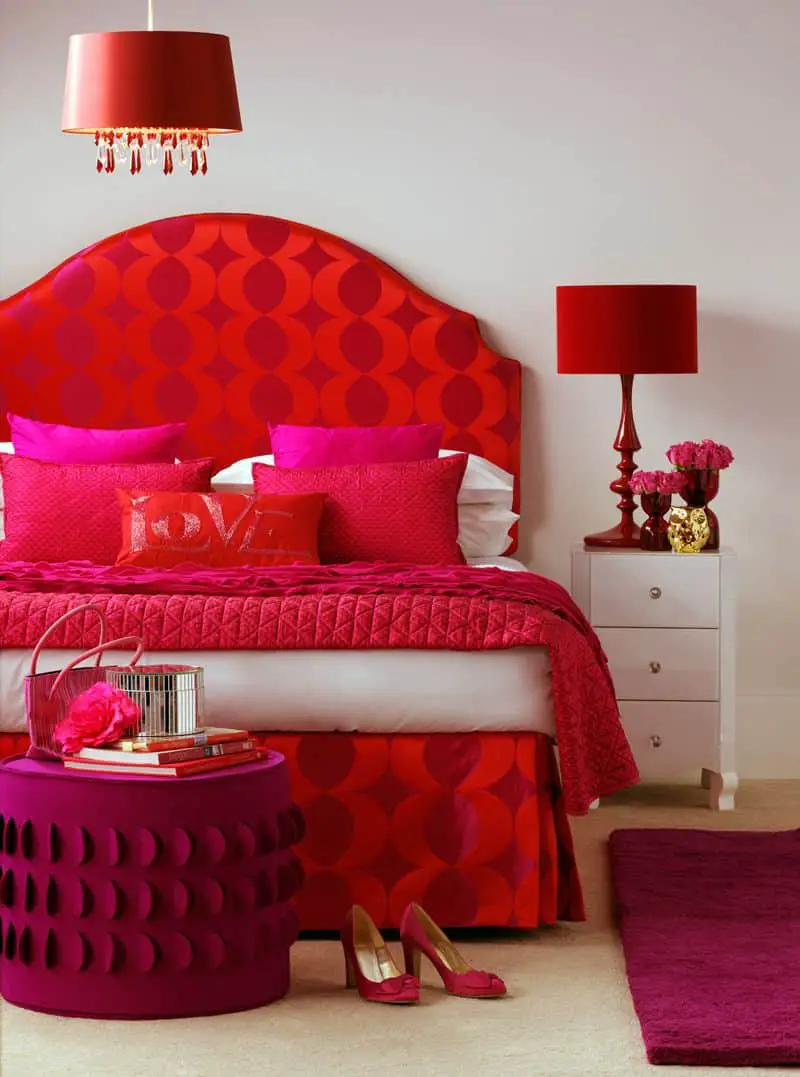 A pink and red layered room can never go wrong. This homeowner has used these two colours to create a luxurious yet playful bold room. Pink and red make great partner if you are trying to create a cheerful home space however this bold pairing might bot be for everyone but when properly executed, it's sure to bring life and enjoyment to your room.
3.  Dusty Pink And Dark Brown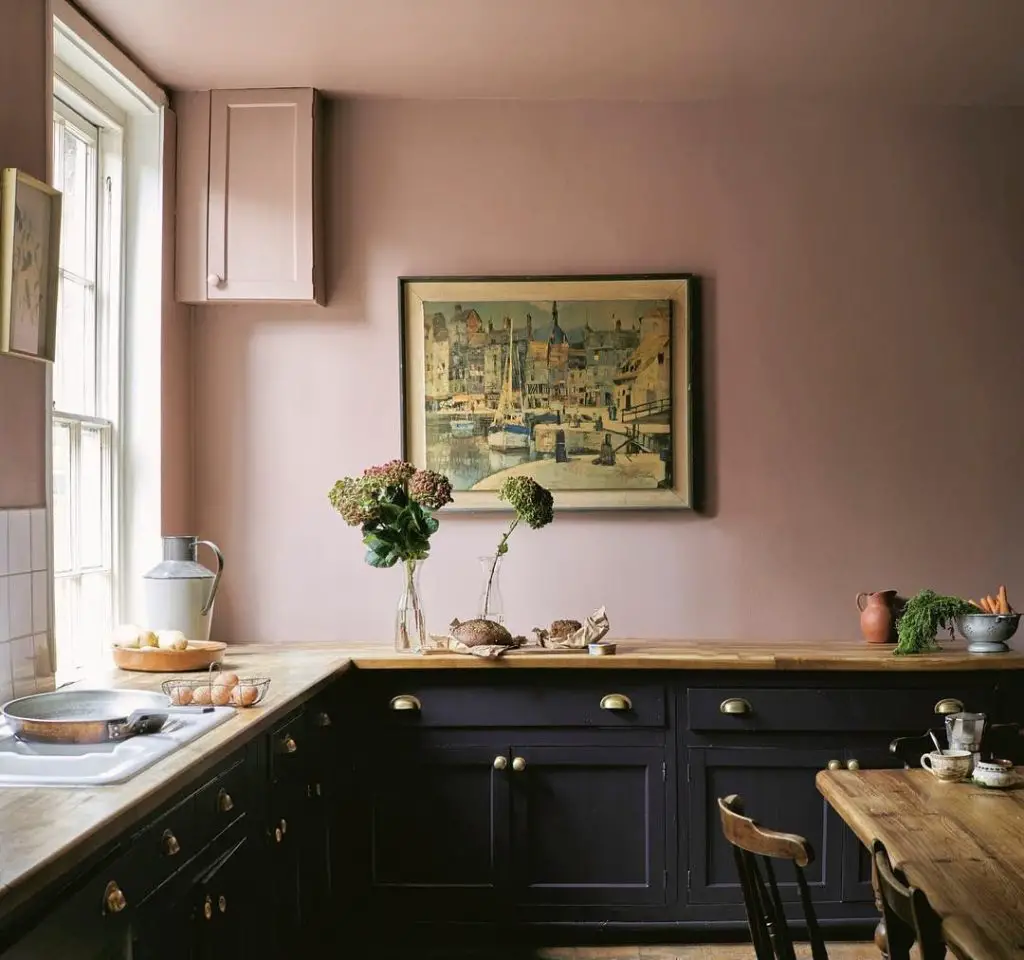 The combination of dark brown and pink is most favoured in kitchens and recently been a frequent colour combination. A dusty pink colour helps keep things neutral but a bold pink won't be bad either. Dusty pink and brown look soft together without it being too loud hence it can be used in the bedroom as well.
4. Pink And Green Decoration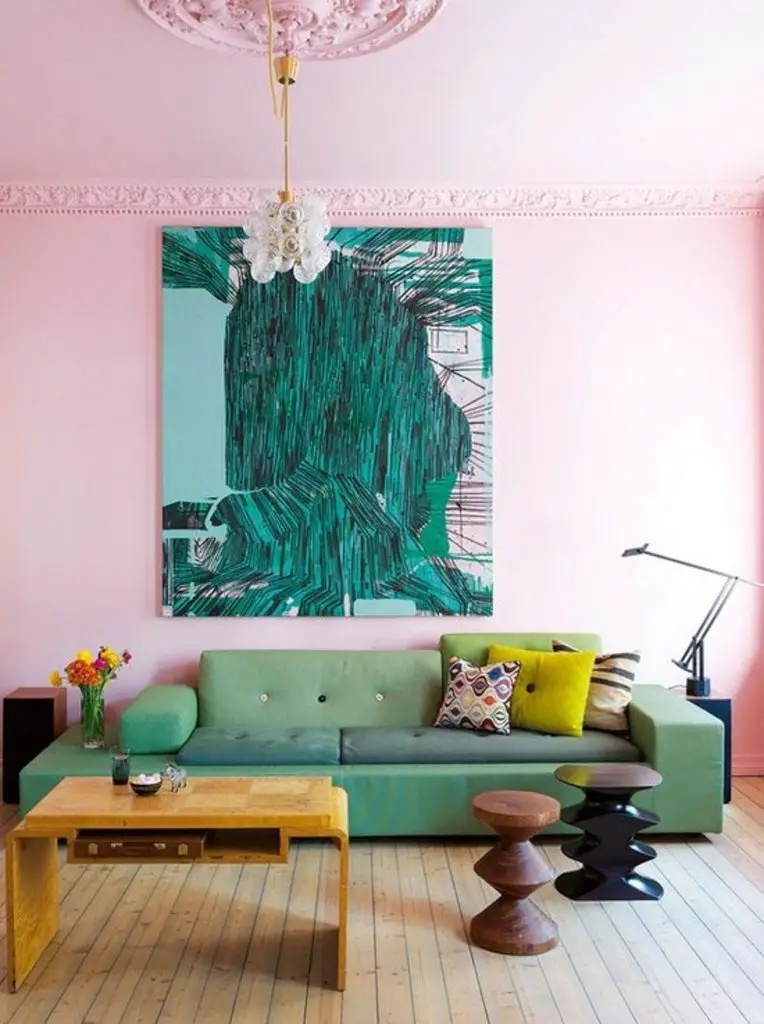 A combination of pink and green gives you something a bit more dynamic. These two colours are versatile which makes it easy for this homeowner to use in creating a wonderful contrast. The colour is perfect for the living room and it can be matched with different shades to pull the room together. If you can't decide whether to get a pink or green cushion, go for both to make a really bold statement.
5. Pink And Grey Decoration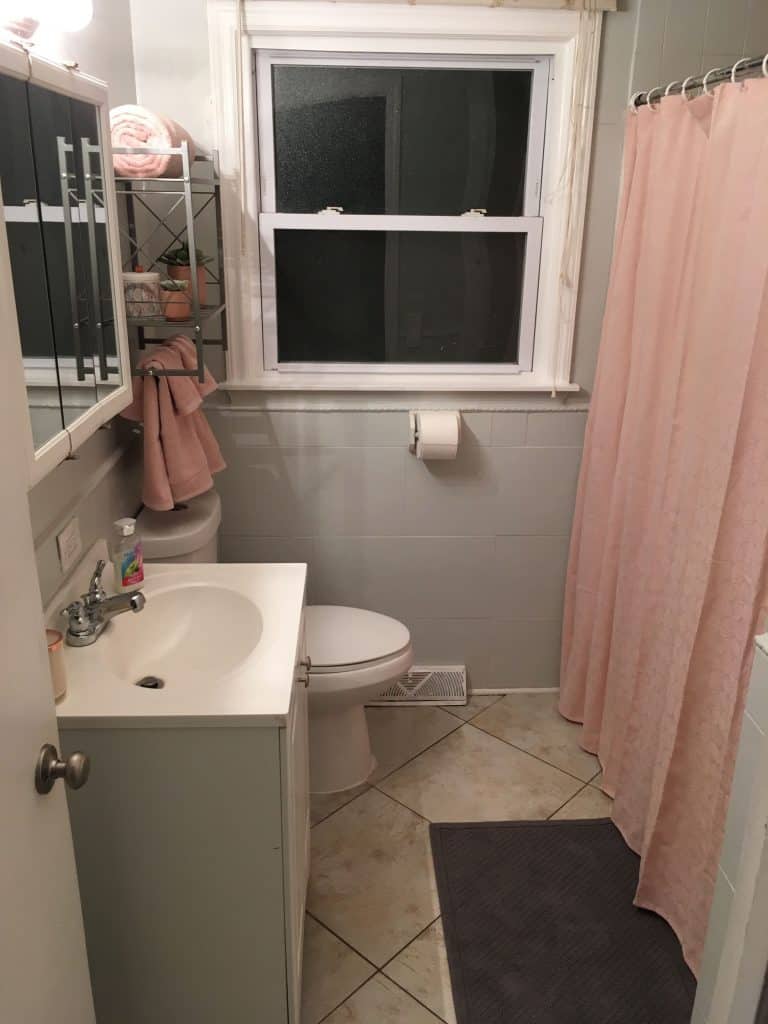 If you want to create a cool and calm space, combine pink with a pale pink with a soft grey. Gray is a shade that doesn't make much of an impact on its own which is why most homeowners and designers use it to build upon when creating a comfortable calm space. Consider topping grey pieces in other rooms such as the bedrooms with pink as well.
6. Pink And Black Decoration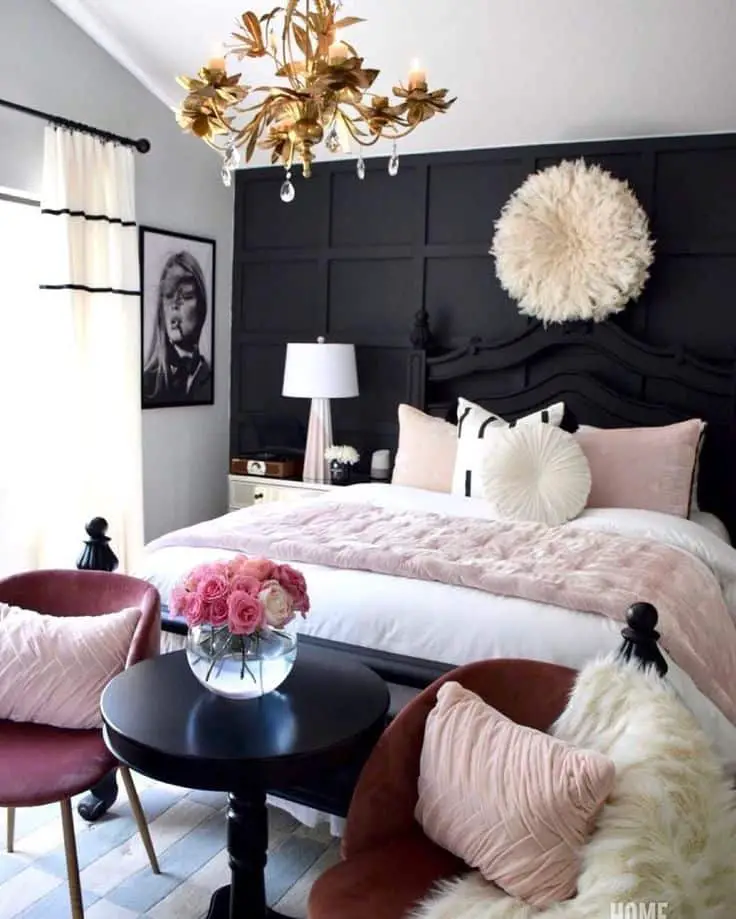 You don't need a lot of pink to make an impact when combining with black. The black and pink combination is a bolder alternative to pink and grey, it helps strike the perfect balance and contrast. Softer shades of pink pairs well with black and if you are looking to give your room a more vibrant look, a touch of black and pink will do the trick.
7. Pink And Orange Decoration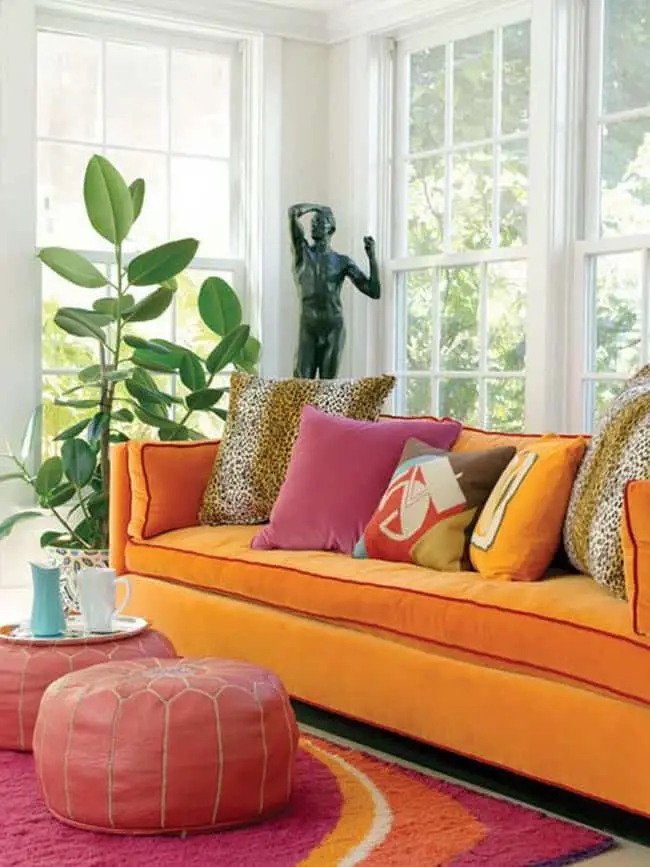 If you are not a fan of the soft delicate look then consider going with an orange and hot pink. This striking combination is feminine but fierce and you get a cheerful and home space. This is a great way to decorate any part of the room with pink although it's a colour combination that sounds strange it does look incredible. This particular combo goes well with a Southwestern vibe.
8. Pink With White Decoration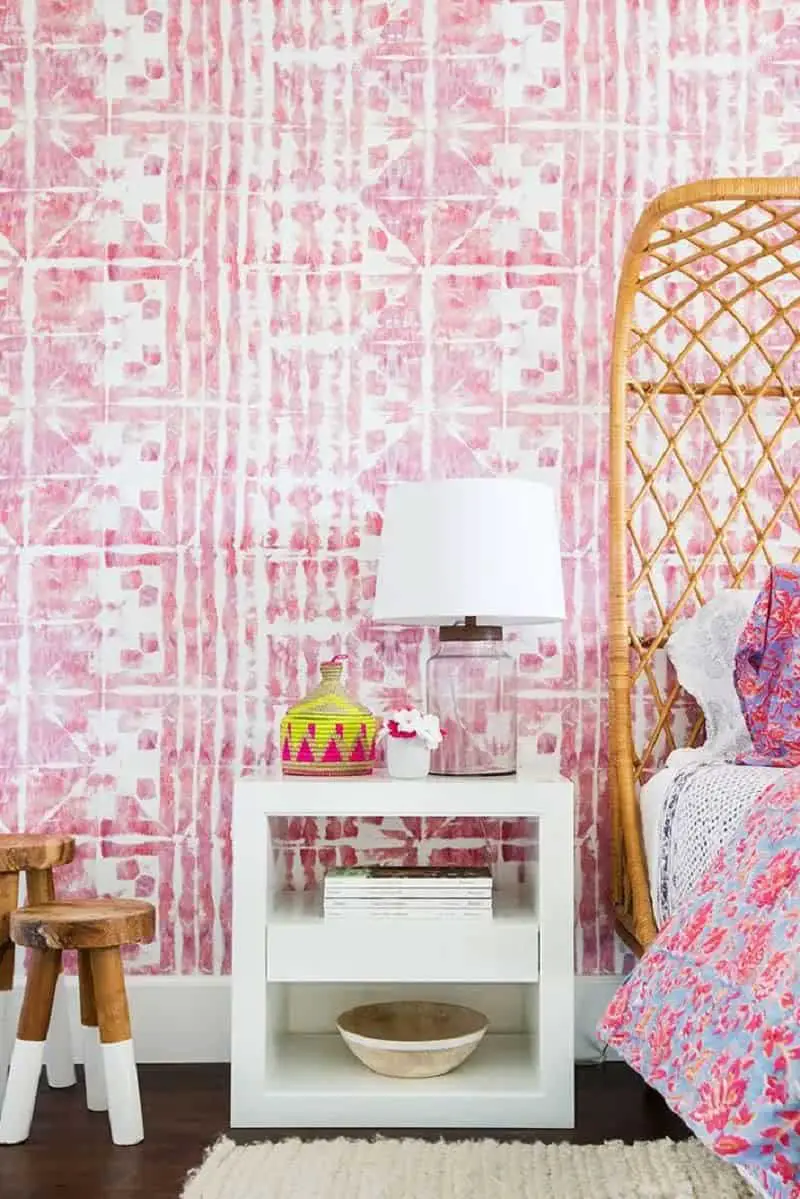 White is always the answer when it doubts, it works with literally any shade of pink. A blush pink room needs elegance and above is the perfect room decoration to let you have it. Blush pink and white decoration offers subtleness which makes it attractive.
9. Pink And Purple Decoration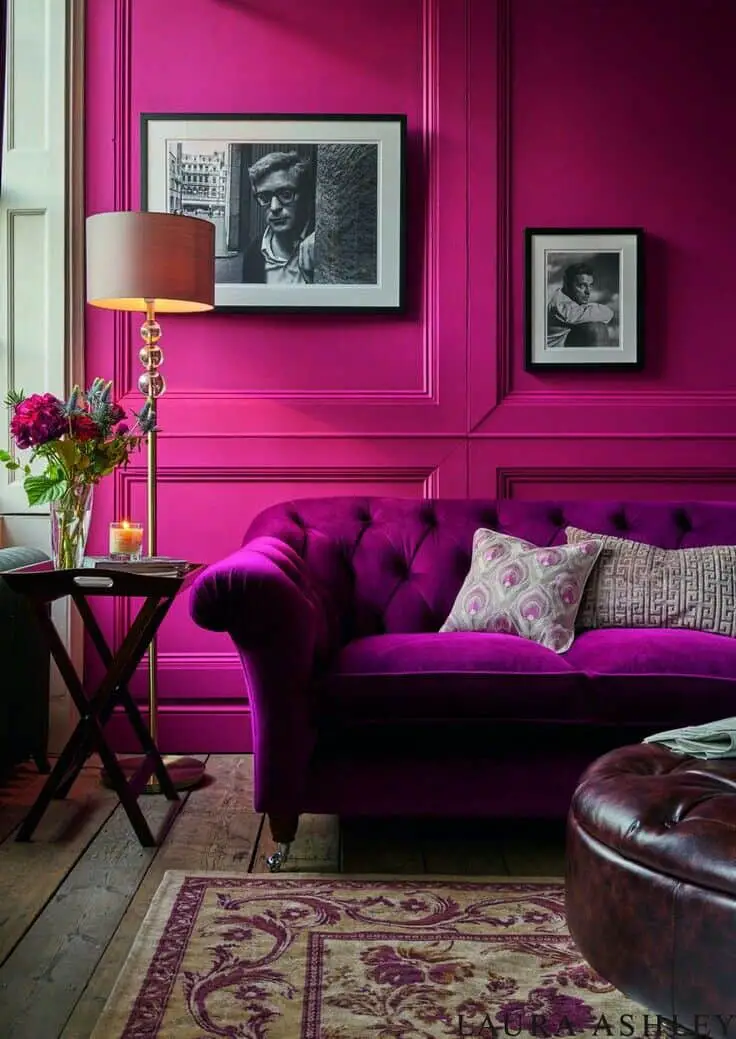 Combining pink and purple can be downright sophisticated. A purple couch provides the base for a pink wall and in the right hands, purple and pink can be surprisingly cute. This living room proves that pink and purple do work well together.
10. Pink And Ochre Home Decoration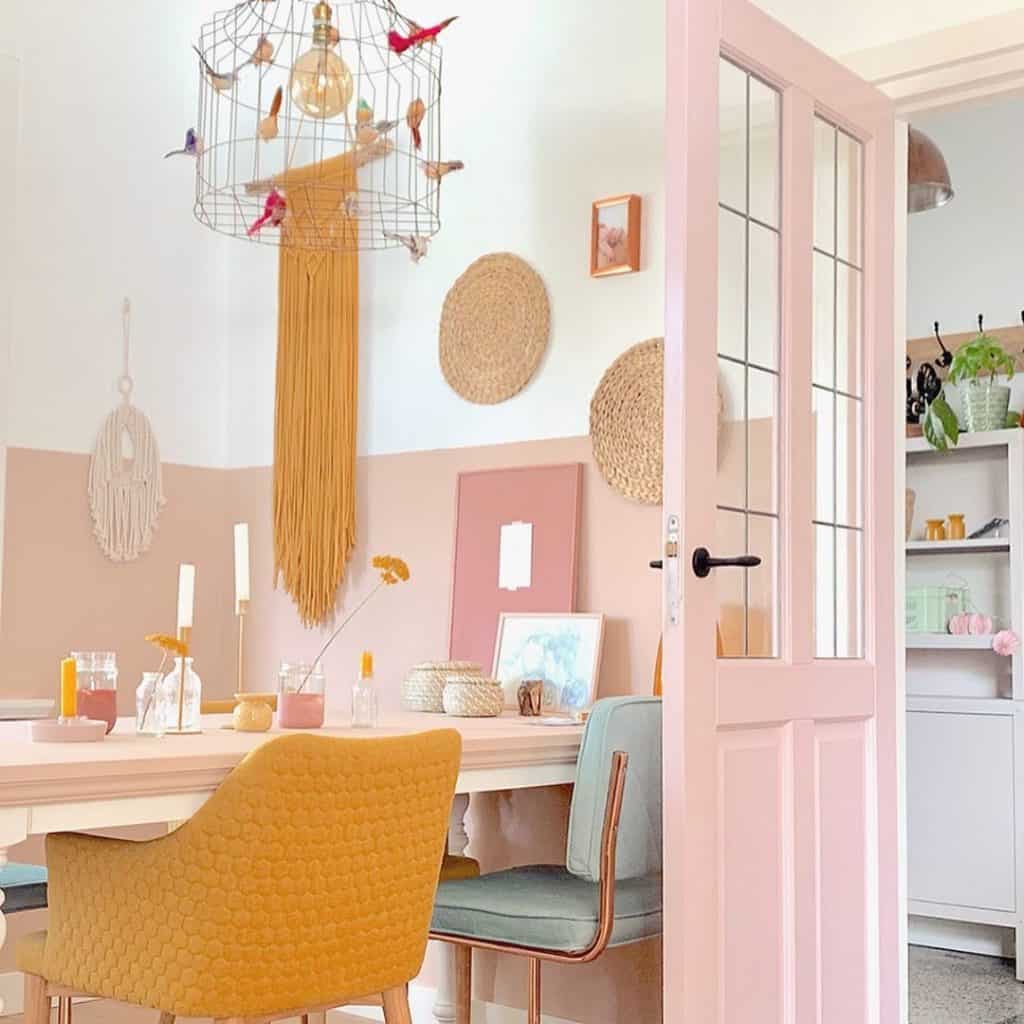 For a modern living room, combine ochre and pastel pink. Ochre has been one of the buzziest colours in 2020 and when combined with other colours, it is easy to see why. When combined with pink, it gives a vibrant look and takes in a whole new element of pop art appeal.
11. Pink And Citron Yellow Room Decoration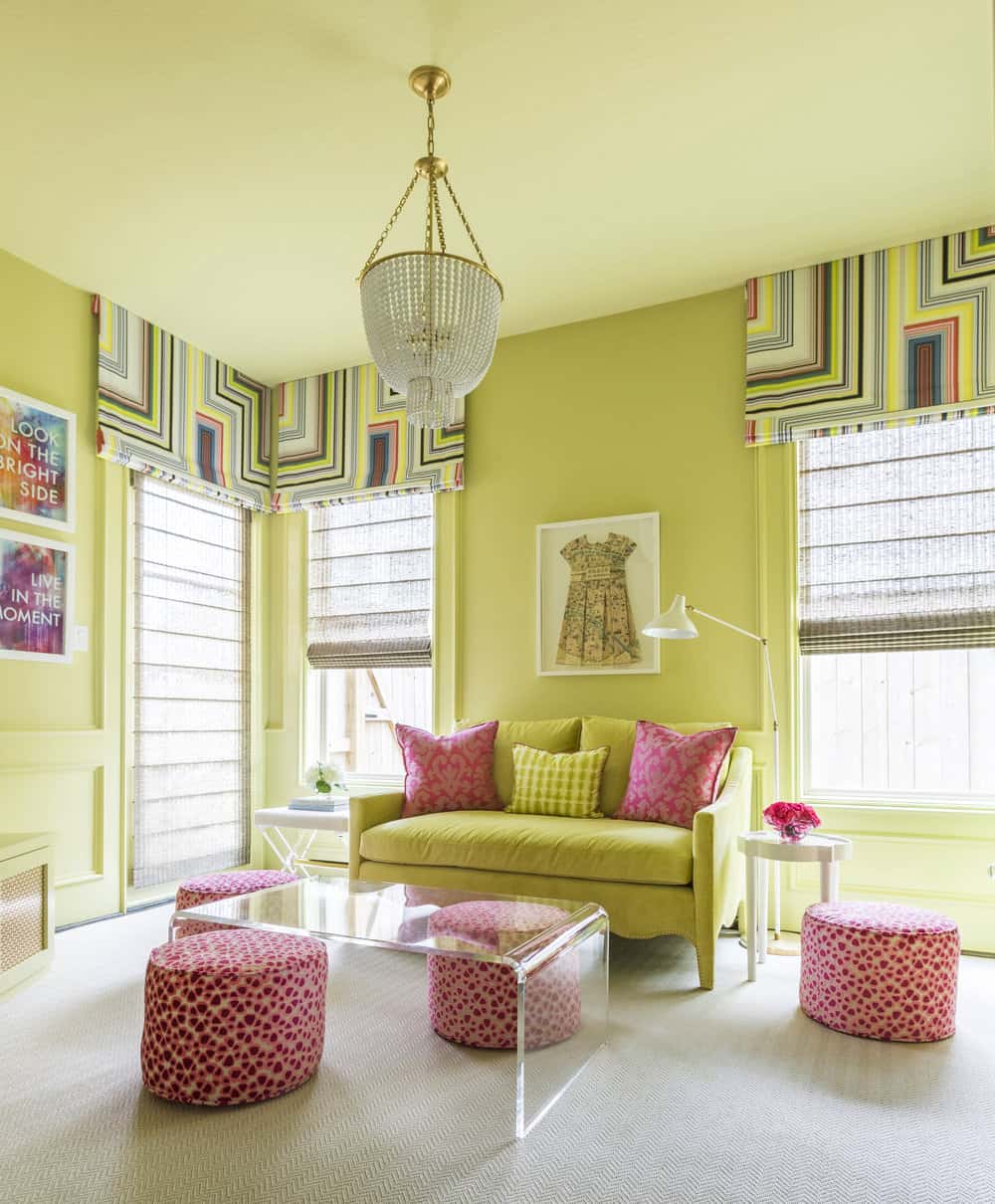 This living room is ultra-refreshing while emphasizing elegance and simplicity as well. Pink and citron yellow is a colour combination that works well great in this bohemian room. Citron is a fun colour that will brighten up any decor and when paired with pink, it creates a unique look anyone will agree on.
Conclusion
The rise of millennial pink is a reason to ensure the colours in your home decoration are paired correctly. The secret to making pink work in any home space is knowing what colour blends well with it. Less is more when decorating with pink and use no more than three tonal shades in your palette. Most importantly don't forget to have fun with your selection.
Discover more Home Design Ideas on UnAssaggio.com