Why use a floating wall mounted desk at home? Floating wall mount desks are great alternatives when you don't have a lot of space. it is a  space saver, multi-functional, convenient and quite stylish. When it comes to wall-mounted desks, they are different options in the market today, from folding desks to floating wall mounted.
Floating wall mounted desks are perfect for the small space in your home and some are designed to be folded up and out of your way when you are not working.
Some floating desks are really versatile and can pretty much fit into any space. A wall-mounted desk is also usually referred to as a floating desk, it offers you the perfect solution if you are in need of a study space or home office and you are short on square footage. Having a dedicated workspace at home is crucial for being productive if you work from home or not.
Are you looking for a perfect floating wall mounted desk ideas for your home? With the right floating desk, all you need is a cute desk lamp to go with it. We have rounded up 15 stylish floating walls mounted desks you did like to have for your home.
15 Floating Wall Mounted Desk Ideas For Your Home
A floating wall mounted desk in your home helps you stay organized, save extra space and most of these floating desks can be positioned at the proper height to make your own standing desk. Whether it's just a space to keep the family computer or even a quick homework spot for your kids, here are some of the best floating walls mounted desk to create a perfect space-saving solution.
1. Floating Wall Mounted Desk With Storage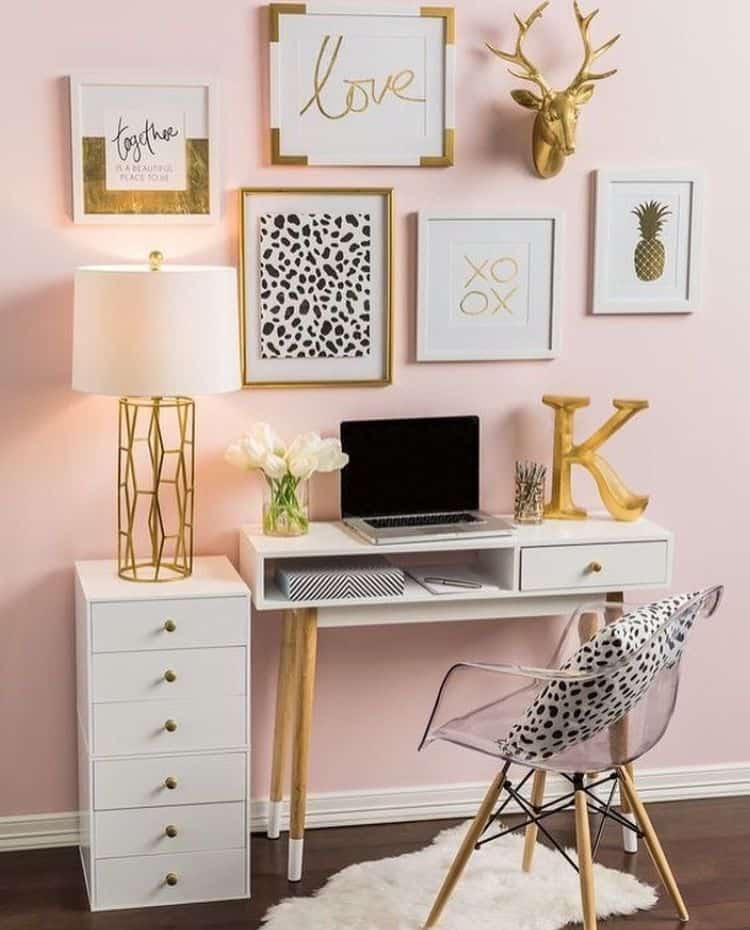 This is a simple chic floating wall mounted desk that comes with storage which works for a minimalist or just super small space. This floating desk comes with storage space for all your stuff and there is also a space to display some cheerful florals and greenery. 
2. Floating Brackets Wall Mounted Desk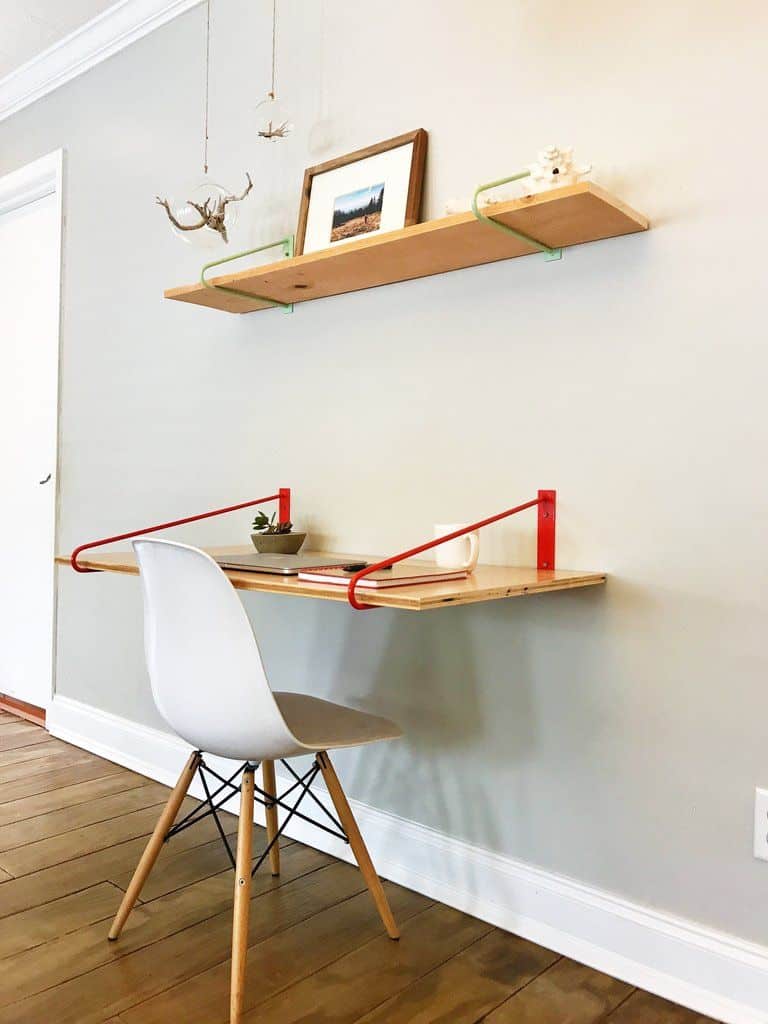 A pair of floating desk brackets keep your workspace organized and sturdy. If you are fixing this yourself, the two main materials you need in building and installing this floating desk are benchtop panels and brackets. With an easy install, you can create a workspace at home with a floating brackets wall mounted desk.
3. Fold Away Wall Mounted Desks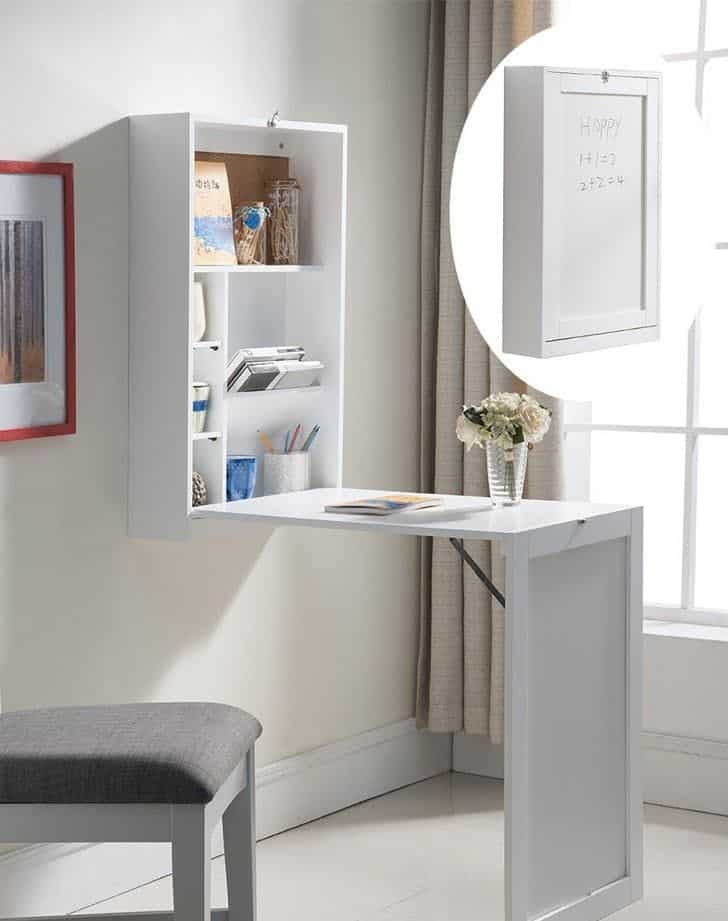 Here is another way to use your corner space. If you want something more industrial in style and you can easily fold the desk away then this will do just fine. This entire set is completely lovely and can be installed with ease. The floating desk and the shelves above helps you get a quaint and functional space you can work easily at home.
4. Simple Floating Wall Mounted Desk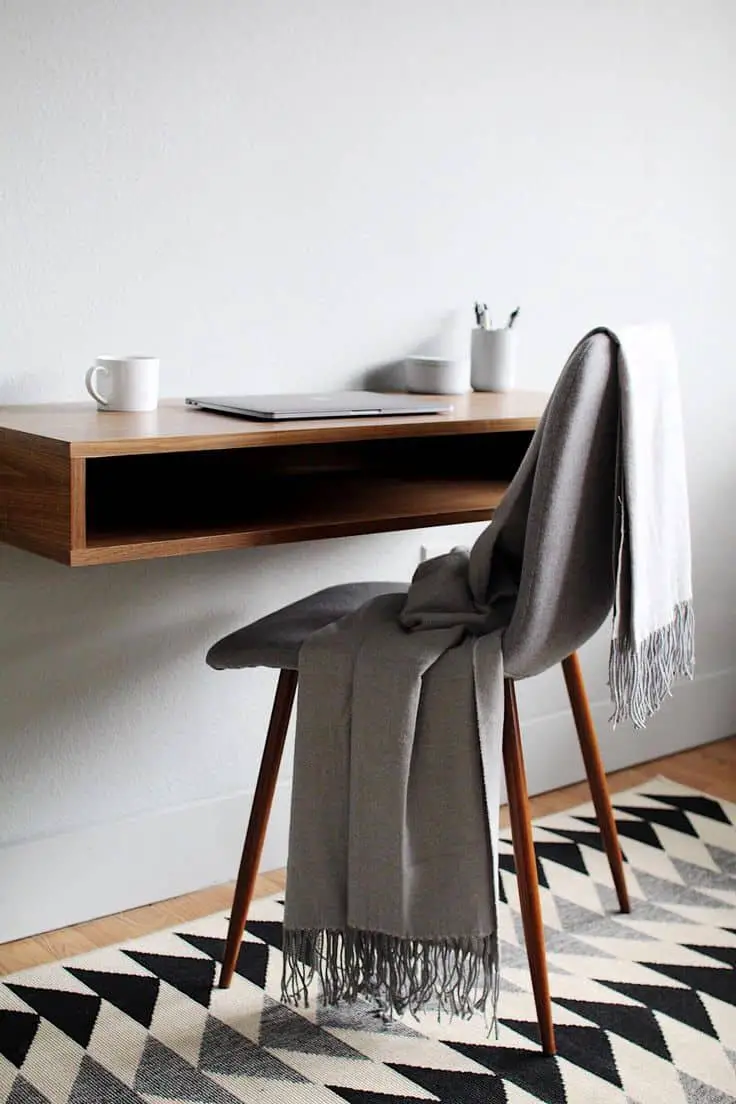 If you are looking for a floating desk that takes minimal space but actually functional then you should consider this solution. This is a perfect mini stylish desk with some storage space inside and you can have it paired with a wooden leg chair as this is more ideal for small space.
5. Corner Floating Wall Mounted Desk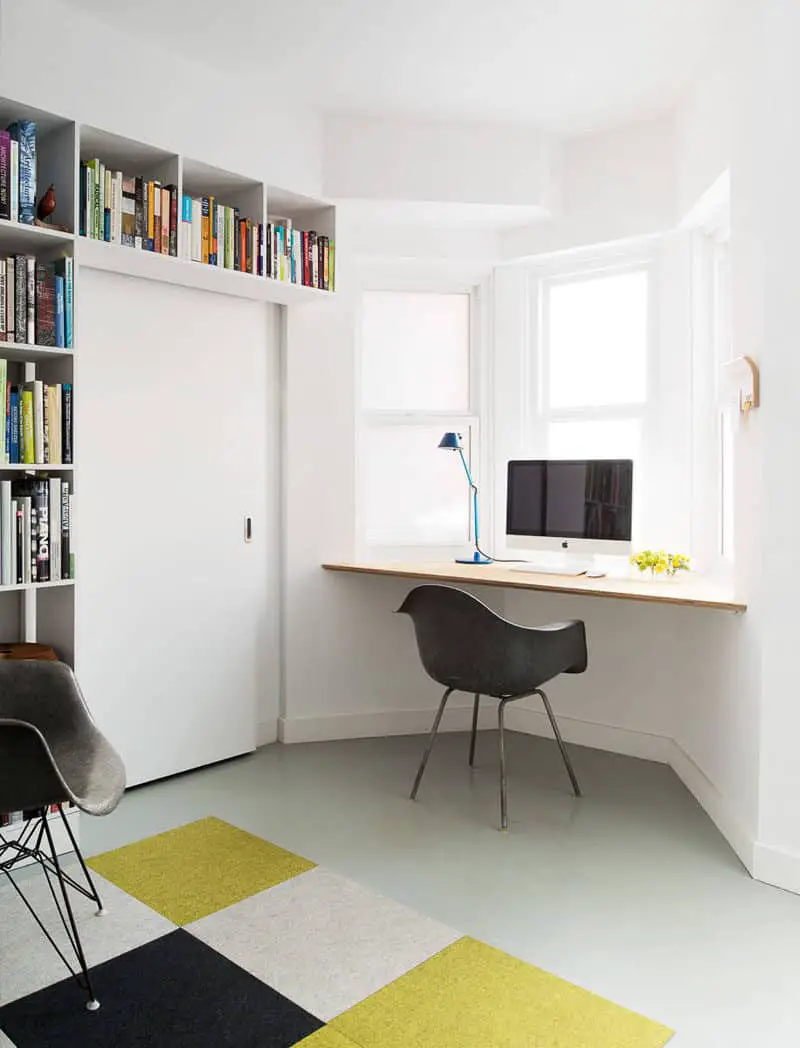 A corner wall mounted desk is another way to use your corner space. This floating wall mounted desk is such a space saver and convenient desk to have money. This has floating desktop cubbies for your stowing away important things.
6. Bedroom Floating Wall Mounted Desk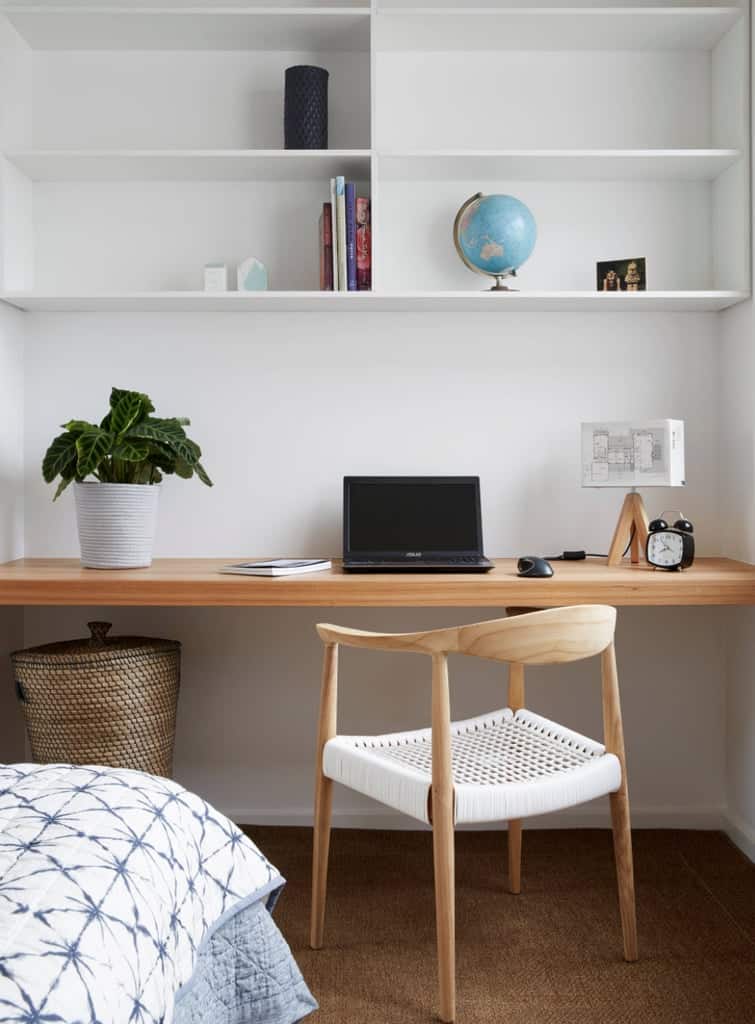 This is an extremely popular floating desk for your bedroom. This style is great for your home office decor, the main idea behind this Scandinavian floating desk is to get cosy minimalism in everything. 
7. Ladder Floating Wall Mounted Desk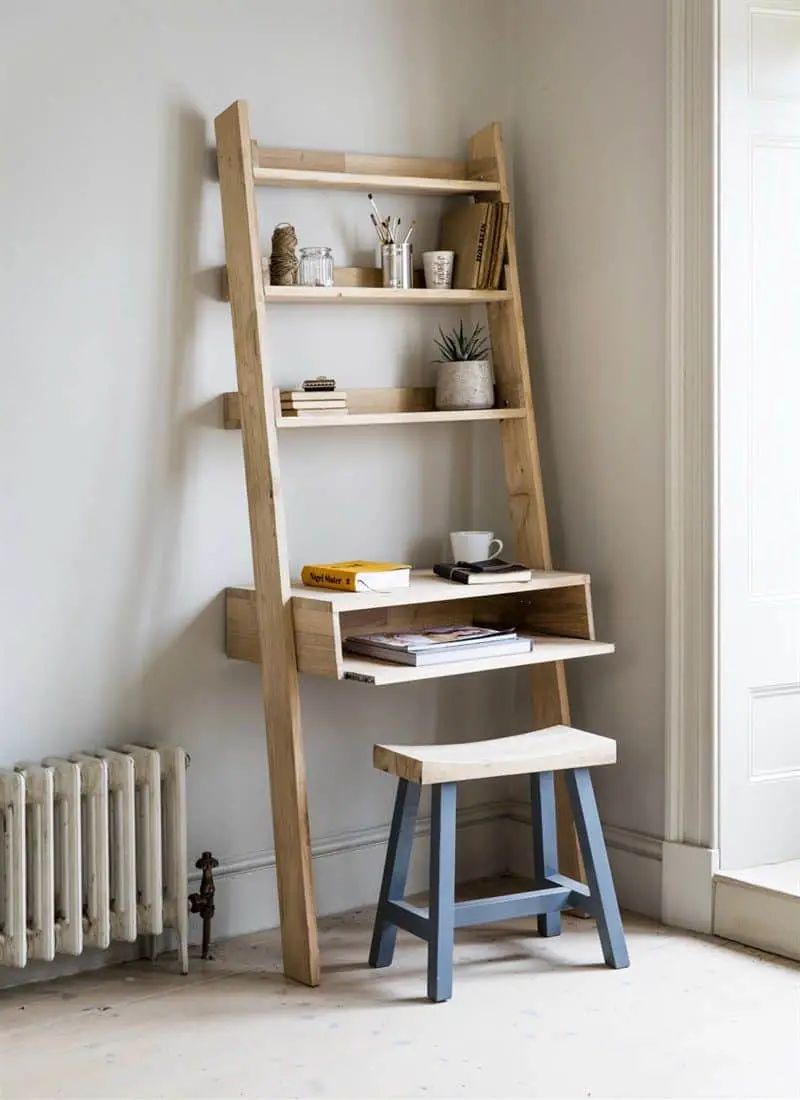 Ladder floating wall mounted desk helps you keep things simple and organised. The floating ladder designer is distinct and creates a modern atmosphere in any room.
8. Built-In Cabinet Floating Desk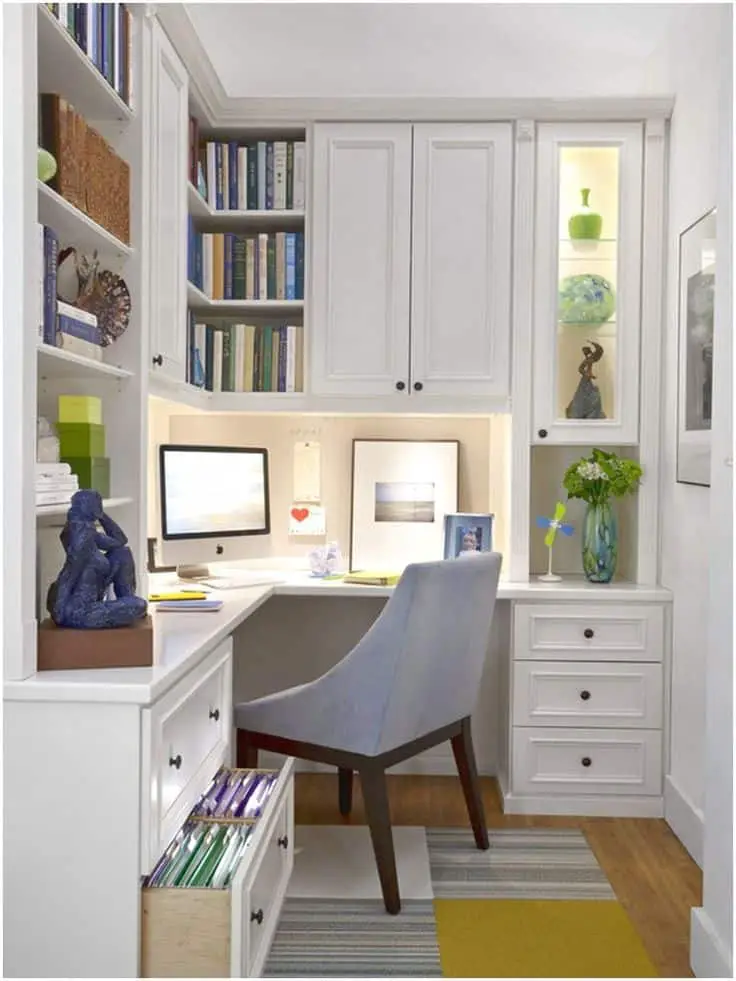 A comfortable floating cabinet desk makes it easy to bring work home or if you work full time from home, this can offer you convenience.
9. DIY Floating Desk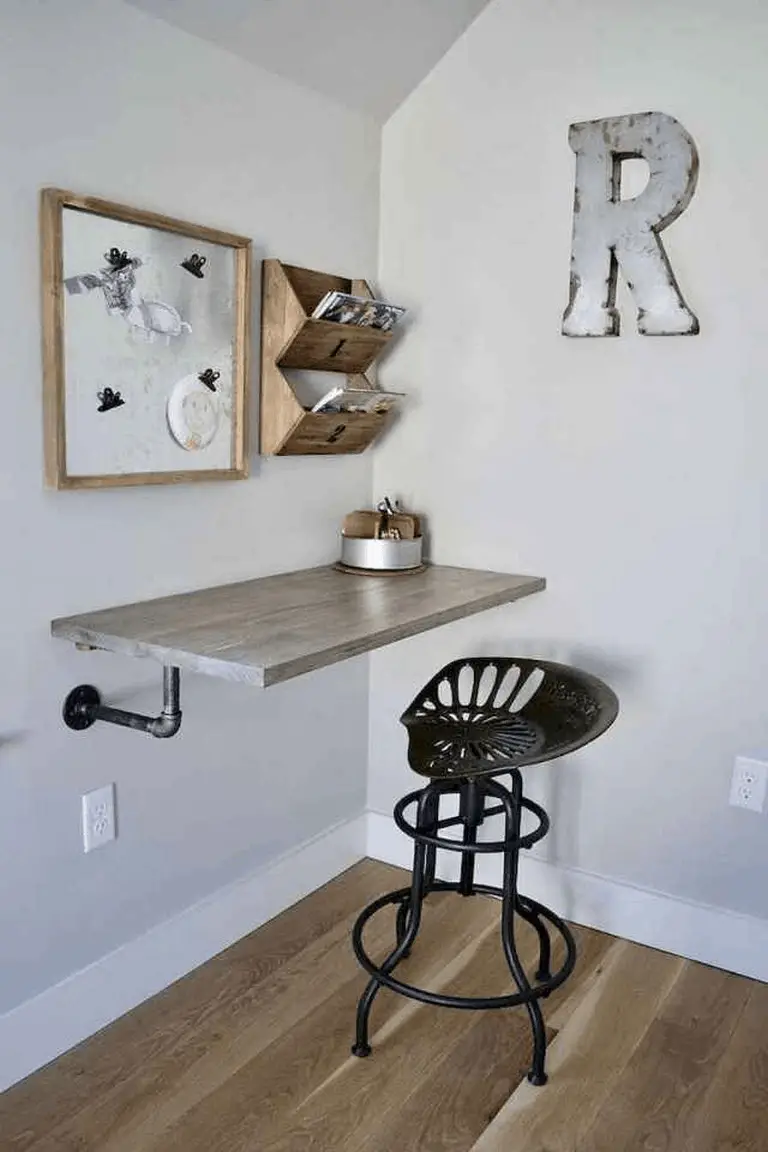 This is a simple creative way to have a working desk for your computer at the corner of your house, it takes less space and it's ideal if you are on a budget.
10. Hideway Floating Desk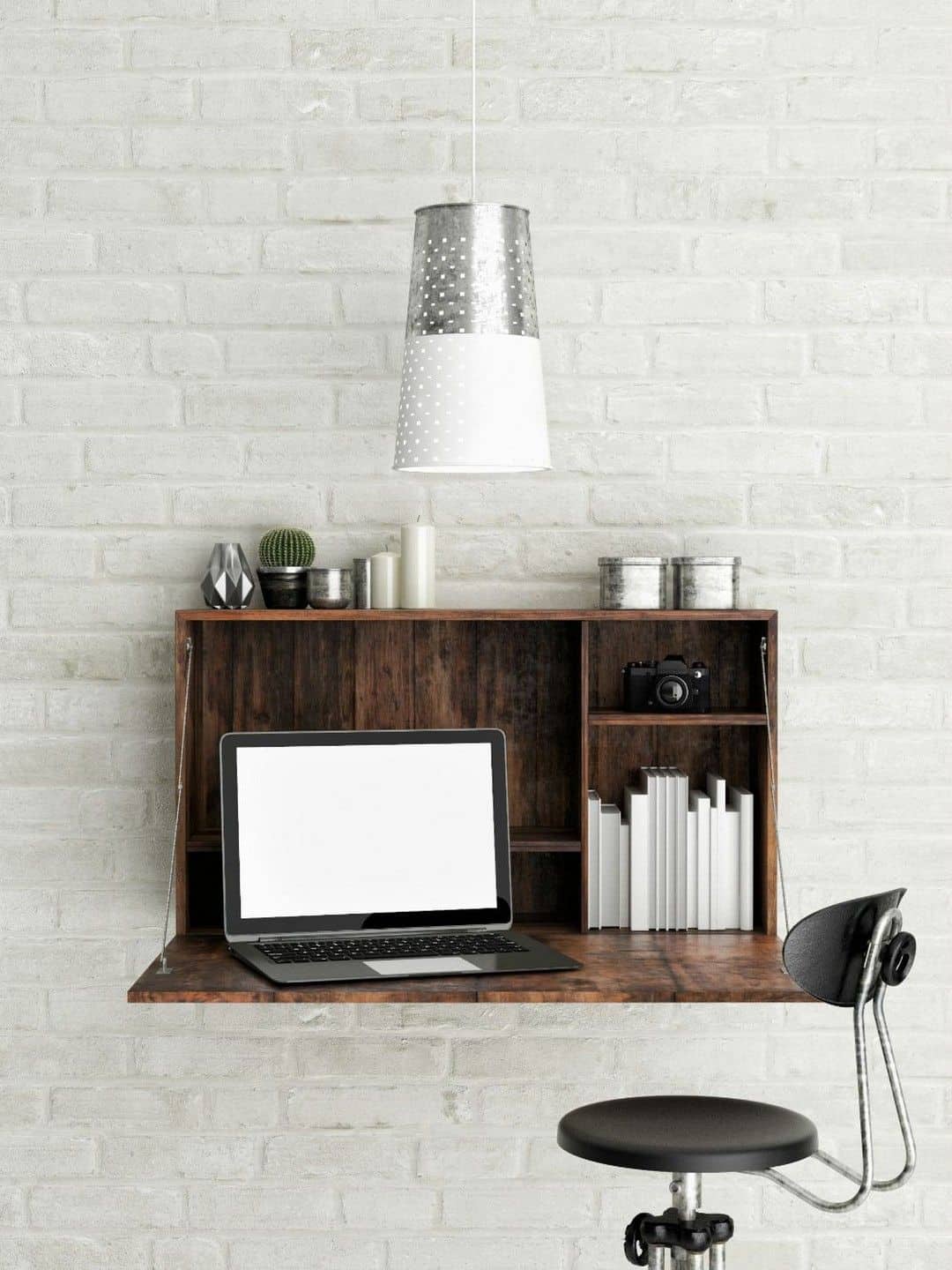 A hideaway floating desk folds up to look like a cool geometric shelf. This makes it perfect for displaying knickknacks even when not in use.
11. Floating Shelf Desk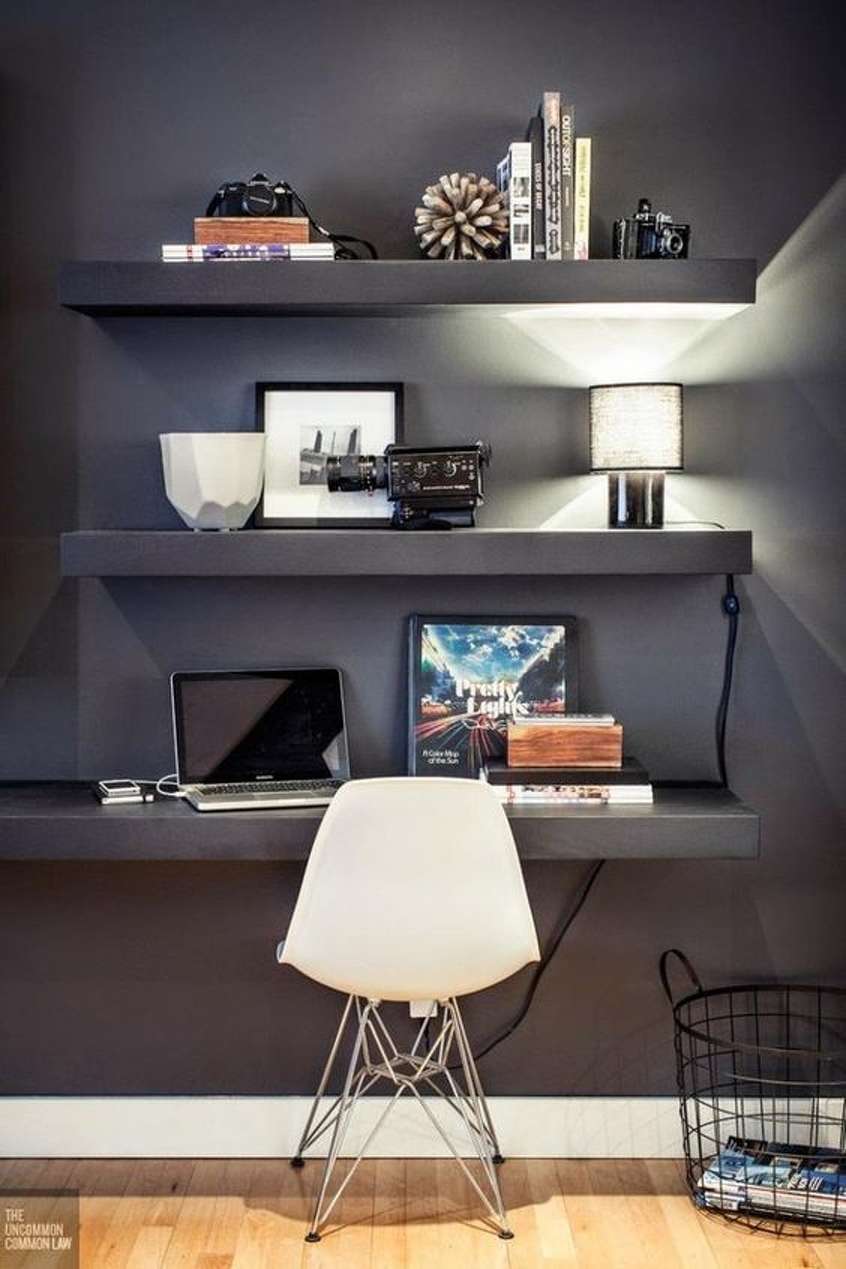 All you need to create a comfortable wall mounted desk at home is a floating shelf and a desk with displays and lights.
12. Modern Desk With Floating Shelves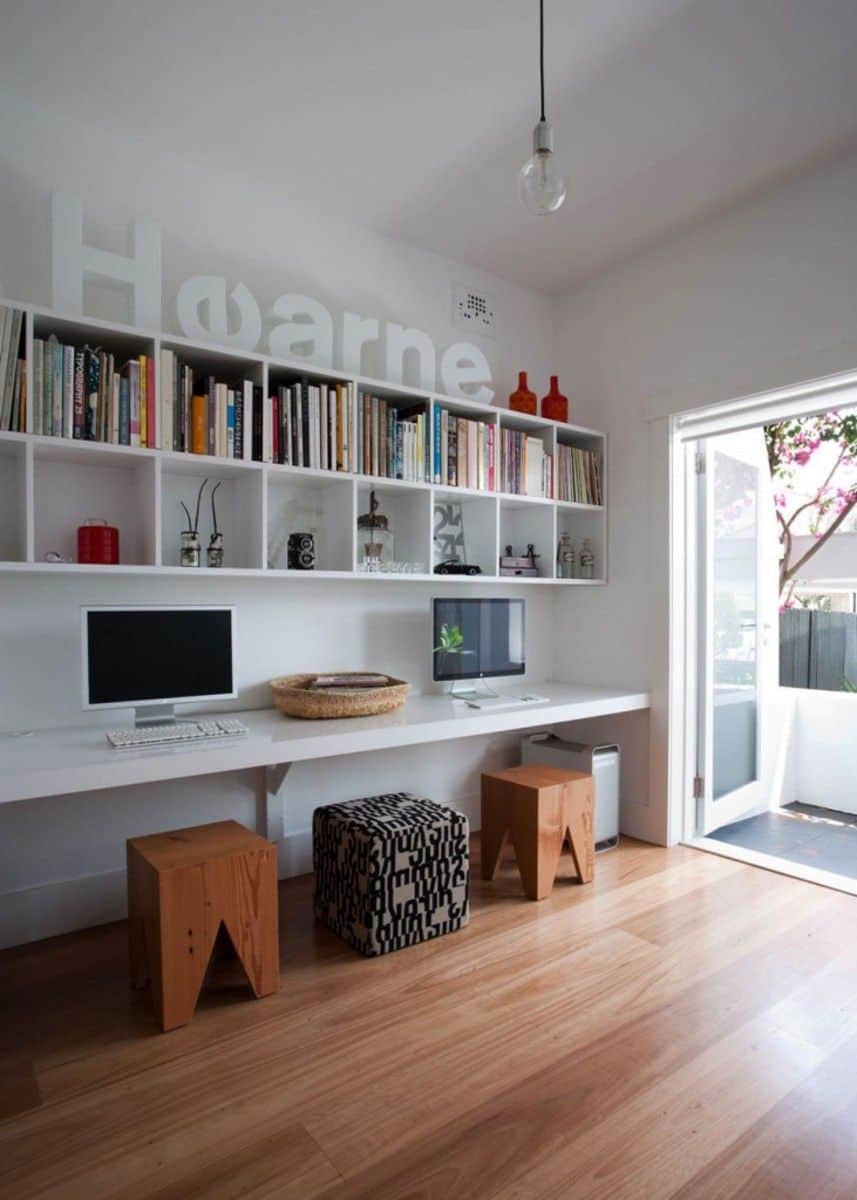 To add make your wall mounted desk more interesting, a modern shared space with floating bookshelves plus stools. 
13. Simple Storage Floating Desk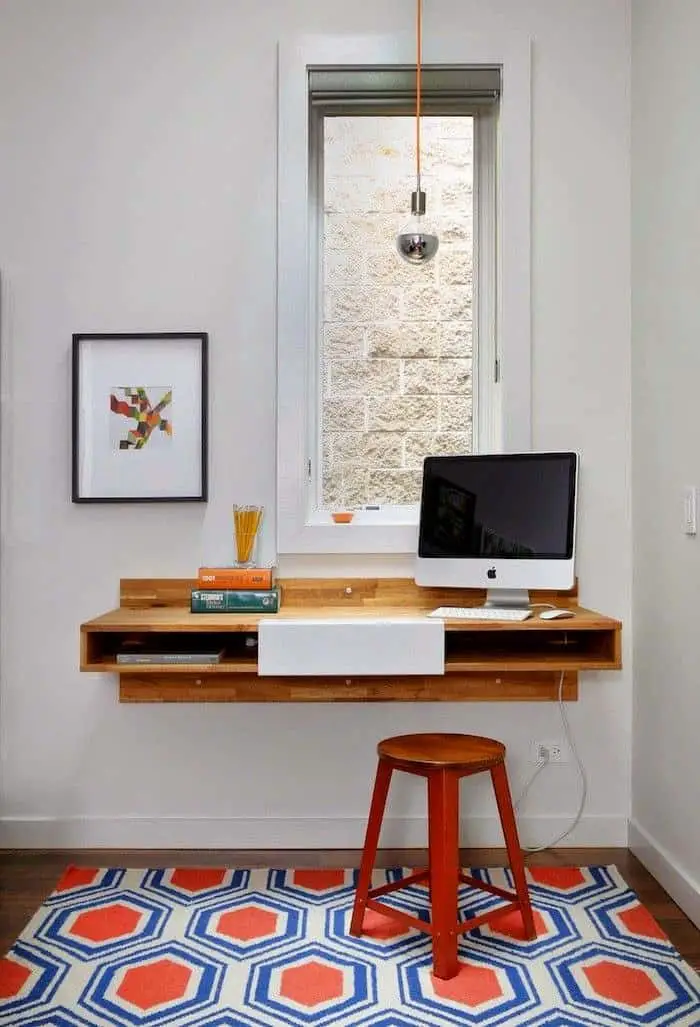 A minimalist workspace with a wooden desk to help create a simple place to work.
14. Shared Wall Mounted Desk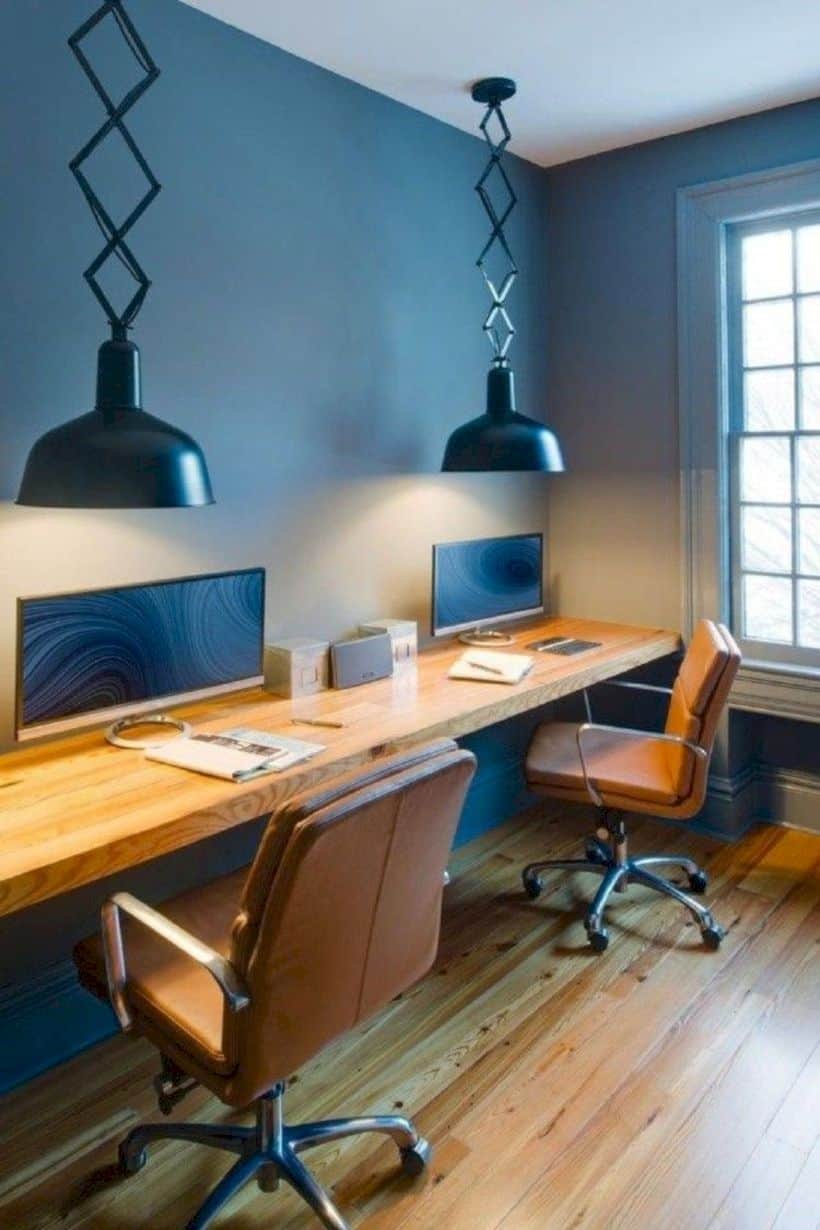 This is a really cool office desk to have at home if you do have space for it. This is a shared workspace with a floating desk and leather chairs to match for comfy working.
15. Mini Space Floating Wall Mount Desk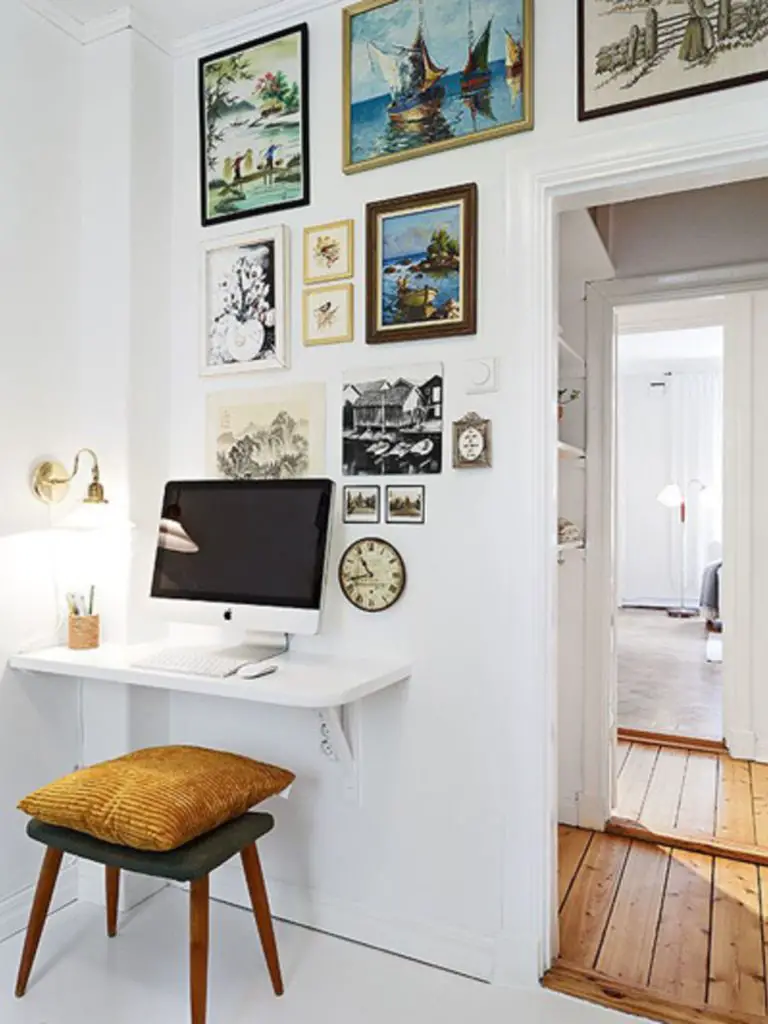 This is an enchanting floating wall mounted desk for small space. It could also be a great attic workspace desk with a completed upholstered stool.
Wrapping Up
Floating wall mounted desk are becoming increasingly popular and this is because it saves some space and it's quite interesting as well. A floating desk can save space anywhere, whether it's a small home office or a large home office you are trying to create.
This roundup above is sure to help you if you are looking for ideas to help you get a floating desk for your space.
Read next: 11 Exciting Room Decorating Colors That Go With Pink