How do I create storage in my living room? A living room storage can help you keep your space tidy and keep everything organised. Keeping your living room clutter-free might seem impossible if your living room happens to be your workhouse space in your home or you simply own a lot of stuff.
From taking work calls to homeschooling and this can come with a lot of clutter which you do not need. 
If you need to hit the refresh button and have everything in your living room organised, then simply adding a storage solution might help with that. There are simple creative storage ideas that can help you keep your space today while providing some for everything and all you need is to figure out which storage solution works for you. 
Keeping your living room organised with storage solution is not magic, it's just smart styling and layout strategy. Keeping your living room clutter-free is the keep to having an inviting put together living room and to help you achieve this, we have rounded up 17 living room storage ideas for your home.
17 Living Room Storage Ideas For Your Home
Whether you have an open floor plan or a small place, the trick is having the right storage in your living room to help you transform your small living room into a comfortable and stylish room for you and your household to enjoy. We have rounded up some up 17 of the best living room storage ideas to keep the mess at a minimum.
1. Modern Storage Coffee Table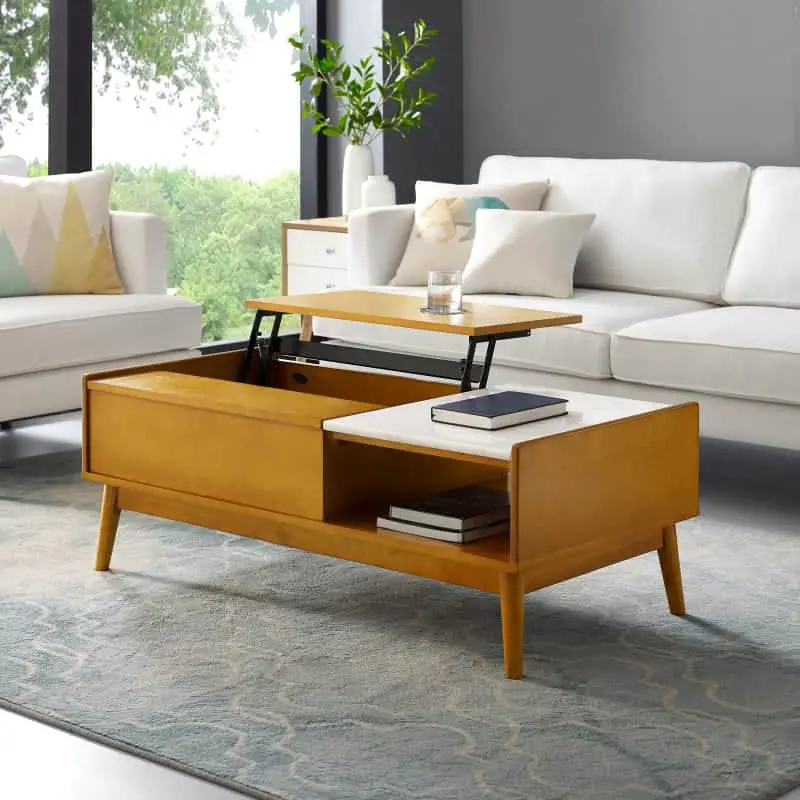 A modern storage coffee maker is something worth having in your living room. It is equipped with drawers and shelves that are great for keeping stuff in. Having a coffee storage table is a fun way to keep your clutters away and your home clean. Choosing the right coffee table can help you keep a tidy living room and instead of choosing one just for the surface area, consider a storage option that can keep all your stuff with ease.
2. Living Room Ottoman With Storage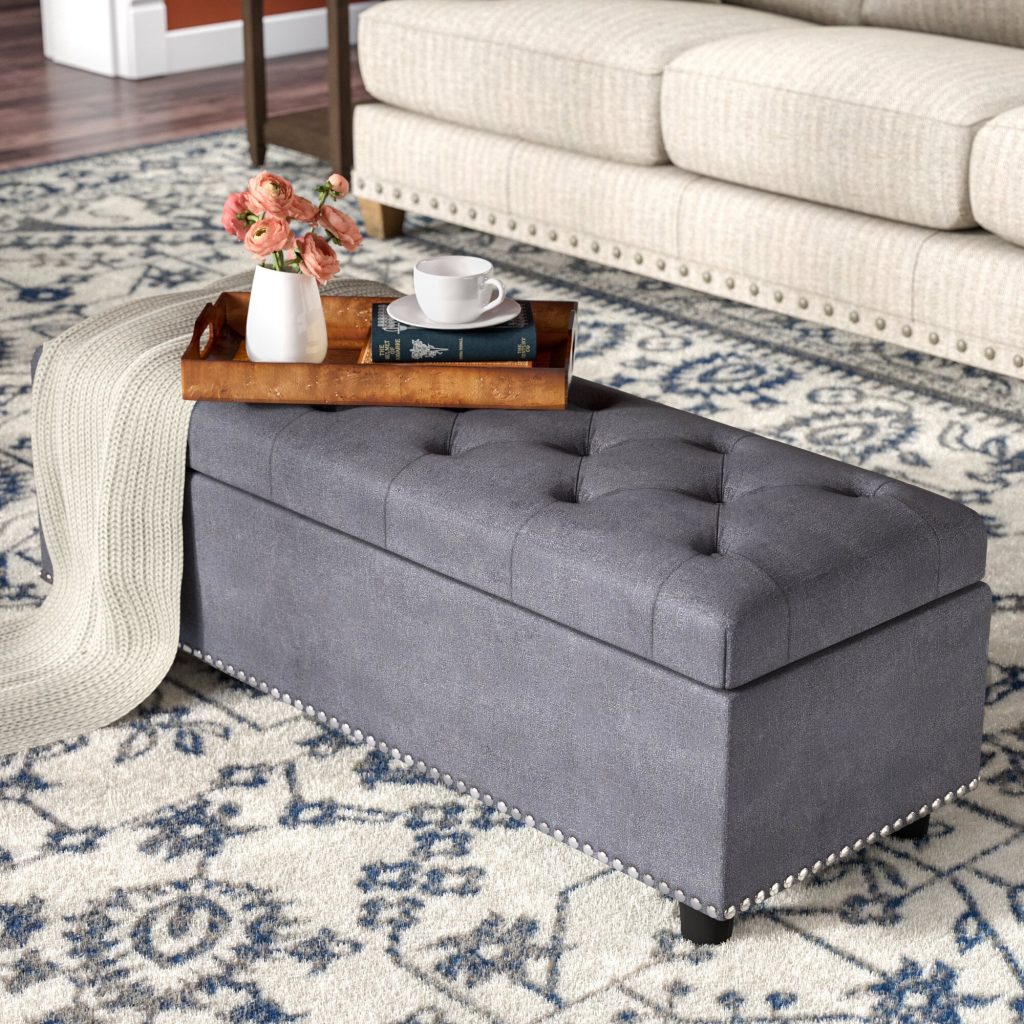 An ottoman completes your living room decor and it's quite similar to storage coffee tables which means they are also great ways to incorporate some hidden storage in your living room. Ottoman storage is also a great alternative to coffee storage table.
3. Floating Shelf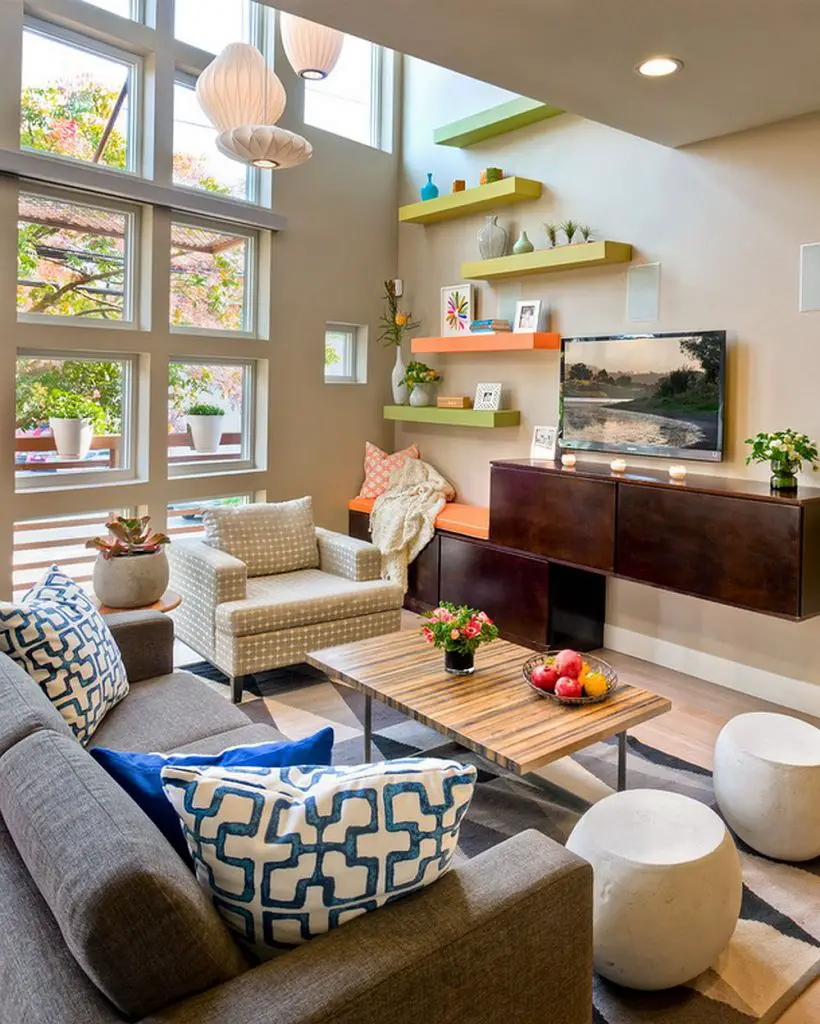 A floating shelf is not only going to look great in your living room but also help you keep things organised.
4. Storage Bench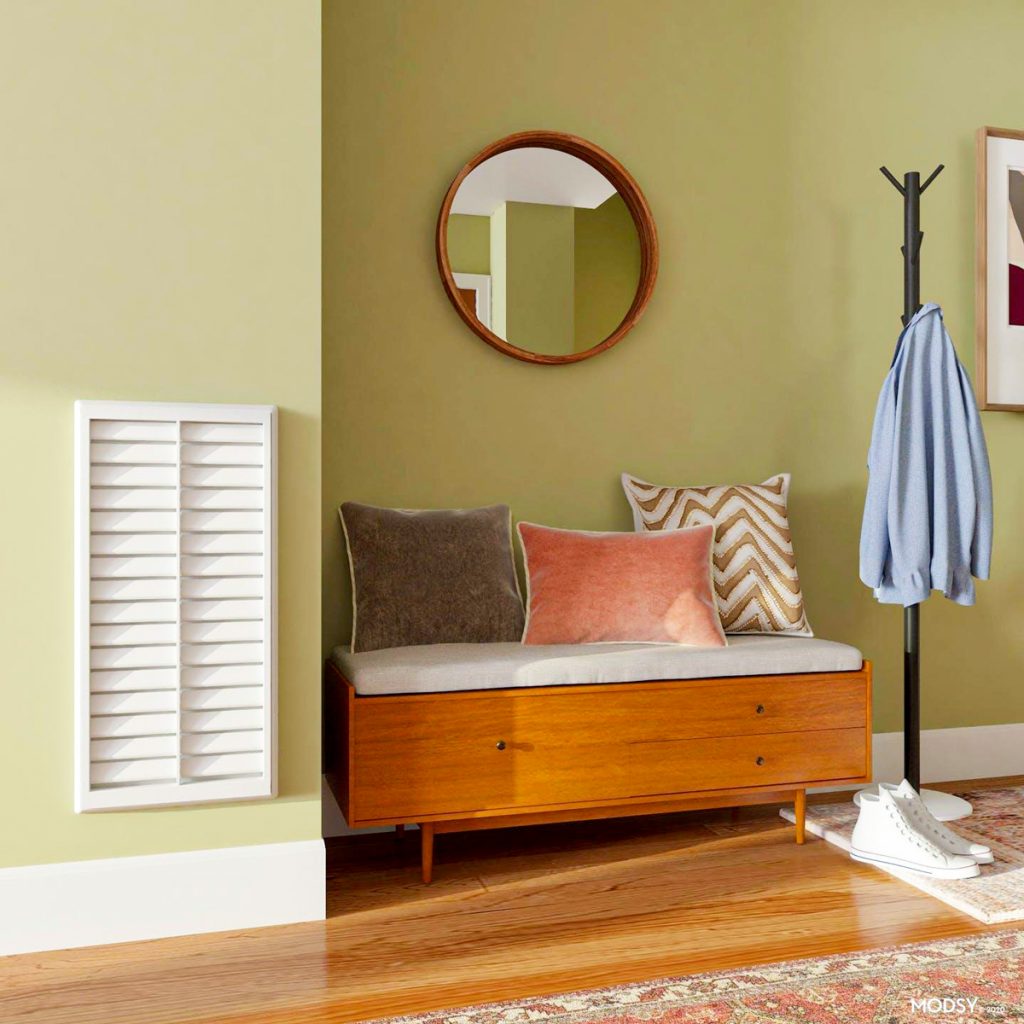 A storage bench comes with all you need in a living room: hidden storage, extra seating and a display space which helps keep all your furniture in one place. Benches with hidden storage can help keep your living room neat and keep space organised.
5. Cabinets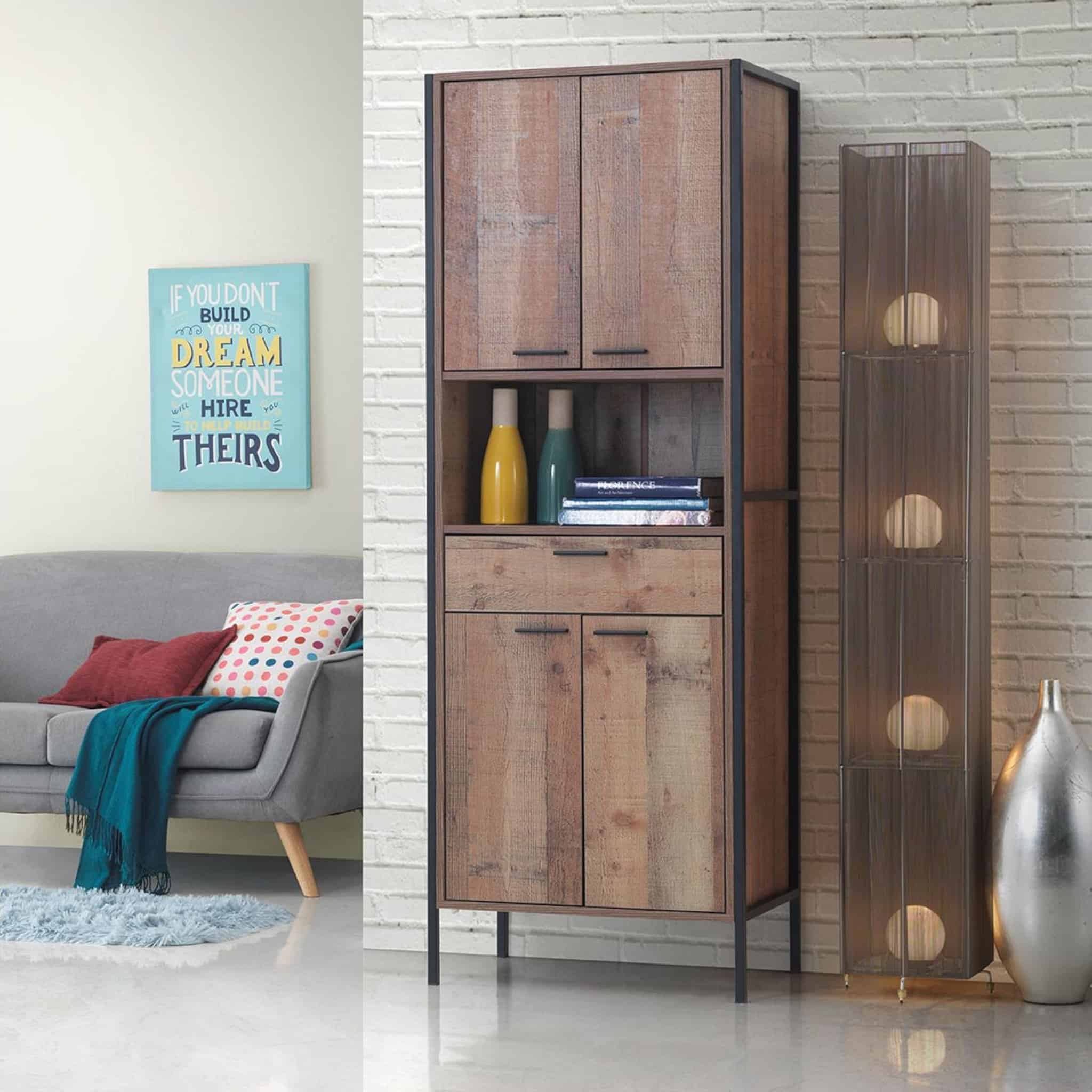 A cabinet is going to come in really handy in your living room. You can either opt for a fully closed cabinet like the one above or a display cabinet.
6. Living Room Storage Basket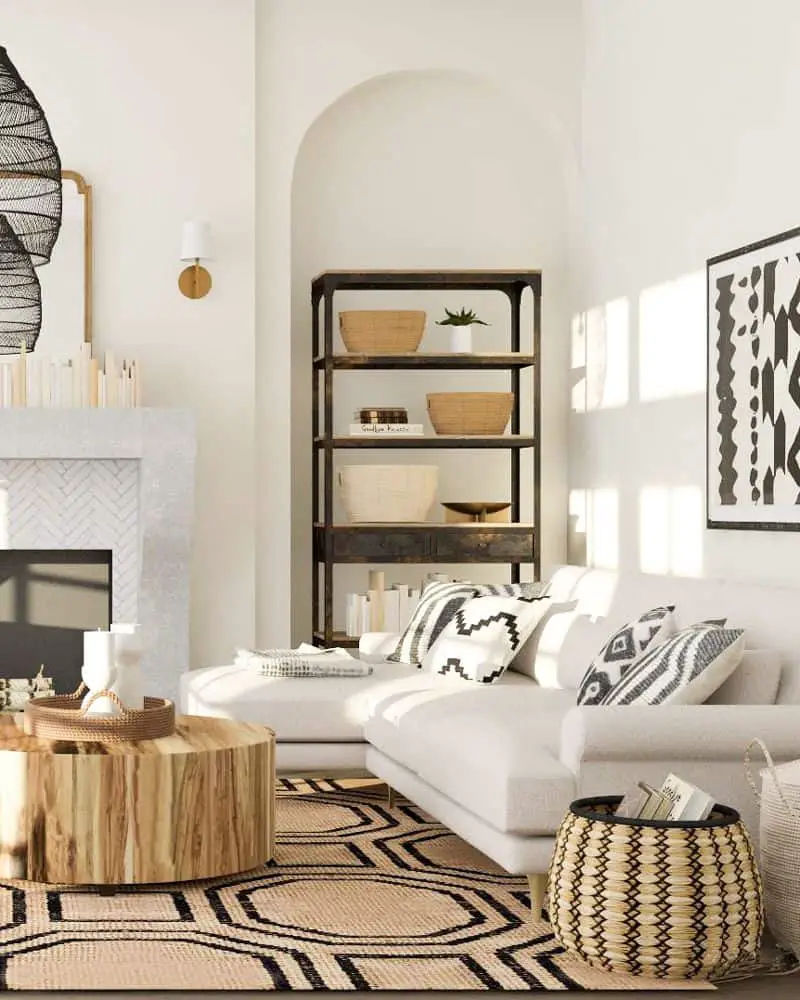 Baskets are one of the most popular living room storage ideas and they are quite versatile. If you have a full house then you will definitely need a basket to stash the clutters.
7. Modern Storage Credenza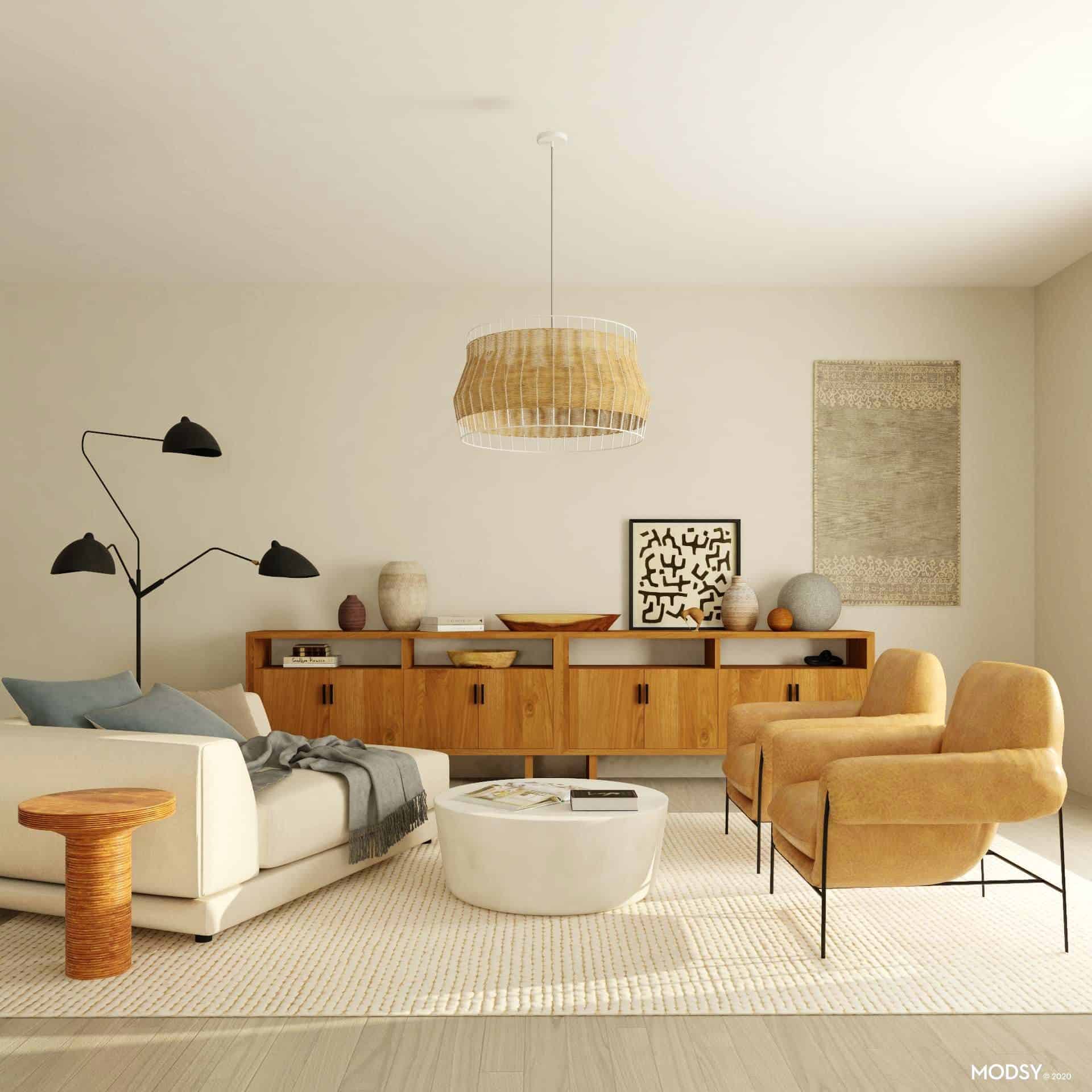 A credenza is one of the most used staples in the living room, it beautifies the room and helps keep it tidy. This is the perfect media console for you and your family.
8. Use A Dresser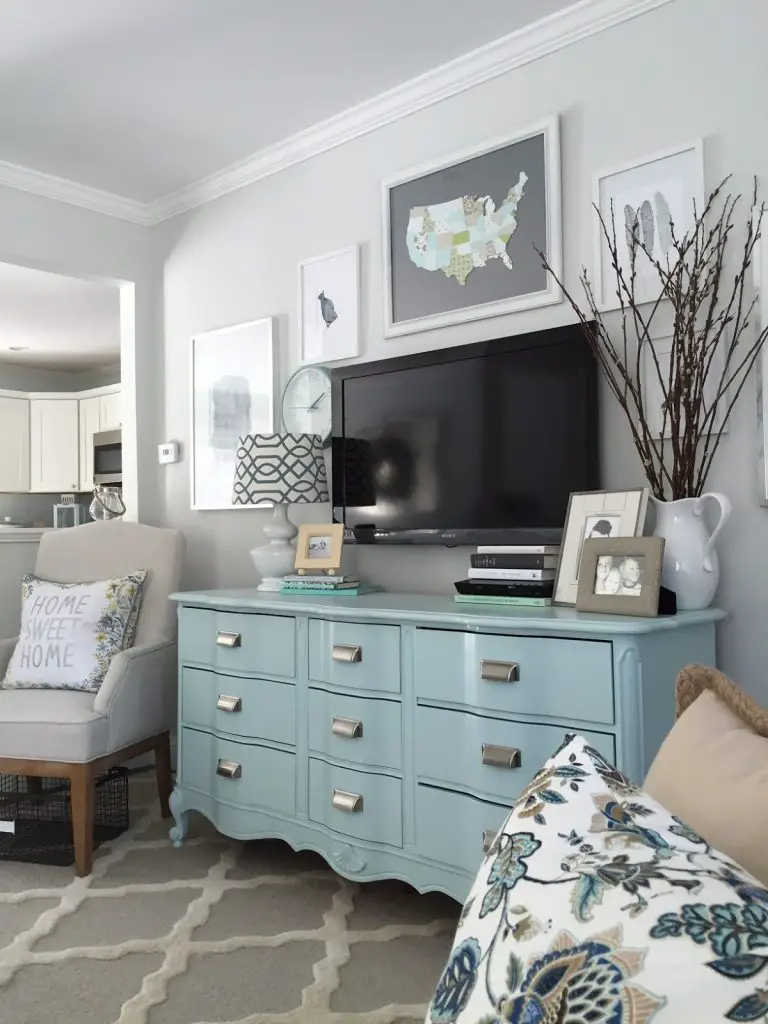 A storage piece for your living room doesn't have to be out of place or bulky and a dresser surely proves that. A simple dresser in the corner can help keep your things out of sight.
9. Side Table With Closed Storage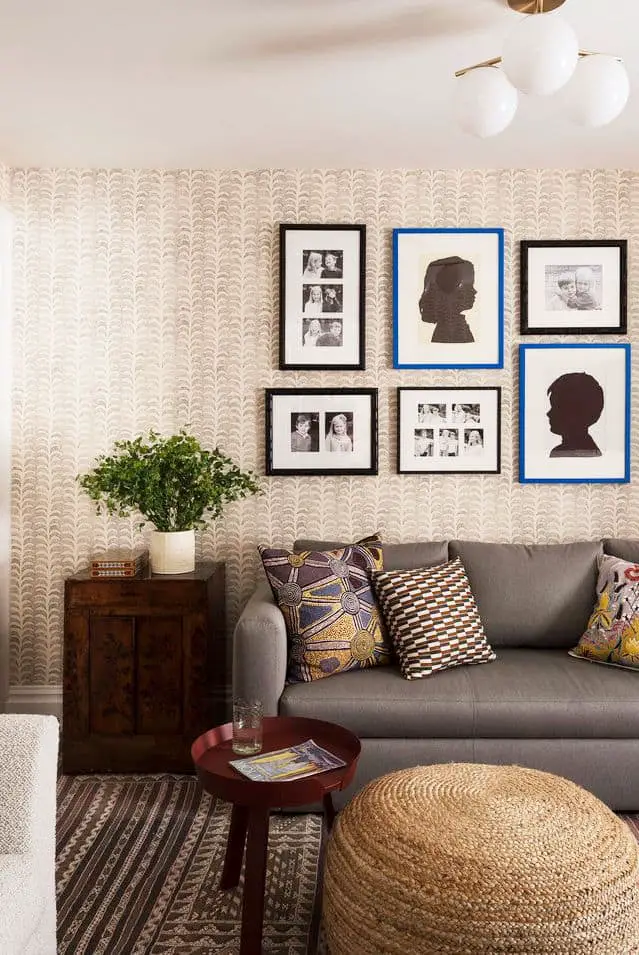 Consider an elegant dresser to have your things carefully stored.
10. Double Duty Furniture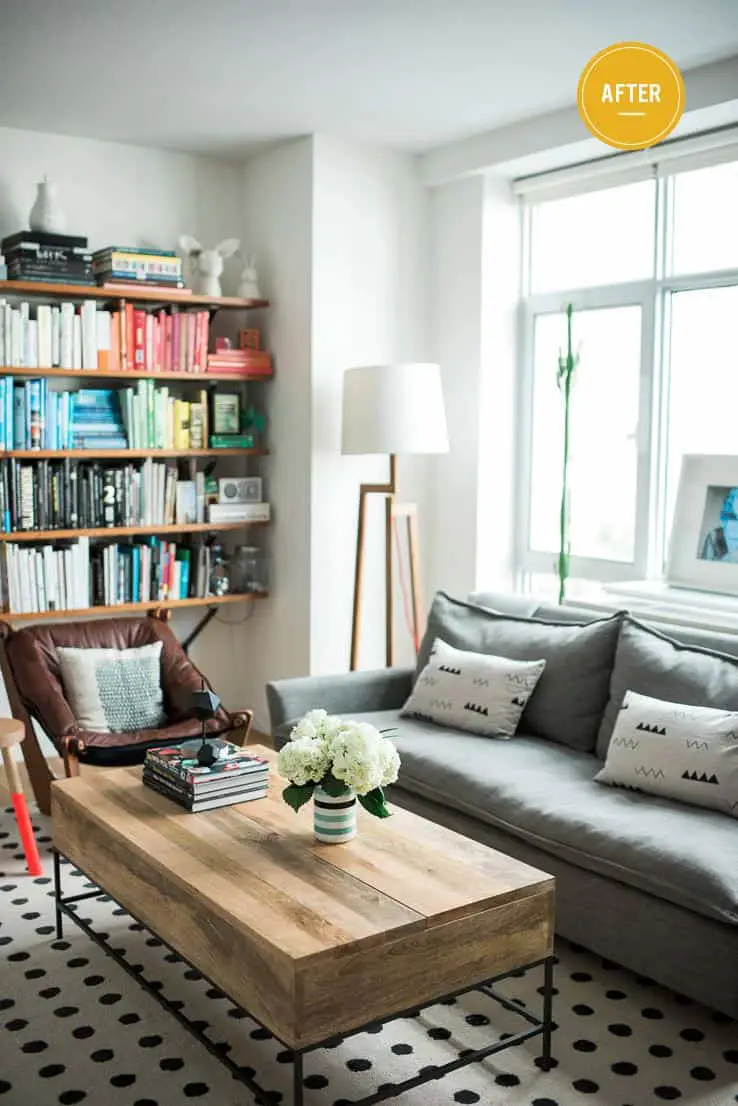 Double-duty furniture is another great living room storage piece. This unfinished wood piece has shelves and drawers to stash stuff away.
11. Bar Cart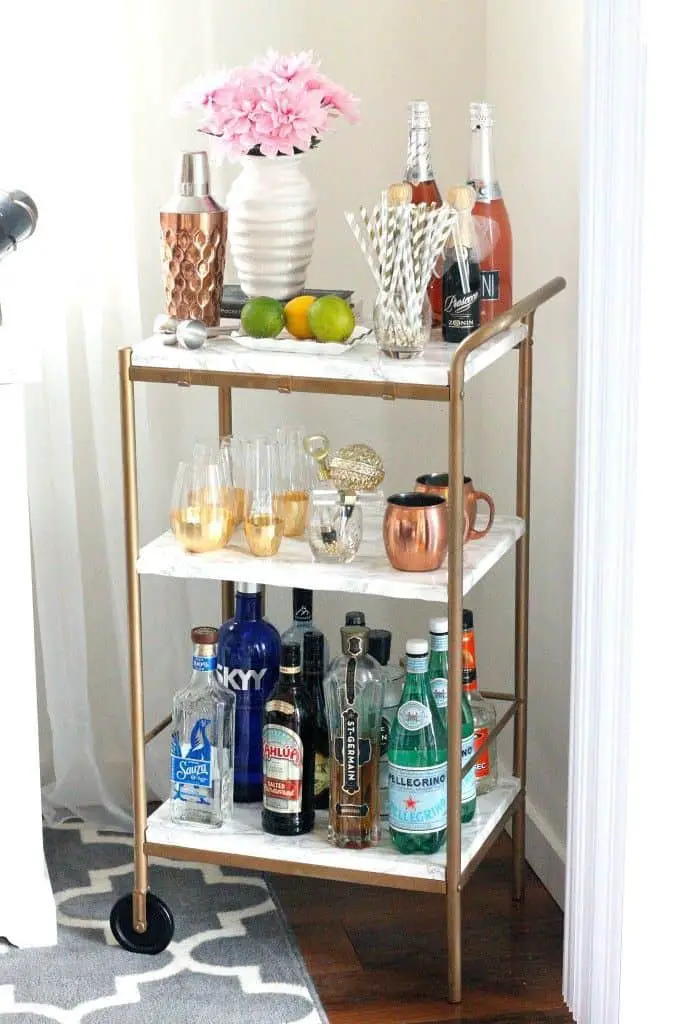 Consider bringing in a bar cart you can easily have tucked effortlessly in small nooks between couches in the living room.
12. Trunks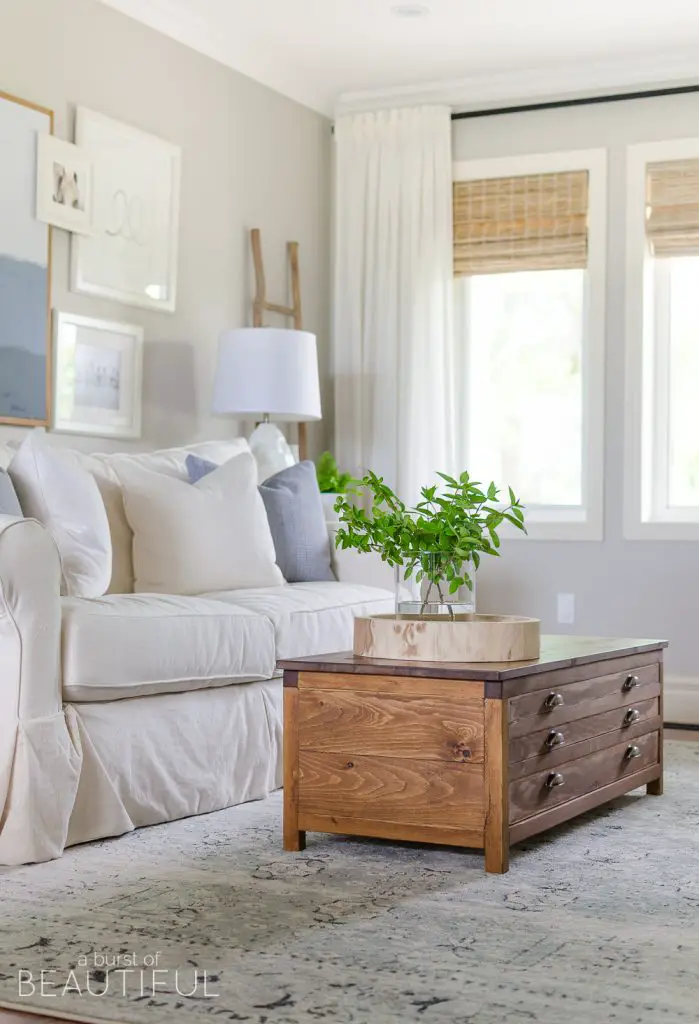 A trunk is another great idea for living room storage. It is stylish and antique inspired, you have it tuck against a wall or use it as your coffee table.
13. Bookcase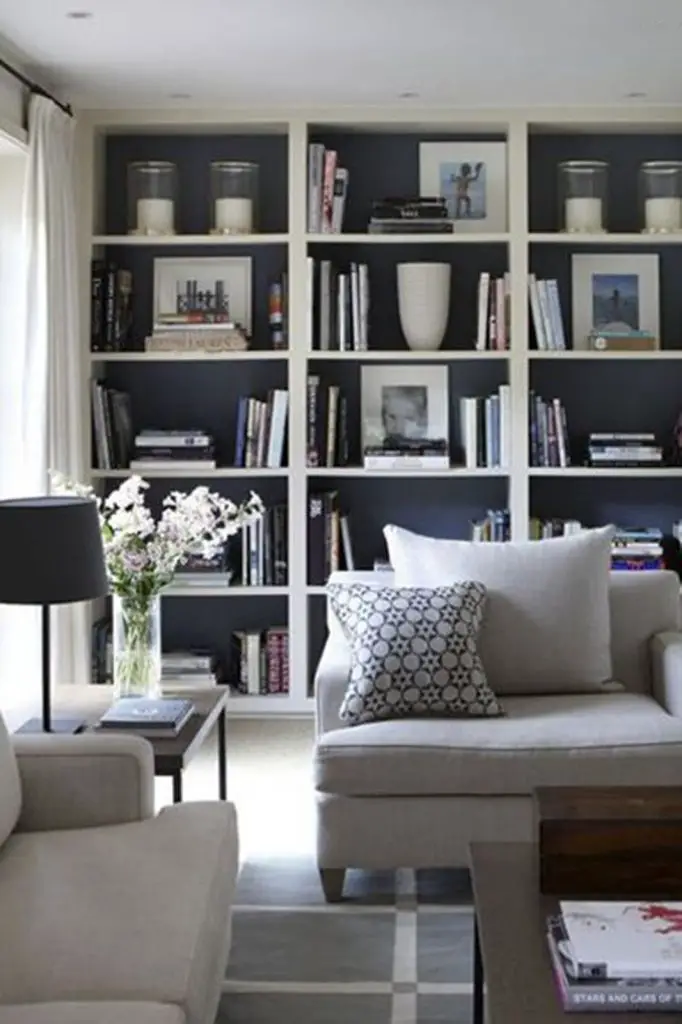 A bookcase is really great ways to add additional storage to your living room.
14. Wall Hooks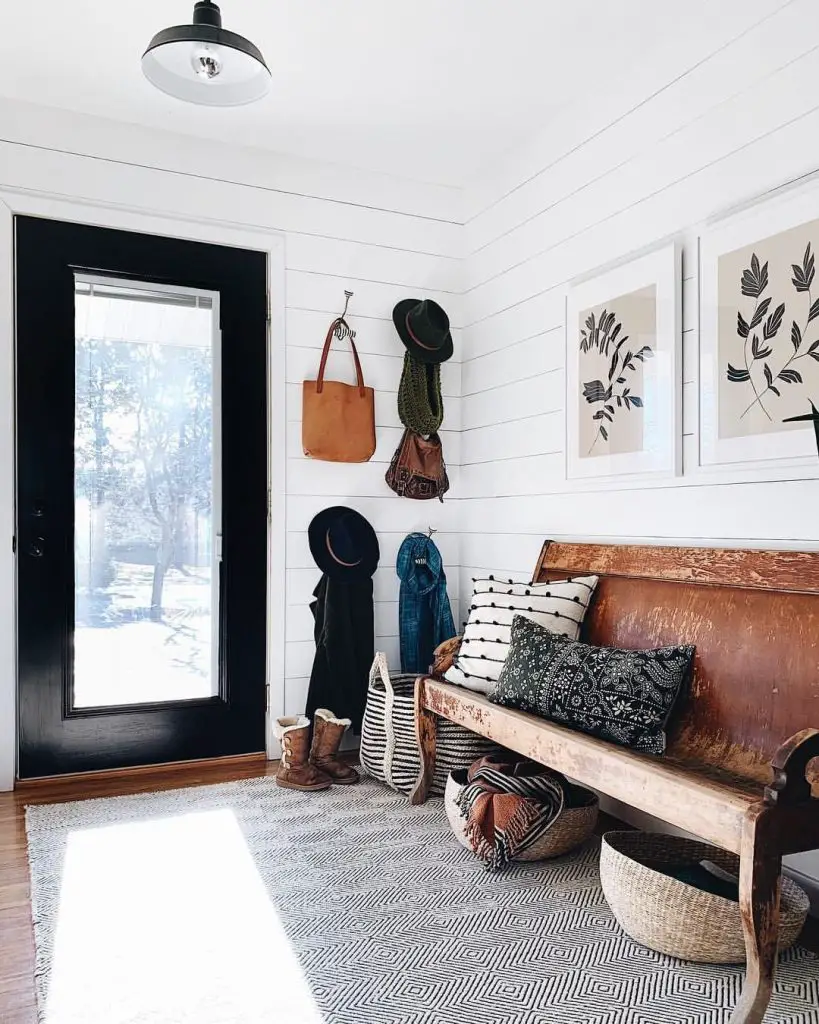 If you have a functional corner in your living room then they are going to make a perfect space for hooks. This will allow you to easily hang common;y dropped items such as getting your bag off the floor and your coats from the back of the chair.
15. Add Built-Ins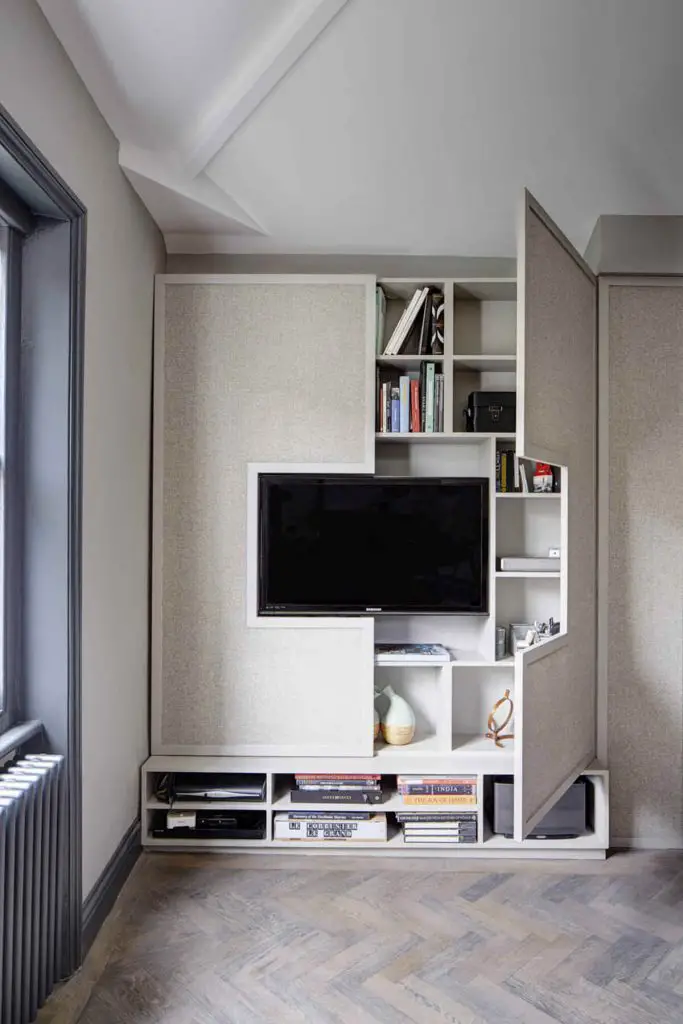 Built-ins in your living room will make all the difference you need when it comes to storage. However, if you are considering built-ins, be sure to keep your shelves to minimal to keep the place from looking cluttered. 
16. Console Table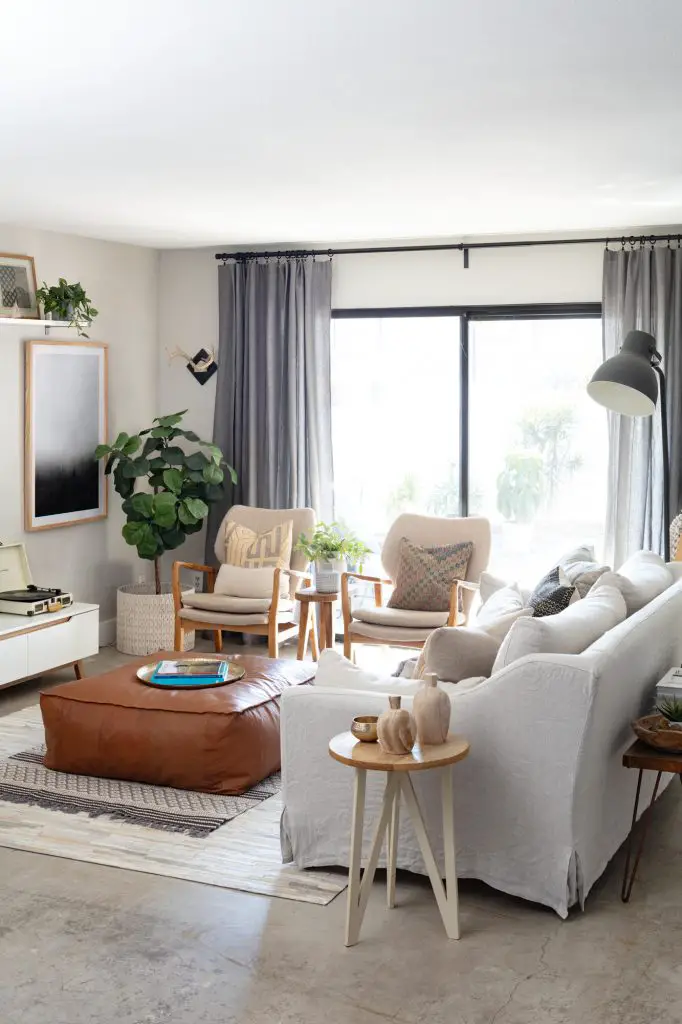 Adding a console beside your sofa is a great way to get storage in a low profile way. Console tables come in really handy in living rooms. To get more storage option, opt for a style with additional shelving below. 
17. Consider A Hutch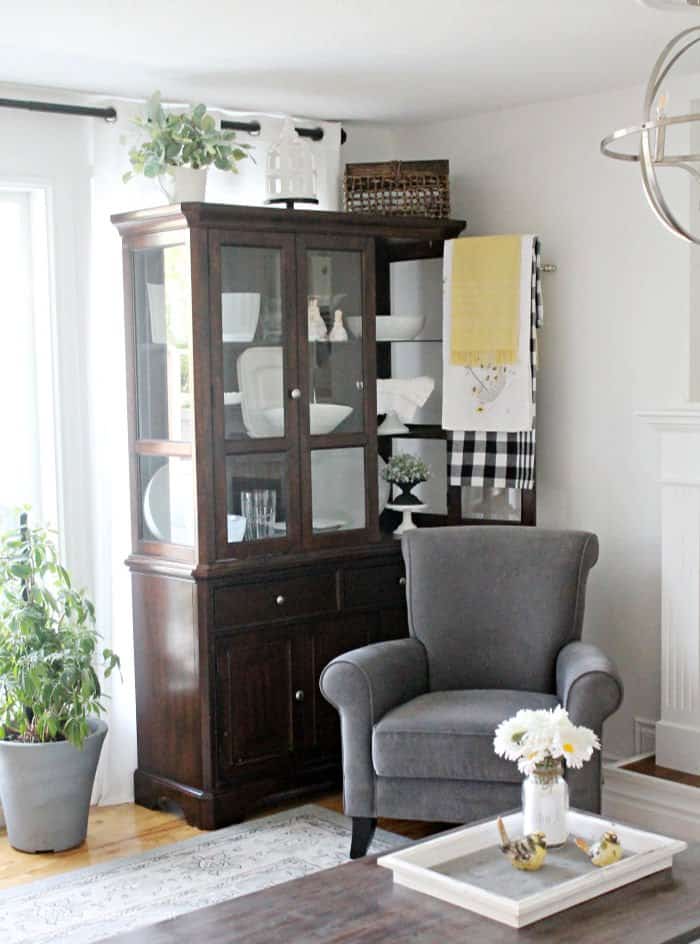 A hutch is sometimes reserved for kitchens and dining rooms but you can consider using them for your living room storage. They can help provide storage space for coffee table books, flowers or candles and they are hidden storage that can be made use of as well. 
Wrapping Up
Living room storage ideas can help make decluttering easy and keeping your living room clutter-free is really essential for creating an inviting space.
There are plenty of smart ways to organize your living room and having the right storage item is going to make it easier. The goodness is you can have fun and get creative with storage ideas for your living room. With any of the storage ideas above, you can keep your living room organized and decluttered.