What colour compliments green? There are lots of obvious reasons we gravitate towards green when decorating a room. Green creates a calm soothing environment which makes it ideal for a room, however, to avoid looking too dramatic, you need to pair it with a complementary color.
Whether you are looking to spice up a blank space or create a charming relaxing space, green is a welcome choice.
Green does have an association with love and we can understand why it stands out a lot. This versatile colour can transform any space in a home! An estate, a city apartment, and even a mountain chalet.
Even the tiniest splash of green can breathe new life into a room. Green is versatile enough with any color but might not every color works with it when decorating a room. So we have rounded up 13 room decorating colors that go with green.
13 Room Decorating Colours That Go With Green
Hunter, lime, lichen, chartreuse, there is always the right shade of green for any space.
1. White And Emerald Green Living Room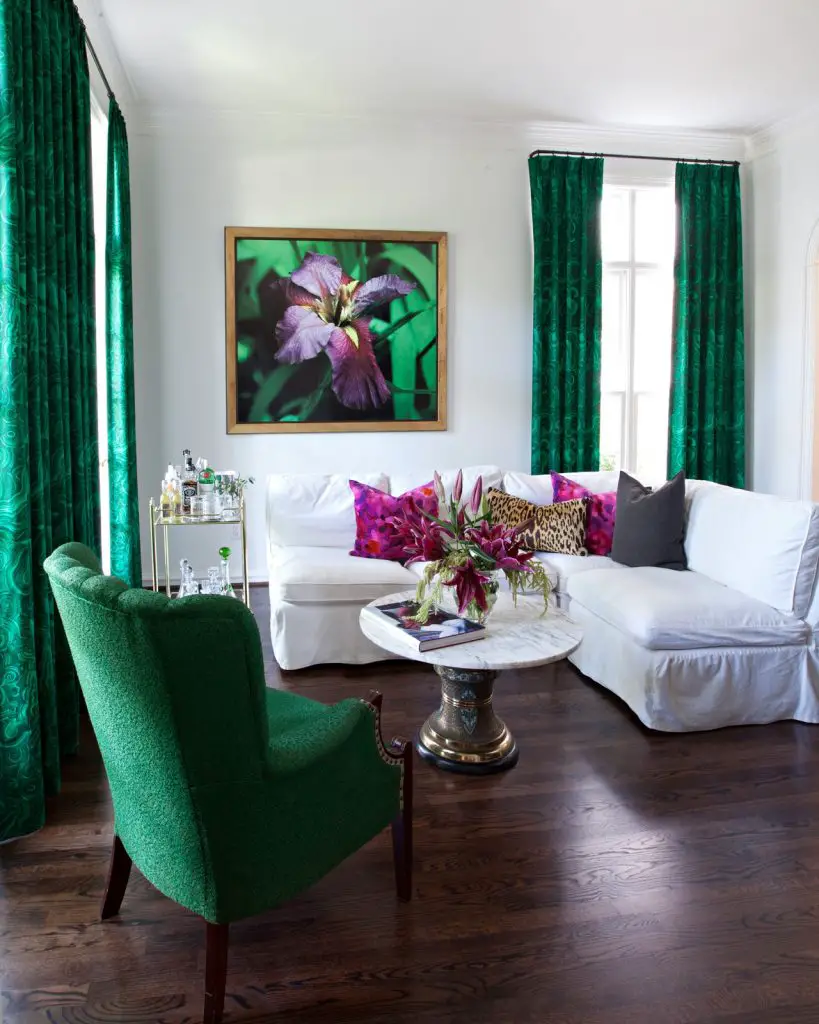 White is a really cool colour that compliments nicely with green. This combination is definitely a winning look for your living room. It keeps the living room looking really classy and rich. Emerald green is more preferred to other green colours when mixing with white and a touch of purple adds a punch of saturated colour.
2. Beige And Green Bedroom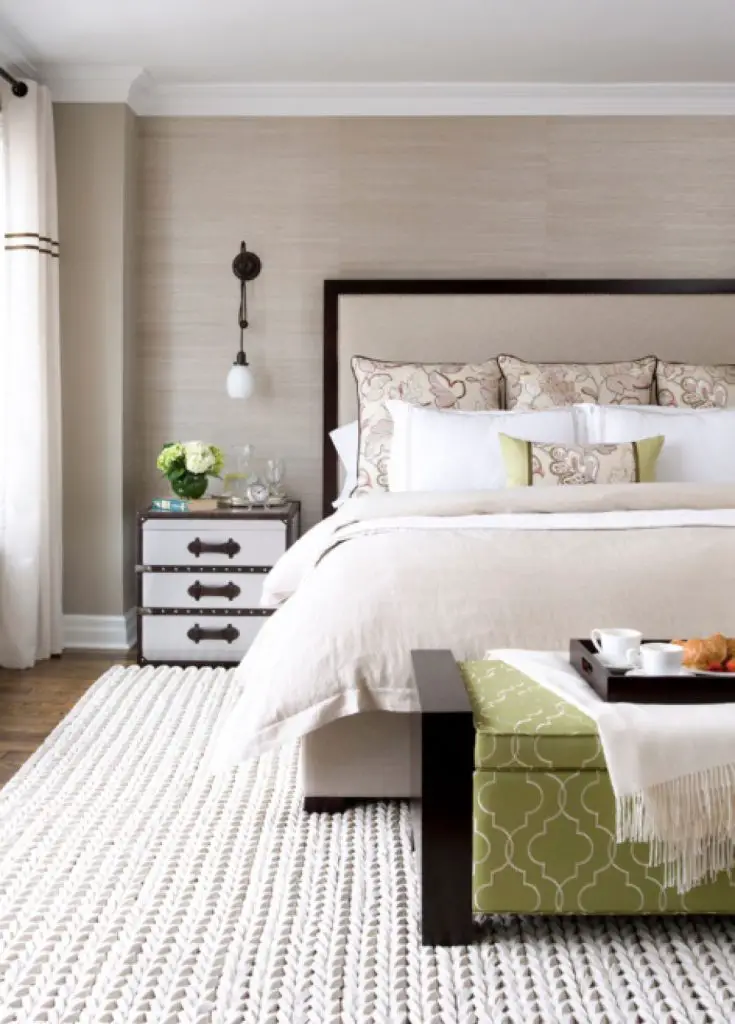 Beige are green keep things cool and calm especially for bedroom décor. Both colours are found eye-catching and fitting for a bedroom.
3. Modern Pink And Green Room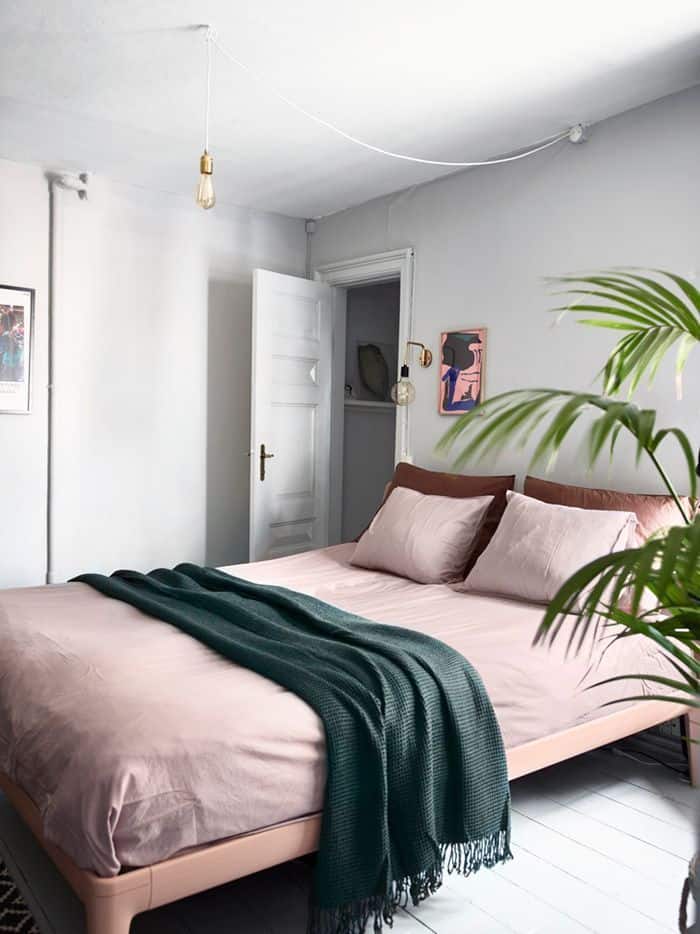 Pink has always been an awesome colour that compliments all other shades nicely. To keep things cool and simple, go for baby pink and a leafy green room
4. Lemon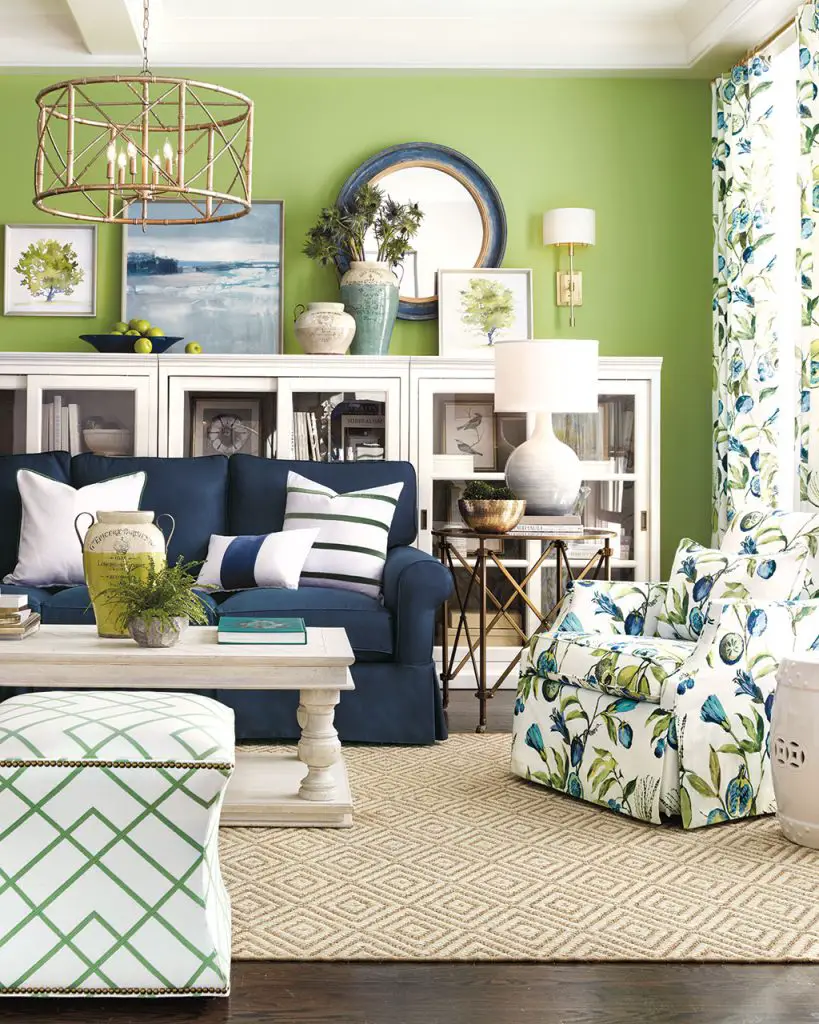 Lemon is a colour very similar to green hence it comes as no surprise that it mixes really well with green. The look of the sitting room above isn't just pretty but it creates a luxurious atmosphere as well.
5. Cognac And Olive Green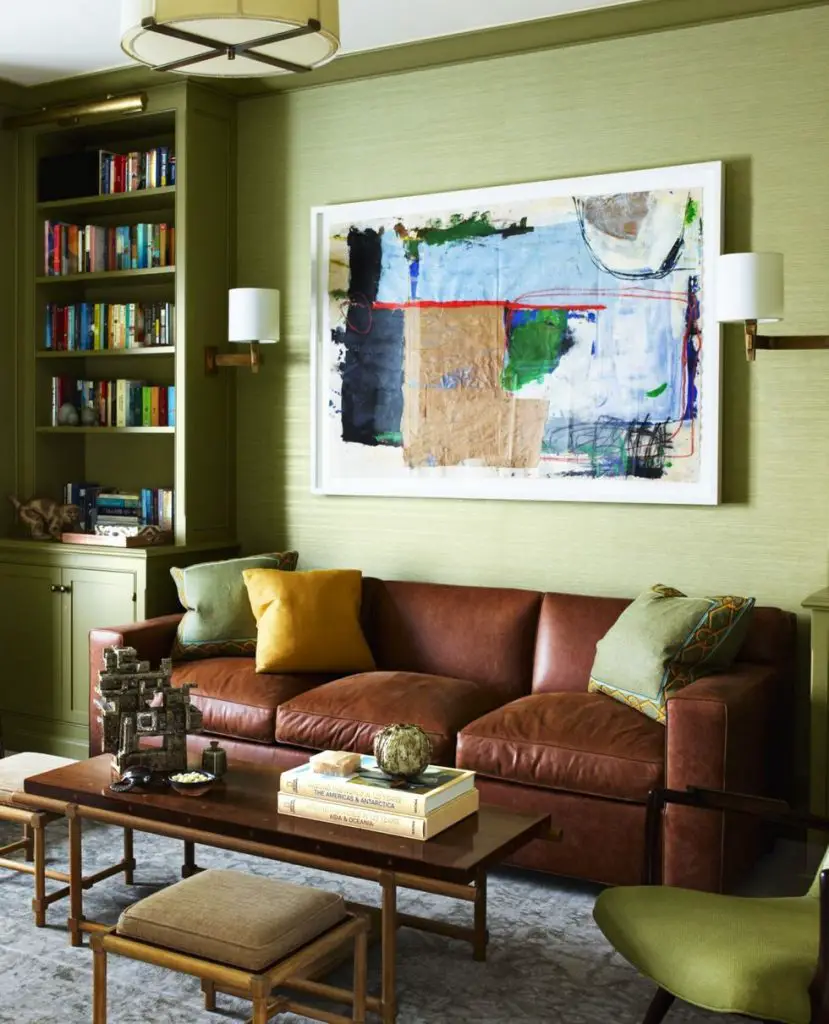 Here is another excellent combination is you like cognac and wants to create a neutral-toned living room. This definitely works with white and green.
6. Tan Yellow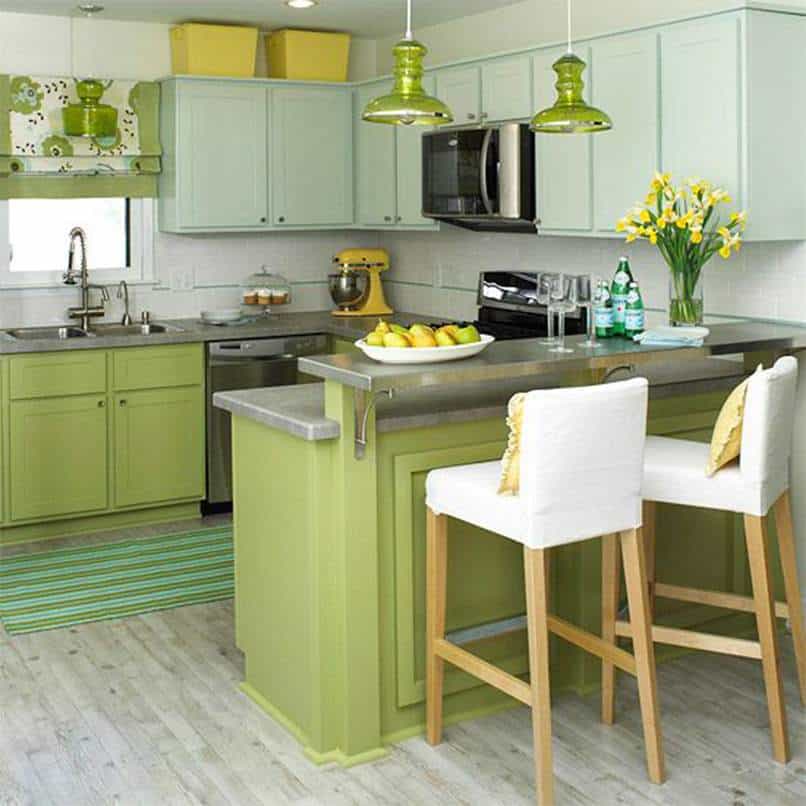 Tan yellow and green is always a winning look however this is best suited to the kitchen or dining area. Limit contrast to two colours if you plan on using this for the bedroom.
7. Pear And Navy Green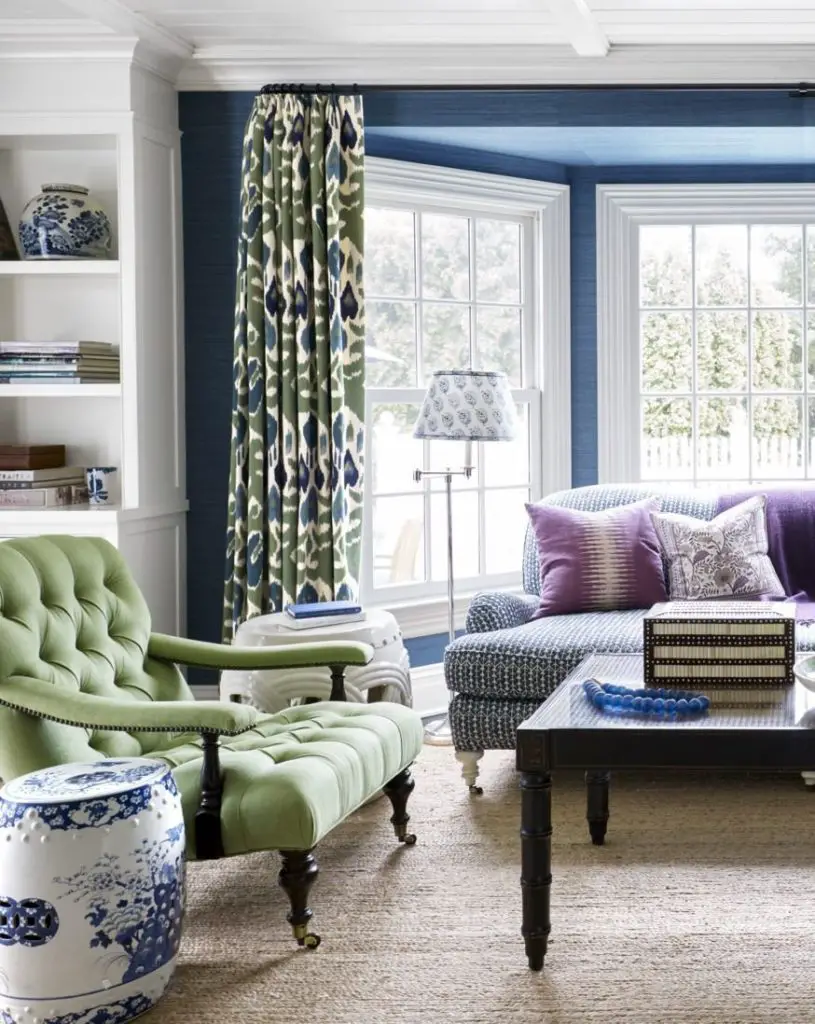 Pear and navy green give a rich interesting look you can't help but love. Navy green works nicely with pear and despite the darkness of the green, pear helps keep it cool.
8. Royal Blue And Green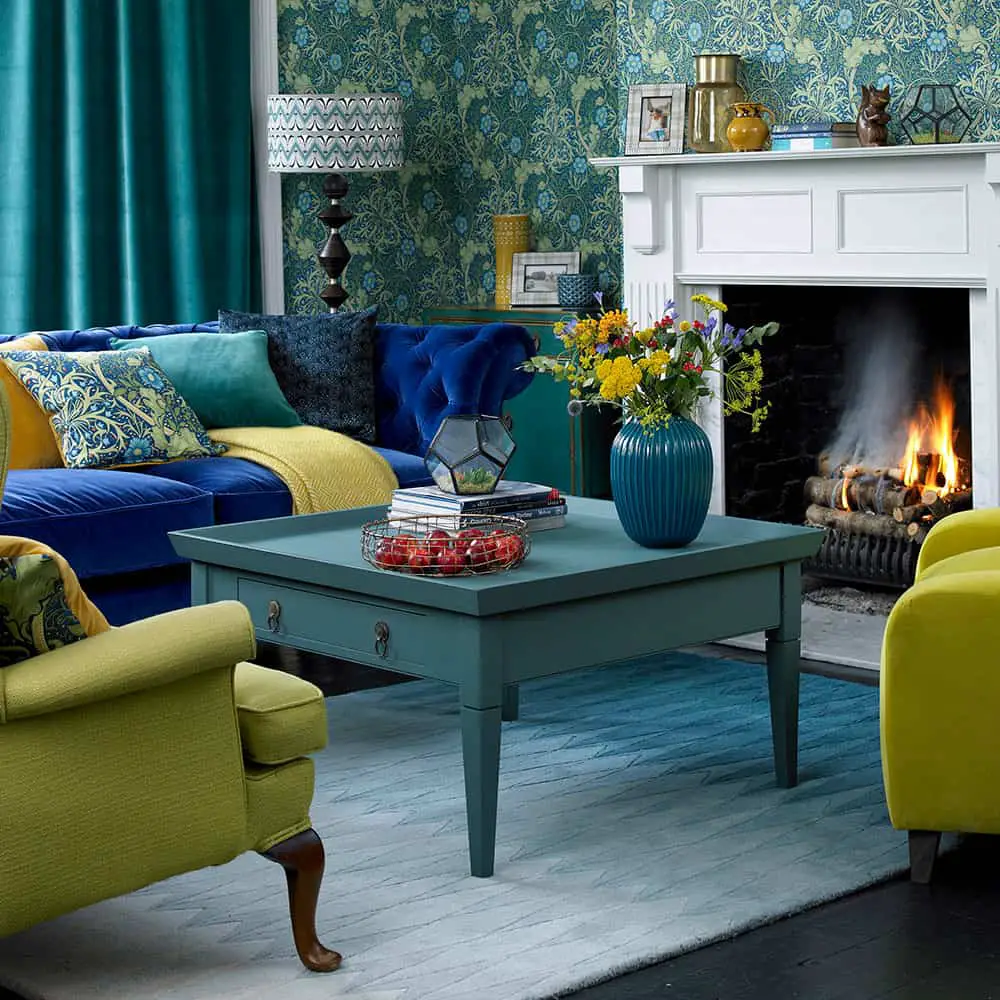 Royal blue and green is one of the most popular and interesting colour combination. It is a colour scheme that works for any part of the room.
9. Forest Green And Gold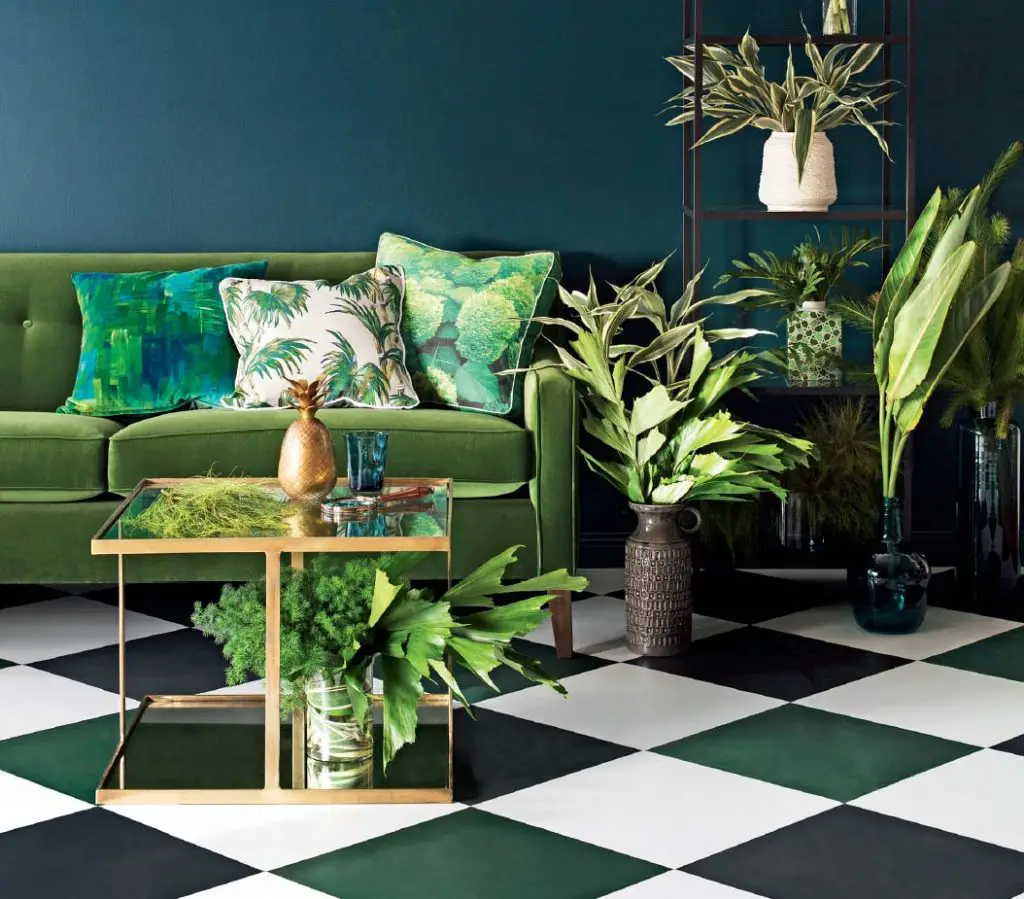 Here is a simple sitting room setting with gold furniture. This is really a good living room decor if you love the colour of nature.
10. Coral And Lime Green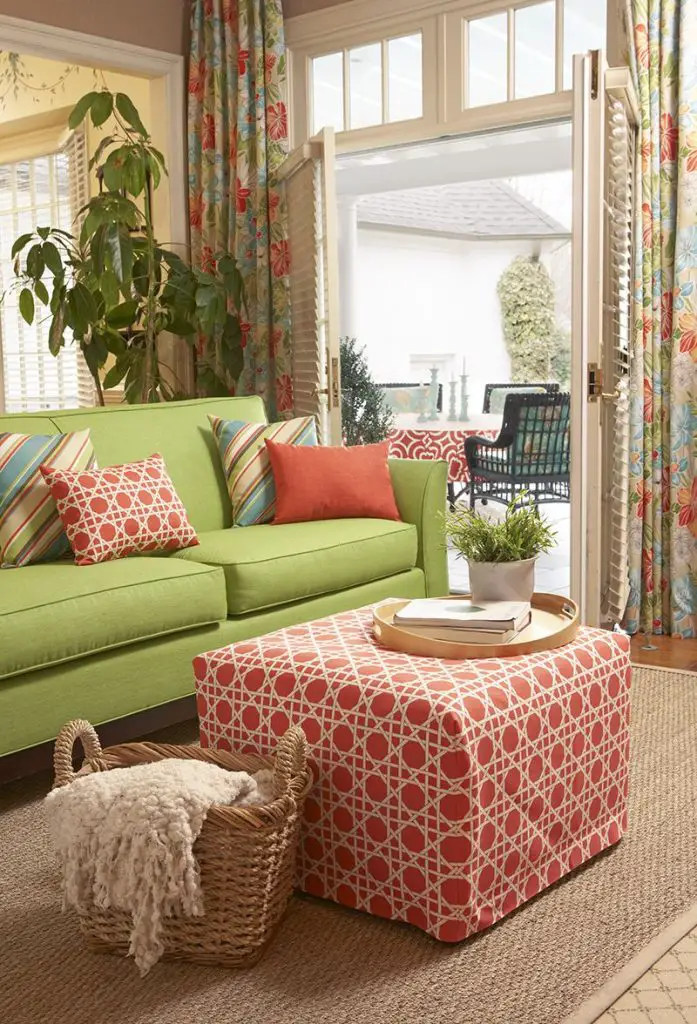 Coral and lime green is another exciting colour combinations. This colour can go from bright and bold at noon to fancy and simple at night.
11. Jade Green And Grey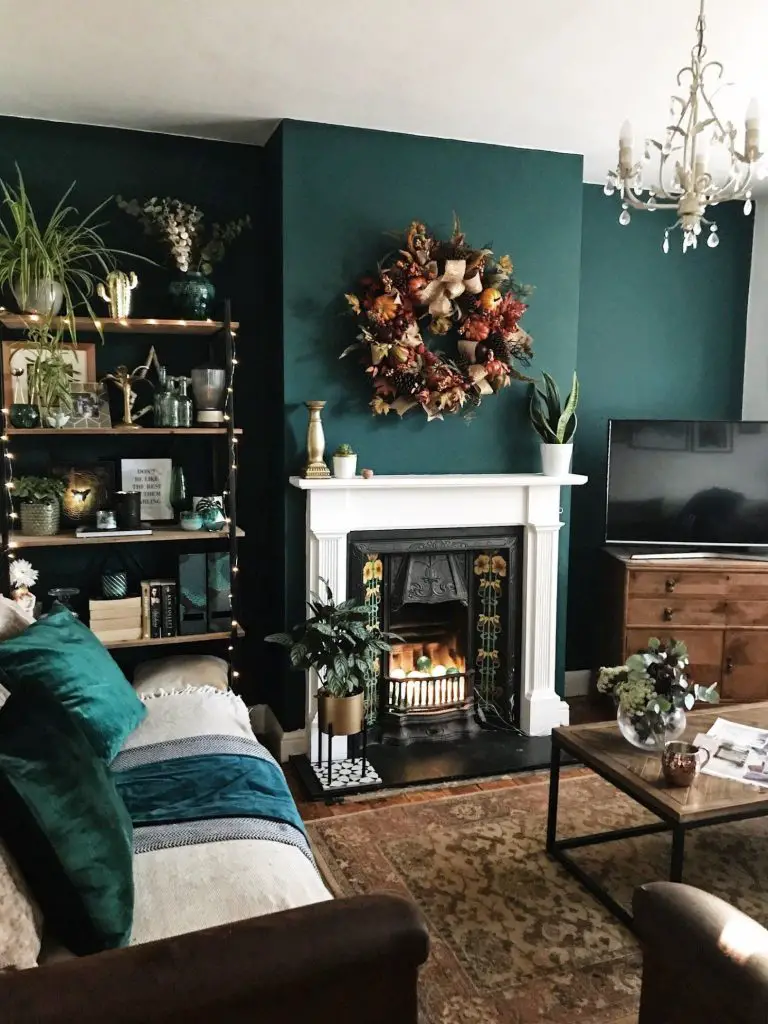 Jade green is that colour you are going to enjoy pairing and it looks lovely with jade in the picture above.
12. Green And Copper Living Room Decor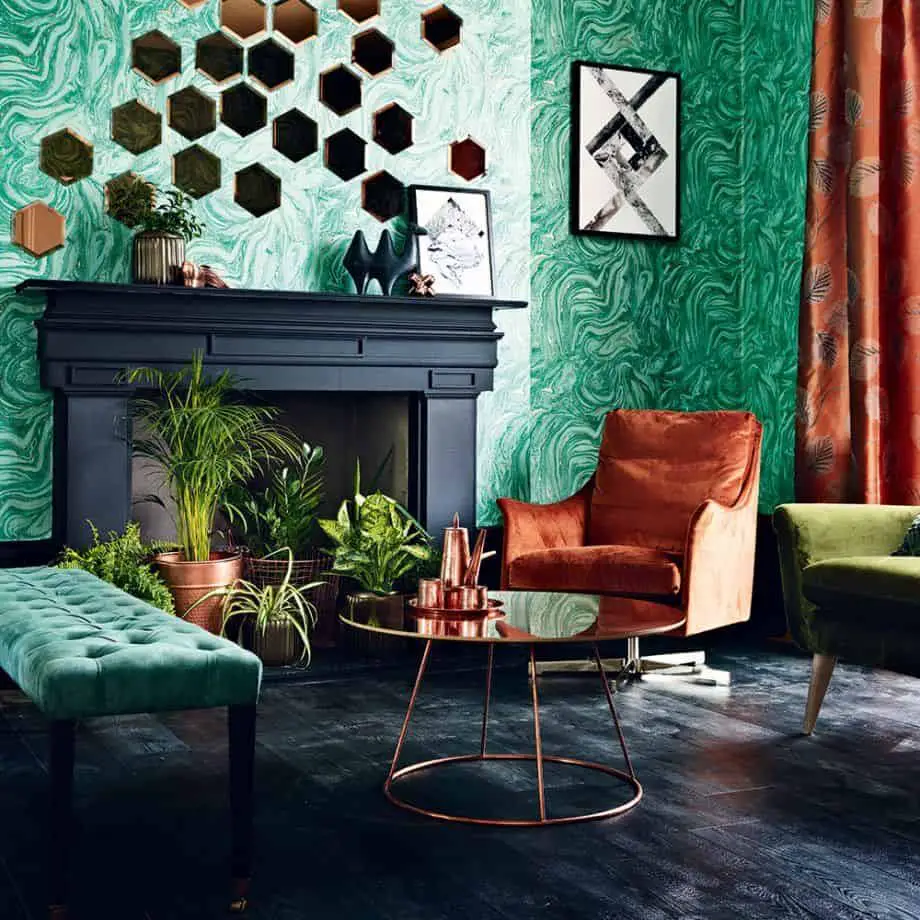 Copper goes with all shades of green. The Green and copper living room is quite classy and fun. This colour combination can be used for any space in your home.
13. Green And Brown Bathroom Decor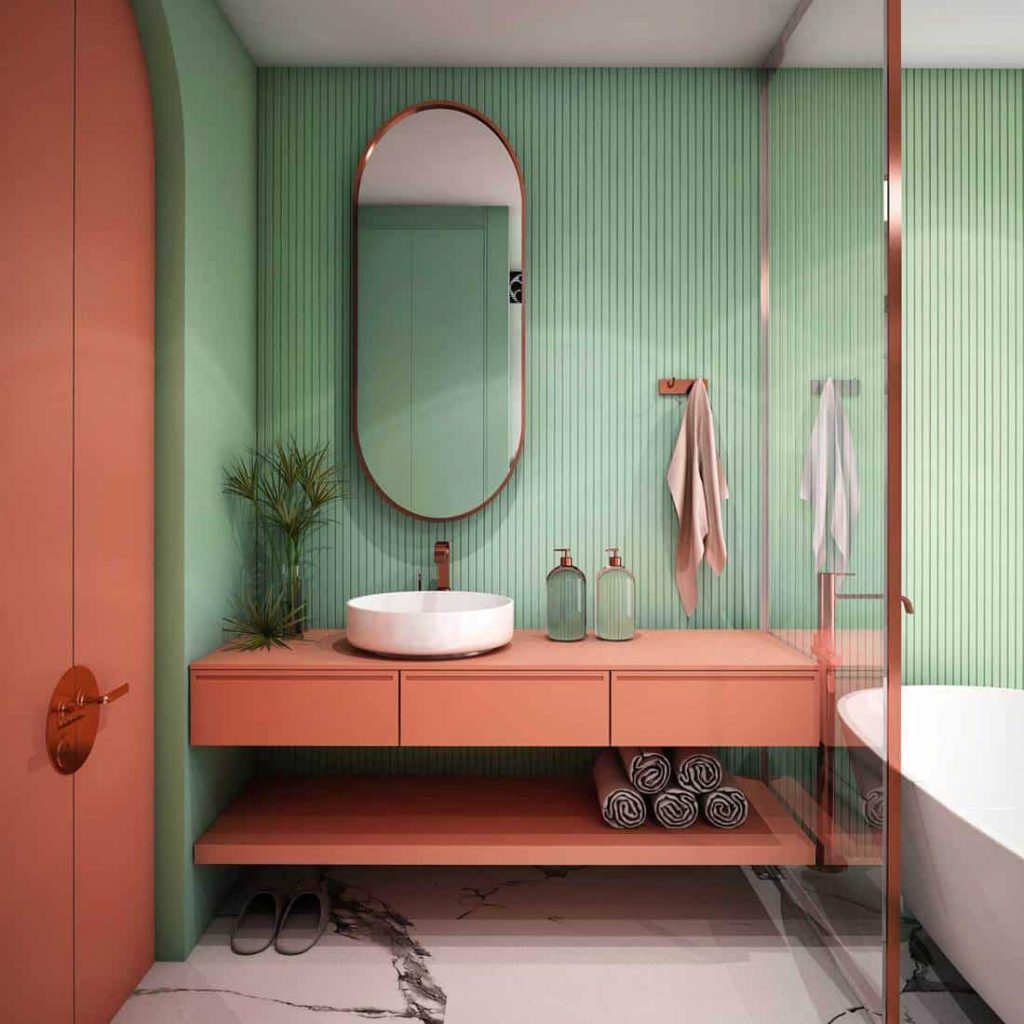 You can use all shade of green in the same room ut with a bathroom, it is important to keep it classy and less colour is the way to that. This comes really nice together and it's very reminiscent of redwood trees or Christmas.
Final Thoughts
Green is definitely an interesting interior design colour. There are many ways you can have it input into a home as there is a right green for any space.
Shades of green such as olive green, mint, or lime are considered more popular and easy to pair. However, if you are in need of inspiration on how to add green to suit your personal palette, above are fascinating green color pairing to choose from.