What colours go with purple when decorating a room? Purple can be a distinguished colour in any room in your home.
Purple represents mystery, creativity, wisdom, royalty, peace, loyalty and ambition, not to mention how it meets the intersection of peaceful calm blue and pairs nicely with a bold vibrant red. But what colour really compliments purple the best when decorating a room?
Purple is the perfect home colour whether you are looking for a powerful pop or seeking a subdued shade, it can go from maintaining a cool calm, room to bringing a unique personality into any space. For beginners, it can be quite difficult to figure what colour goes with purple however not to worry, there are lots of amazing colours that goes with purple.
Decorators have always incorporated purple into decorating home ideas for a touch of luxury and all you need is look at many shades of purple and choose the one that suits your style. To inspire you on interiors, we have rounded up 11 room decorating colours that go with purple.
11 Room Decorating Colors That Go With Purple
Purple is an astonishing colour use to make a room lively however to add a more youthful atmosphere, you must have it mix with another colour and since decorators know how to incorporate it better than anyone else, we have compiled some of the best designer rooms featuring various shades of purple paired with other interesting colours to inspire you. 
1. Pairing Purple With Blue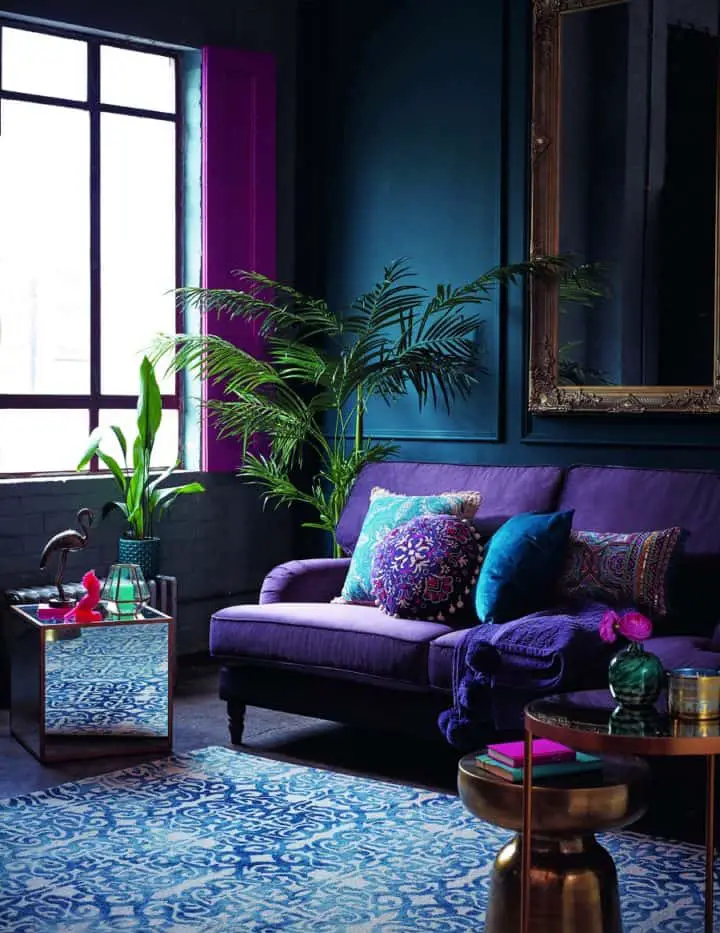 Blue and purple is just the kind of elegant design anyone will go for. The colour combination is not just cute but also cool on the eyes and deeply relaxing. If you are a beginner, just keep it simple and pairing purple with a vibrant blue will do just great. 
2. Purple And Lilac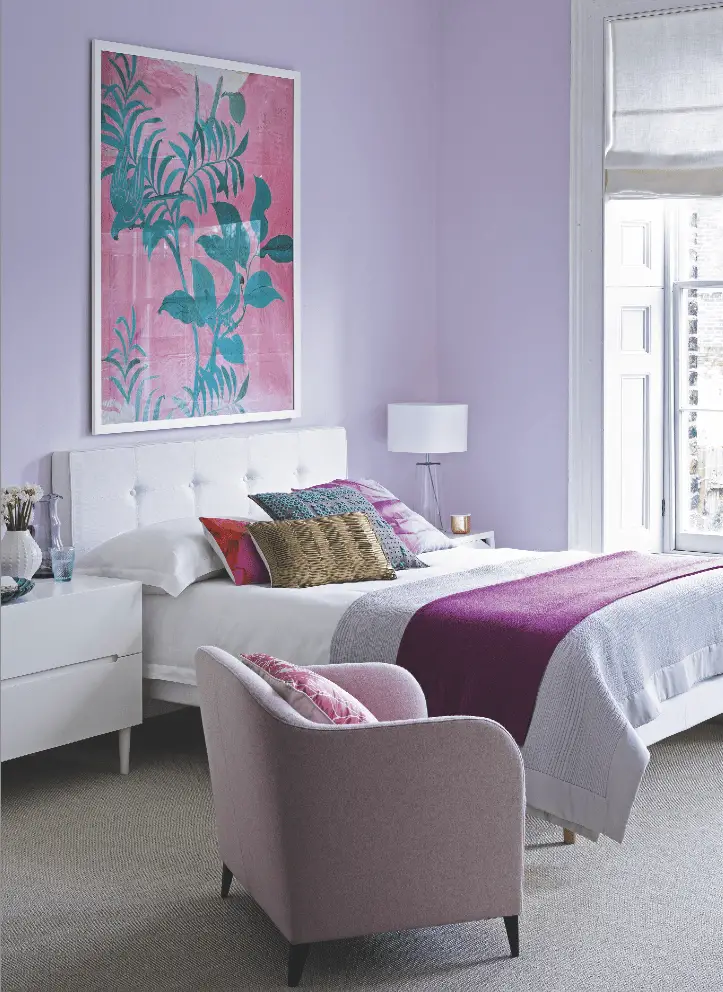 Some shades of purple can be dramatic hence you need cool colours like lilac to tone them down. Above is an excellent example of combining warm tone colours together, a softer shade of purple has been chosen with a light lilac to make a great impact in the bedroom while keeping things cool at the same time.
3. Purple And Black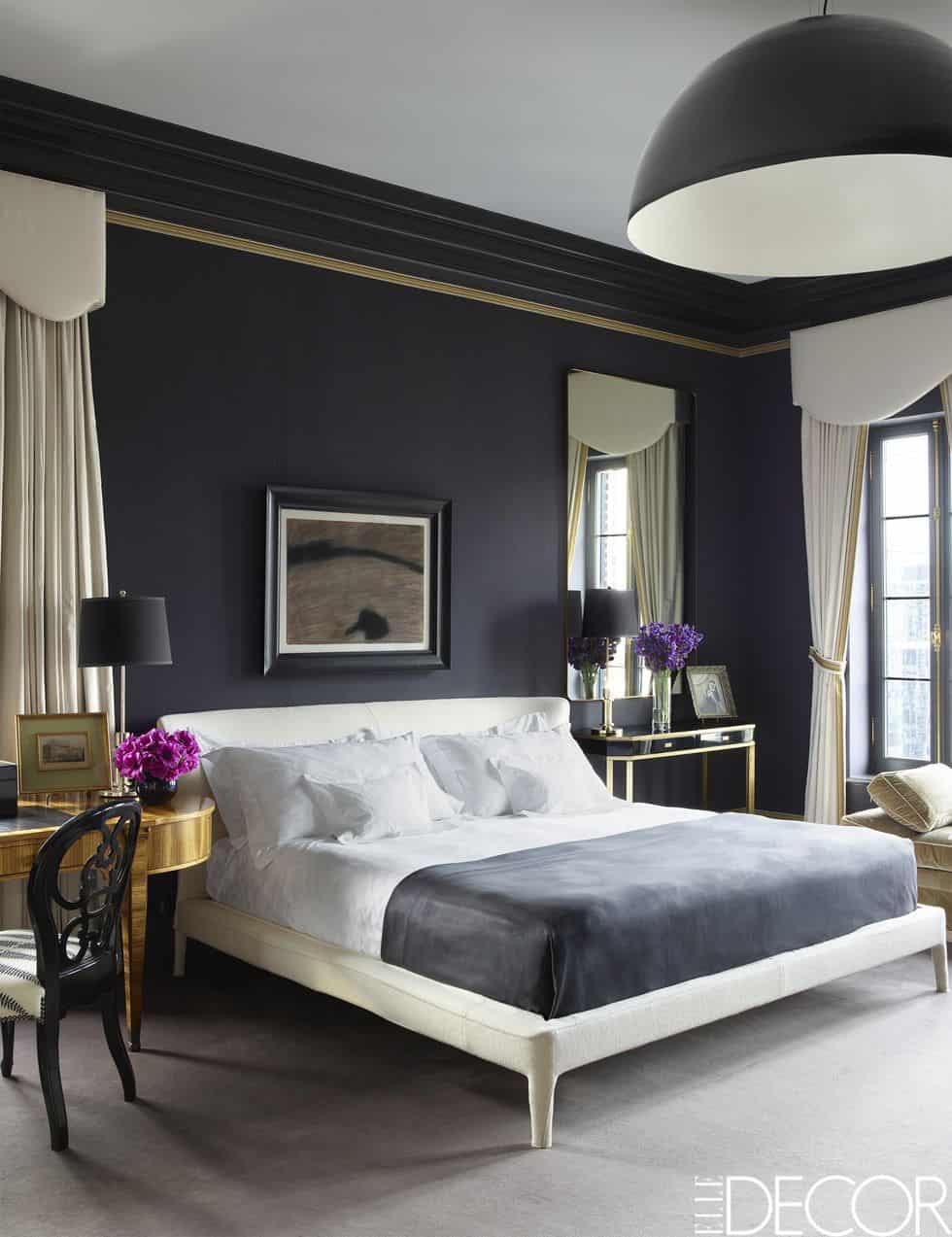 Purple and black are two interesting colour combos that balance each other out. To avoid ending up with a bright gothic home space, the homeowner chooses the inky black accents and charcoal sofa to deepen the vibe. 
4. Purple And Orange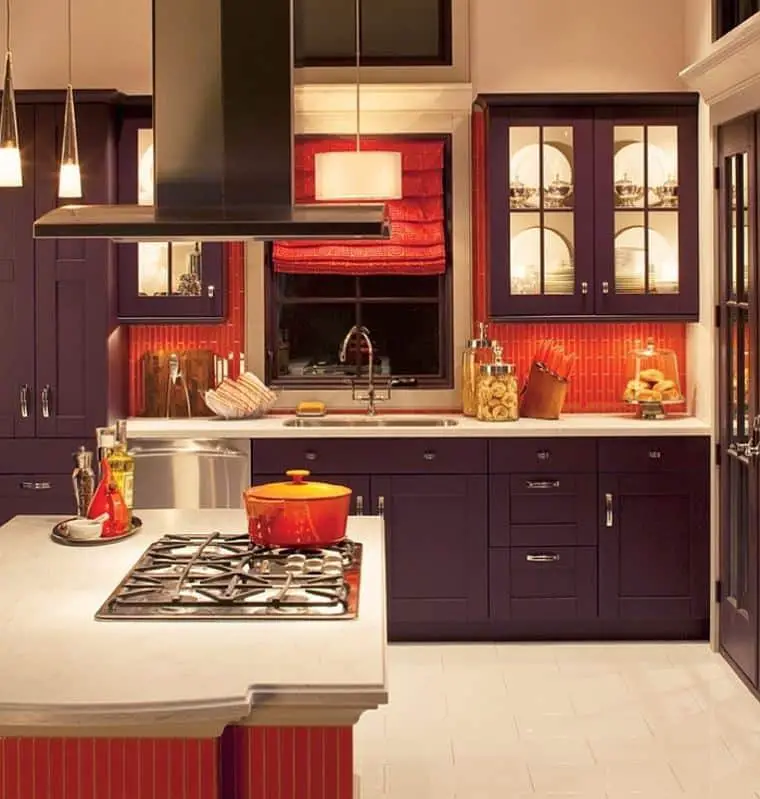 Combining purple with orange in your kitchen might help create a perfect visual balance. This is also great if you crave for something bold and strong. Above the purple continues to dominate the room while the orange enhances the drama and warms up the whole kitchen.
5. Pink And Lavender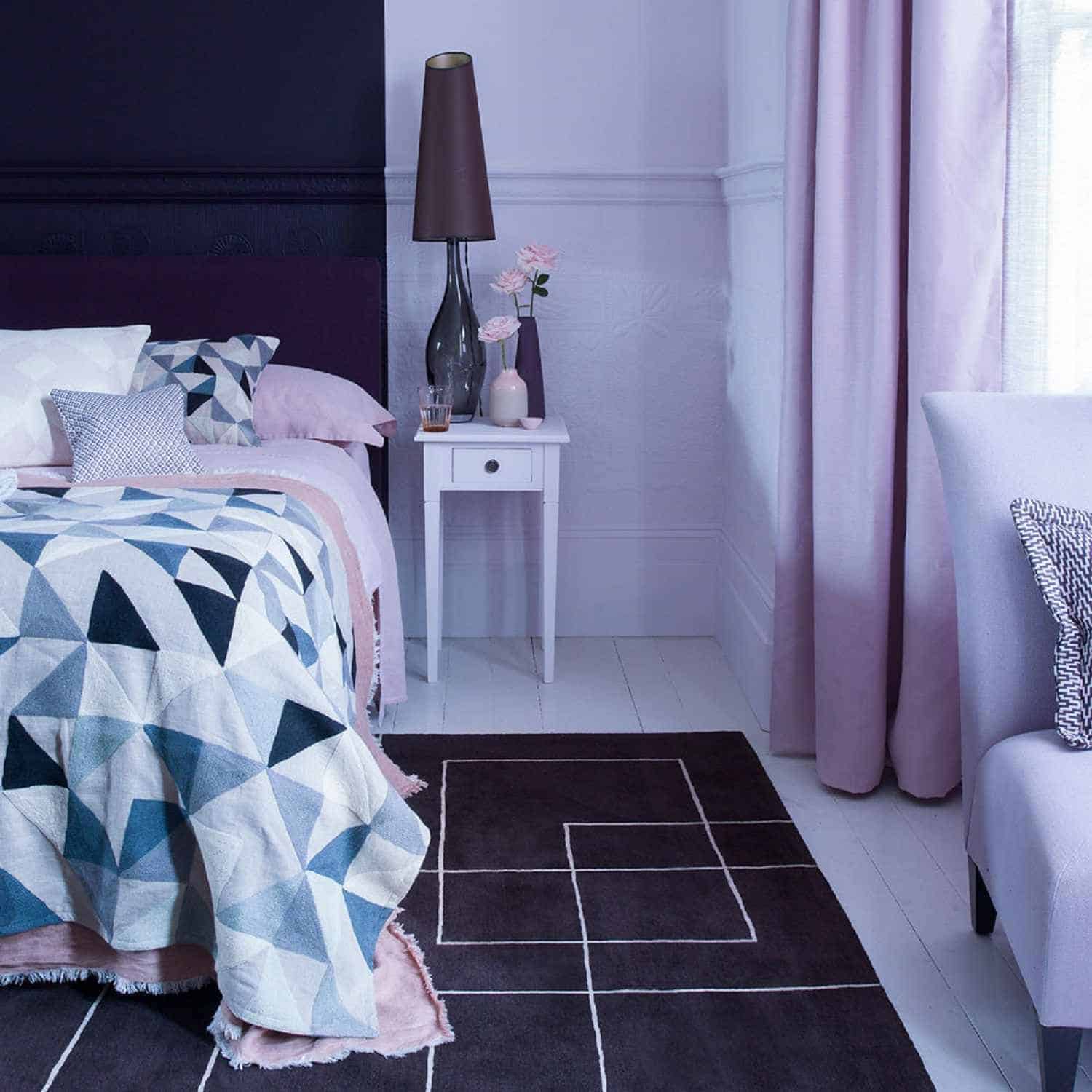 Purple and lavender might sound like a really bright combo but can also be super cute when the right shade is used. Lavender and purple are actually pretty close which is why they usually accompany each other. You can go ahead and with various tones of purple before you decide on the right one and it is highly suggested you use white as the base.
6. Purple And White Colour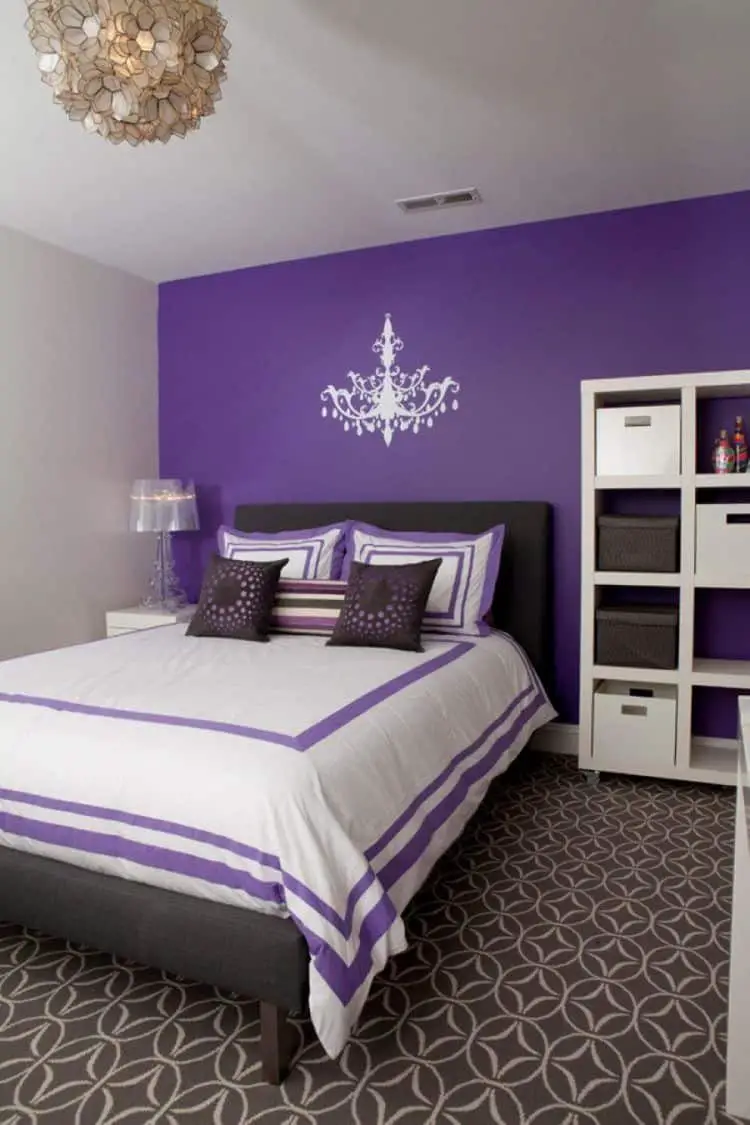 The combination of purple and white give a luxurious look and when it comes to these two colours, creativity has no limit. If you are considering a relaxing decor theme with purple for your bedroom then the best colour to accompany it with is white.
7. Purple And Dark Brown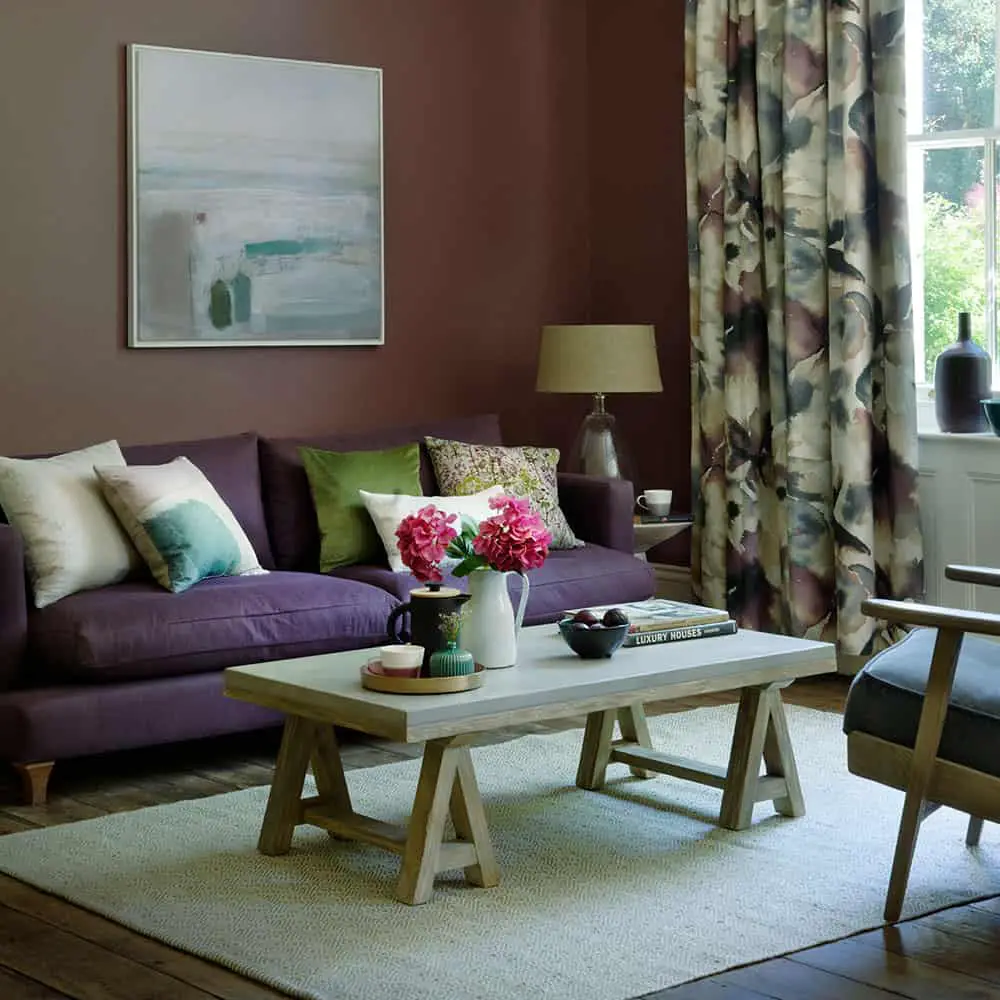 For a cool purple living room theme, dark brown is the recommended colour. A deep dark chocolate brown combined with purple in the bedroom ensures a see of intimacy and a hint of drama while still being timeless.
8. Pink And Purple Harmony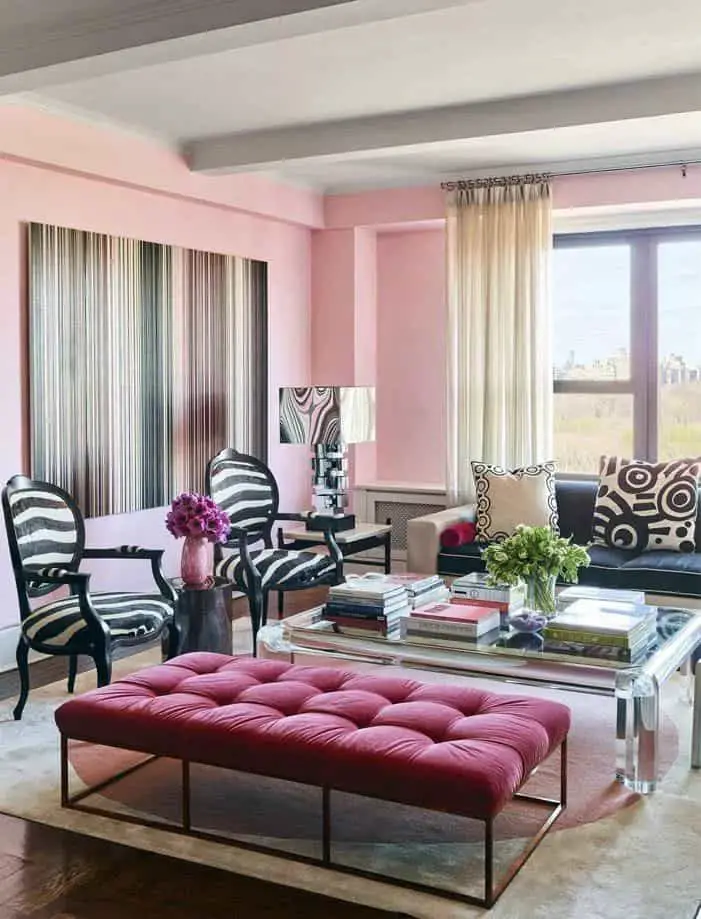 The perfect colour combination to give you a feminine home space is purple and pink. Pink adds fun to any shade of purple you decide to go with and to create a powerful feminine living room, as shown above, pair a tufted purple with millennial pink however we suggest trying out different shades to see what works for your living room.
9. Purple And Gold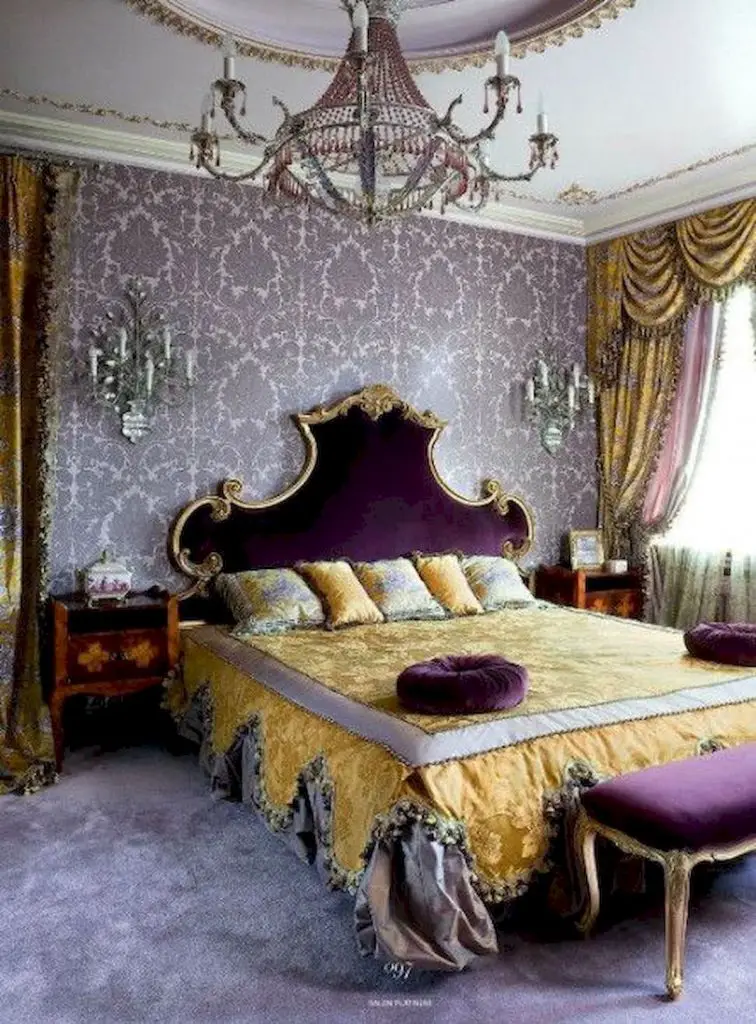 If you are bored of the usual plain purple design in your bedroom then gold might be the solution. The best shade to combine with gold are dark purple and if you are looking to give you bedroom a luxurious makeover then this is the right colour to try. Purple and gold are quite bright but can be toned down when you use a calmer colour as the base. 
10. Purple And Grey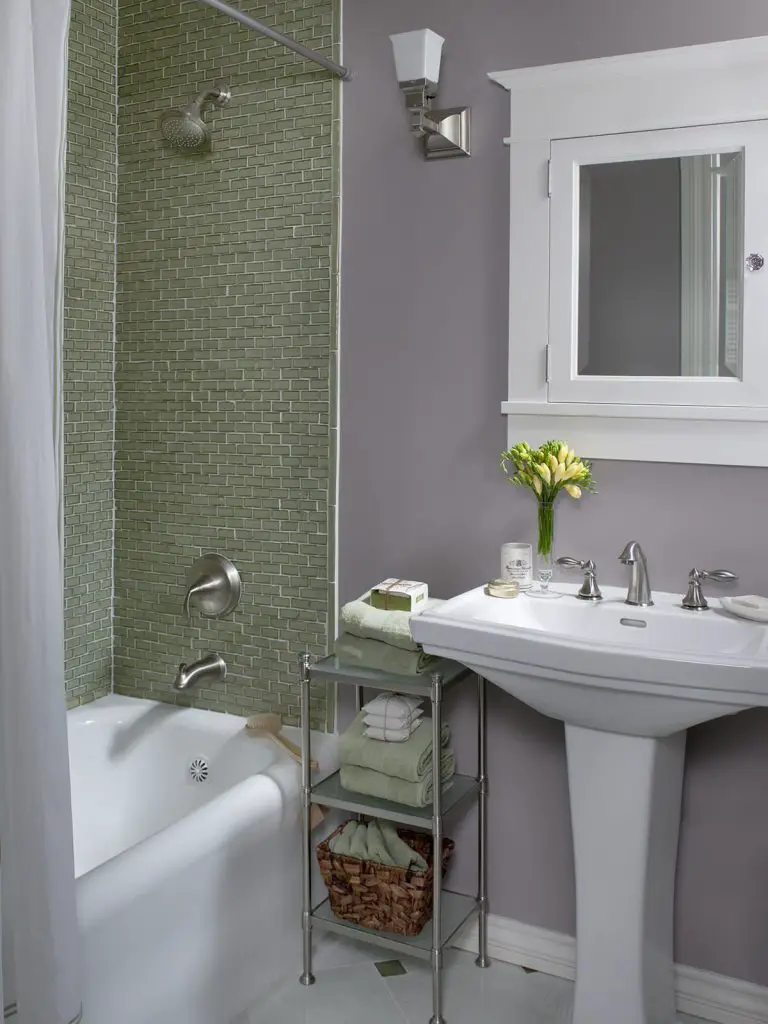 Another perfect royal theme worth trying with purple is grey. If you want your bathroom to look luxurious and expensive with purple then above is the right way to do it. 
11. Purple And Green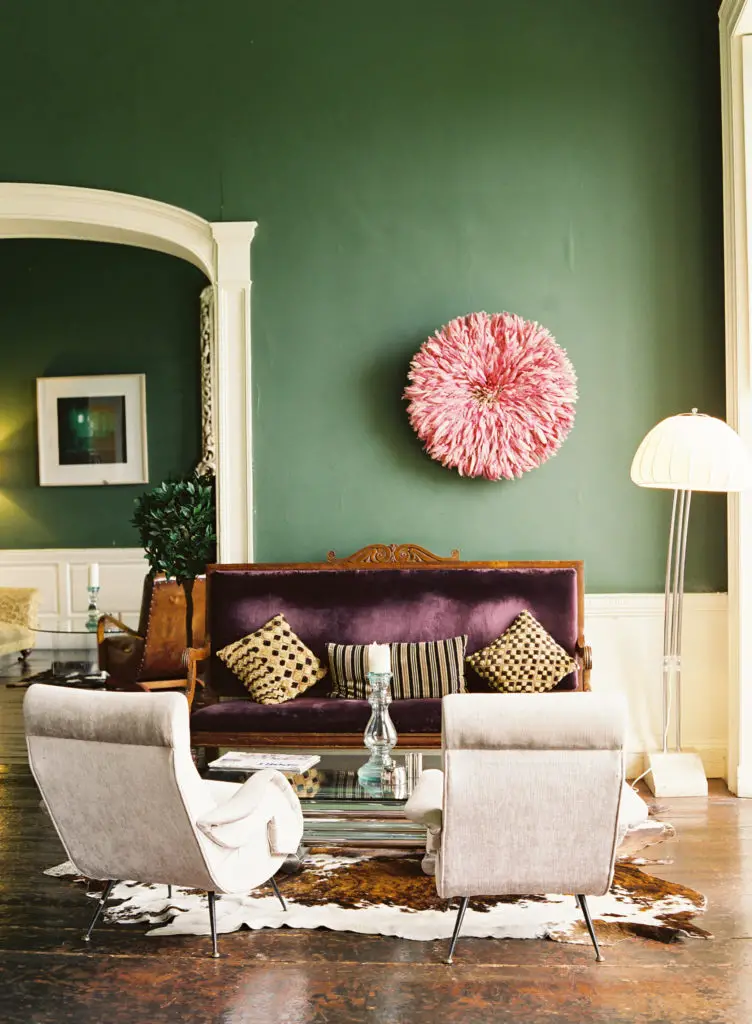 Purple could definitely bring a traditional style to life when combined with the right shade of green. Purple and green is a current chich colour combination and it works well in creating a traditional style living room or any home space. The mix of antiques in this decorating above adds more to the glamour while giving it a modern look as well.
Conclusion
When the purple colour is paired right, it can add a unique personality into any space. Not only is purple a great colour but it can be really stunning when paired right. Colour combinations can have an effect on one's mood depending on the depth of the colour used.
However, there are many wonderful colours, patterns and designs to help you achieve the perfect decoration in any room in your home.
Read next: 11 Room Decorating Colors That Go With Pink