The living room is traditionally considered the most important part of a home due to the fact that it is considered the visiting card of the owner. The main theme of a lovely living room is simplicity and this room happens to be the most used in the home, it is used to entertain guests, watch a movie with the family or just get to relax while reading a book.
One glance at any living room and you can form an opinion about it.
Simple living room design ideas are essential if you want to keep a functional room that is inviting to all. It is important that you create something you find really convenient and easy to relate to.
It takes skill and a whole lot of effort to create a simple living room design and while some think of it as just a cozy corner, some like to go all out for their living rooms. There are so many ways you can decorate a living room and all you need is something to inspire you.
50 Minimal Living Room Design Ideas For 2021
How do you make a simple living room? The first thing you should keep in mind is space then get creative. Creating a simple living room design might look easy on the surface however to create a functional, stylish simple theme for a living room can be really overwhelming. So we have rounded up 50 simple living room design ideas for 2021.
1. Blue Oasis Living Room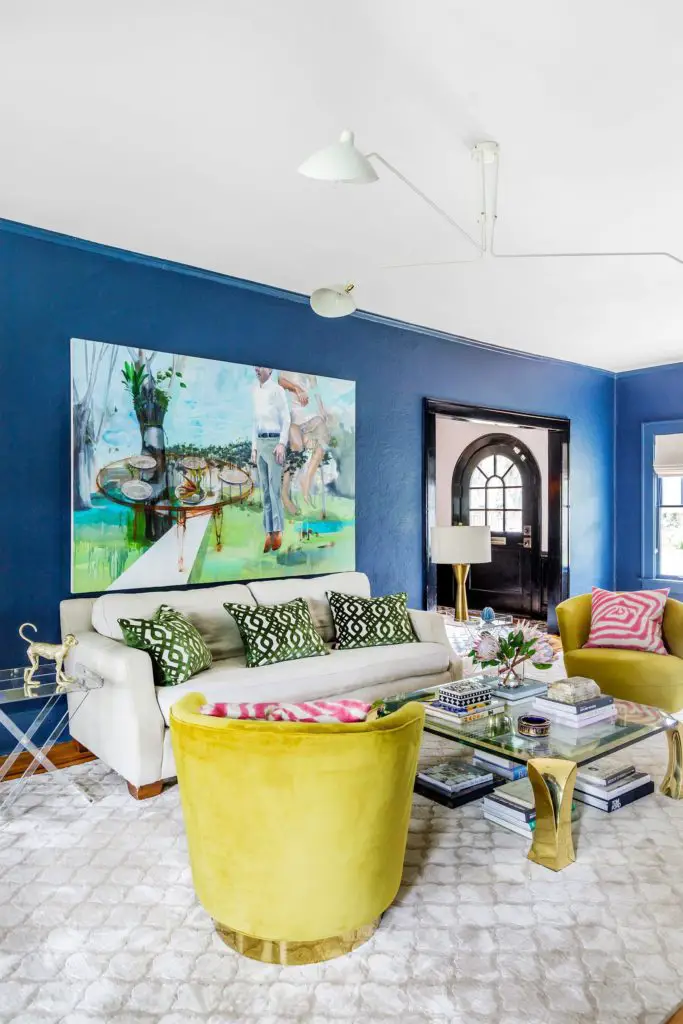 Blue is considered one of the coolest colors when it comes to living room interior designs. Here is an exciting living room with a storage desk to help keep things tidy.
2. Neutral Living Room Decor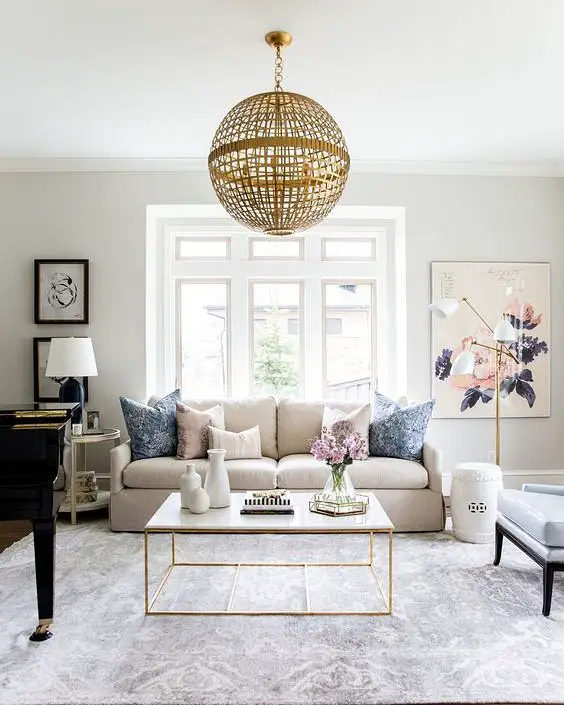 This is a really classy and calm living room décor you can't help but love. It screams luxury and simplicity and it's considered one of the most chic and industrial room designs.
3. Brown Room Living Room Design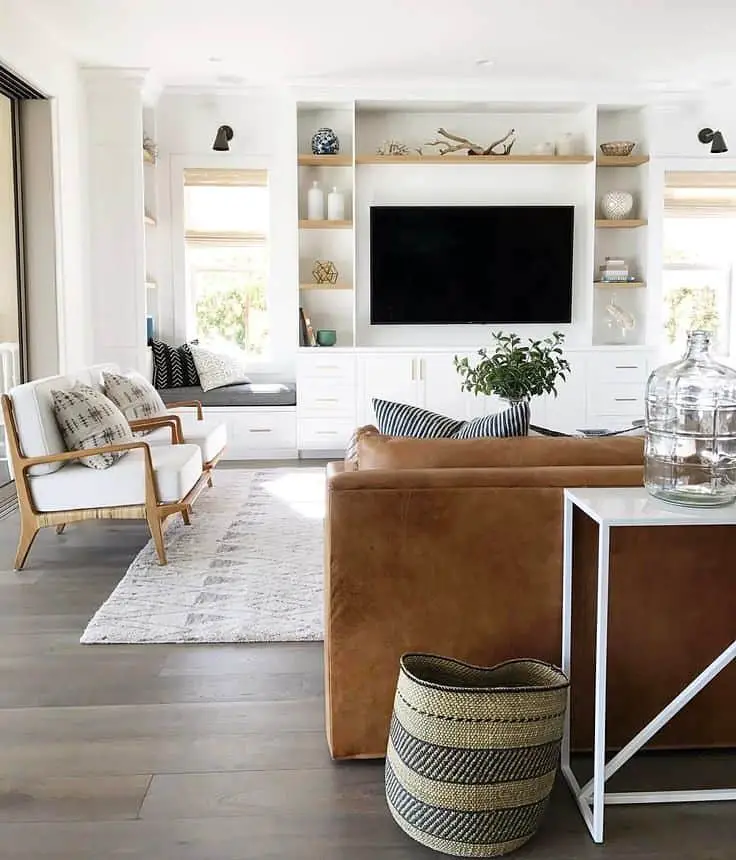 This is a classy living room design you are sure to love. The design is sure captivating giving you enough storage space to keep things looking neat and fancy.
4. Grey Living Room Design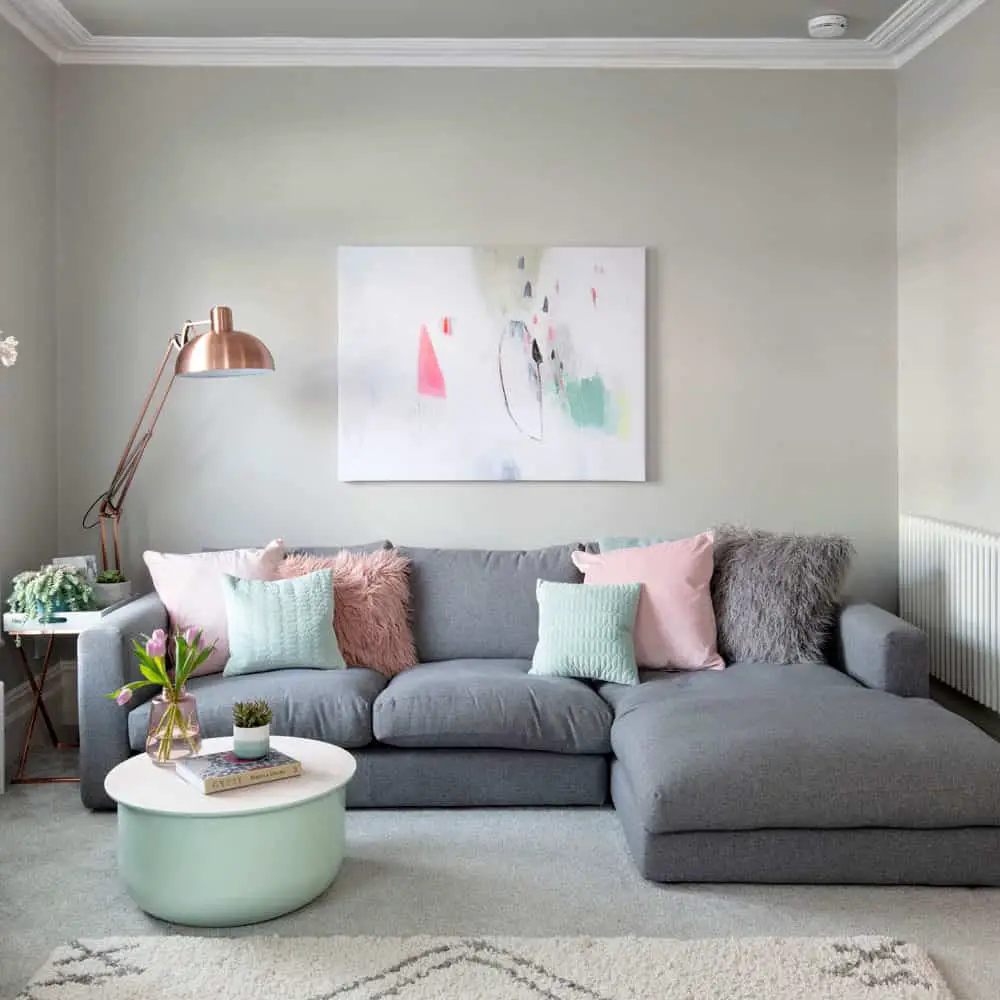 Grey color is an exciting color that helps keep things classy and exciting. This is a perfect room design for a luxury look by inducing flavor into that contemporary minimal ambiance.
5. A Gold Living Room Setting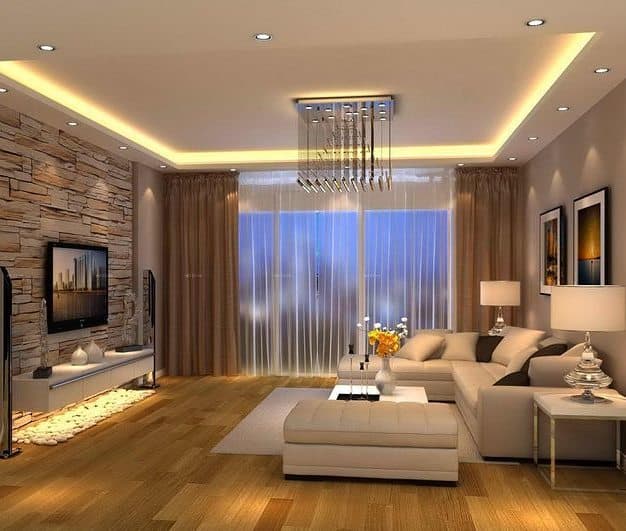 When designing a living room, it is essential to prioritize quality over quantity and keep it simple and less is perfect.
6. Stunning Design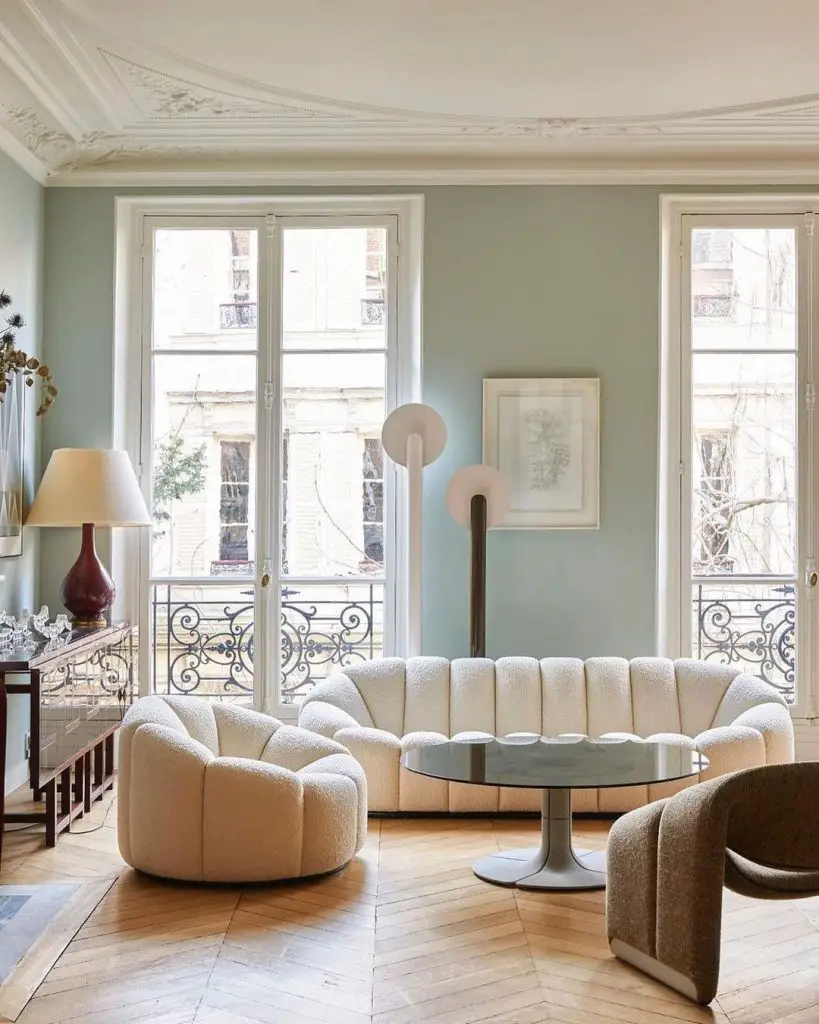 White has a way of making a living room look sophisticated and that's exactly what it has done to this living room.
7. Elegant Living Room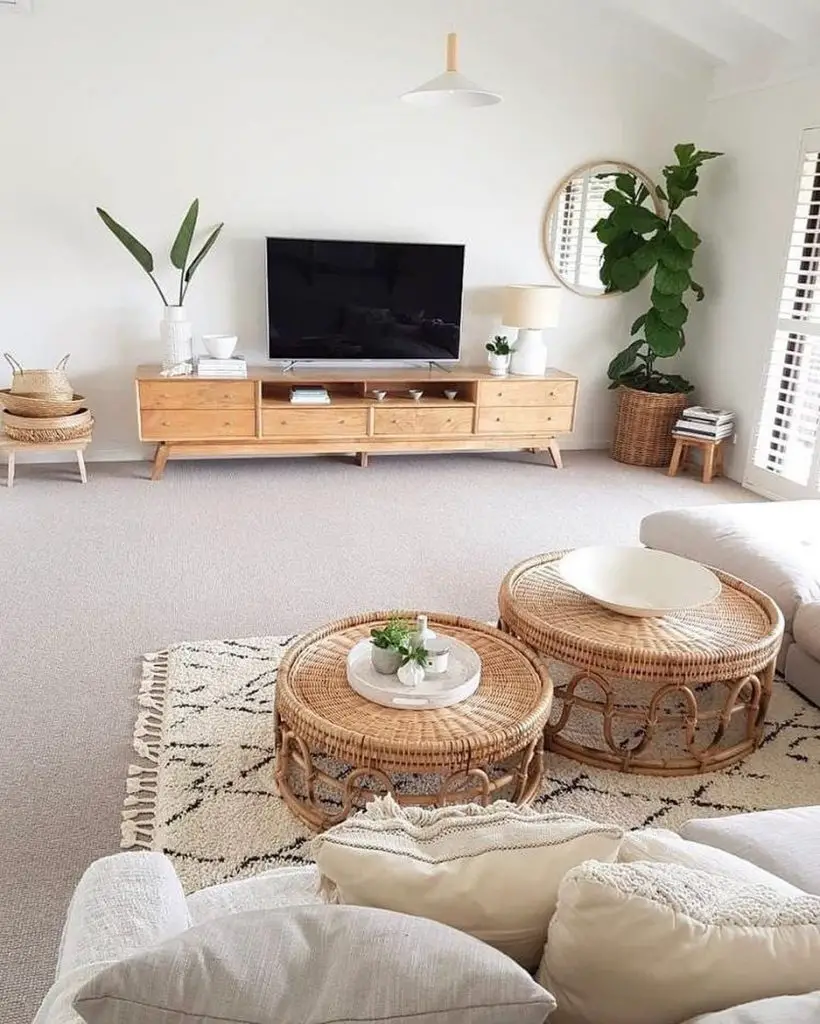 Minimalist requires less decoration and extravagant details and this is above is the perfect description of a living room design.
8. Mid Century Minimal Design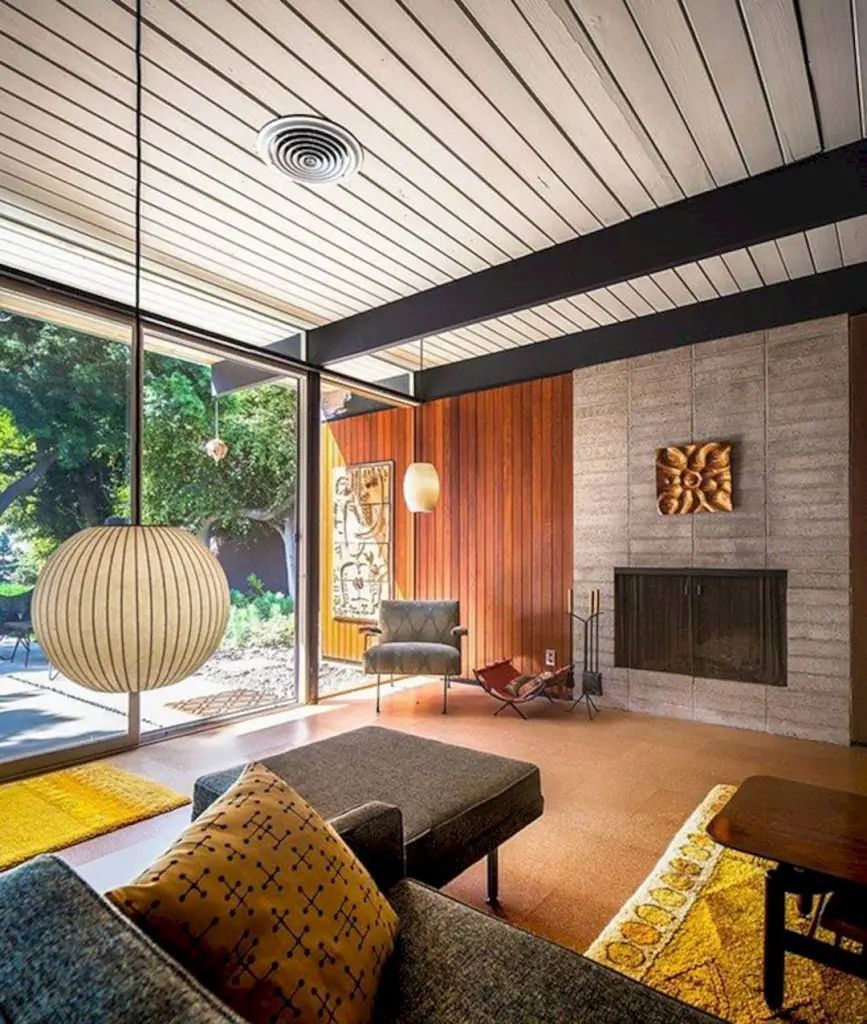 You don't need to cloud your living room with marble, less is best.
9. Oriented Style Living Room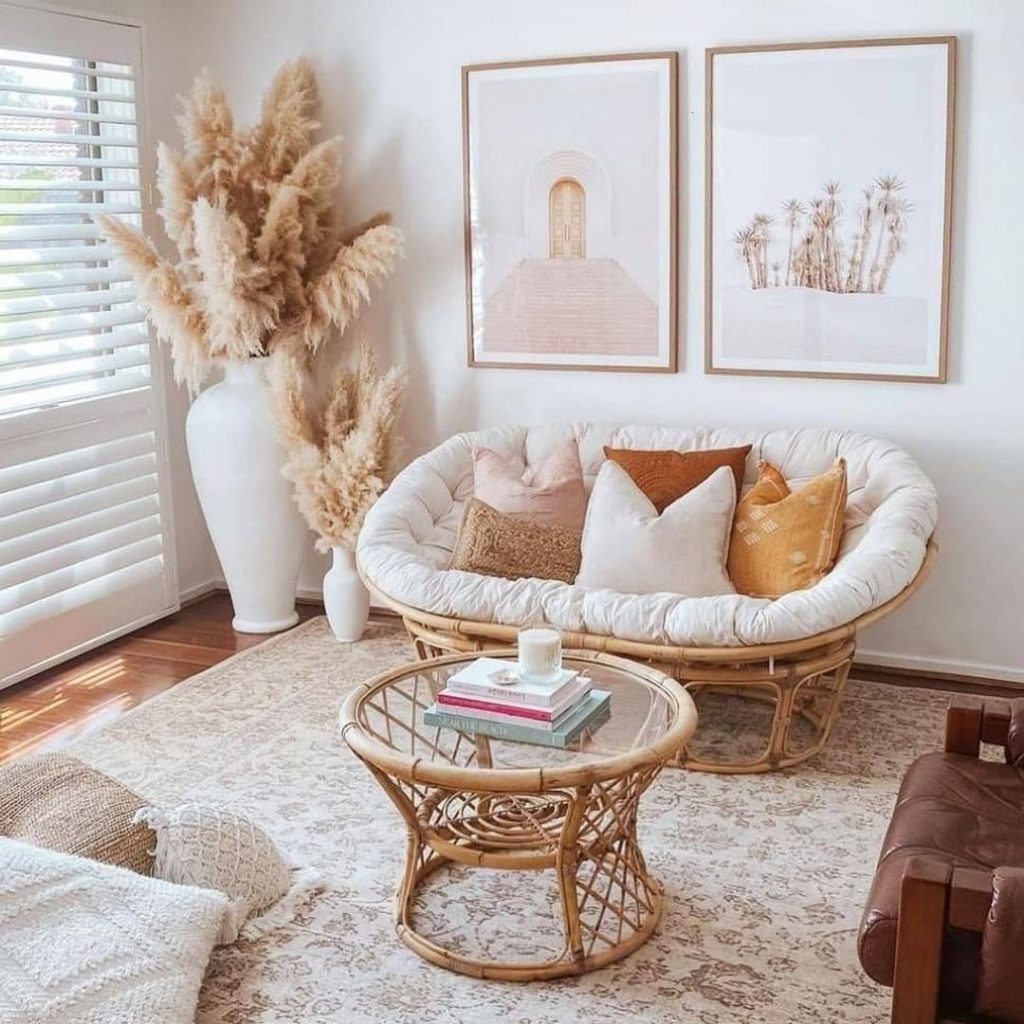 Oriented living room interior decor is all about simplicity and this is the perfect design for that.
10. Tropical Living Room Design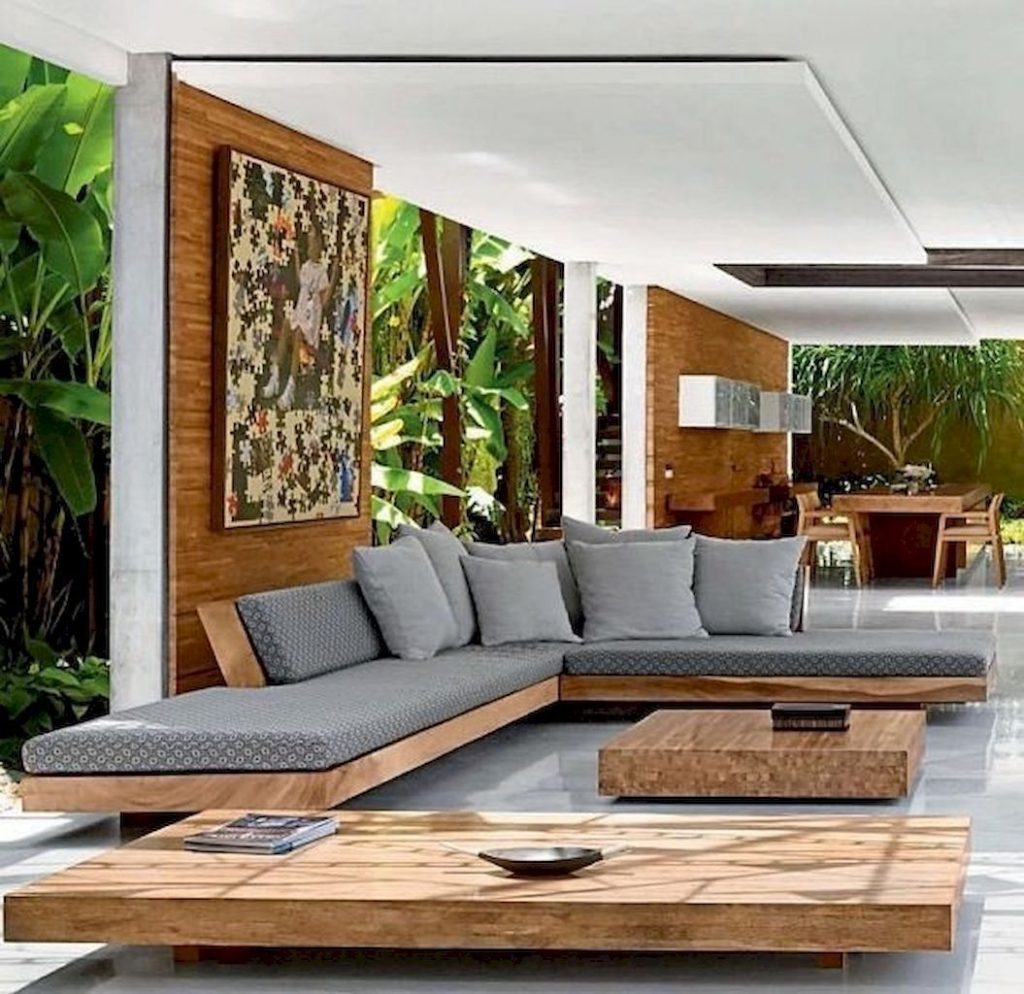 Here is an exciting tropical living room decor we can't get enough of.
11. Stunning And Simple Decor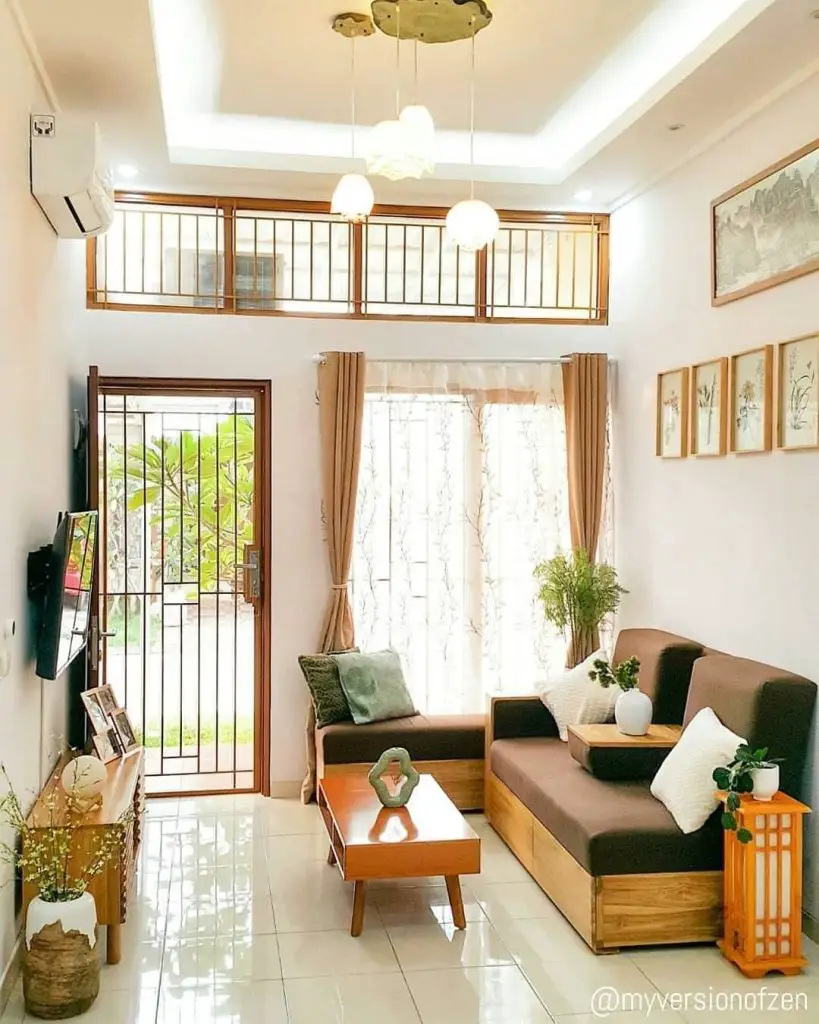 Stunning is the world that comes to mind looking at this living room design.
12. Sophisticated Living Room Setting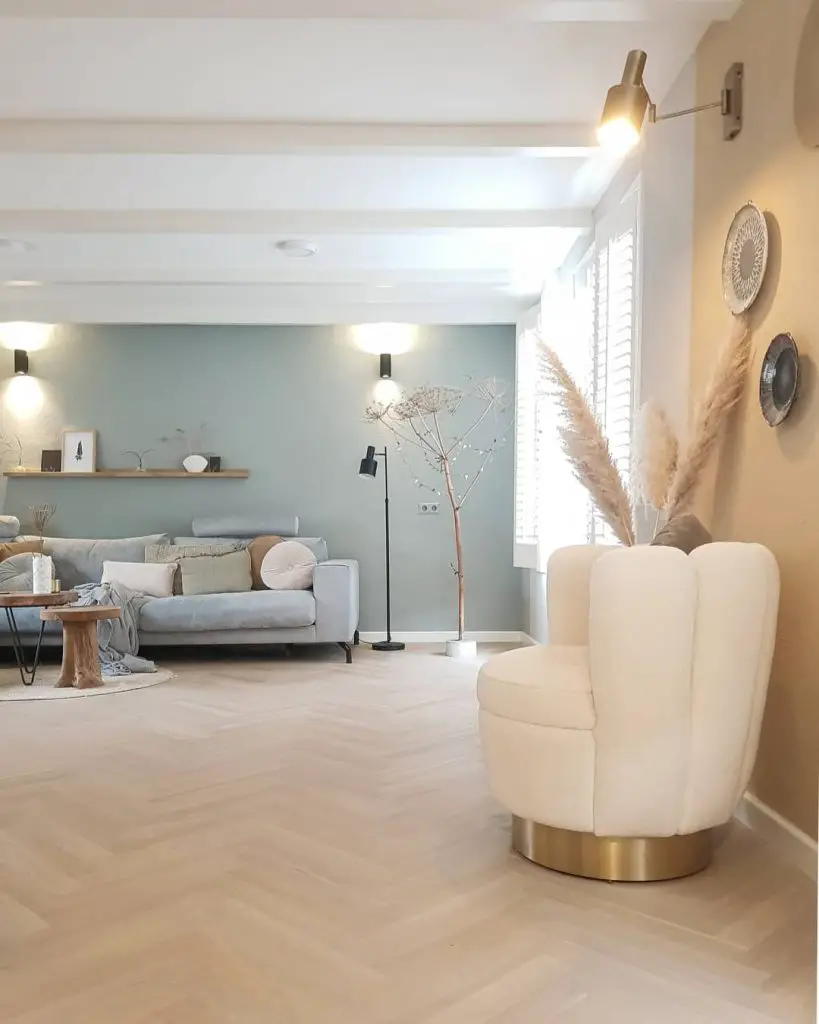 This is a really gorgeous room and it's quite spacious as well. The combination of cool colours has help created a smooth ambiance that is welcoming to lot's of people.
13. Elevate With Lemon Green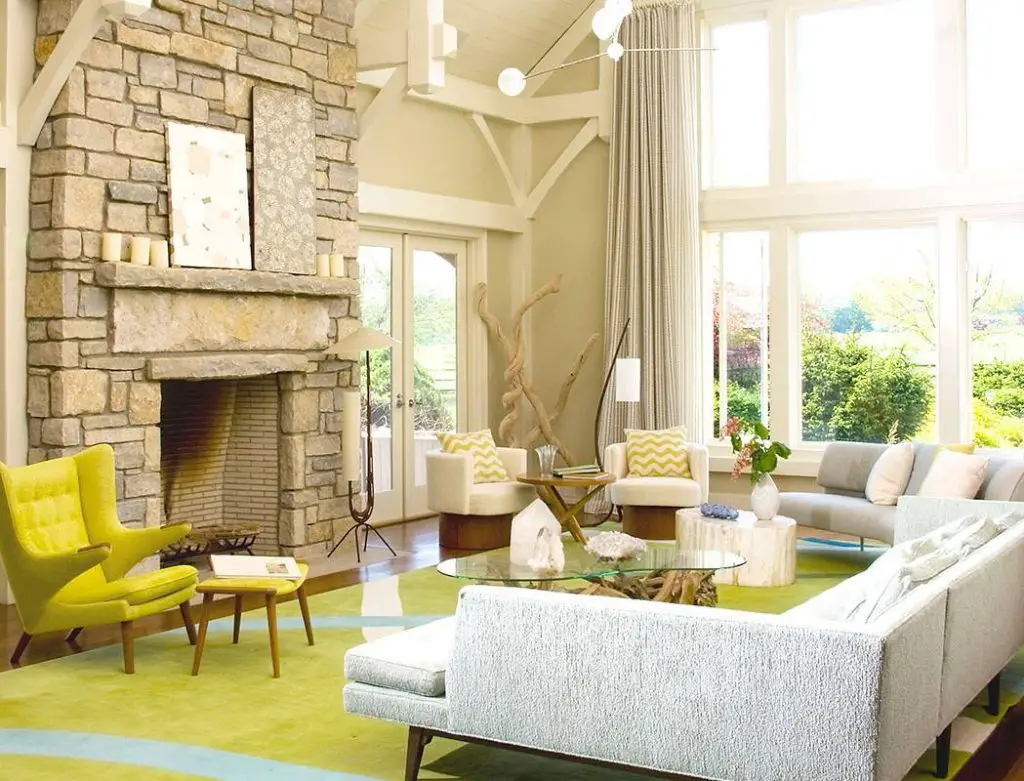 A simple lving doesn't have to be plain and boring, you can fun with colours like lemon to elevate the look and help it stand out. This is definitely a classy and really interesting room design.
14. Cosy Living Room Décor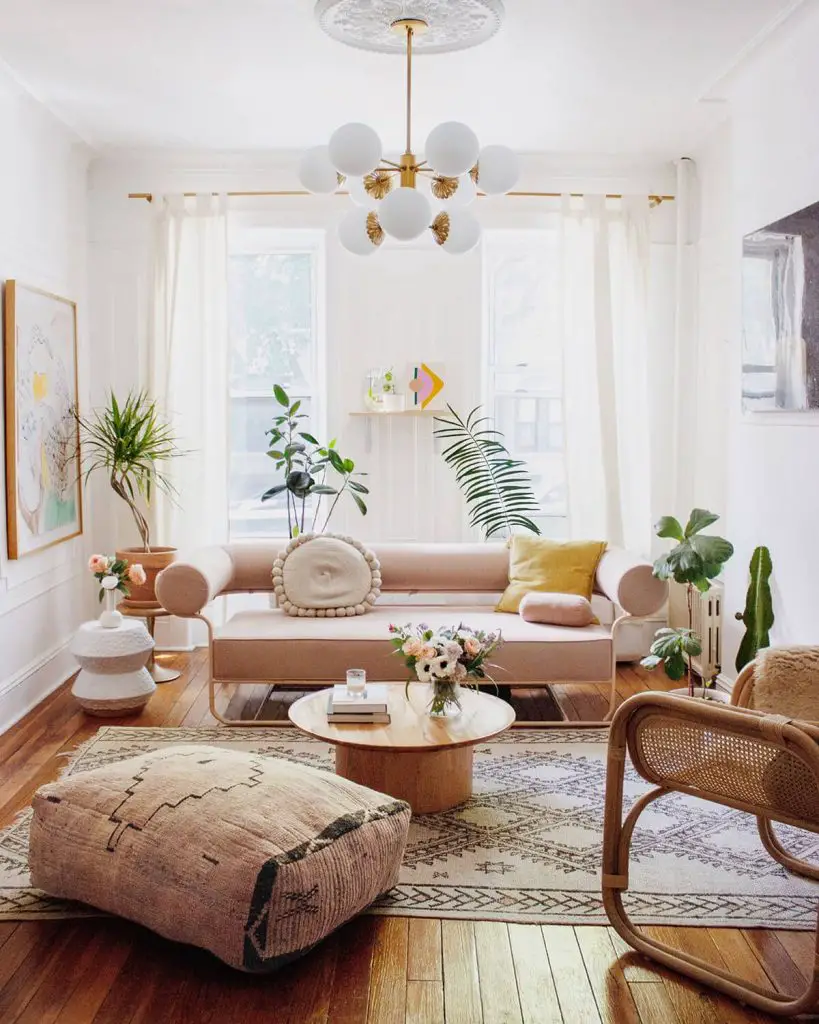 To create cosy living room, all you need is a not so bright colour and less furniture is perfect while you bring it all together and above is the perfect living room to inspire you.
15. Small Living Room Decor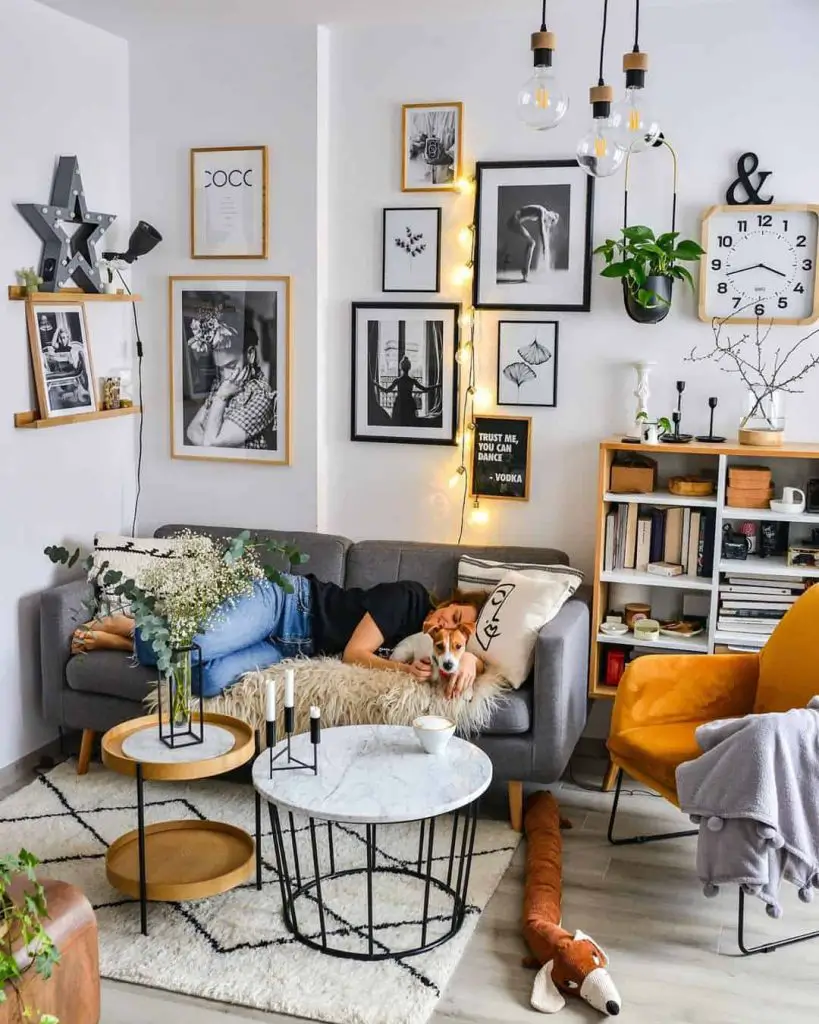 Small space living room can be really fun and comfy if you work with the space rather than against it. Here is the perfect way to design a living room with making it look cramped up.
16. Boho Living Room With Green Touch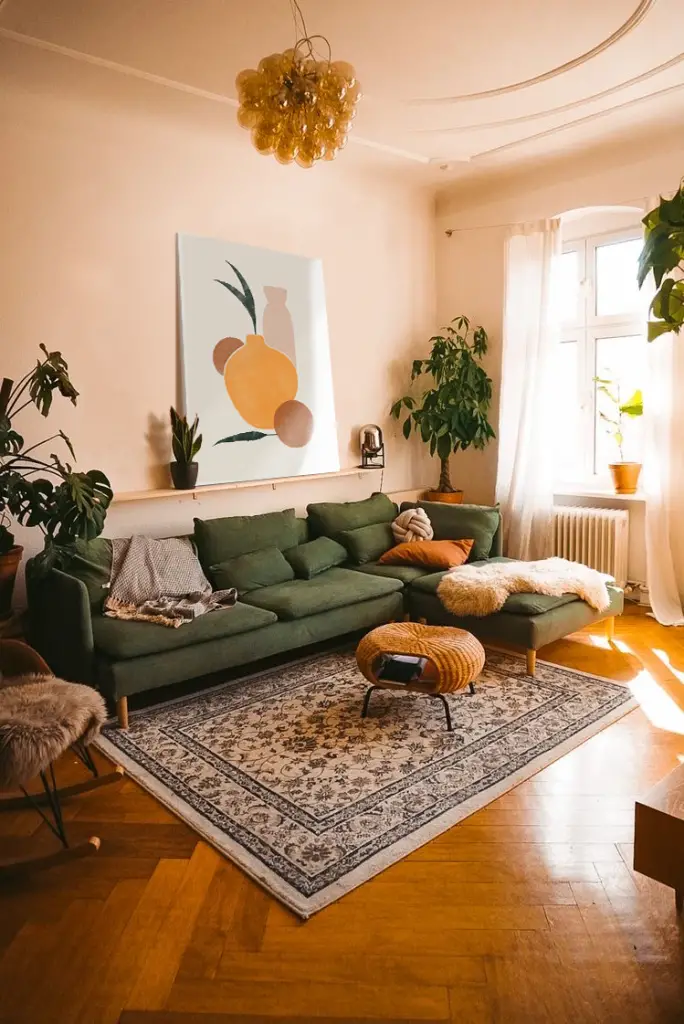 This a living room that combines modern and traditional design all in one. It's quite classy and not overly too much either.
17. Pink Living Room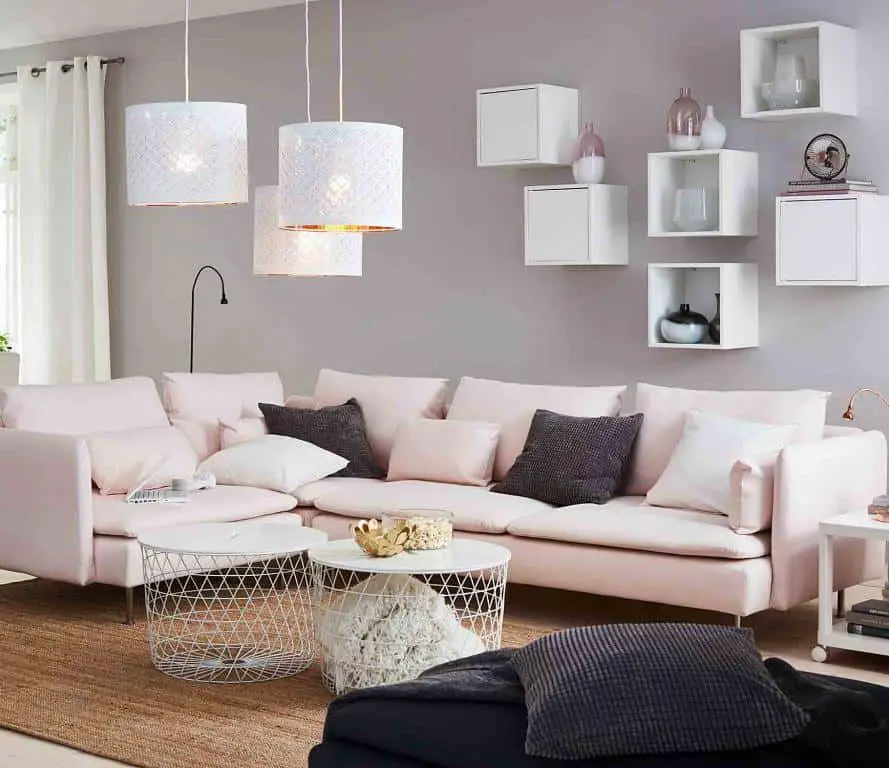 Pink is that colour we can't get enough of. It definitely stands out when used as a couch and it's worth trying out if you need to keep things a bit bold.
18. Warm Home Décor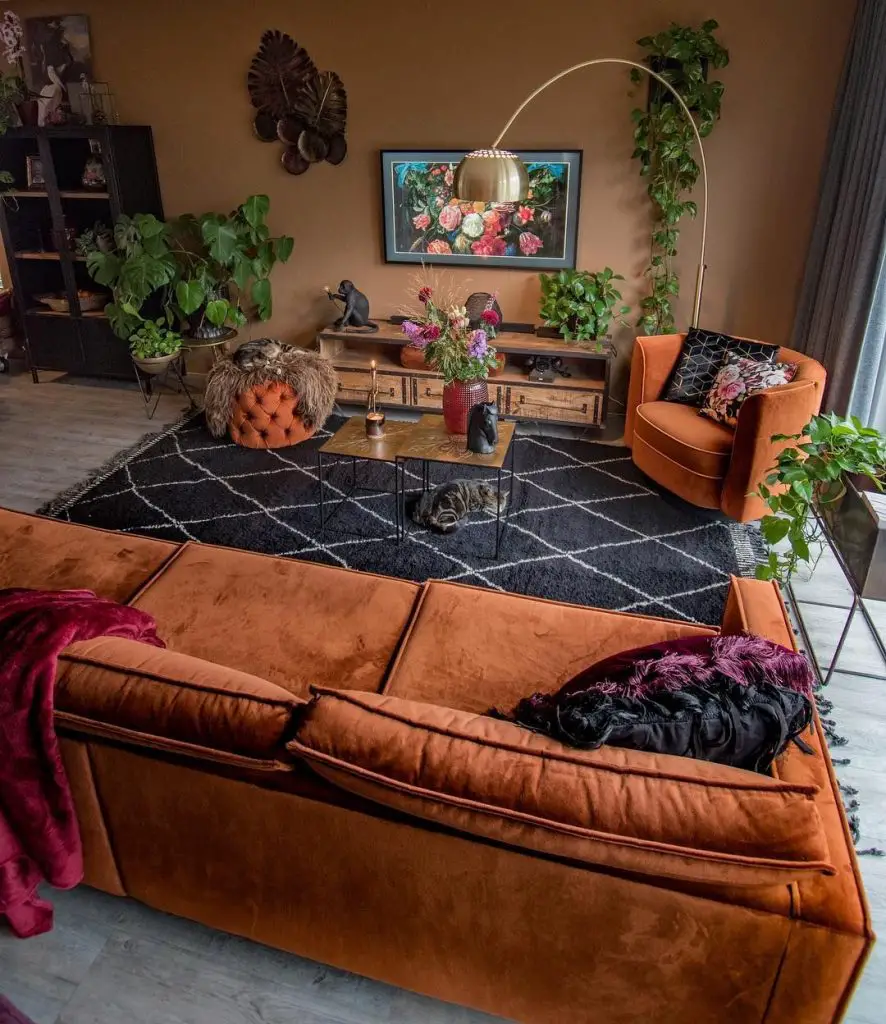 A luxury room doesn't have to be dramatic, just simple and elegant will do just fine.
19. Minimal Bohemian Living Room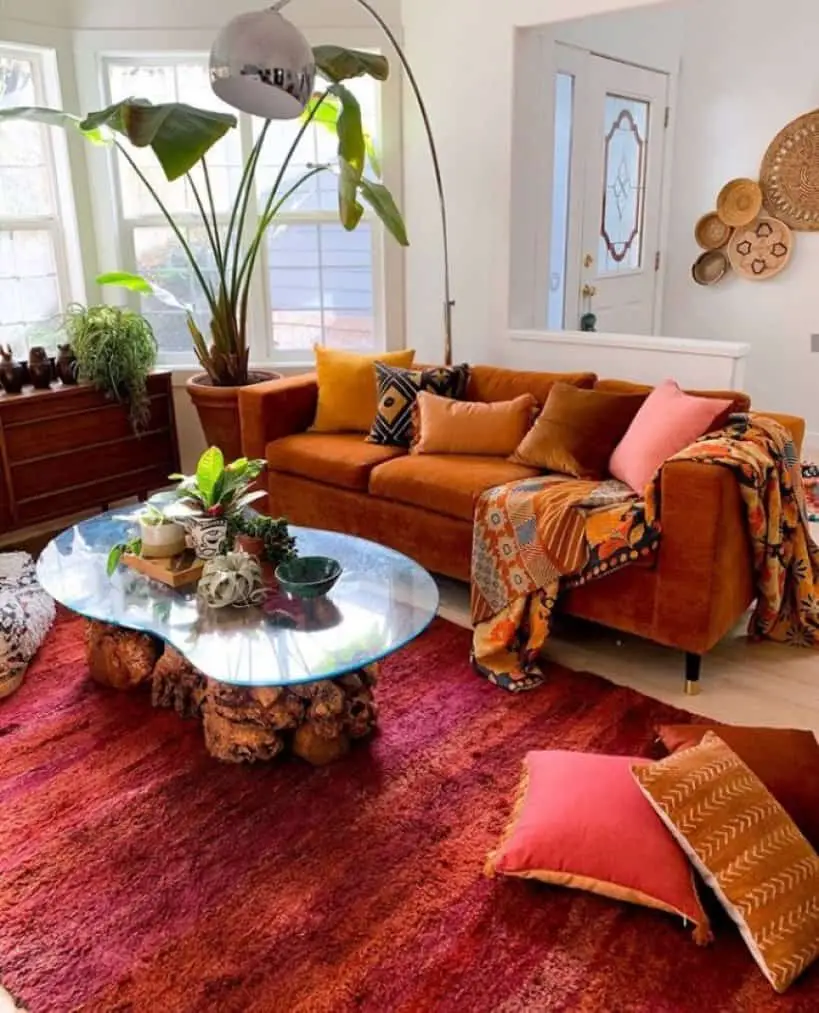 When it comes to a bohemian living room, you need mixture of colours to make it look exciting as done in the living room picture above.
20. Scandinavian Home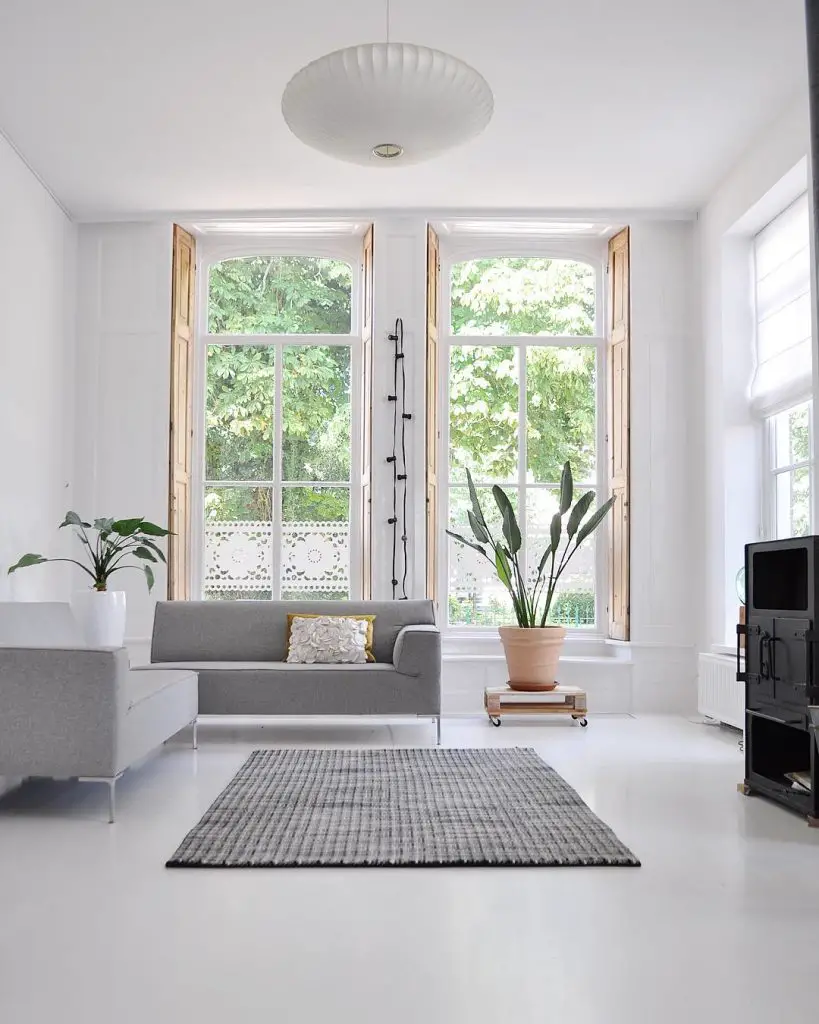 This is a really beautiful room design you can't help but love.
21. Minimal Space Living Room Design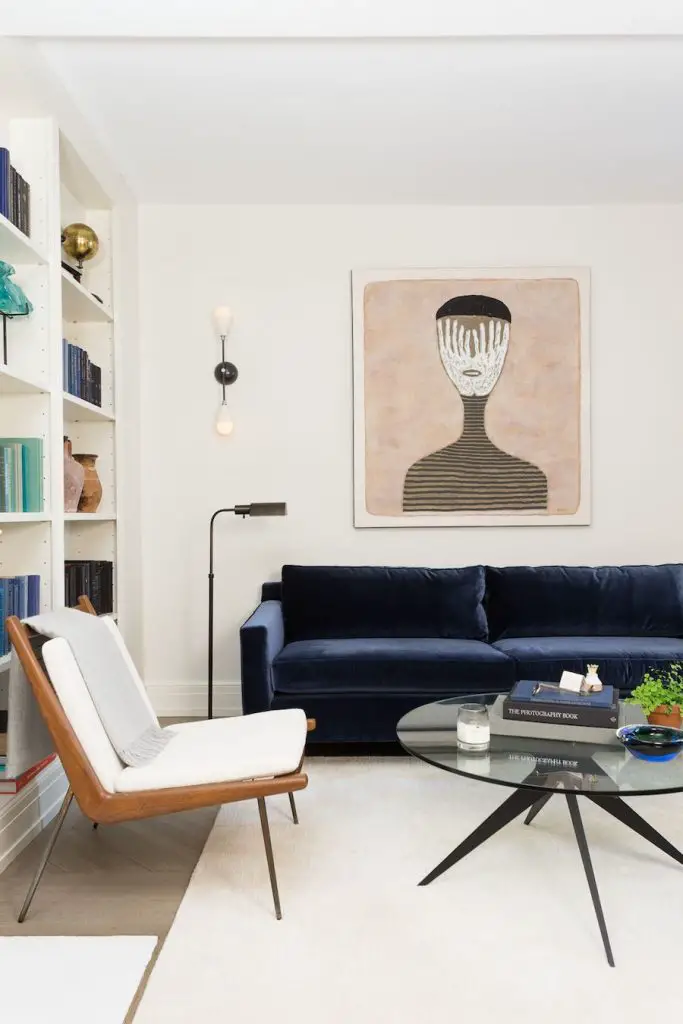 This is a simple living room you can sit and relax.
22. Colourful Living Room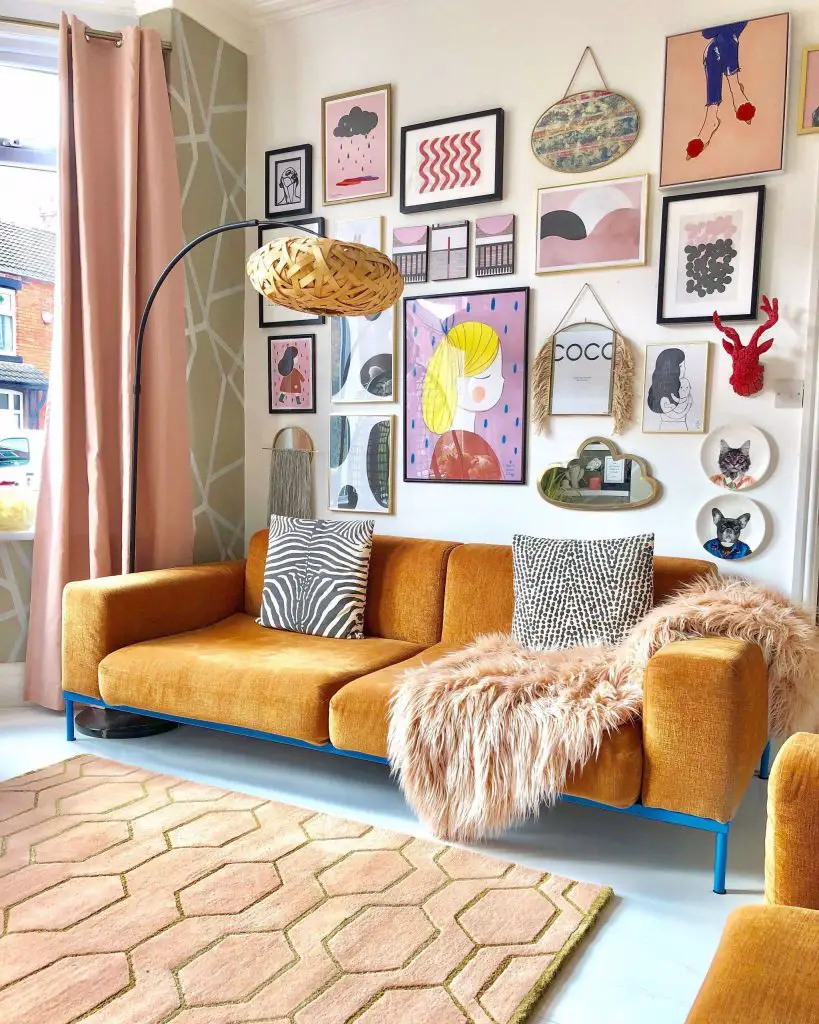 A colourful simple living room doesn't have to involve bright and bold colours. It just have to be combination of really fun colours.
23. Neutral Room Design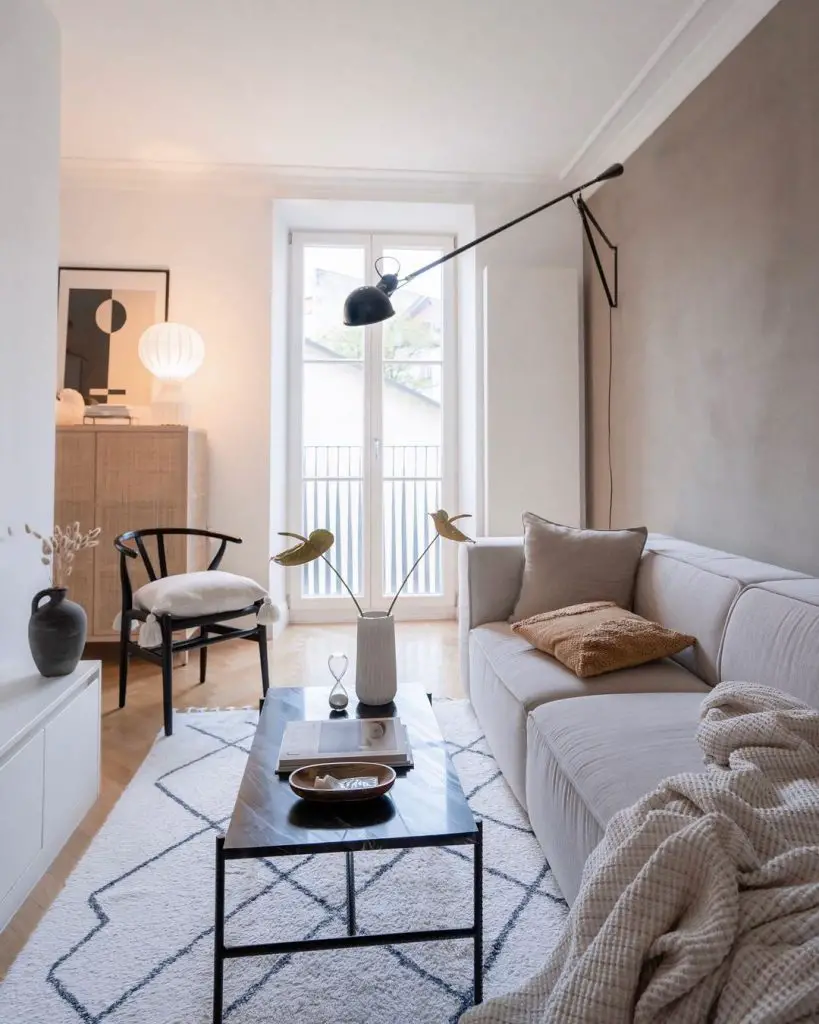 A neutral living is that exciting room interior we all want but can't seem to figure out. Here is a perfect example of a neutral living room to inspire.
24. Cool Living Room Interior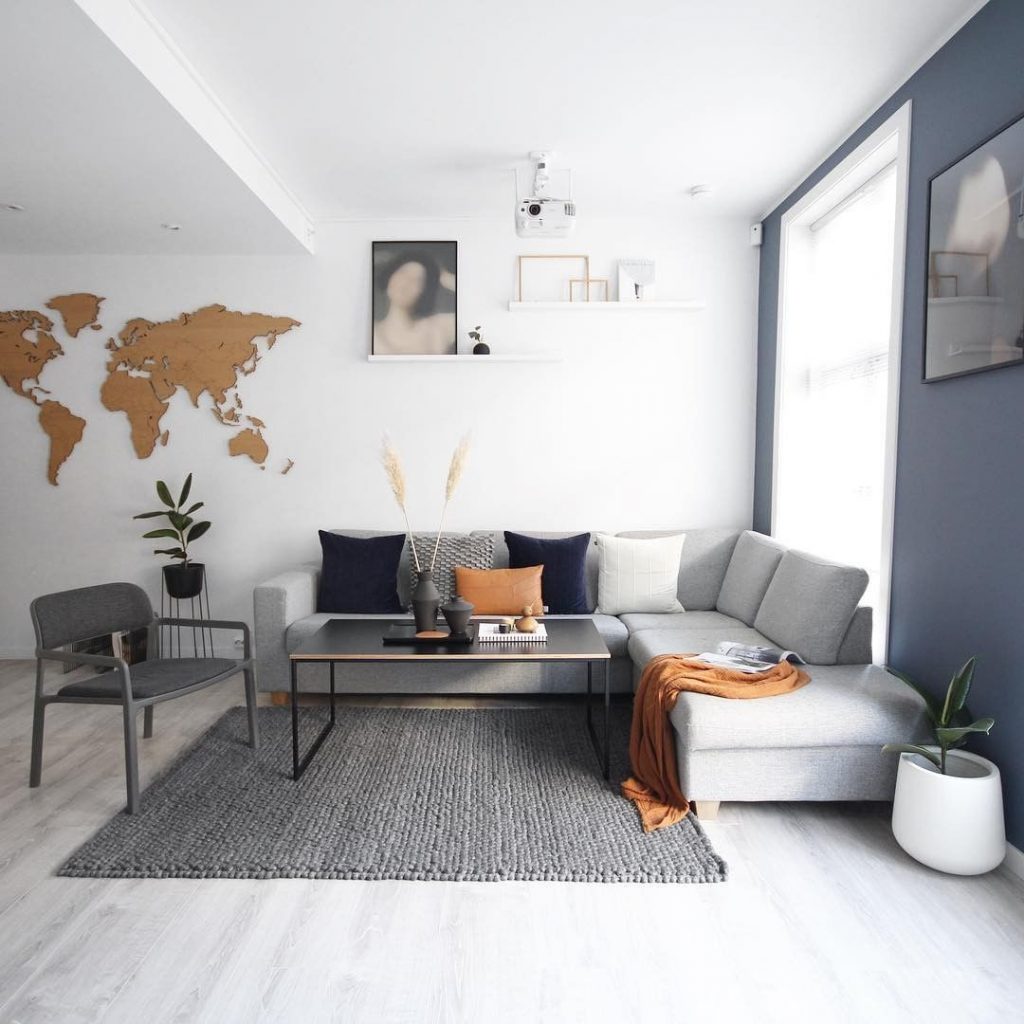 This is a cool living room interior you are sure to love and enjoy entertaining guest in.
25. A Minimal Storage Living Room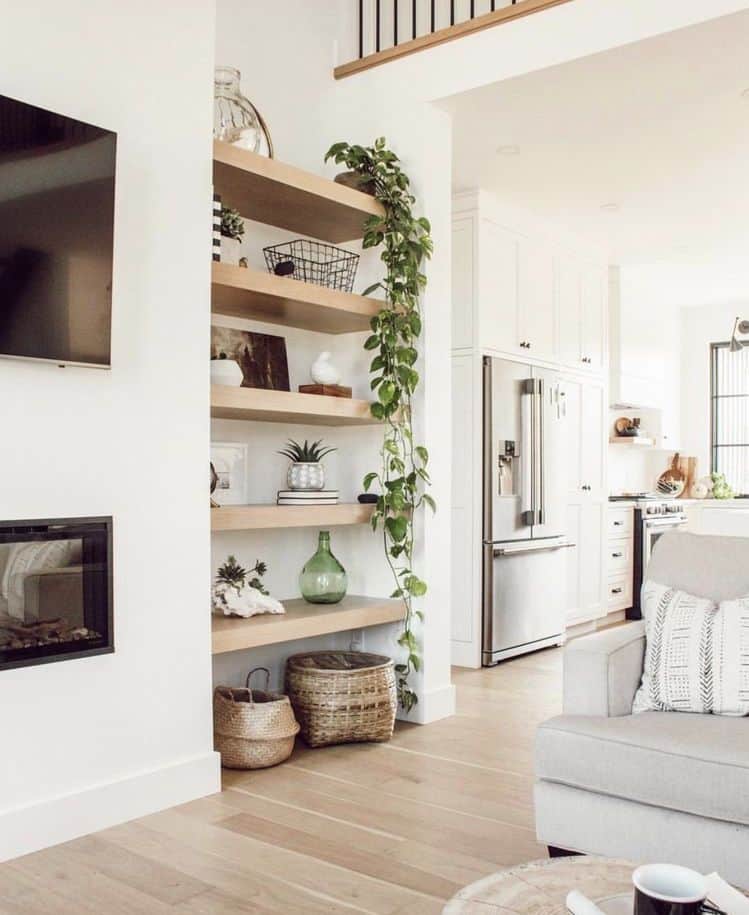 Here is an elegant living room design with storage designs to help keep it clutter free.
26. Simple With Storage Desk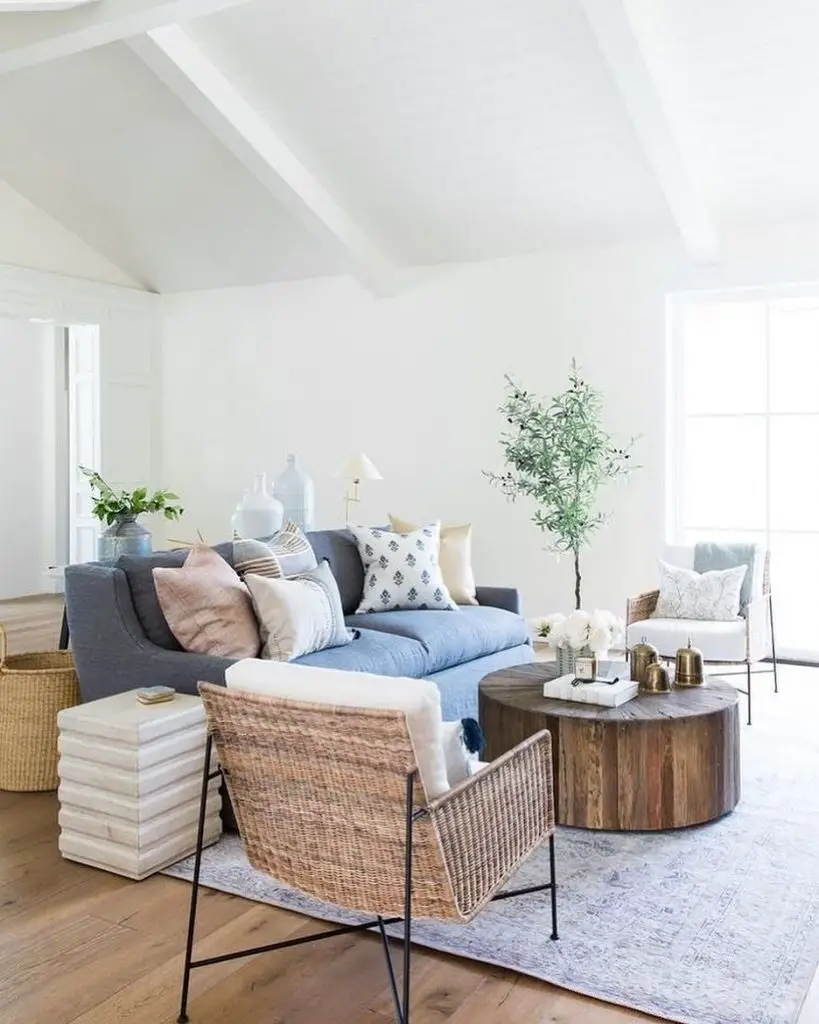 Another simple living room idea you can't help but love. This is really fancy and stylish.
27. Modern Living Room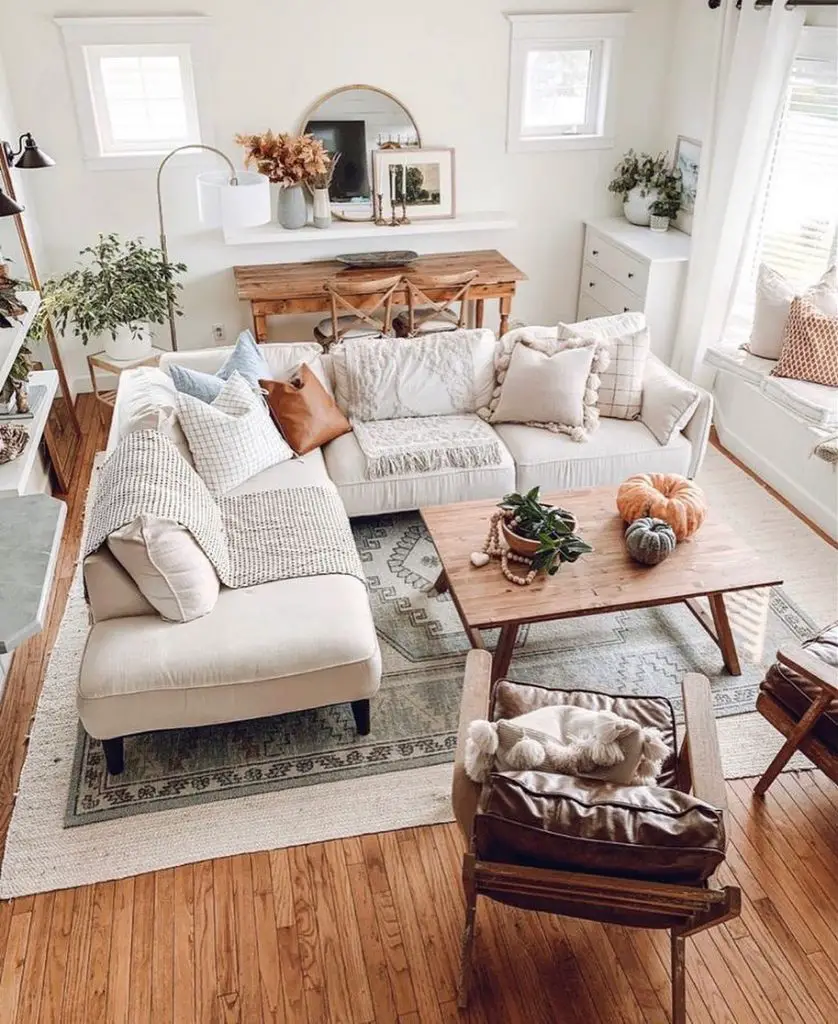 Modern living room is another interesting room décor we always look forward to when it comes to interior designs.
28. Fresh Minimal Room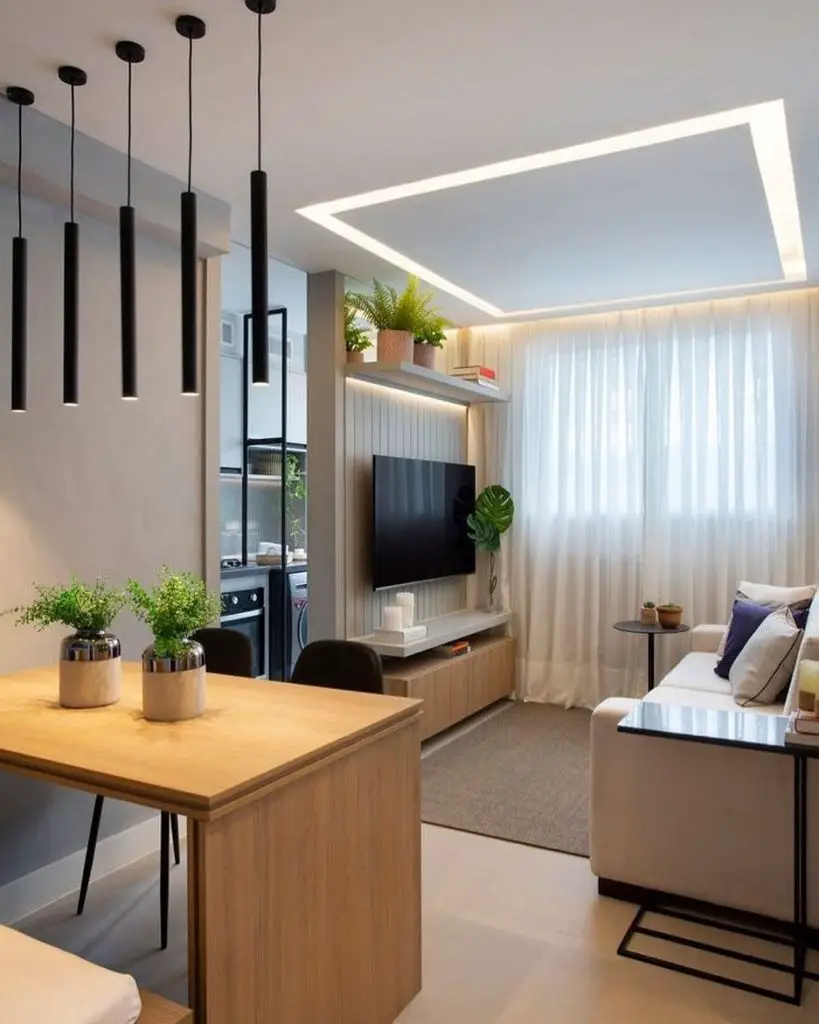 A living room décor should be very comfortable no matter how small it is. This is perfect if you are trying to add a workspace to your living room.
29. Spacious Living Room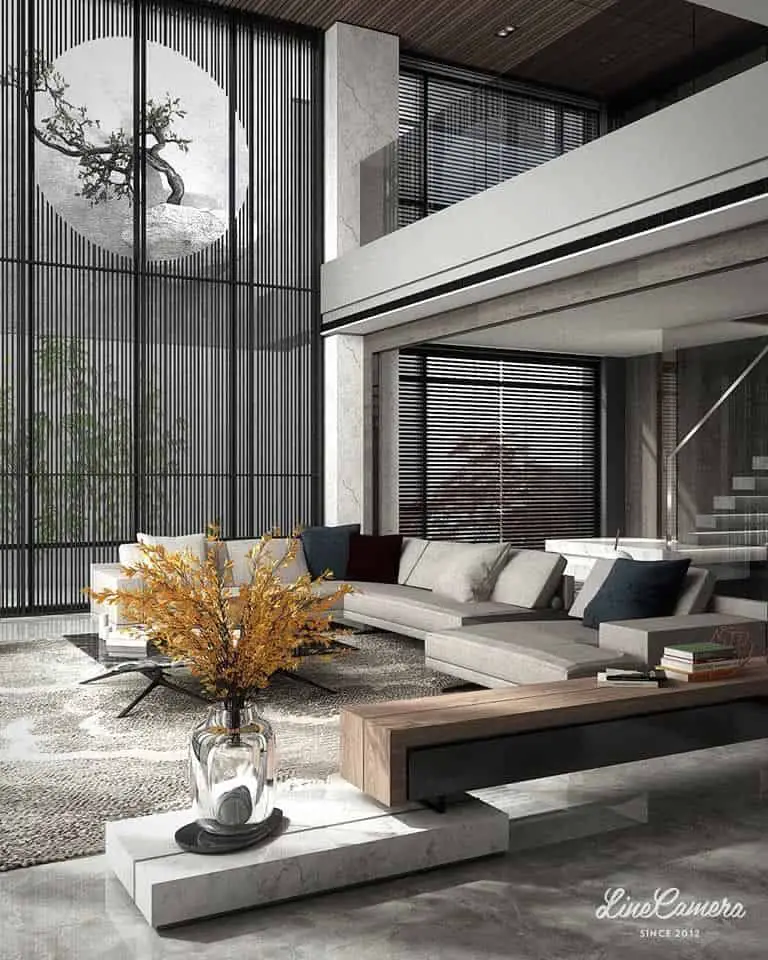 This living room is all about keeping it sophisticated and ensure it doesn't look all clumped up and dramatic.
30. Clutter Free Peach Living Room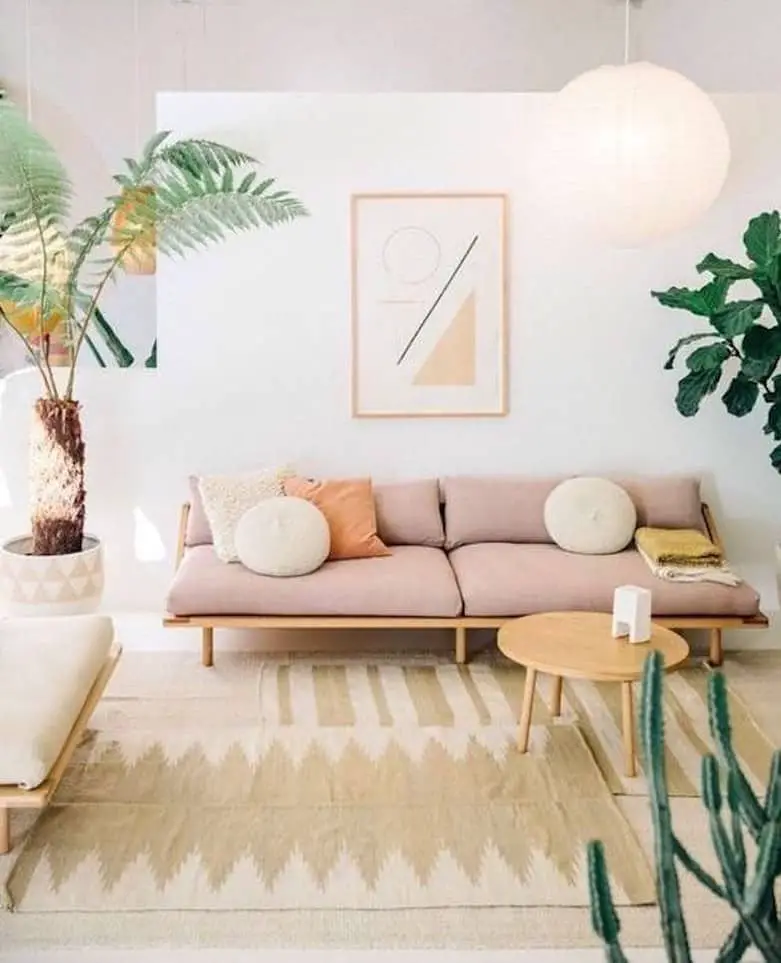 Your living room should be fun and exciting regardless of the colour you go for. This is a way to decorate with neutral colour without making it look dramatic or boring.
31. Muted Colours Living Room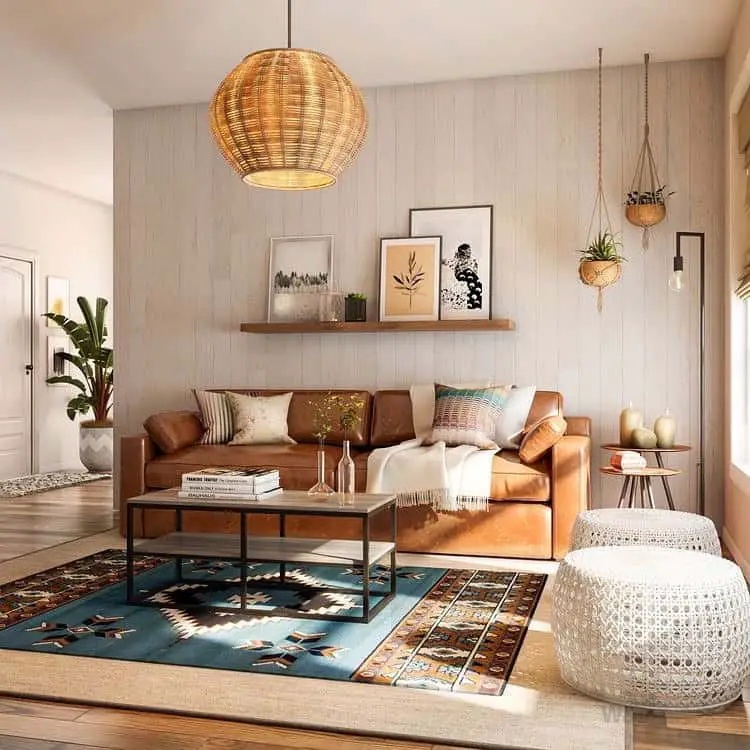 Keep it fun with neutral colours and ensure the colours all lead into each other without being too much or too plain.
32. Mix Shades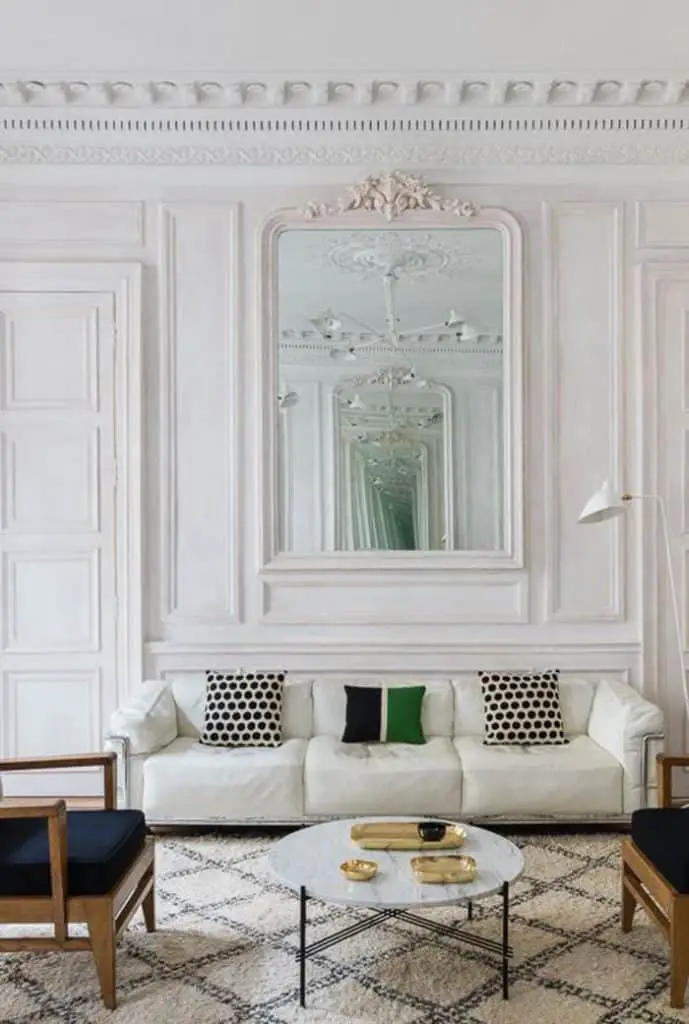 Mix shades if you do not want it being boring.
33. Stylish Living Room Decor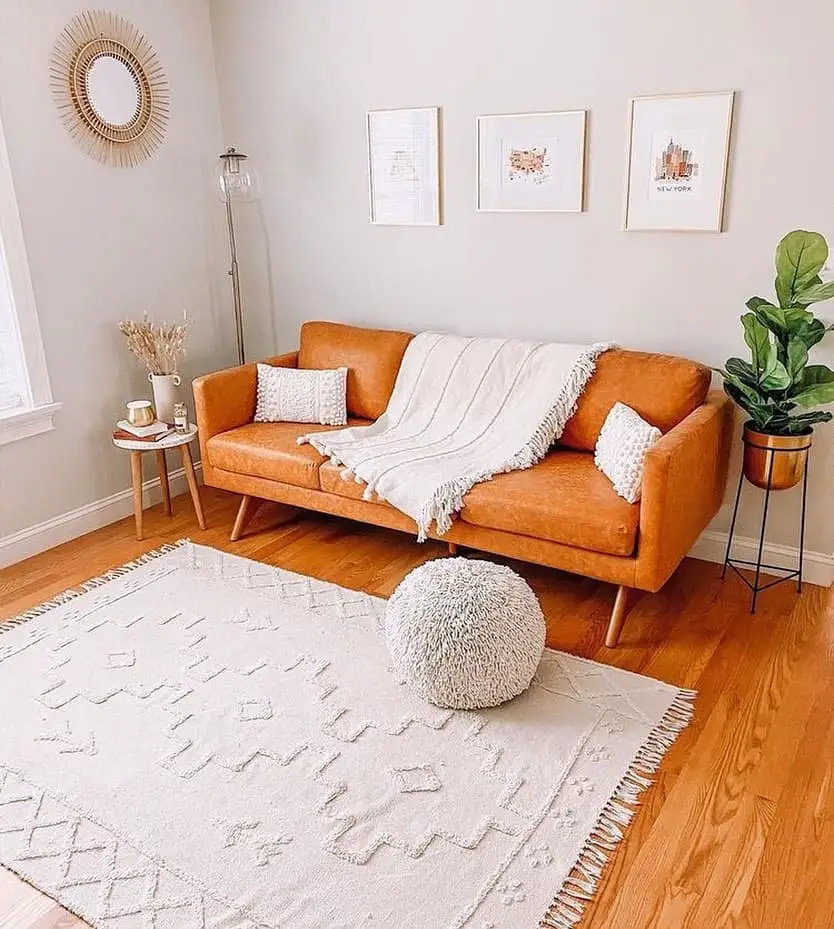 A floor rug changes and tune up the designs in a living room.
34. Achieve A Balance With Netral Tone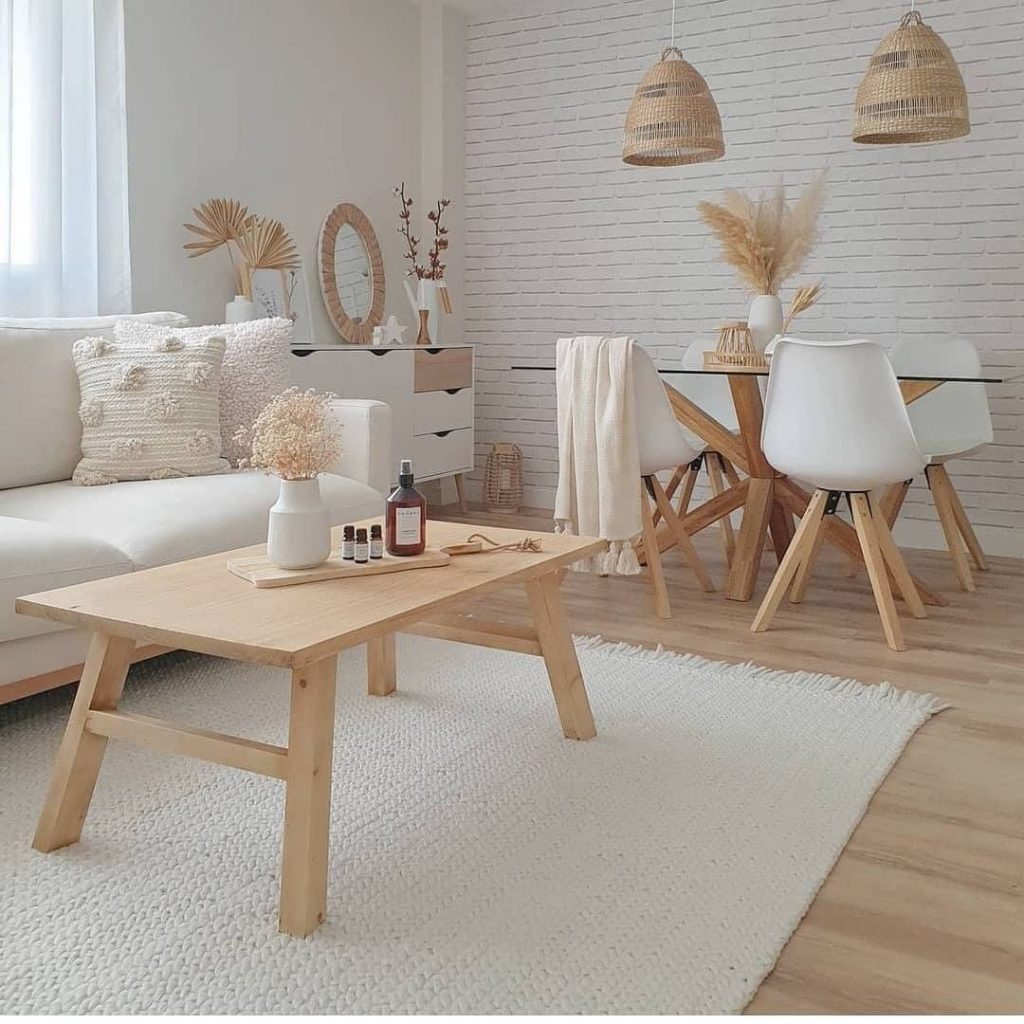 Aim for neat neutral designs to achieve a balance with everything.
35. Detailed Living Room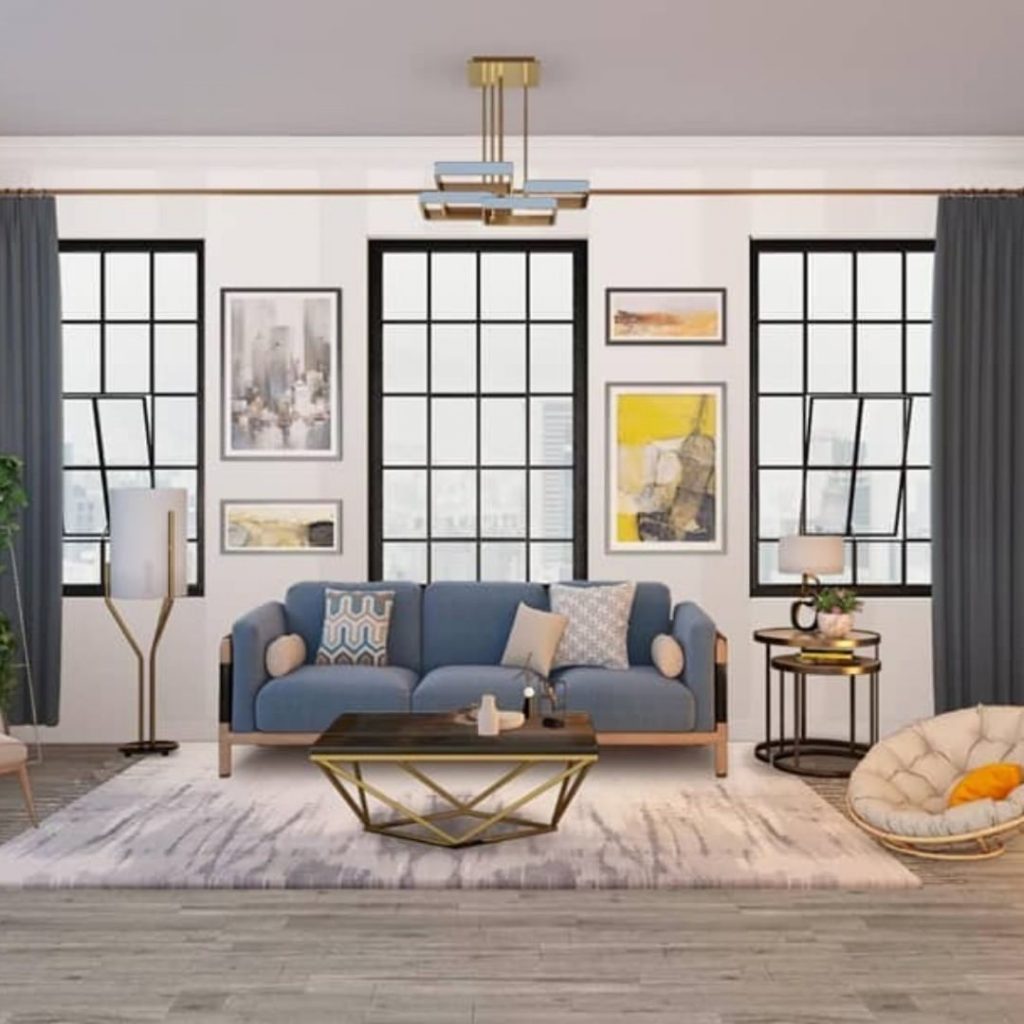 Using various shades and textures will help add more depth to the design.
36. Nature Inspired Design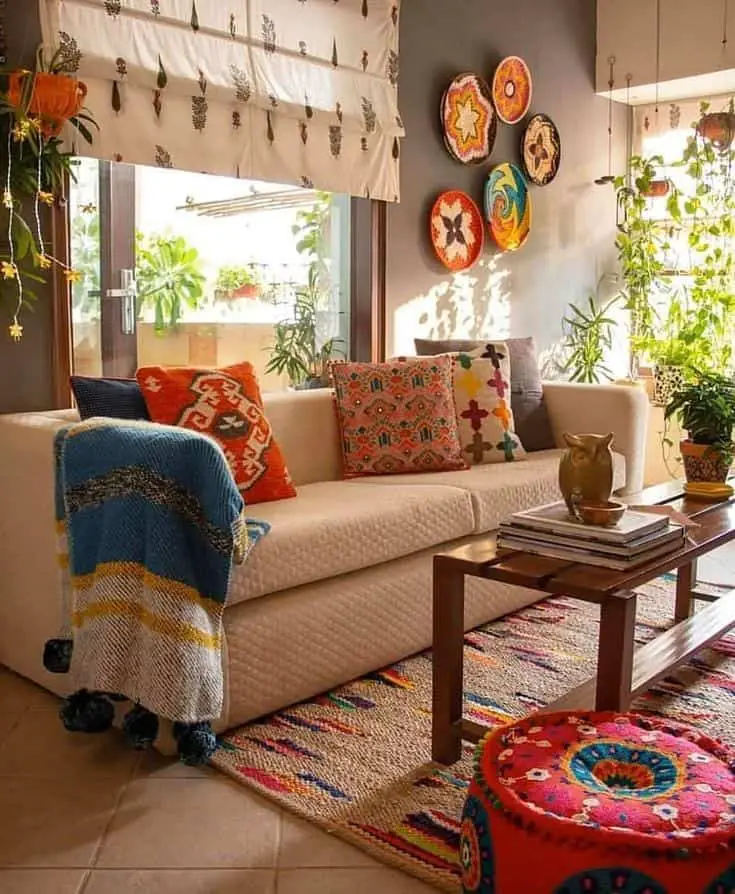 If you are into adding nature to your living room then here is the perfect minimal living room to inspire you.
37. Calm Architecture Living Room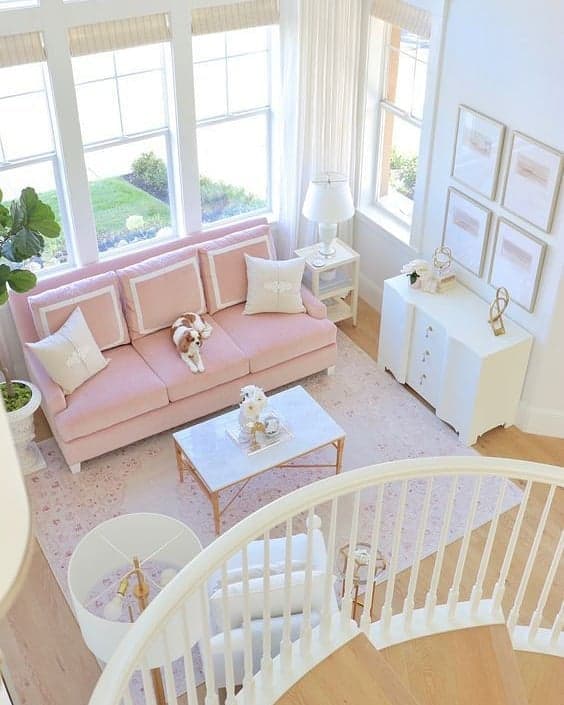 If you want your living room to make a bold statement then you need to ensure the colors are not boring or too bright either.
38. Minimalism With Neutral Tone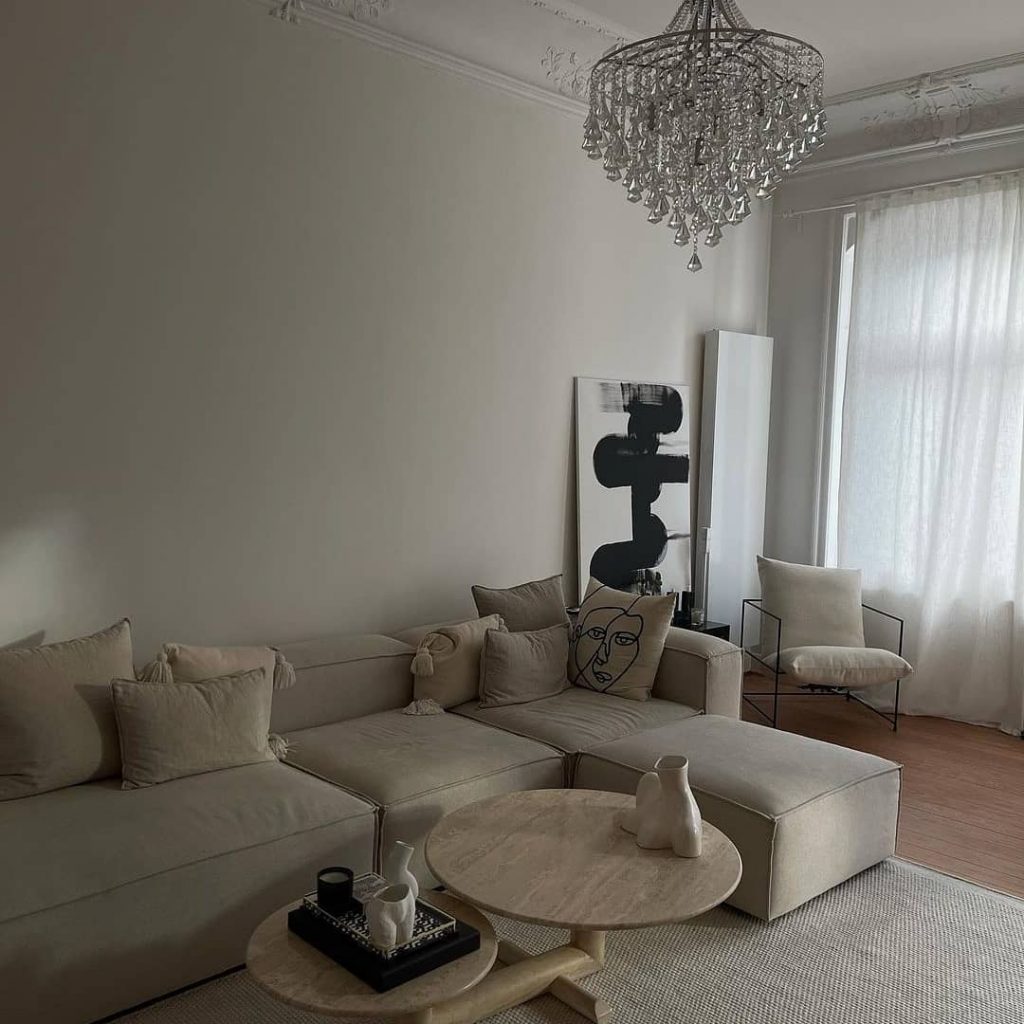 Neutral tones are considered the perfect shades for any minimalist living room and here is the perfect example of how it ought to be.
39. Dark And Smooth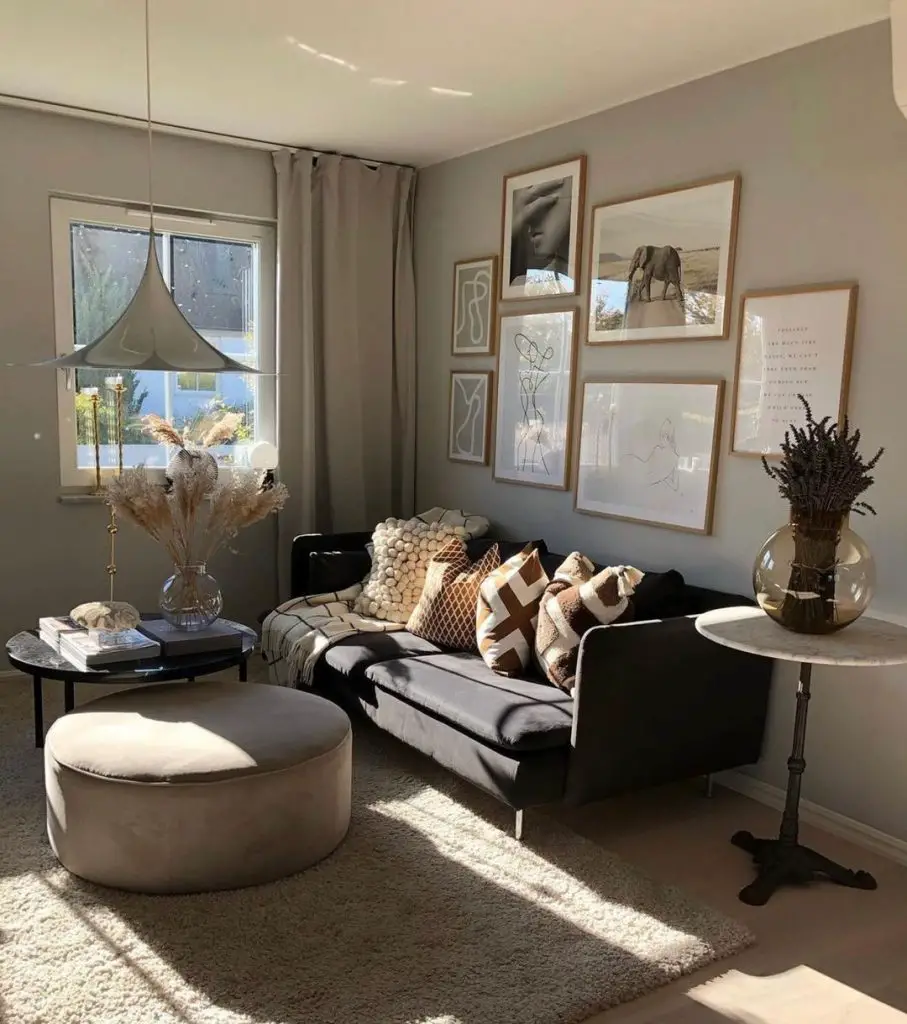 A dark and smooth living room decor tend to turn out really great than imagined.
40. Comfy And Cool Room Design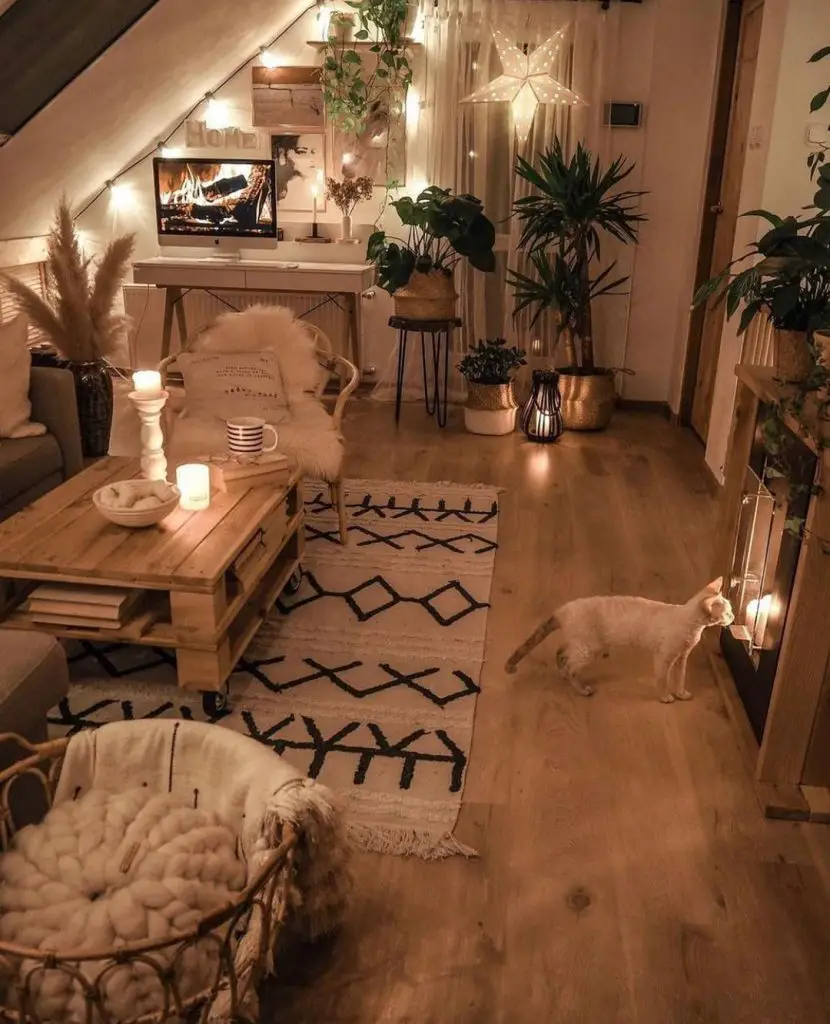 Simple and stylish does the trick when it comes to minimal living room.
41. Trendy Greenery Living Room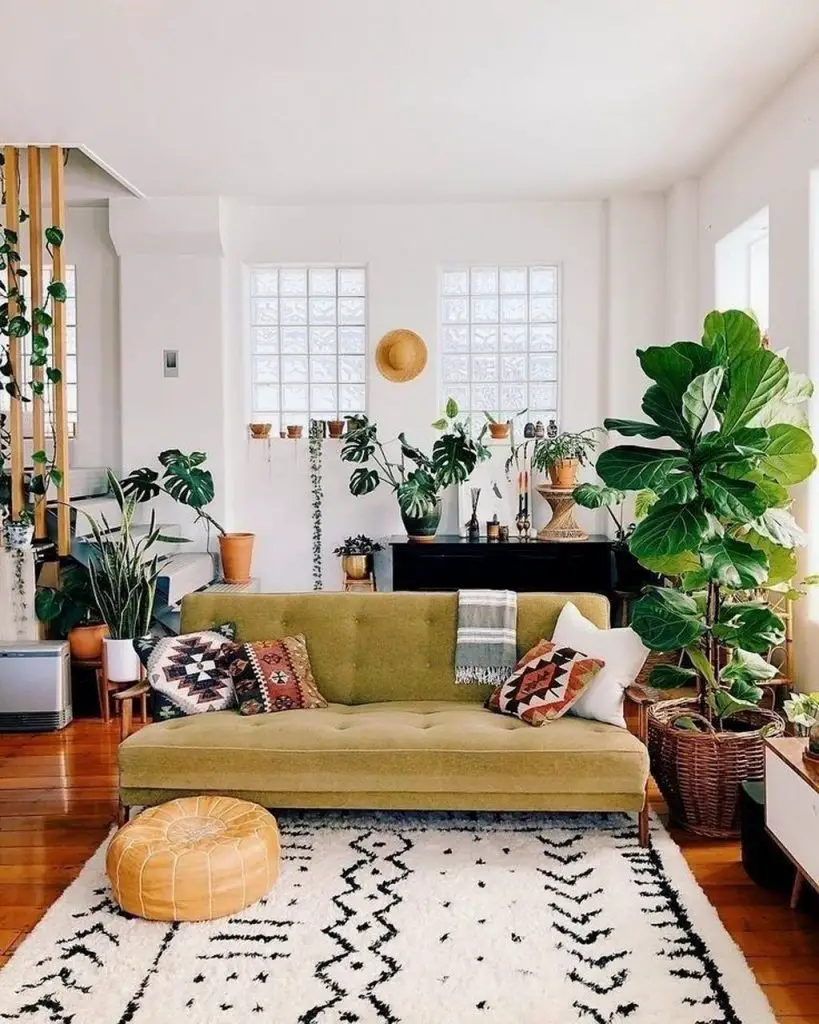 Plants are sure to bring any space to life and they are really easy to add to a living room design.
42. Teal Sofa Living Room Design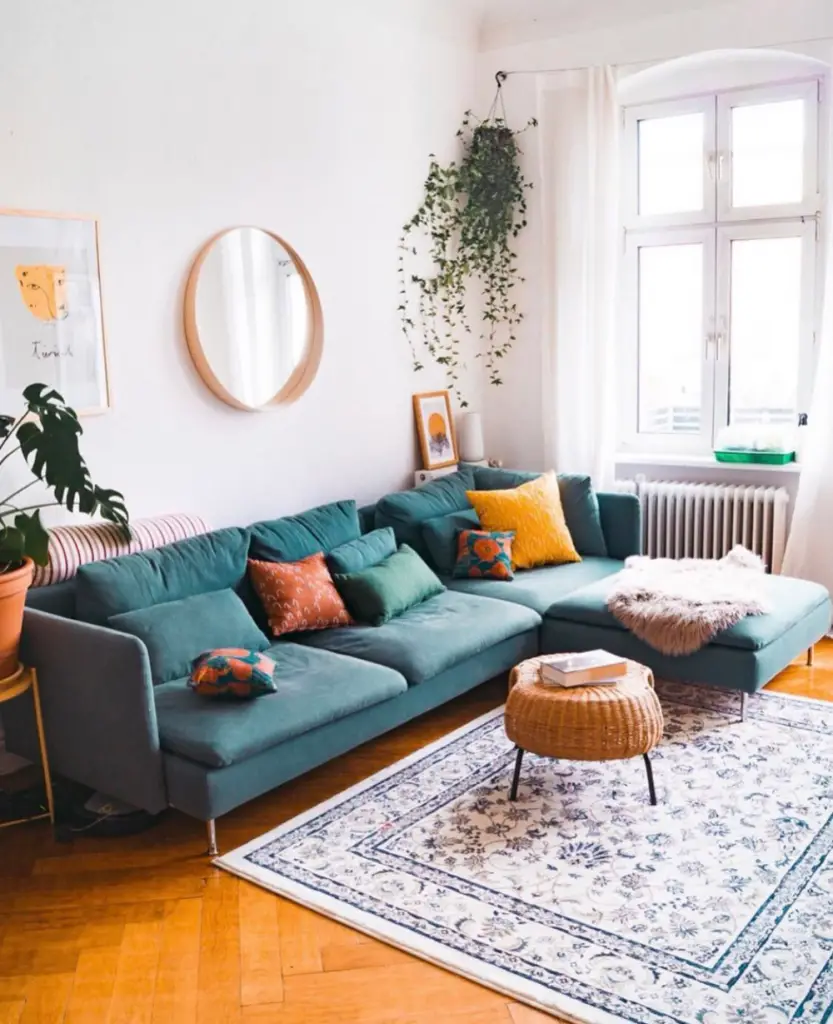 Minimal living room can definitely be colourful with the right guide and inspiration like the one above.
43. Minimal And Doable Living Room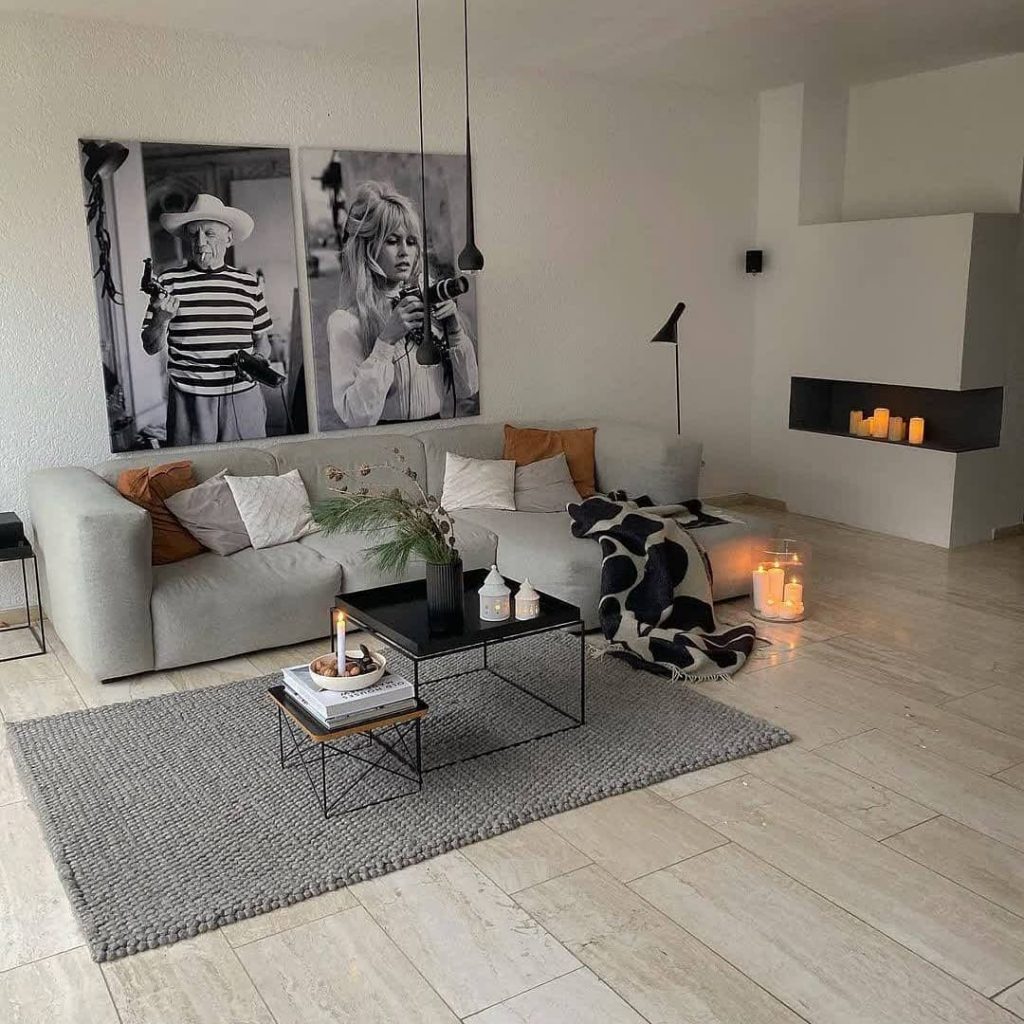 White does not have to be plain or boring if you have the right living room décor to inspire you. For an edgier look, try leaning the artwork against the wall on the floor.
44. Concrete Minimal Design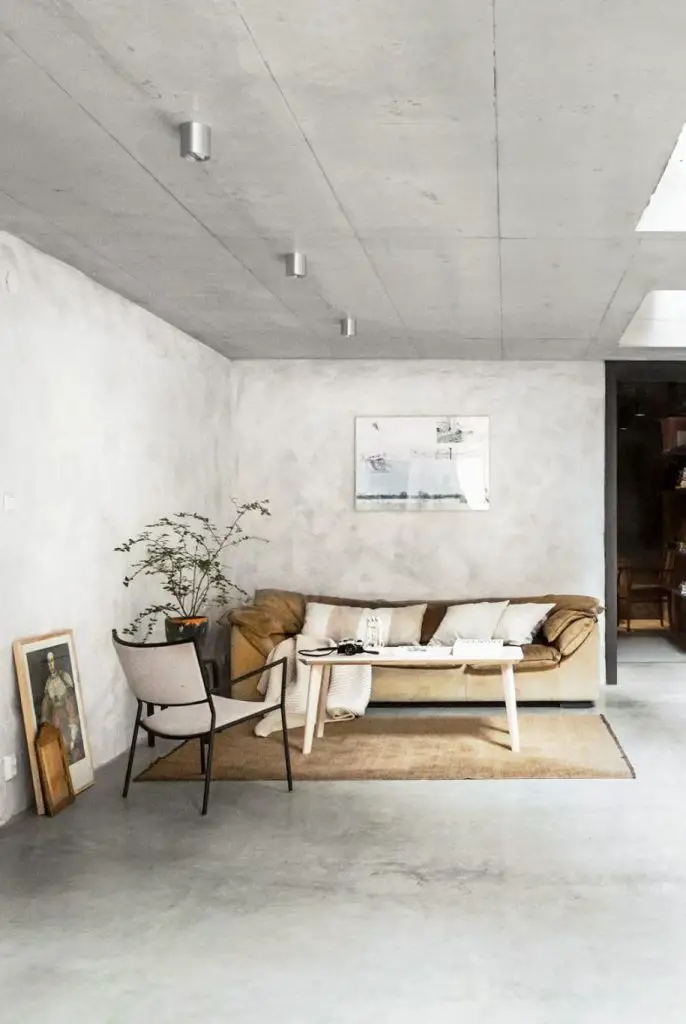 Here is another warm and cosy living room idea for you.
45. Timeless Minimal Design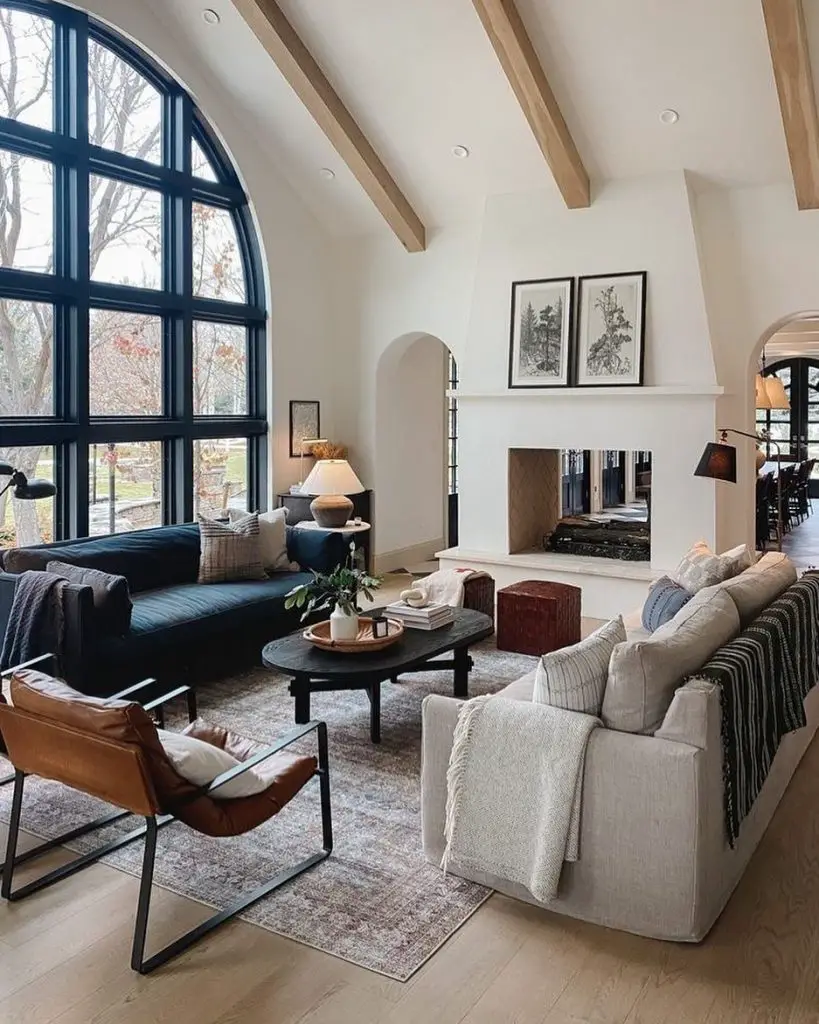 If you plan on entertaining guest then here is the perfect living room for you.
46. Small Modern Minimal Living Room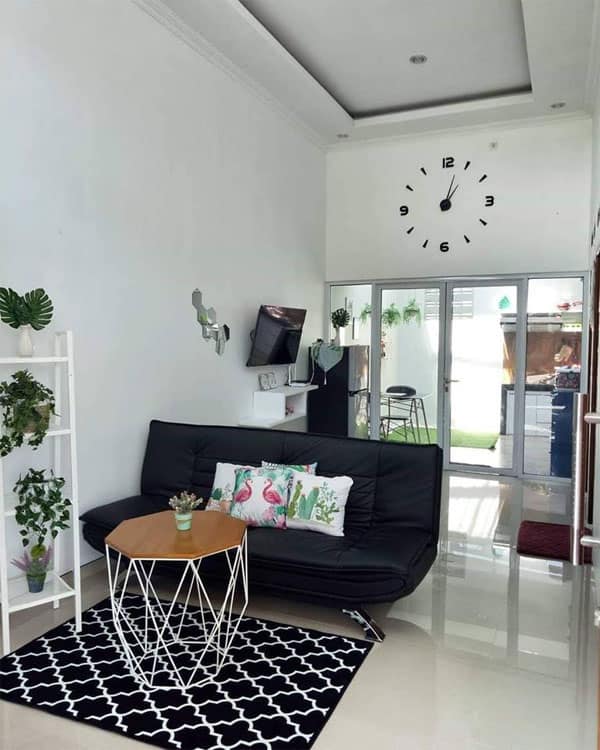 Here is a way to combine texture and pattern without making your living room look boring.
47. Brown Decor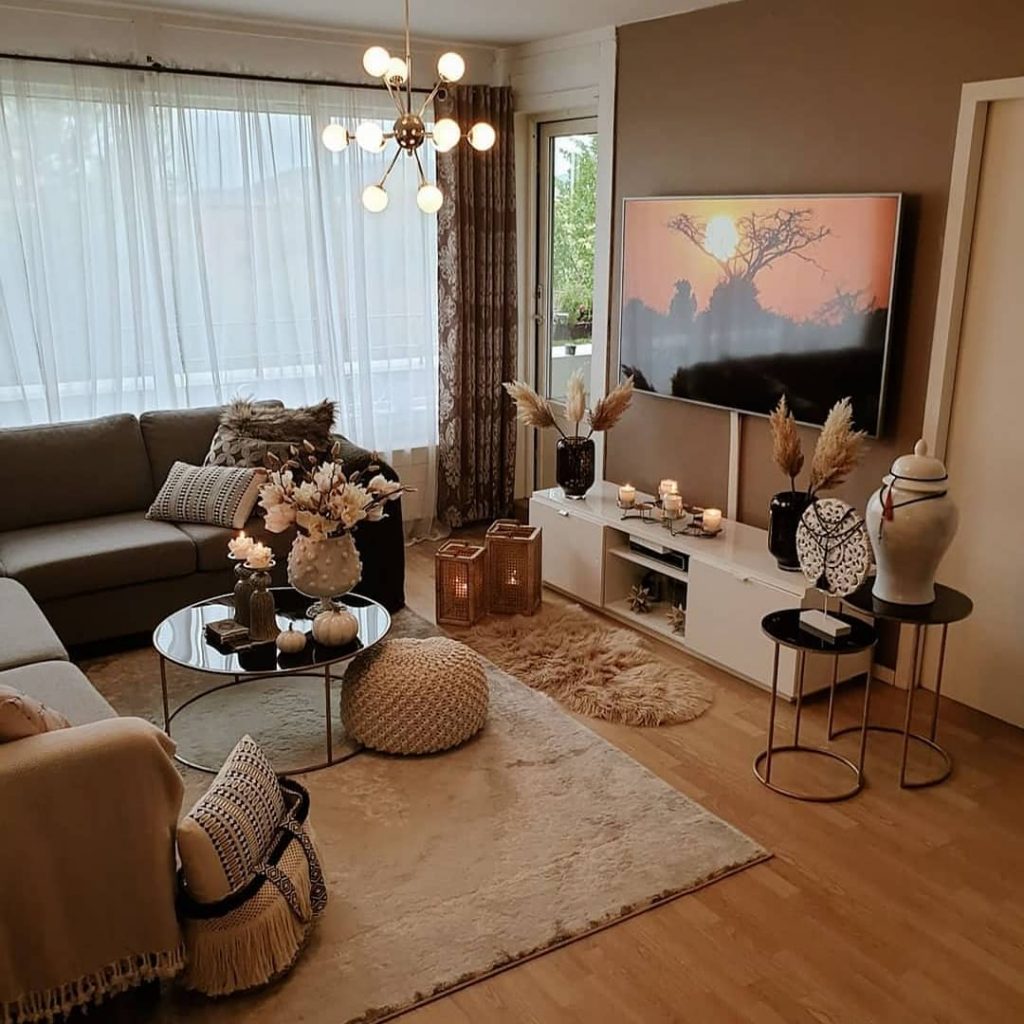 A neutral brown living need not be overly dramatic, just classy and stylish as done in this living room.
48. Incorporate Canvas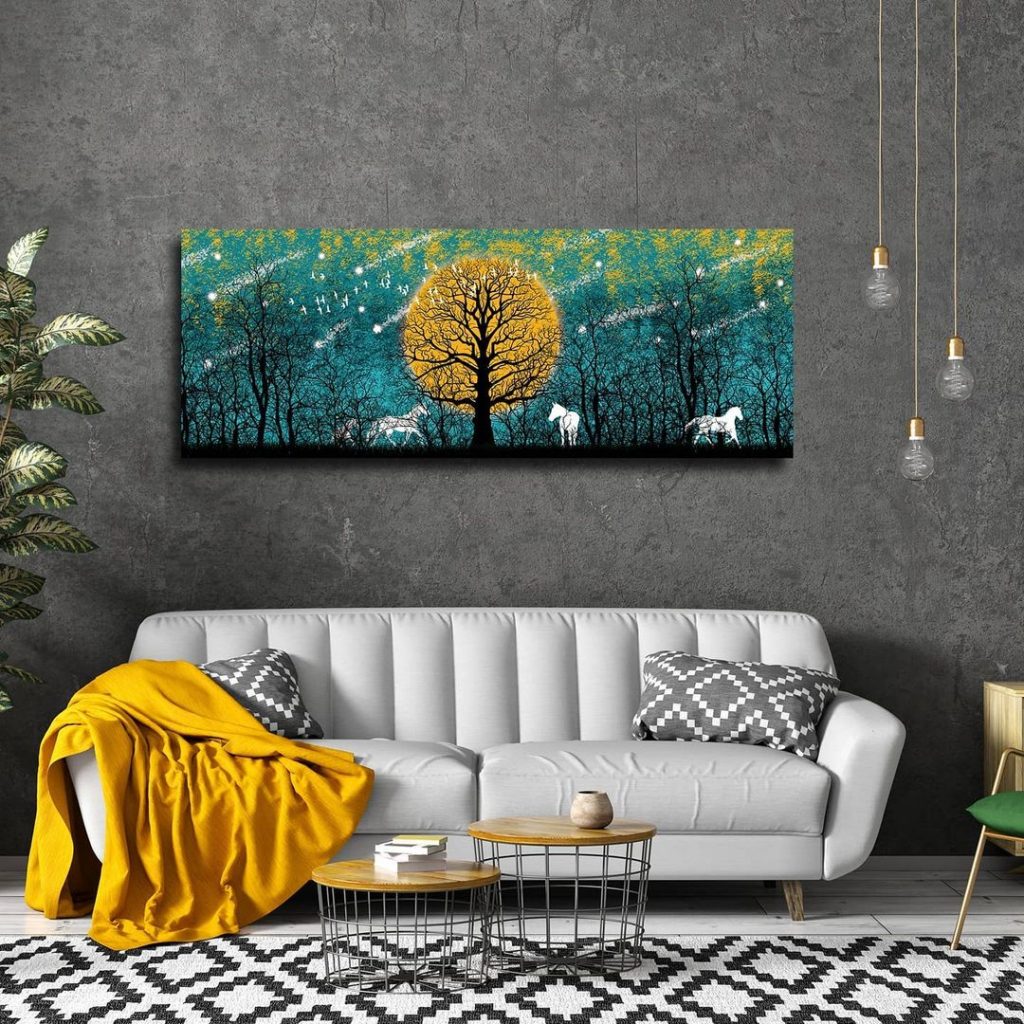 Canvas makes all the difference in a living room.
49. White Room Decor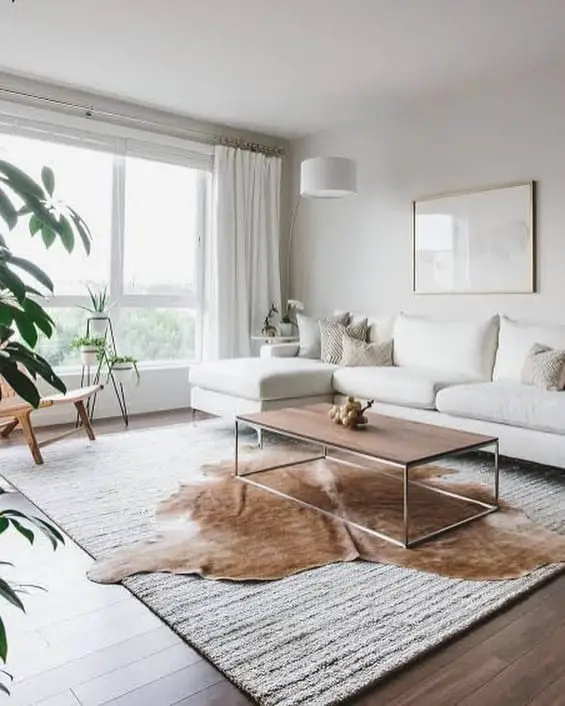 When creating a simple room design, you need to ensure the colors lead to each other. Above is the perfect living room to inspire you if you can't make up your mind on colors.
50. Stylish Minimal Living Room Décor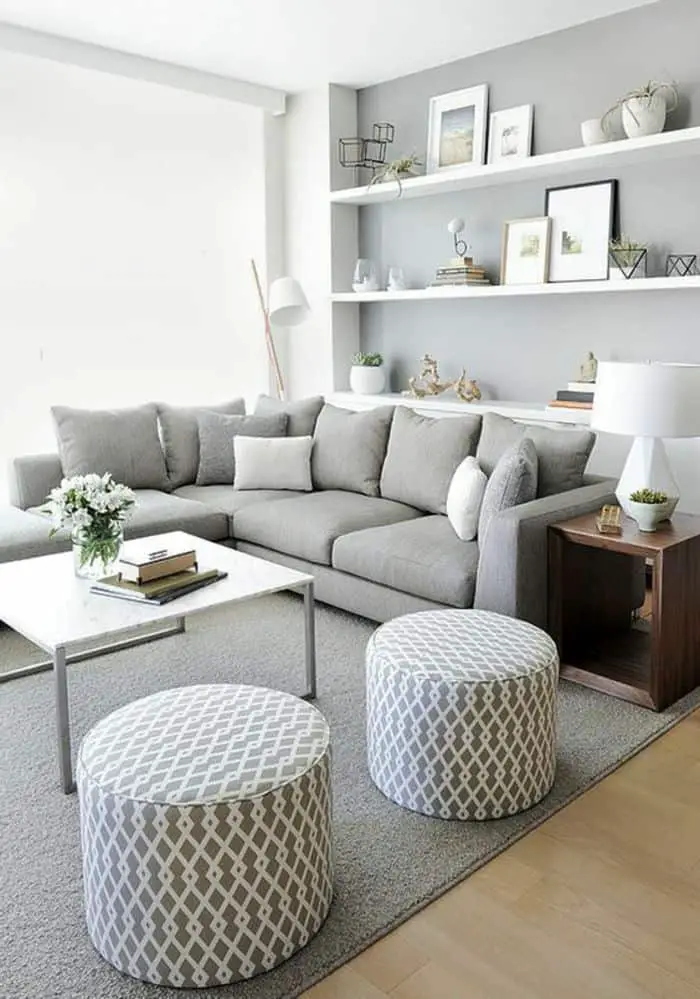 Every simple living room have a reason for standing out hence why keeping the colors neutral is essential. This living room décor is ideal if you are not in search of large storage space.
Conclusion
A simple living room needs to be practical and well organized. The method is aimed at creating buildings that can potentially have a negative effect on your mood. Creating a clutter-free environment is a great way to help you relax in your living room at any time of the day. So, above are the best simple living room you can design without overcrowding your room.