This simple baked bean is a delicious side meal you are sure going to love to try if you have an instant pot, not only is it fast but it is more rich, sweet, and full of flavor.
Homemade beans are not exactly the most practical meals to have for dinner but this can be solved quickly with an instant pot which is why it's the perfect choice of cookware for simple baked beans and it's not just an exciting meal cause of its taste but baked beans are an excellent source of protein and other nutrients.
There are varieties of ways baked beans can be cooked although these simple homemade baked beans have been made with an instant pot, how you make your homemade baked beans depends on your diet and taste and we must say the instant pot can do practically anything, it can be used to replace a steamer, yogurt maker, pressure cooker, rice cooker, slow cooker and warmer.
Making your own baked beans is healthier compared to tinned baked beans and one of the amazing things about this simple baked bean recipe is that it does not have the underlying tones of artificial flavor and the sauce is made perfectly without it being too slimy and you can enjoy it as a side dish for grilled meat or on toast.
Are Homemade Baked Beans Good For You?
Homemade baked beans contain protein which is a vital nutrient for the body, it helps in maintaining and repairing the body, it is also packed with essential nutrients such as amino acid and acid from being a good source of iron and mineral, homemade baked beans may improve gut health and cholesterol level.
Instant Pot Duo 7-in-1 Electric Pressure Cooker, Sterilizer, Slow Cooker, Rice Cooker, Steamer, Saute, Yogurt Maker, and Warmer.
Best-selling model: America's most loved multi cooker, built with the latest 3rd generation technology, the microprocessor monitors pressure, temperature, keeps time, and adjusts heating intensity and duration to achieve desired results every time
Prices pulled from the Amazon Product Advertising API on:
Product prices and availability are accurate as of the date/time indicated and are subject to change. Any price and availability information displayed on [relevant Amazon Site(s), as applicable] at the time of purchase will apply to the purchase of this product.
Canned baked beans might be a convenient option but it is often high in added sugar, salt, and additives hence homemade is a more preferred healthier option, nutritionally beans is great for the body however you should keep an eye on the amount of sugar that goes into making your beans.
Simple Baked Beans Recipe
Instant Pot recipe for quick, delicious homemade baked beans.
Ingredients
2 cups dry Navy Beans
1 cup bacon, diced
½ medium onion, diced
1 tsp sea salt1 tsp pepper
1 tsp dry mustard
1 tbsp Worcestershire sauce
1 tbsp balsamic vinegar
2 tbsp tomato paste
⅓ cup dark brown sugar
⅓ cup molasses
1 cup chicken stock
1 cup water
Instructions
Soak beans in cool water for at least 8 hours.
With the lid off of the Instant Pot, add bacon and turn on the sauté function. Cook bacon for 2-3 minutes, until browned. Remove bacon to paper towel-lined plate, leaving the fat of the bacon in the pot. Add onions and cook until soft.
Turn off the sauté function, and add in chicken stock stirring up the brown bits from the bacon with a wooden spoon.
Mix in all remaining ingredients, then add in soaked navy beans. Liquid level should just cover the top of the beans, add more if needed. Leave out cooked bacon pieces
Set the lid, selecting the bean function, increase time to 40 mins, and cook beans. Once the cycle is finished, release the lid and stir in bacon.
Reseal the lid, and cook for an additional 10-20 minutes depending on liquid remaining.
Once the final cycle is complete, set immediately or use the keep warm function.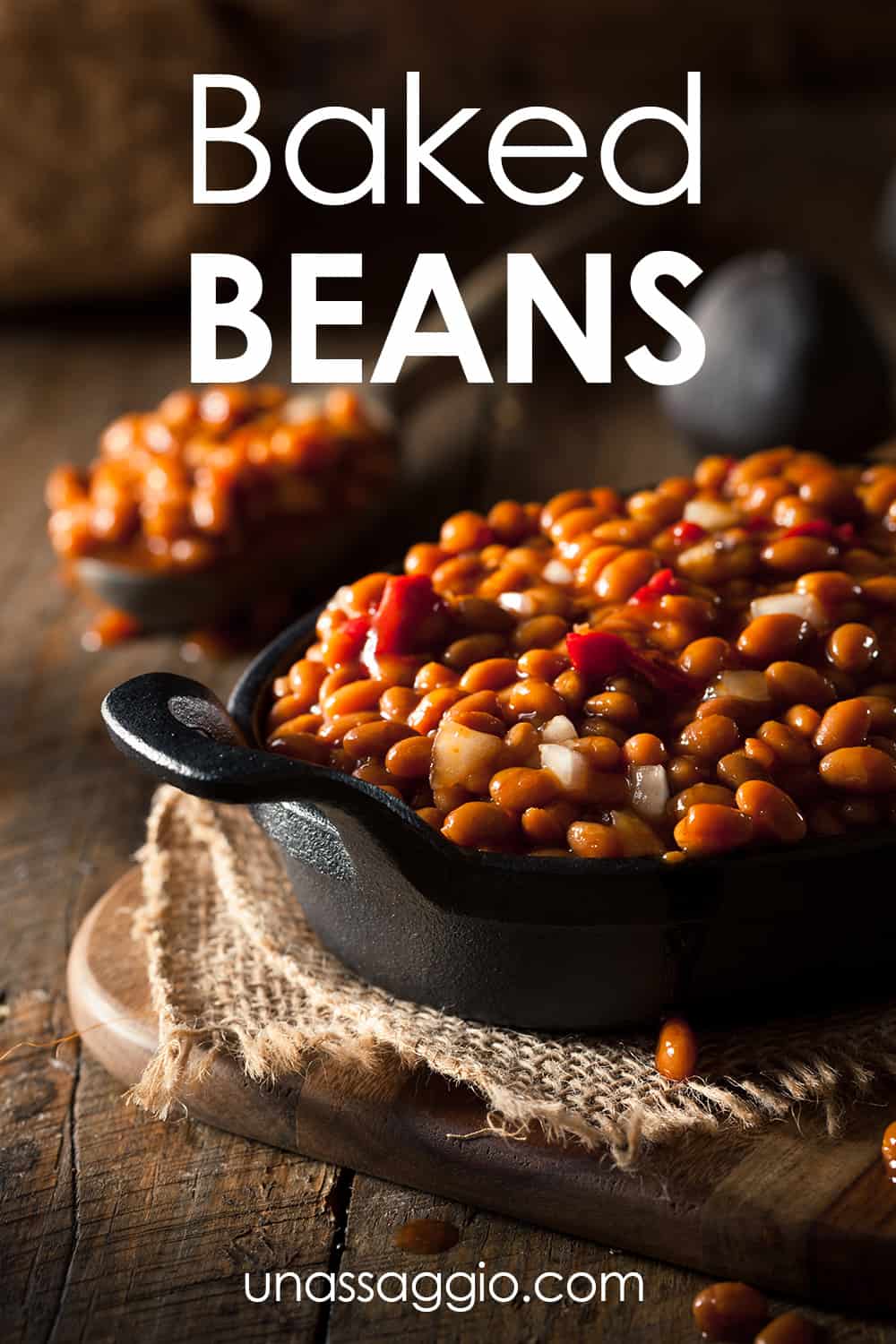 See more recipes on our site: