Most brown sugar is a combination of white sugar and molasses but they are some that originate from the same crops which are either sugar cane or sugar beet plant and there are so many ways this could be made into a delicacy however you need to be extremely careful as there also many ways this could go wrong. The story of brown sugar begins with the story of sugar as expected as sugar is a natural ingredient that is often found in plants and with so many brown sugar pudding recipes, it can be hard making a choice but the most popular pudding brown sugar recipe you can't help but love is the pounding chômeur which translates to 'unemployed man's pudding'.
Recipes tell history, and if they are good enough, they can be recreated over and over again, our pounding chômeur is worth trying if you love a good brown sugar pudding with a trace of history then this is worth being on your dessert list.
Pouding chômeur can be served as a regional dessert and it is considered more popular compared to other brown sugar puddings and extremely classic as well. Below is the recipe to help you create a brown sugar pudding that is homely and delicious. 
What Does Brown Sugar Do In Food?
Brown sugar is extensively used in baking and recently made into a pudding to be enjoyed as a dessert and the purpose of using it in food is to add vibrant color and flavor, using it in baked goods provides a touch of extra flavor and it retains moisture as well. Brown sugar is simply sugar that contains molasses however these molasses contained in it gives it a distinct color and flavor.
The common uses for brown sugar include sweetening baked goods, sauces, marinades, and even bacon. Contrary to common belief, the nutritional benefits of brown sugar and white are the same although brown sugar contains slightly more minerals than white sugar but provides no health benefits and can be used the same way.
Yield: N/A
Pouding Chômeur
Classic French Canadian dessert. A delicious ending to any family dinner.
Additional Time
10 minutes
Ingredients
2 cups water
1 cup brown sugar
1 tbsp corn starch
2 tbsp butter
1 cup flour
½ cup white sugar
2 tbsp butter, room temperature
2 tsp baking powder
1 cup milk
Instructions
Preheat oven 350F
Mix the water and butter in a sauce pan over medium heat. The add the brown sugar and corn starch, bring to a boil and let it boil (not rapidly) for at least 5 min. Remove from heat and set aside
Mix together the flour, sugar, butter, and baking powder, then add 1 cup of milk. Mix, but allow batter to remain slightly lumpy.
Pour the hot brown sugar sauce into a greased over safe bowl, then add the pudding mix – it will raise to the top.
Cook for 45 minutes - 1 hour.
Let it cool about 10 min before serving.
Notes
Pouding chômeur is a classic french Canadian dish that was created during the Depression-era as an inexpensive dessert that could be easily prepared and enjoyed for family dinners.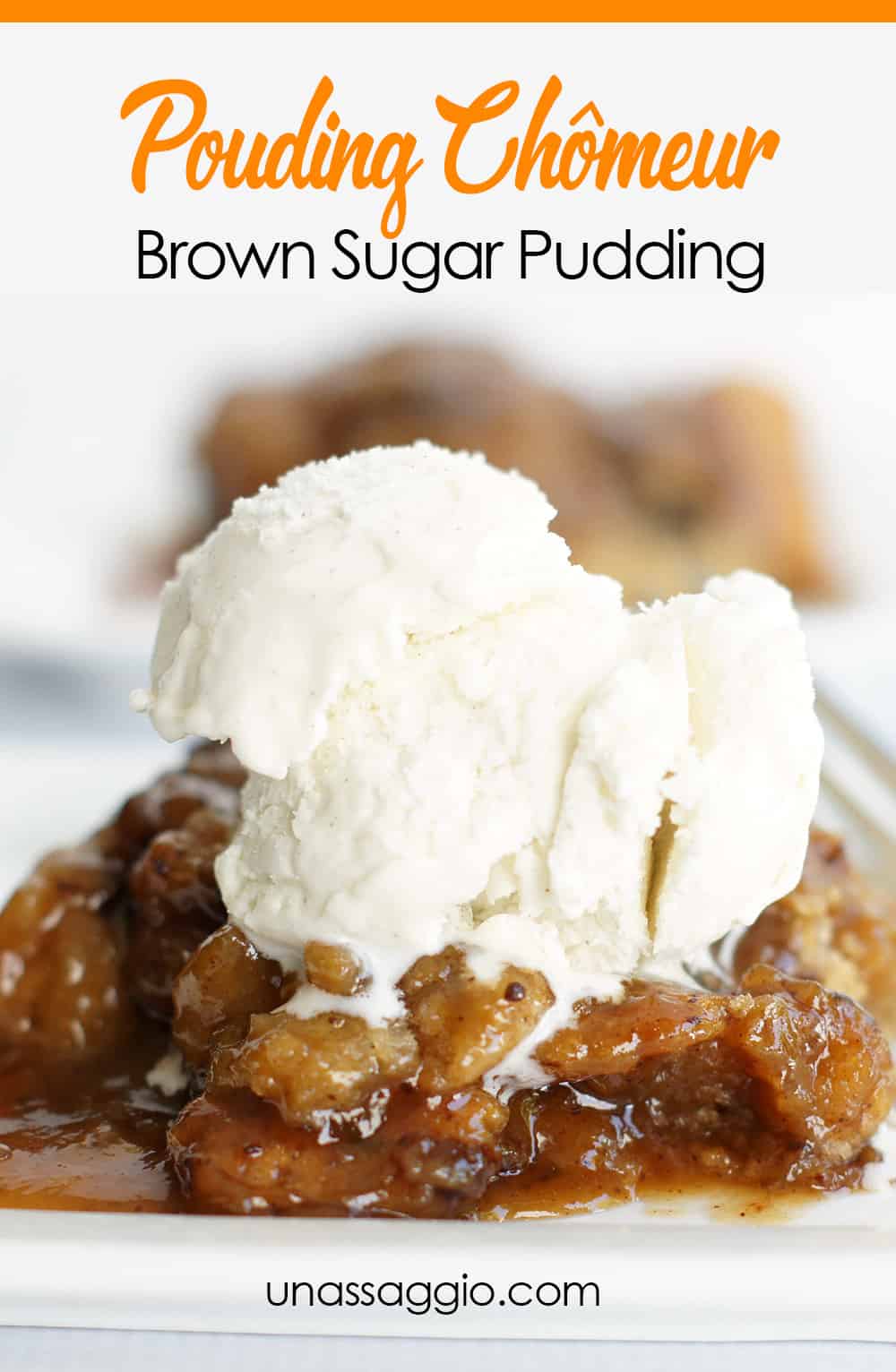 See more recipes on our site: