How do you make bolognese sauce better? This is a common question from everyone who loves bolognese sauce and wonder how to make it more of an enjoyable delicacy and we have the answer to that in this fast track recipe below.
Bolognese is a type of spaghetti meat sauce you can't help but love and we have created a recipe that is quite different from the usual bolognese sauce but you are sure going to find tastier. 
Bolognese sauce is much more than just a meat sauce, it serves as the go-to for many families and if you are looking for a way to avoid the traditional bolognese then the Italian is the way to go, this is quite different from the usual American sauce which is often just tomato-based sauce simmered with ground beef however bolognese is thicker creamier and it's not just based on tomato sauce alone. 
The ultimate way to transform a ground beef into something hearty and show-stopping are with a  bolognese sauce however making this delicious sauce can take forever but the effort and time are definitely worth it, it has been made with ingredients that are healthy and in fact, serving your bolognese sauce with pasta happens to make it healthy and you can have it frozen to be enjoyed on nights when you are scarce on time and very hungry.
What Nutrients Are In Bolognese Sauce?
Bolognese sauce is not just tasty but there are some vital nutrients to be derived from it, it contains vitamins A and C, calcium, iron, riboflavin, folic acid, niacin, thiamin, and vitamin B.
Enjoy a healthy bolognese sauce with this simple recipe below.
Yield: 8-10
Bolognese Sauce
Slow-cooked Bolognese sauce is the Grandfather of all Italian Sauces. Your time will be well rewarded with this delicious, rich sauce. Once prepared this sauce freezes well and keeps in the fridge for 1 week.
Total Time
5 hours
20 minutes
Ingredients
4 celery, small, diced
1 onion, medium, diced
4 carrots, medium, diced
4 cloves garlic, minced
100 grams pancetta, diced
0.425 kg ground veal
0.425 kg ground pork
½ cup light cream (10%)
4 sage leaves
4 tbsp parsley
1 28 oz can San Marzano tomatos, whole, peeled
1 6 oz can tomato paste
½ cup chicken stock
1½ cup dry red wine
2 bay leaves
2 tsp chile flakes
½ grated parmesan cheese
sea salt and pepper
Instructions
Preheat oven to 275F
In a large skillet over medium heat cook diced pancetta for 3 - 5 minutes, until it begins to brown and release fat. Add diced vegetables and cook for 10 minutes until they are soft.
In a dutch oven over medium heat add olive oil. Add garlic cook for 2 minutes until fragrant. Add meat and once it begins to brown, stir in ¼ cup of cream. Cook through for 5-7 minutes, and then stir through chopped sage and 2 tbsp parsley.
Mix in cooked vegetables and pancetta to the ground meat in the dutch oven. Cook for a further 5 minutes, or until any remaining liquid is absorbed.
Add wine to the mixture, stirring constantly and reducing heat to medium low.
Using a hand mixer puree the canned whole tomatoes, then add to meat and vegetable mixture in the dutch oven along with the tomato paste and chicken stock.
Stir in chile flakes and add in bay leaves.
Place in oven without a lid for 3.5 - 4 hours until fat has risen to the top, separating from the meat.
Allow to cool, then Option A: place in fridge overnight for fat to solidify on top, the next day remove all fat. Set aside 1 cup of fat. Slowly reheat oven medium low heat, gradually stirring through reserved fat. Option B: Once cooled, carefully remove most fat leaving approximately one cup to remain in sauce. Place over low heat.
As sauce is heating stir through 2 tbsp of chopped parsley, grated parmesan cheese, and ¼ cup cream. Season with sea salt and pepper.
Serve with your choice of pasta topped with fresh grated cheese.
Notes
Note in Step 9 there are two options as to how you proceed, one allowing the sauce to rest overnight and the second to finish the same day. If you have the time I would recommend allowing the sauce to rest overnight.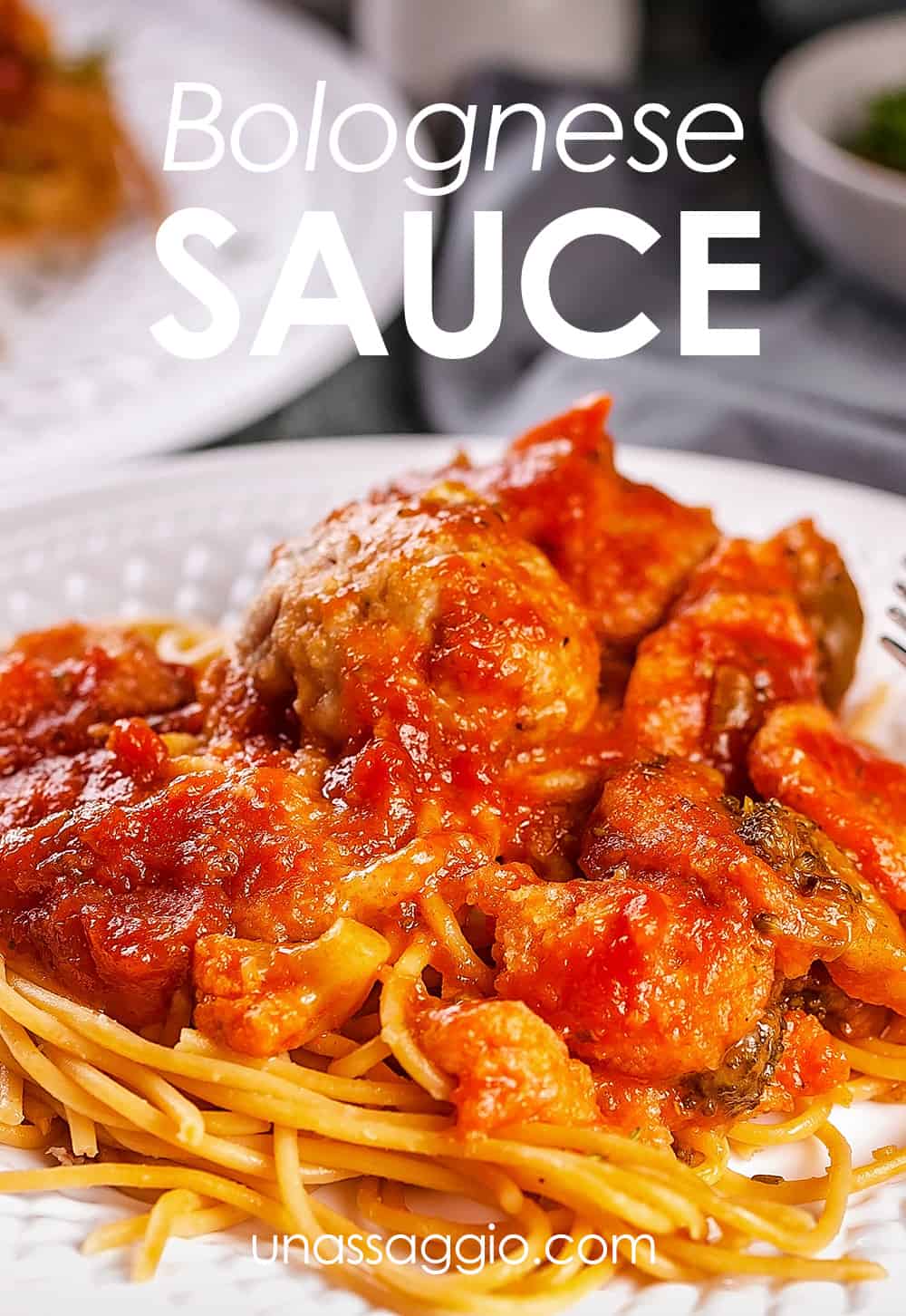 See more recipes on our site: