A family feast might leave you with lot's of dishes to clear but knowing you made a delicious filling meal makes the effort all worth it and the perfect recipe that can make this happen is the Tuscan rabbit with pancetta and rosemary, this is a rustic dish that would make a fitting centerpiece for a family feast and you are definitely going to enjoy this meal, it has been made with simple ingredients that provide some vital nourishment to the body.
Tuscan rabbit with pancetta and rosemary is infused with bold Tuscan flavour that you can't resist and after coming across various recipes, this is one that is sure going to stand out.
This is the best recipe if you are eating rabbits for the first time, this is one meal that is often overlooked but it can be healthy and tasty when made the right way.
Rabbit meat is a great source of calcium, potassium, and magnesium as well and higher in comparison to beef and chicken. It is extremely rich in protein and filling as well which means it can be added to your weight loss diet.
Pancetta is made of pork belly meat and is quite healthy as well, it is typically added to soups and pasta to add depth to it and in this simple recipe, it has been used to increase the flavor of the meal and give you a tasty combination of rabbit and enjoy pork flavor without the smoky taste of bacon.
Is Rabbit Meat Safe To Eat? 
if you are skeptical about eating rabbit meat then this is a valid question to ask. Rabbit meat is perfectly edible, typically they do have fleas or ticks both of which can pose risk to human health however some hunters do discard this hence tenure to get from your trusted butcher.
Rabbit is highly nutritious and its low-calorie content almost equates it to a balanced meal that meat the health goal.
Tuscan Rabbit With Pancetta And Rosemary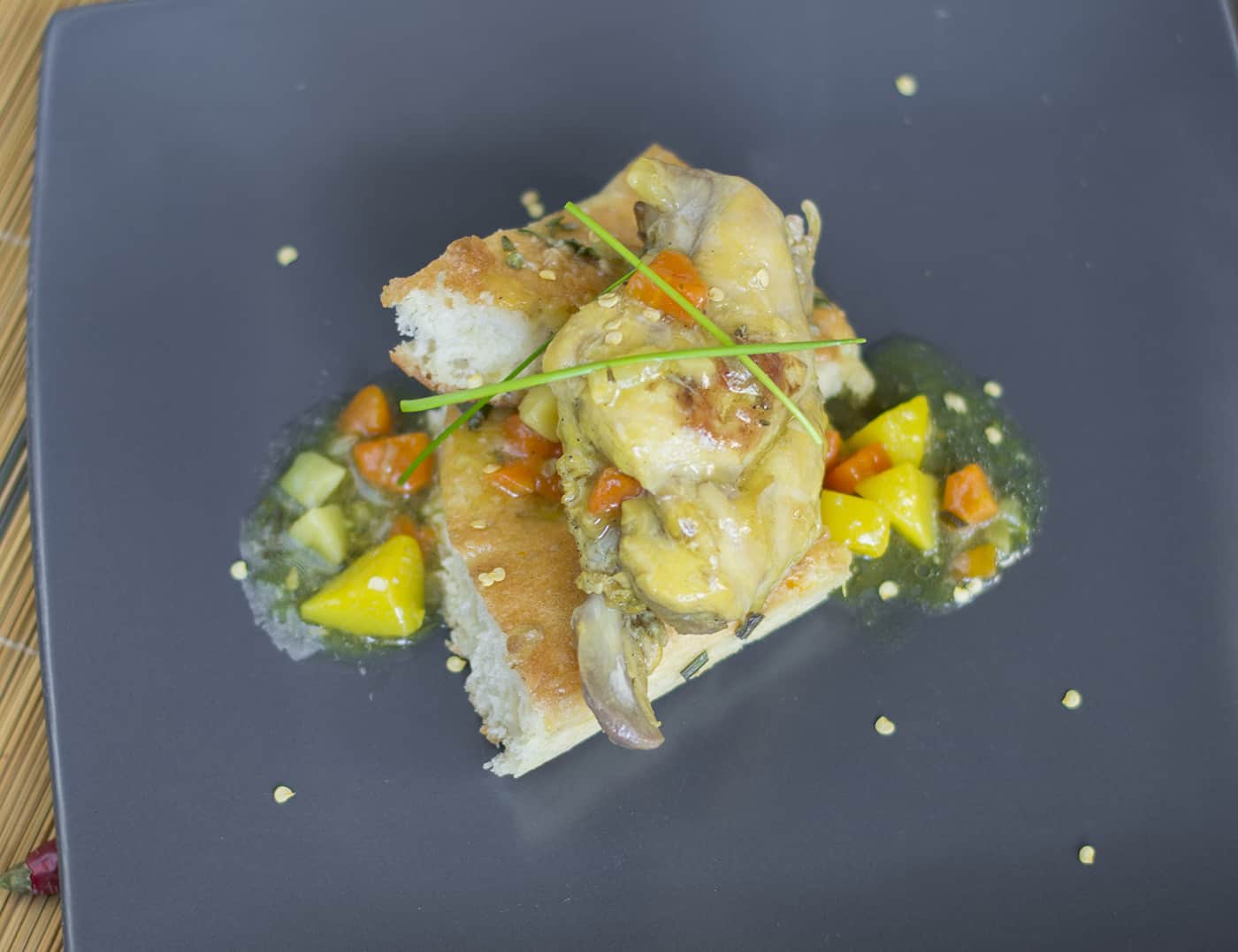 Ingredients
1 whole rabbit (1.5-2 kg), jointed or cut into 8 pieces – ask your butcher to do this.
2 tbs plain flour, seasoned
¼ cup olive oil
½ tsp fennel seeds
1 onions, finely chopped
6 slices flat pancetta, chopped
4 garlic cloves, chopped
1 cup white wine
¼ cup balsamic vinegar
1 small (~400g) can diced tomatoes
1 small (~400g) can cherry tomatoes
2 rosemary sprigs, leaves chopped
2 tbs chopped flat-leaf parsley
Instructions
Preheat oven to 350 F
Dust rabbit in flour, shaking off excess.
Heat 2 tbs oil in a frypan over medium heat and cook rabbit, in batches, for 2 minutes each side or until golden. Place in a baking dish.
Heat remaining 1 tbs oil and cook fennel, onion, pancetta and garlic, stirring, for 3-4 minutes until soft and golden. Add wine and the vinegar, and simmer for 3-4 minutes until reduced by half. Add tomatoes and rosemary, season and bring to the boil.
Pour over rabbit, cover and cook for 1¼ hours or until rabbit is tender.
To finish toss through chopped parsley and plate with polenta.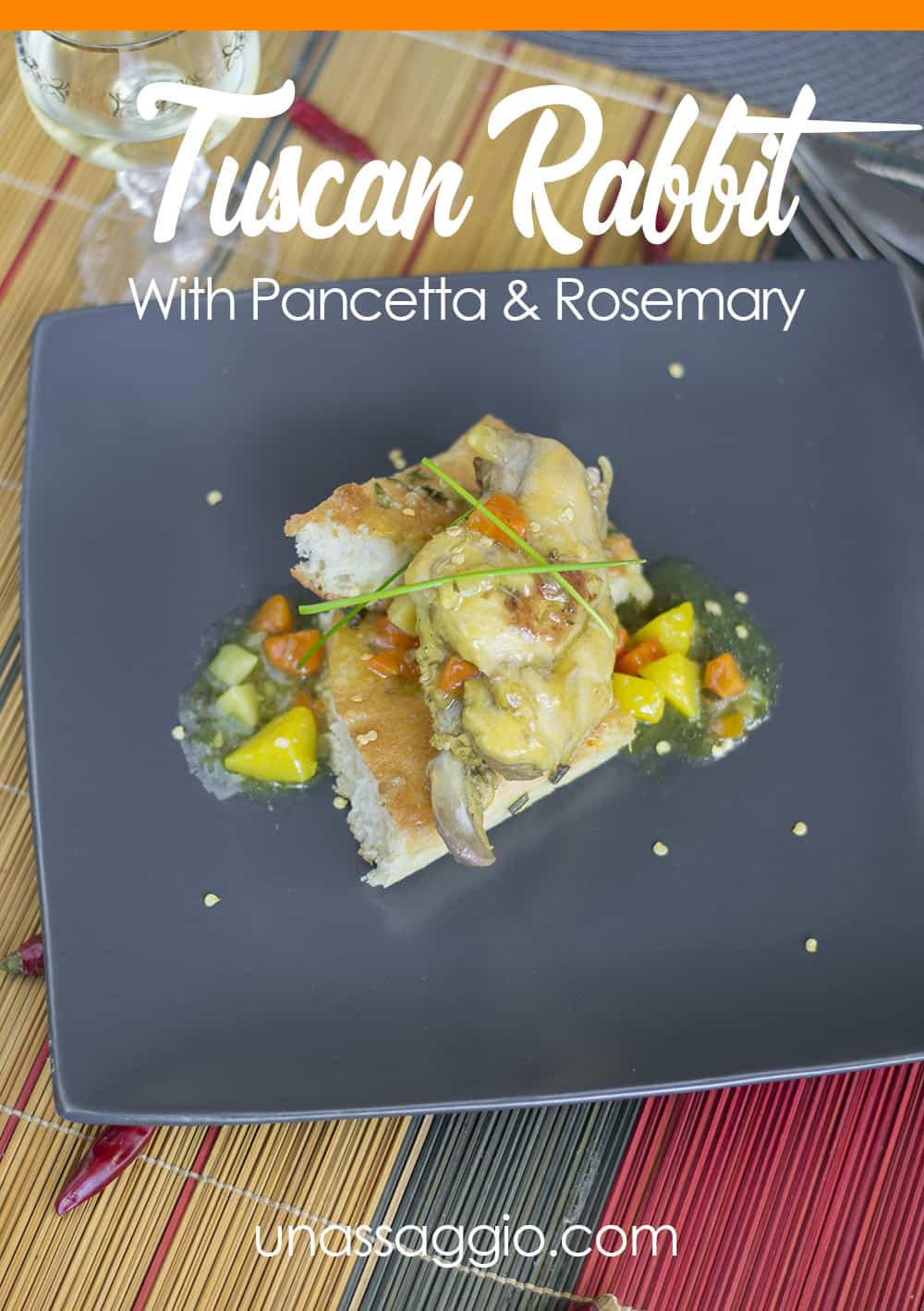 See more recipes on our site: