Irish soda bread is made without yeast and it is one delicious delicacy you do not want to miss out on, this might not have been invented in Irish but it is often identified with them and it is a delicious recipe that goes many many years back, this amazing recipe has been made using 5 ingredients and basically hand. Irish soda bread is a quick classic bread to have over a cup of coffee or tea for breakfast, it starts the day in a brighter mood and it's a quick and easy bread that doesn't require any kneading which means you can have it made in the morning or the night before to save time.
While Irish soda bread might seem like an ancient recipe and almost every family in Ireland have their own recipe and we must say the time hasn't diminished the value or flavor of this bread which stile makes it a staple in many households.
One thing that makes this stand out as a choice of bread for anyone is you do not have to wait for a rising time which means you can make it at any time of the day, it is a delicious recipe you are going to enjoy making. Soda bread has a unique cooking method which is different from other bread and although it is believed to be usually enjoyed around Saint Patrick's day, you can definitely have it made for any occasion and enjoy it either for breakfast, lunch, or dinner.
Irish soda bread is 100% natural which means it is low in fat as it contains low-fat milk which gives it flavor and smooth texture and also made with whole wheat which makes it heartier and healthier. It is a good source of energy yet deters hunger and low on carbohydrates.
What Makes Irish Soda Bread Different?
It is typically made from soft wheat which makes it different from other bread and it is also a quick bread that does not require any yeast instead all of its leavenings come from baking soda and buttermilk. Irish soda bread is a quick easy bread that makes use of minimal ingredients and there are many ways to eat this tasty bread, you can have it enjoyed with a spread of butter or add some jam and marmalade to it to produce a tasty flavourful breakfast. 
How Do You Store Irish Soda Bread?
This type of bread can dry out really fast hence it is important to learn how to store it especially if you make an excess of it. It is best to store it tightly wrapped in a safe container to preserve it longer or you can have it wrapped 3 to 4 days and for a longer period of time, you can freeze it for 2 to 3 months. 
Irish Soda Bread Recipe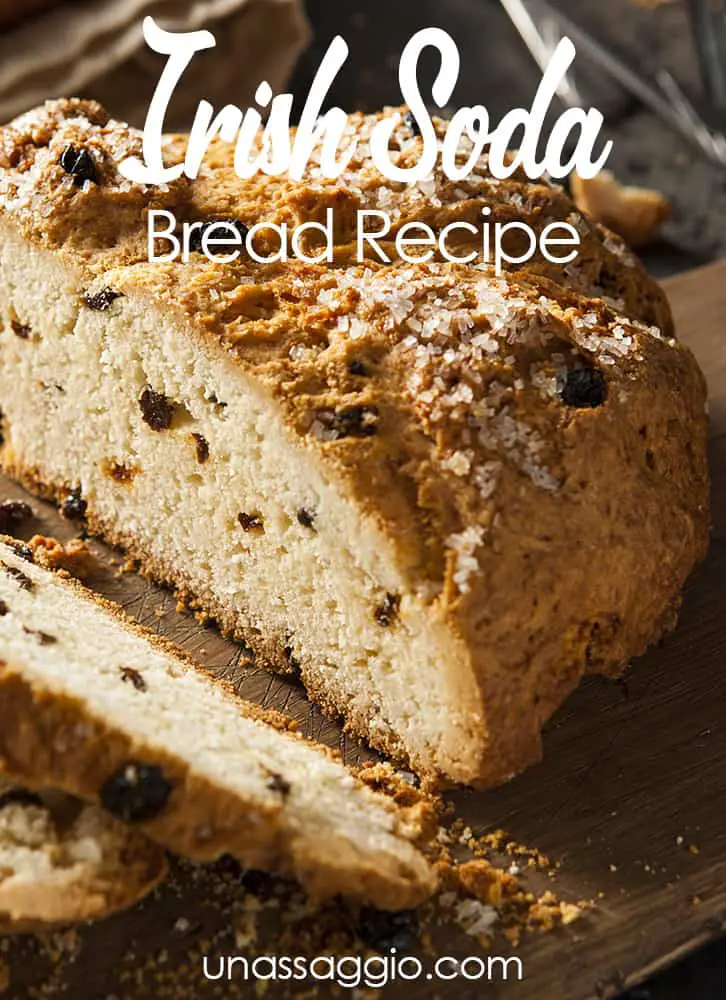 Traditional Irish Soda Bread Recipe.
Ingredients
½ pound white flour
½ pound whole wheat flour
1 teaspoon salt
1 teaspoon baking soda
16 oz buttermilk
Instructions
In a large mixing bowl add both flours, sift with your hands, fingers spread wide.
Add salt and baking soda, sift with your hand. Make a well in the middle of the bowl.
Slowly add buttermilk into the well in the flour.
To mix, spread your fingers wide keeping them stiff, work in a circular motion starting around the well working to the outside of the bowl. The dough is now formed, do not overwork.
Transfer to a floured surface, shape the dough, and place on a baking sheet.
Cut a deep cross on the bread to bless, and prick the four center sections to let the fairies out.
Bake at 450F for 15 mins, then reduce heat to 400F and bake for 15 mins. Remove bread from oven, turn upside down and bake for a further 5 – 10 mins.
To check the bread, knock the bottom to hear a hollow sound.
Allow cooling on a wire rack. Cut and serve.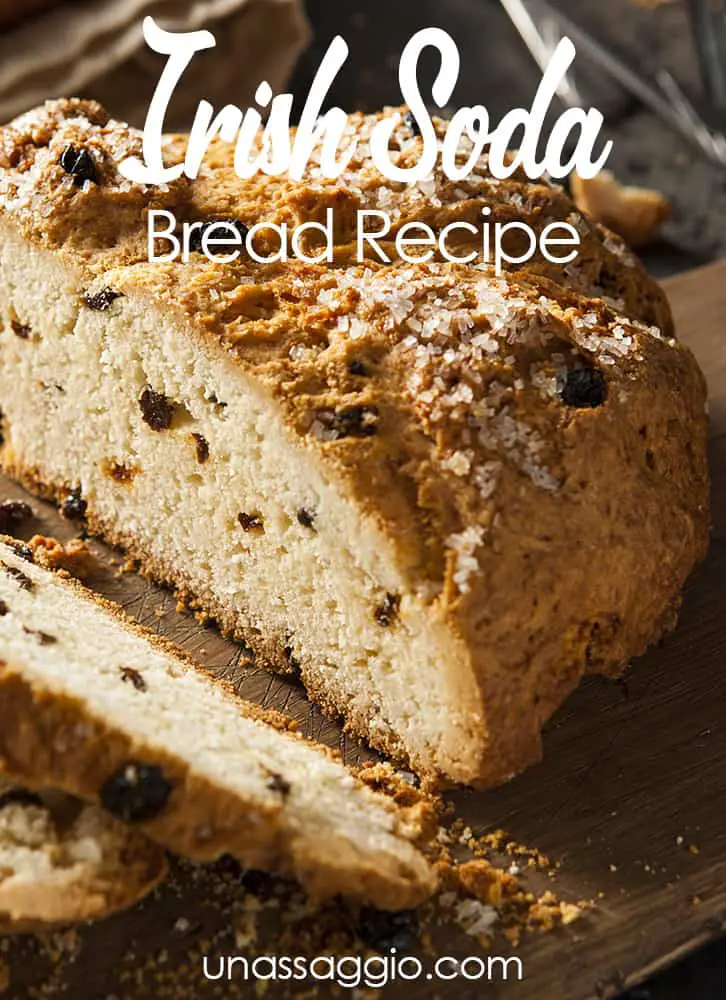 See more recipes on our site: