What is your ideal drink during spring? Rose julep recipe is a classic during all kinds of season, this has been the official cocktail drink of the Kentucky Derby since 1938 and the word julep comes from the Persian word called "Gulab" for rose water. This cocktail makes use of Four Roses, mint leaves, and other healthy ingredients and you can be sure southerners love their whiskey which is why each spring means a warm afternoon to chill with this refreshing drink.
You will be amazed what a mint can do and it definitely did make this an amazing drink to go for, the mint julep is a classic American cocktail that is made from a mixture of bourbon, mint, sugar, and water and the health benefits will convince you to have a taste of this delightful cocktail.
Sipping whiskey on a warm afternoon doesn't seem so ideal but we must all admit, whiskey is a warm and comforting drink to enjoy but for a more exciting and tasty drink, the mint julep makes all the difference. You will be amazed at what a little mint can do.
This recipe contains rosewater which as ancient history, is a nonalcoholic ingredient distilled from rose petals and it produces anti-inflammatory effects, it enhances mood and it is frequently used in perfumes and cosmetics which means using too much can take your cocktail from aromatic to a tang of perfume instead. 
Rosemary pairs nicely with mint hence the making of this simple cocktail you can enjoy every spring season and all you need is just a slight coating of the glass with rose water before filling it with ice bourbon and mint however for a more classic recipe, below is the simple elevated recipe that you are sure going to enjoy.
What Goes With Mint Julep?
The mint julep is a southern classic that has been around for decades and this is an easy refreshing alcoholic drink to make, the mint julep has just four ingredients and the julep included is meant to replace the word rosewater. The foods that can be paired with mint julep include bourbon, bacon deviled eggs, cheese fondue or fried black-eyed peas.
Rose Julep Recipe
Ingredients
¼ tsp rose water
1 tsp sugar
5-6 mint leaves
2 oz bourbon
soda water
crushed ice
mint leaves, for garnish
rose petal, for garnish
Instructions
Place rose water into 12 oz glass (or julep glass), swirl around the bottom and sides of glass to coat.
Add mint leaves and sugar, then crush slightly with wooden muddler or spoon to bruise the mint.
Pack the glass with crushed ice.
Pour over 2 oz of bourbon, and top with a splash of soda water.
Stir and add more ice if necessary. Garnish with a few more mint leaves and a rose petal.
Add a straw, serve and enjoy!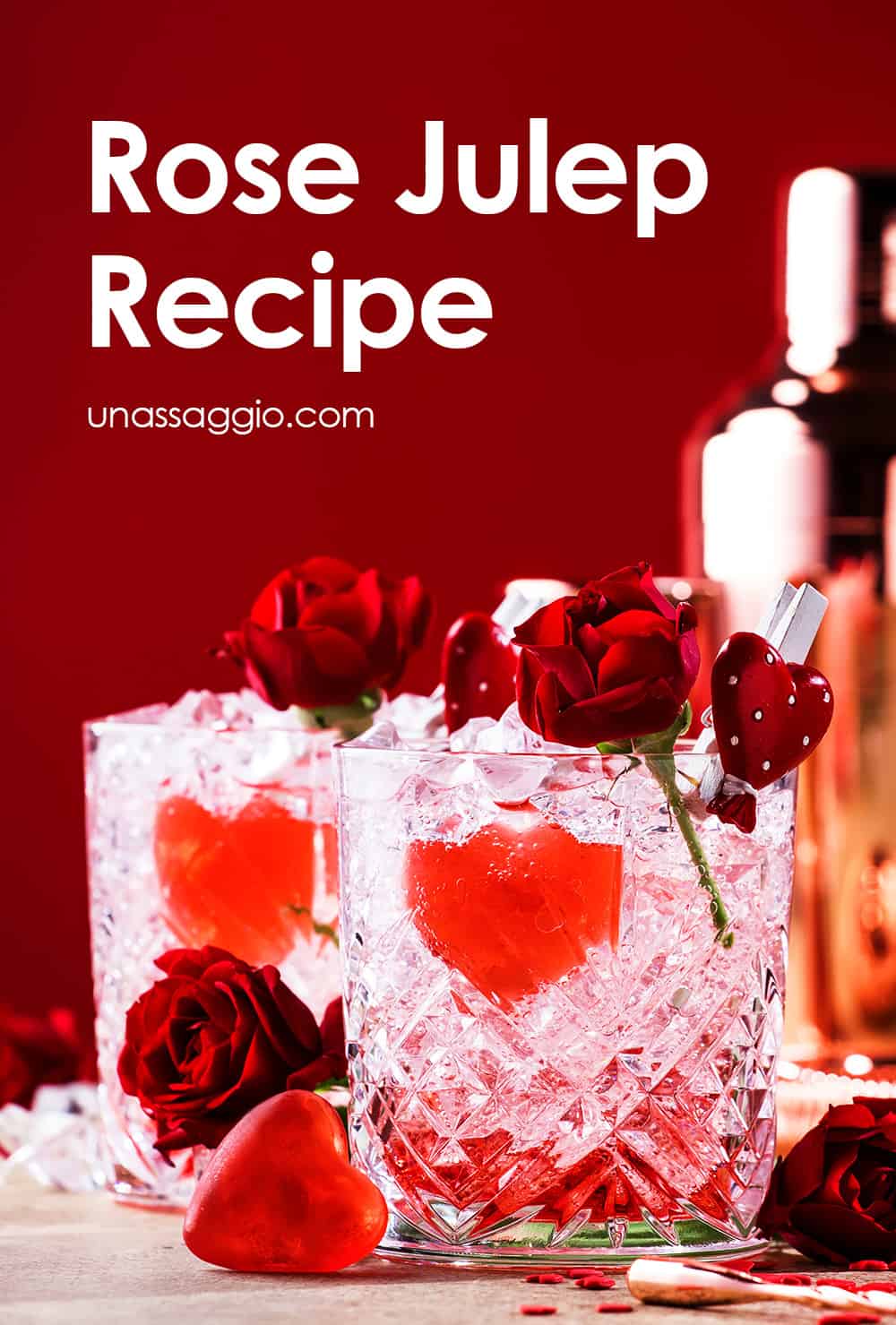 See more recipes on our site: