Sweet potatoes are serious superfoods and with apple dog treats, it's an easy recipe to be enjoyed by your dog and keep it happy while you go on a walk, we advise making an extra ao you will have it ready for your favorite pooch immediately!
Sweet potato is a starchy root vegetable that is rich in vitamin, mineral, and fiber, it is soft and creamy to be used in any kind of pie, they are also high in antioxidants and if you need an amazing formula for your dog to grow fast and stay healthy, then this sweet potato and apple dog treats are what you need to be talking about.
This recipe is filled with healthy ingredients and you are going to have a fun time creating it as it's definitely going to keep your dog excited for a long while and this is not just a tasty and chewy treat but also very nutritious.
Sweet potatoes are serious superfoods for dogs, they are high in vitamin B6, they are a great source of antioxidants that aid in healing, fighting the effects of aging, and are also a good source of copper and iron. Apples are also rich in Vitamin A and C and the use of oats in these treats means they are gluten-free and do not have a  crunchy texture which is ideal for senior dogs.
Sweet potato and apple dog treats are one homemade treat that is filled with healthy ingredients and it's super easy to make. We hope your dogs love this treat.
Are Sweet Potato Treats Good For Dogs? 
Sweet potato contains some vital nutrients to help your dog grow and stay healthy and it is a popular superfood for dogs, it is safe and healthy, it offers a wide range of benefits and it is also a sweet flavor they are sure to like.
Sweet potatoes are a good source of soluble fiber and although they are higher in calories compare to pumpkins, they support a healthy digestive system and due to their high dietary fiber content, they are also low in fat and there are many amazing ways they can be used as a healthy treat for your dog.
Sweet Potato And Apple Dog Treats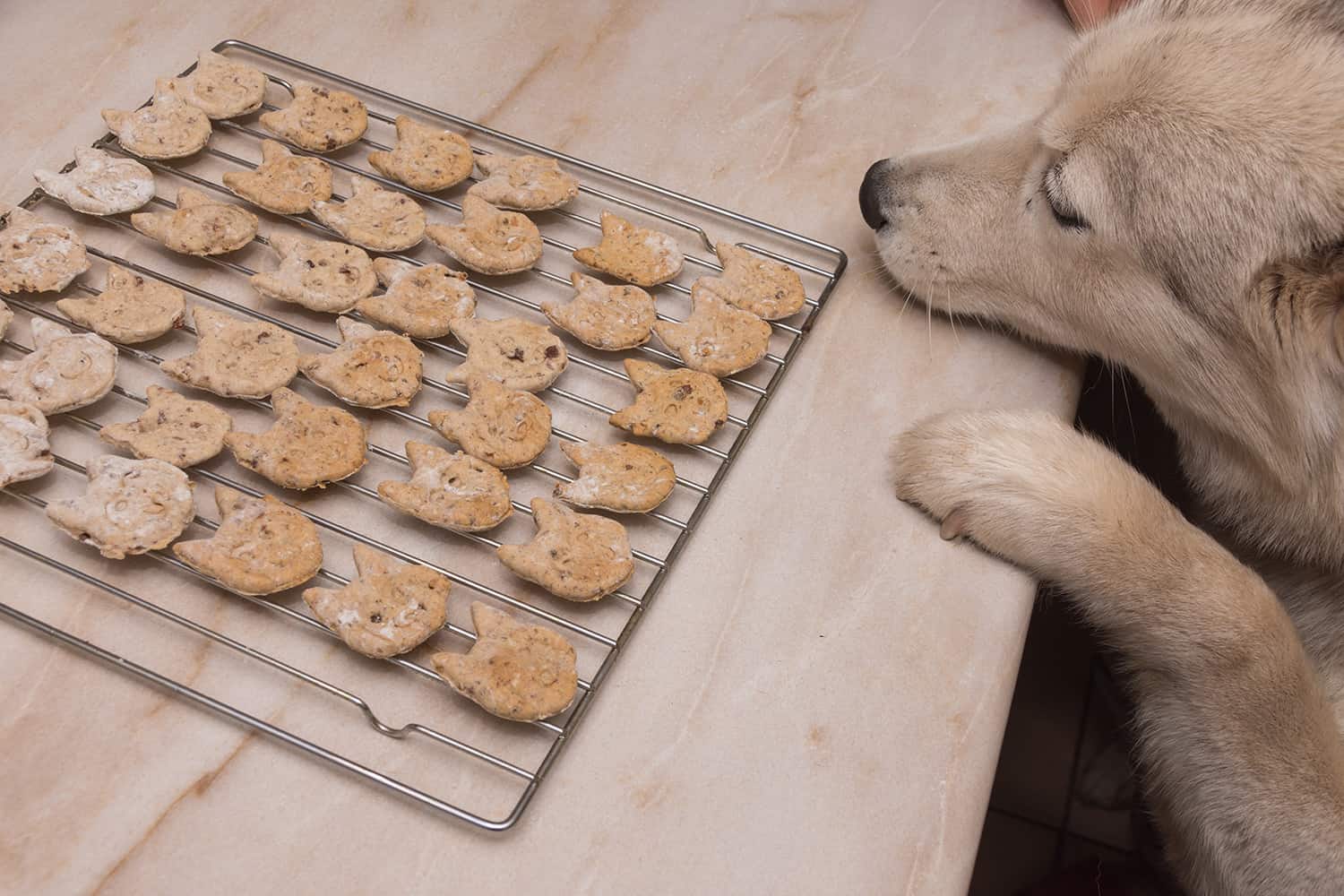 Healthy, easy treats for the four legged children in your home.
Total Time
1 hour
5 minutes
Ingredients
2 cups rolled oats
2 Granny Smith apples, peeled, cored
2 sweet potatoes, peeled
1.5 tsp cinnamon
1 egg.
Instructions
Preheat oven to 350F.
Blitz the oats in food processor or blender, until the oats resemble the texture of flour
Chop sweet potatoes and boil until soft. Once cooked, strain and mash. Set aside to cool.
.Place the apple in a food processor to chop, or alternatively grate the apple pieces. Should have 1 cup of grated apple
In a large mixing bowl, mix egg, blitzed oats, mashed sweet potato, grated apple and cinnamon.
Roll dough into small balls or shapes using a cookie cutter.
Bake in the oven for 15-20 mins, depending on size/shape
Allow to cool and store in an airtight container.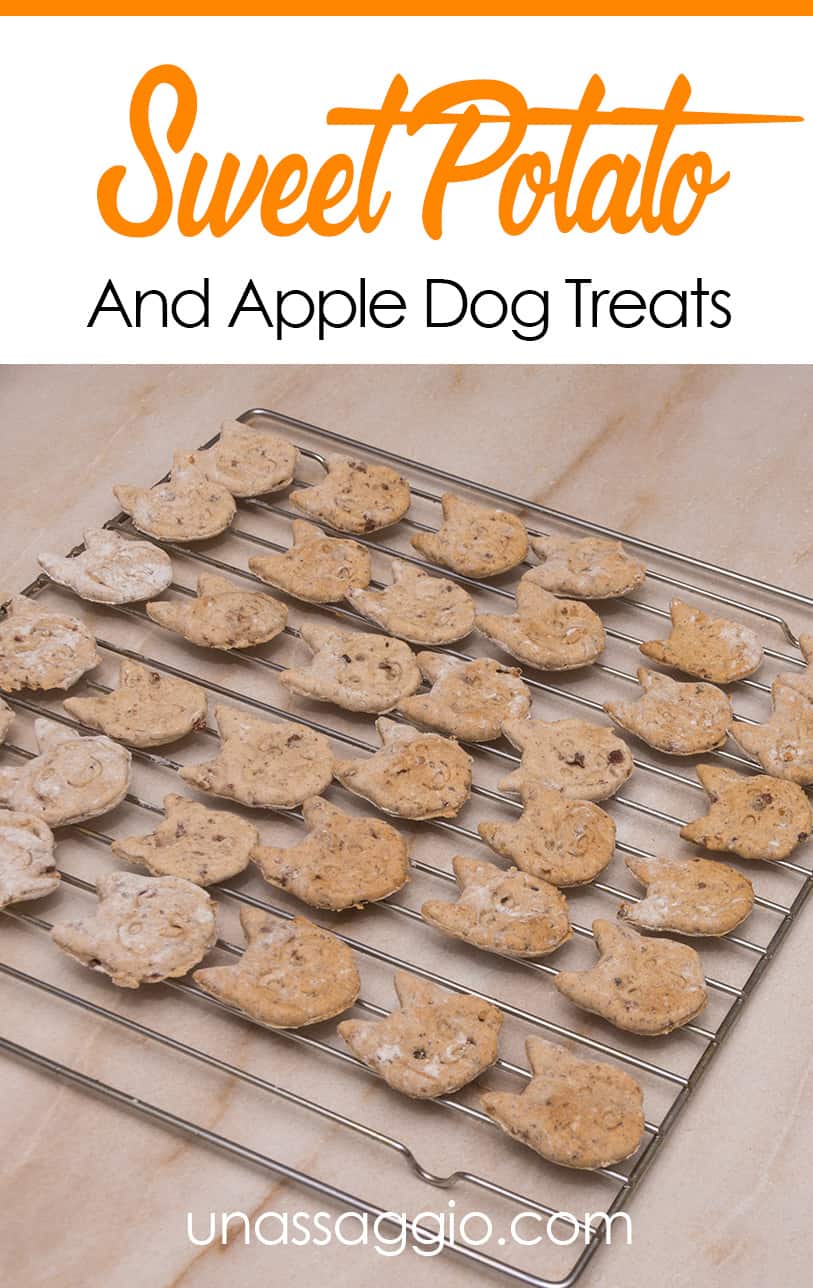 See more recipes on our site: