There are so many recipes you can make with cauliflower and you are probably going to enjoy it however here is the perfect recipe to make for a chilly night, pork and cauliflower curry recipe is easy and really delicious as well and a tasty meal on a chilly night is something not to miss out on.
This recipe is surely going to make the idea of curry in meals even more interesting, this is not just a delicious meal but also very healthy, it has been made with ingredients that are beneficial to one's health and you can have an amazing curry night with this recipe.
Pork might not be the most nutritious choice of meat but it is an excellent source of protein and provides several vitamins and minerals.
Cauliflower contains a high amount of vitamin C and it is naturally high in fiber and B vitamins, it is an excellent source of antioxidants and phytonutrients which may protect against cancer. It also enhances weight loss and digestion.
This pork and cauliflower curry recipe is a meal you should have ready in 30 minutes or less. This a simple homemade meal you can have at any time of the day and it's quite light too which means it can be included in your weight loss diet.
Why Is Cauliflower Good For You?
Cauliflower is a cruciferous vegetable that is considered a superfood that is highly beneficial to the body as it is naturally high in fiber and B-vitamins, it contains fiber that enhances weight loss and digestion.
Cauliflower acts as an antioxidant and is also well known for its anti-inflammatory effects.
Pork And Cauliflower Curry Recipe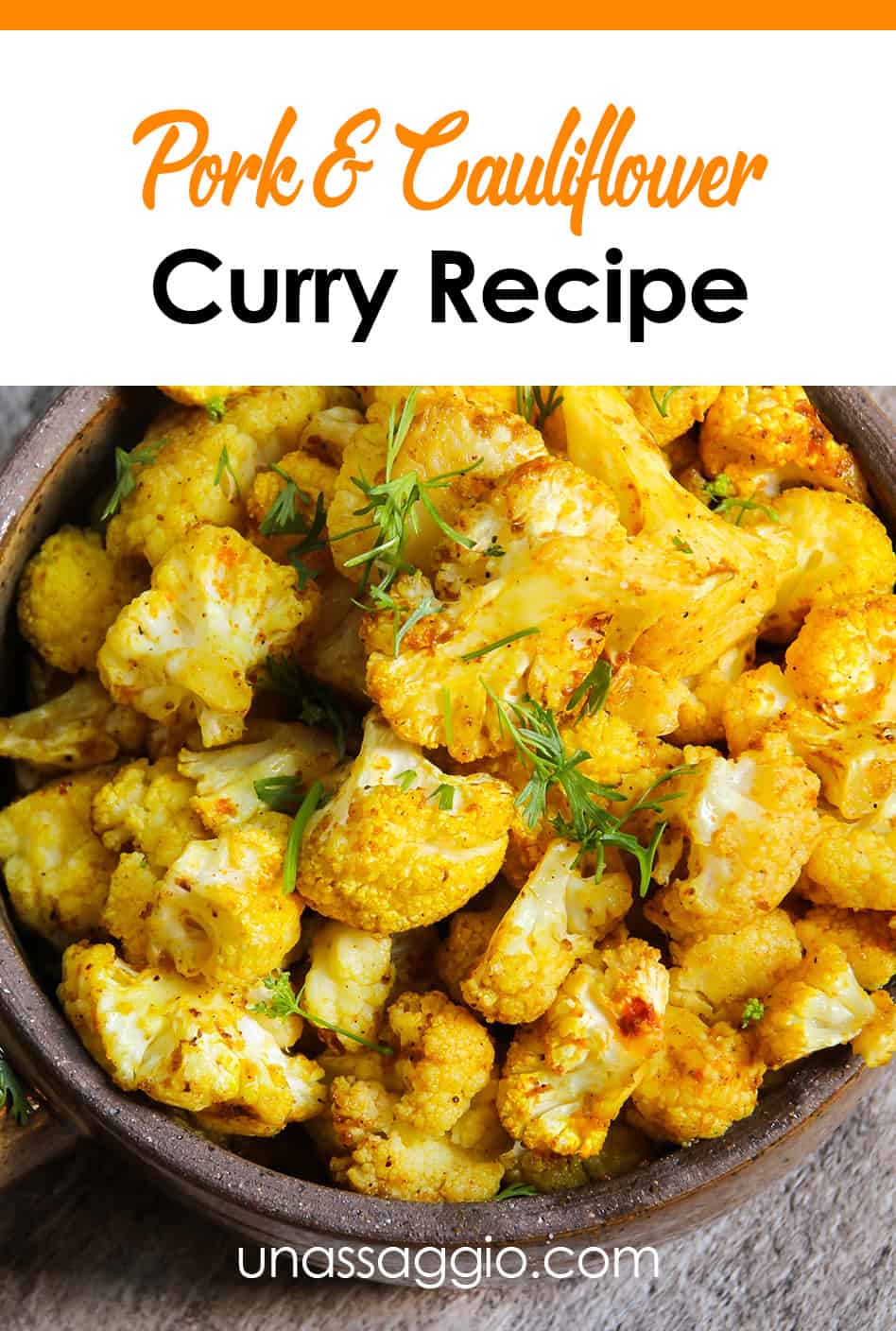 Easy curry for a weeknight night. Excellent use of leftover pork meat.
Ingredients
½ small red onion
½ small white onion
3 cloves garlic, minced
400 ml can diced tomatoes
1 can coconut milk
2 tbsp mild yellow curry
1 tsp cumin
1 tsp turmeric
1 tsp ground coriander
2 cups shredded cooked pork
½ head of cauliflower, chopped
olive oil
salt and pepper
Instructions
Chop ½ small red onion and ½ white onion in a food processor.
In a skillet saute onions plus 3 gloves of garlic in oil till soft.
Add diced tomatoes to cooked onions. For a smoother sauce use a hand blender to puree tomatoes and onions.
Mix in 1 small can of coconut milk. Then stir in 2 tbsp of mild yellow curry, 1 tsp of cumin, 1 tsp turmeric, 1 tsp ground coriander
Add in chopped cooked pork, and allow to simmer covered for 30 mins.
In the meantime you can prepare the cauliflower. Chop and toss in oil, garlic, and pepper. Roast in over for 20 mins at 400F.
Add roasted cauliflower to curry, toss and allow to sit for 5 minutes for flavors to blend.
Served the pork and cauliflower curry with basmati rice. Stir parsley and 1 tsp of butter once rice is prepared.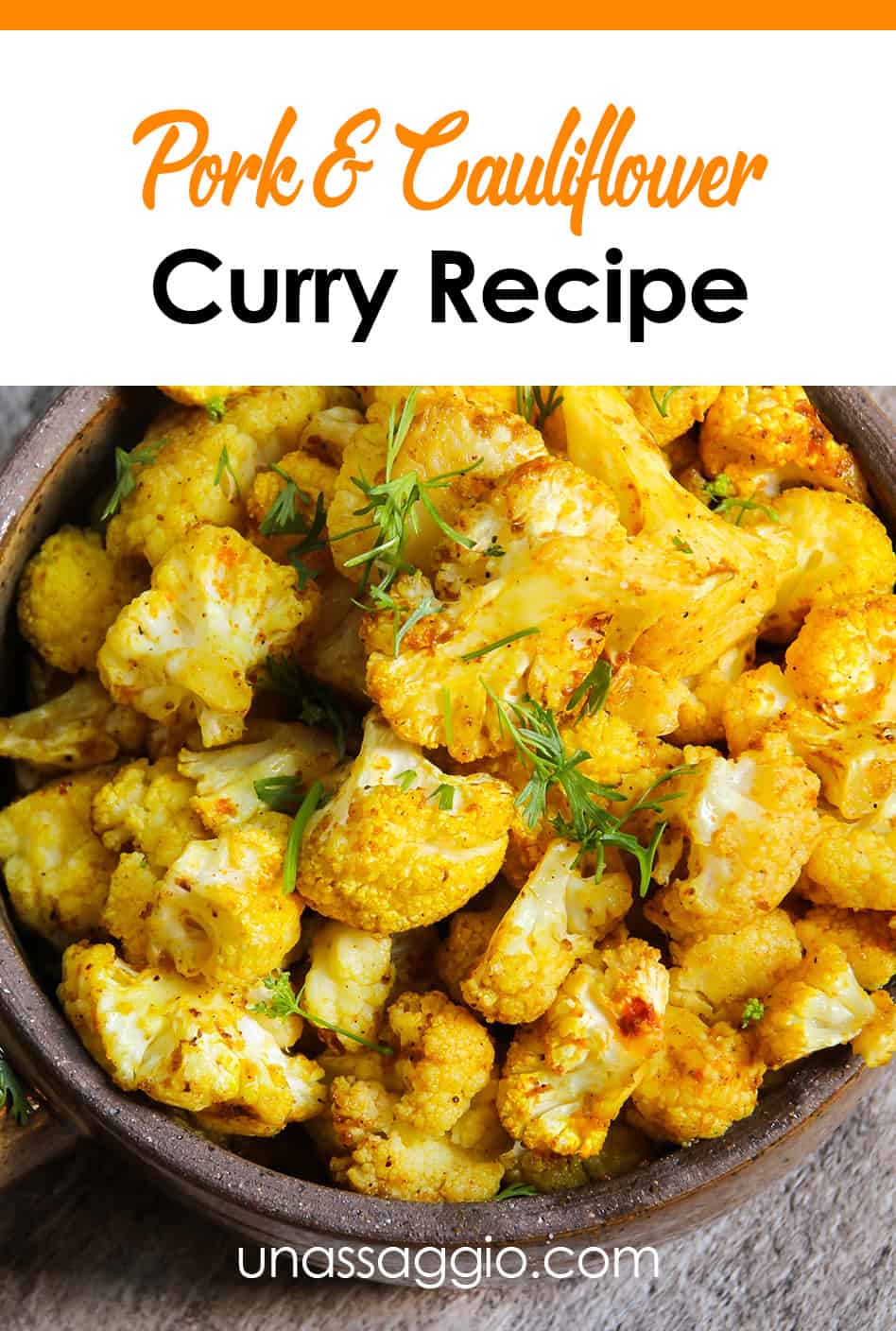 Discover more recipes: